minubo Data Day 2023: Dieses Programm erwartet dich
Was der minubo Data Day ist und was wir dir dort bieten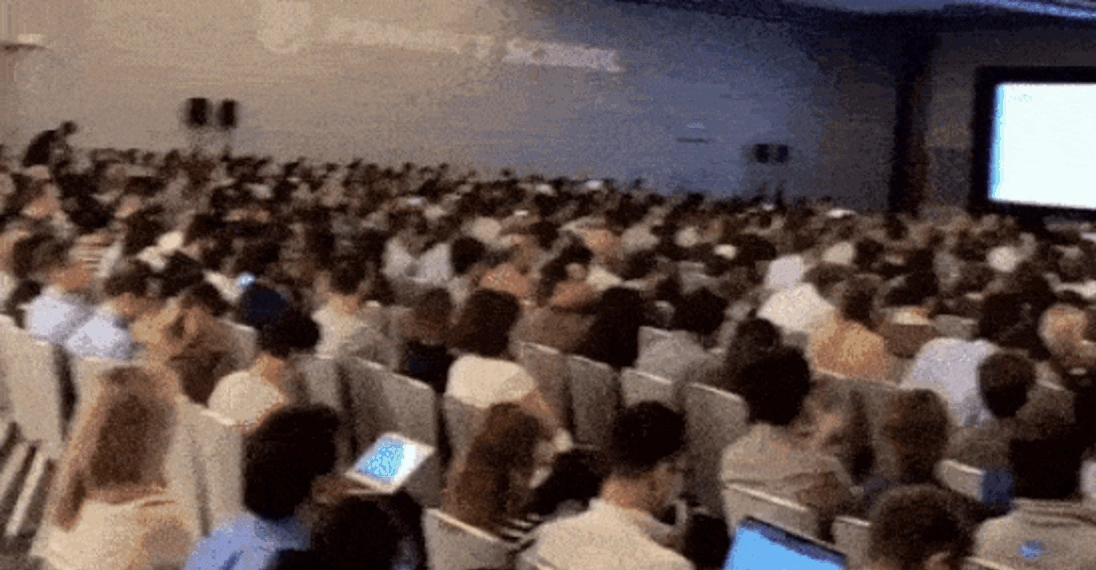 In den letzten Jahren konnte der E-Commerce auf eine erfolgreiche Zeit mit Kundenwachstum und Rekordumsätzen zurückblicken. Und doch bleibt die große Frage, wie dieser Gewinn auch langfristig erhalten bleiben kann. Effienz und Profitabilität rücken im Handel immer mehr in den Fokus, um auch in der Zukunft den Marktanforderungen standzuhalten.
Auf dem anstehenden Data Day des Softwareanbieters minubo soll es am 10. Oktober unter dem Motto "Max Your Profit" genau darum gehen.
Wir zeigen dir, welches Programm dich digital erwartet und was wir von OMR Reviews auf dem Event umsetzen werden.
The Power of Data
Alles andere als langweilig, dafür sorgt auf dem Data Day ein bunter Mix aus spannenden Masterclasses, Customer Best Practises, Live Podcasts und Diskussionsrunden. Zudem erwarten dich im digitalen Programm einige Speaker und Retail-Expert*innen, die dir praktische Insights und konkrete Handlungsempfehlungen für die E-Commerce-Branche geben.
Egal, ob du Gründer*in bist, ein Unternehmen verantwortest oder eine Fachabteilung leitest – der minubo Data Day bietet dir eine Gelegenheit, um dein Fachwissen zu vertiefen und dein Know-how mit anderen zu teilen und dein Netzwerk zu erweitern.  
Mit dabei sein werden neben minubo u. a. auch die Softwareanbieter Bloomreach, SCAYLE, TRADEBYTE, BigCommerce und novomind iSHOP und Dörte Kaschdailis (Co-Founder & Managing Partner opexxia GmbH) gibt auf der Live Main Stage spannende Impulse.
OMR Reviews auf dem Data Day
Auch unser Team von OMR Reviews wird auf dem Data Day in Hamburg mit am Start sein. Im Vergleich zu letztem Jahr, wird es diesmal keine Tool-Battle-Stage geben.
Stattdessen wird sich unser Research, Operations & Data Teamlead Felix Rahlmeyer der Softwarekatgeorie BI widmen.
Eins steht fest: BI ist nicht gleich BI. Felix wird die Kategorie anhand von Use Cases einordnen und Fragen beantworten, die dir unter den Nägeln brennen: Wie findet man die richtige BI Software für seine Problemstellung? Worauf sollte man in der Kategorie BI Analytics achten? Auf dem Weg zur perfekten Software stellen sich nicht wenige Unternehmen die Frage: Make or Buy?
Felix zeigt dir auf dem minubo Data Day verschiedene Tools aus der Softwarekategorie BI, wirft einen Blick auf die Unterschiede und beantwortet all deine Fragen, damit du die perfekte BI-Software für dein Unternehmen findest.
Die wichtigsten Infos zum minubo Data Day
auf einen Blick
Datum und Zeit: 10. Oktober 2023, von 9:15 bis 16:30 Uhr
Thema: Max Your Profit – Workshops, Vorträge und Costumer Best Practises aus dem Bereich E-Commerce
Du kannst dich kostenlos anmelden und dich per Link bequem und einfach dazuschalten.