A real game changer? Experiences to elevate Roblox to a metaverse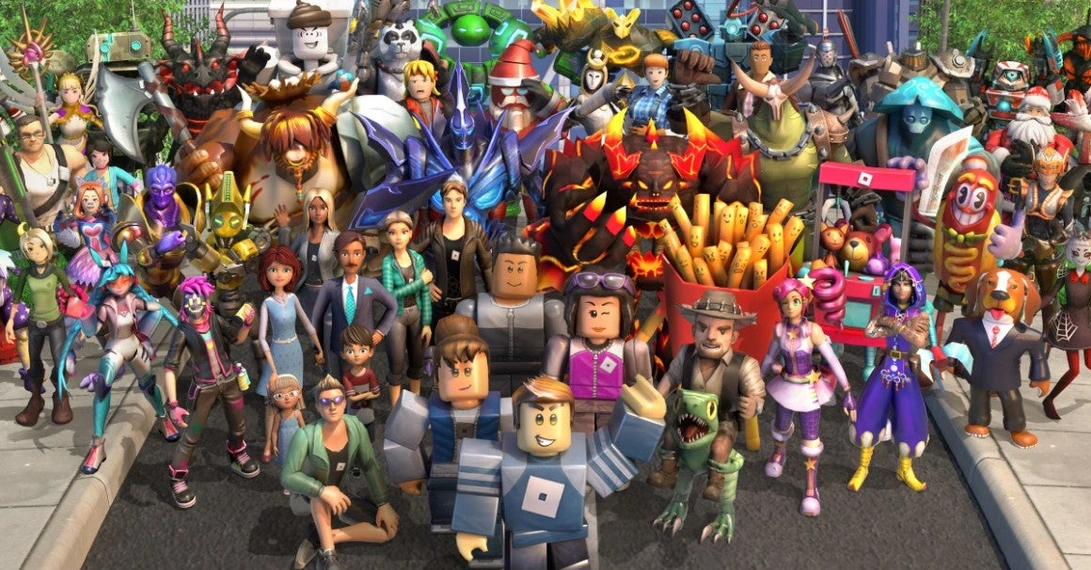 When compiling a short list of the world's most successful and influential video games, Fortnite, Minecraft and perhaps Animal Crossing figure to come off in short order. It's not until the fringe players start popping up that Roblox warrants inclusion. Not entirely just when you consider that its bonafides are eye-popping: 43 million daily active users, revenue growth north of 130 percent and premium brands, such as Gucci, actively cultivating a presence on the platform thanks to its metaverse complex. If that weren't enough to rival the biggest games out there, the next potentially big phase is starting to come to fruition: more and more succesful creators are setting up their own creator studios specifically for Roblox, which in turn are accelerating the professionalization of the platform's ecosystem. Today, OMR is placing these individual developments into their broader context.

If you are one of the many who raised an amazed eybrow at the aforementioned Roblox bonafides and who are not up to speed on what Roblox is, here's the Cliff's Notes version. Originally founded in 2004 as Dynablox by David Baszucki and Erik Cassel, it was renamed to Roblox in 2006. The game is actually a platform, which, by using the Roblox Studios, users can create their own game universes and make them playable by other users. At present, Roblox says it counts over seven million developers who have created more than 20 million games (experiences in company parlance).
Since 2008, users have been able to purchase digital content via Robux, its in-game currency. This content ranges from accessories to enhance an avatar's appearance to fees to be able to play certain games. Beginning in 2013, when the Developer Exchange Program was implemented, creators and developers can exchange earned Robux into real money, on a couple of conditions. This incentive has helped usher in an entire platform ecosystem that revloves around user-generated content. Roblox says it has paid out over USD 250m to its developer community.
Slow and steady til it shoots through the roof
When our German colleagues first reported on Roblox a couple of years ago, Roblox had just seen a couple of newsworthy growth spikes, which now seem paltry in comparison. This past January, Roblox raised more than USD 520m in Series H funding at a valuation of USD 29.5b. On March 10, Roblox launched an IPO, going public via direct listing at the New York Stock Exchange. On the first day of trading, its share price went from USD 45 per share to over USD 64 and closed at 69.5; the share price at present is approaching USD 90, meaning Roblox is worth more than USD 50b. In February of 2020, the Andreessen-Horowitz-led Series G round of funding raised over USD 150m and the famed NYC VC pros slapped a USD 4b valuation on Roblox. A tenfold increase in valuation in less than a year? How?
A look inside the first quarterly financials as a listed company released just a few days ago provide a portion of that answer. According to the finacials, Roblox saw its revenue balloon by 140 percent compared to the previous quarter, while its 42.1 million daily active users (up 79 percent), in-game purchases climbed to USD 652.3m and the corresponding monthly payout of approximately USD 15.50 per DAU all point to things being on the up and up at Roblox. On top of all that, the 9.7b total hours spent on the platform (98-percent increase) beats the total watchtime on Amazon's streaming platform Twitch (6.3b hours).
What will follow the corona growth spike?
As is the case with every game or gaming platform that has seen a sharp rise in growth and bottom-line performance during the pandemic, there are genuine questions about the sustainablility of its recent string of success. Will it be able to maintain the high profile post-pandemic? And will users continue to be as willing to pay for digital items as they are now? The figures for April, released alongside the quarterly reports, seem to confirm the platform's previous upward trend. April also saw strong revenue growth (138%) and DAU growth of 37 percent—despite advancing availability of vaccines, fewer lockdowns and the easing of restrictions worldwide.
However, there are two primary reasons that speak to the fact that Roblox really appears to be on its way to becoming the metaverse that CEO Dave Baszucki recently announced, i.e. a virtual place alive with social interactions, exchanges and entertainment (Here's a primer we released last year on the buzzword, its history, implications and possibilities.)
Major brands and professional developer studios
The first time Roblox entered into a co-op with a big-time brand was back in 2018. Warner Bros. plugged an event for its then upcoming release "Ready Player One". During the promotion, players could win virtual items, like special huts, crowns and wings. Since the maiden promo, there have not only been similar promotions for further releases ("Aquaman," "Godzilla: King of the Monsters" and "Wonder Woman"), but Roblox has also put on virtual concerts by rapper Lil Nas X and singer Ava Max. Recently, Roblox has partnered with the heaviest of heavy hitters in brands like the NFL, WWE, Netflix, Nike and Gucci.
Just a few days ago, luxury brand Gucci showed just how coveted digital accessories for avatars can be. During "The Gucci Garden Experience," which continues until May 31, Gucci is selling virtual articles, such as sun glasses and handbags; the prestige items only cost a few dollars. By using strategies that have proven effective in the analogue world – drops and artificial shortages – the value of Gucci's digital items have skyrocketed. A purse that is no longer available, for example, was recently resold for 350,000 Robux, i.e. USD 4100. The average resale price of the digital purses are now reportedly higher than their physical counterparts.
With the increase in brand co-ops, there seems to be a simultaneous increase in professionalism among creators and developers. Roblox says that 32 developers, i.e. creators of games/experiences, each generated over USD 1m from September 2019 to November 2020—three of which cracked the USD-10m mark. Several creators have interpreted that news as an opportunity to create a serious business: launching developer studios.
Roblox is becoming a company factory
A recent example of a company launching on Roblox is "Uplift Games." Launched just a few days ago, the game studio is behind "Adopt Me!," a game released in 2017, where the objective is to look after a pet. "Adopt Me!" is considered the most-popular game on the Roblox platform: Through February of this year, it had been played 20 billion times and was occasionally played by 2 million players simultaneously. By the end of 2022, "Uplift Games" is aiming to employ more than 100 developers full-time.
Prior to "Uplift," Youtuber and game developer Megan "MeganPlays" Letter took a similar path. With over 3.6m subscribers on YouTube and as an operator of her own online shop, she figures to already have made millions. Since she and her husband launched "WonderWorks Studio" last year, they have released a string of popular Roblox games, including "Overlook Bay," which according to Bloomberg generated USD 8m in revenue this year alone. One last example: in 2018, the now 24-year-old Alex Hicks founded his own studio "RedManta" on Roblox, for which he employs a team of seven full-time developers and earns USD 1m in annual revenue. One of his games, "Robloxian High School," has been played over 1 billion times.
Game or no game?
Ironically, all of this is going on at a time, when Roblox has ceased referring to itself as a game. Since May 14, the company has scrubbed any mentions of "game" and now only talks about "experiences." As it told Polygon, the official Roblox position is that the rename is "consistent with how we've evolved our terminology to reflect our realization of the metaverse." However, the headline to that Polygon piece, "Apple might have scared one of the biggest gaming companies in the world," makes it abundantly clear that the author Ana Diaz, as many others in tech circles, is not buying what Roblox is selling.
Many industry observers see the ongoing legal battle between Apple and Epic Games, publisher of Fortnite (Here's our 2018 portrait on Fortnite) as the catalyst for the sudden chance in Roblox patois. In the lawsuit, Epic Games is fighting the 30% commission that it and other game publishers must pay to Apple when users make purchases when using the iOS app. When it comes to Fortnite, those commission fees are anything but peanuts. Fortnite has generated over USD 1b in in-app purchases from the time it launched in 2018 to its expulsion from Apple's App Store in mid-2020. That puts Apple's commission at approximately USD 300m, according to US news outlet CBS. Apple says it "only" made USD 100m in commission. According to court documents, Fortnite has only generated 7% of its total revenue on iOS.
During the three-week legal proceedings, which closed on Monday, Roblox's name was also mentioned, with Apple's marketing manager Trystan Kosmynka referring to it not as game, but as, you guessed it, "experience"—even though that up to this point, Roblox appeared to be of a different opinion. Whether it is now a game or an experience, Roblox is making all the right plays to becoming a metaverse.