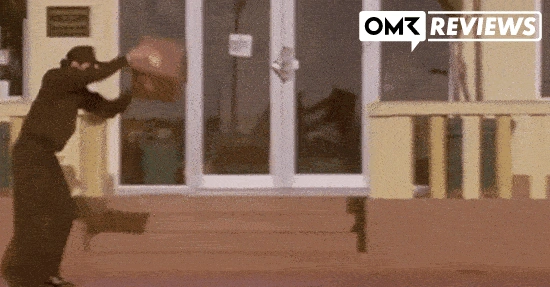 Long live the internet! Why? Because the invention of the internet has paved a glorious path for countless business ideas and opportunities. More and more eCommerce projects are emerging faster and faster, creating business structures that make such ventures possible.
For example, when a few companies started selling their products online 20 years ago, HTML programmers had to get to work. Today, eCommerce software provides a simple foundation for any product idea. The main to-dos are much more aimed at marketing and sales.
But what if you would like to open an online shop, want to do something on the internet, but don't know what it could be yet? We are happy to help and give you nine eCommerce ideas with which you can also set out on a glorious path. To do this, we will clarify which online shops work best using real–life examples and suggest which products you can sell.
We also prepare the basic framework for each idea: We show you the eight most popular eCommerce tools. By the end of this article, you'll have everything you need to get started in the eCommerce universe.
The 9 best eCommerce business ideas with their advantages and disadvantages
1. Dropshipping
Dropshipping is the most cost-effective alternative to selling products on the internet. You can use it to test a market before releasing your products or to set up an eCommerce business without the additional logistical effort. With drop shipping, you leave the logistics to a fulfillment company which you connect to via dropshipping software. This can also be the producer of the products. If this is not the case, you look for both a fulfillment provider and a producer to bring the two together. Apart from that, you are responsible for getting orders in – so the marketing has to run, and the online shop has to function. The supplier takes each order, picks, packs, and ships it.
In terms of costs, you must buy the goods, pay the fulfillment provider, run the online shop and pay the marketing budget. Your project will be much more expensive and time-consuming if you manage the logistics with all the trimmings yourself.
Test the method with a few products first to experience the process and the collaboration with a fulfillment supplier. Then, you must choose the right provider. One that is reliable, processes orders quickly, and whose products meet your quality standards. Low-quality items or long delivery times only affect your brand, not the supplier in the background – keep that in mind!
Once you are off to a good start, you can expand your eCommerce shop and add more products. If you test a market, you will know which products you want to sell via dropshipping. If you don't have any ideas, you can get inspiration from AliExpress, for example. There you will often also find contacts with suppliers. Trust your instinct and gut feeling as to whether a wholesaler meets your expectations – regardless of whether he is based in Germany or abroad. Before you sign a collaboration agreement, be sure to have test products sent to you to put them through their paces. Otherwise, such collaborations are primarily based on trust.
Amazon FBA, the well-known eCommerce giant, also offers a fulfillment service, saving you from building an online shop. However, the costs for this are quite high, which is why in many cases, it makes more sense to build your webshop and find partners for the logistics. You have to weigh this up according to your plans.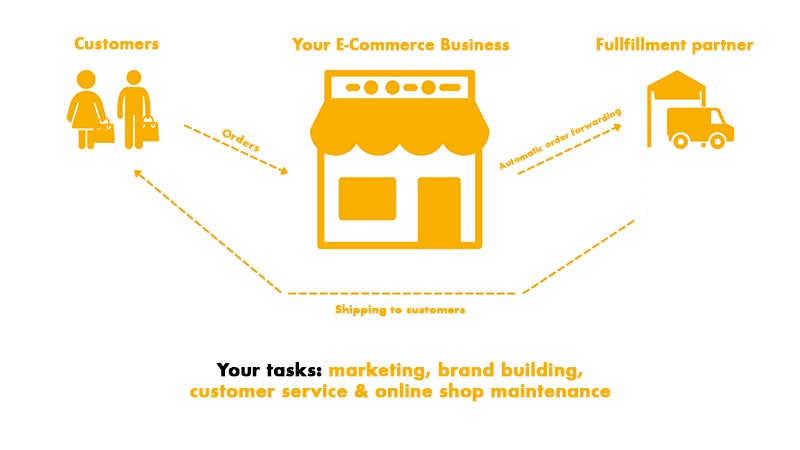 Advantages of dropshipping
Cost-effective, little investment necessary

You can start directly from your home office

Great time savings, as you do not have to take care of the logistics yourself

The supplier also takes care of returns handling

You have plenty of time to properly set up your marketing and online shop.
Disadvantages of dropshipping
You will have to trust the retailer to deliver on their quality promises, as you will not see the products before they are shipped.

You may have to spend a lot of time on customer service to maintain your brand's image.

The eCommerce world is fast-paced, so you should always be up to date to avoid being overrun by dropshipping competition
Example of a successful dropshipping online shop
Within 16 months, Nathanael Ziegler broke the one million euro turnover mark with Apfelband. He sells wristbands for the Apple Watch and other Apple accessories via dropshipping.
2. Meal-prep provider
In the ever-faster-moving world, many try to manage their time more effectively to be more productive or not waste time doing things they don't feel like doing. Cooking is a good example. This is where you can come around the corner with an online retail idea: Meal-Prep – ready-made meals delivered by parcel service to the customer. You can offer vegan or vegetarian dishes and draw attention to yourself with organic quality or other sustainable features. In general, the market is still fresh and is managed by only a few providers. The situation is different in the food box market like HelloFresh.
The effort is much greater than with dropshipping, as you have to find a catering service and organize packaging and shipping – not to mention the maintenance of your online shop, marketing, and sales. In addition, you will need employees, as the workload is hardly manageable for one or two people alone. As the call for organic quality and sustainable food continues to grow strongly in our society and Generation Z will further explode the demand in the future, it is a good opportunity to enter the meal prep market before many others do.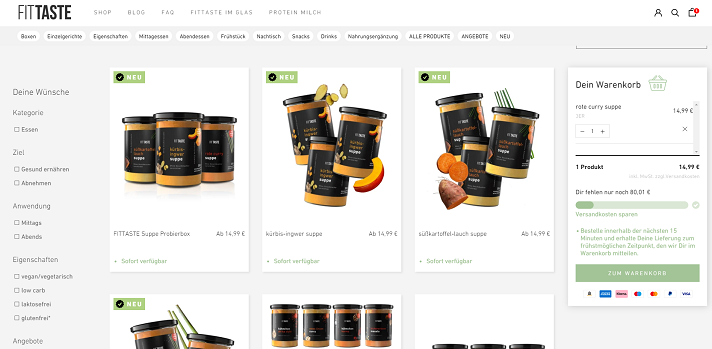 Advantages of meal-prep providers
Fresh market that still has few competitors

Demands for high-quality food are continuously increasing

Ready-prepared food has a bad reputation in Germany, but this is currently in the process of changing for the better

Meal-prep meals can also be sold offline through collaborations with supermarkets or smaller shops
Disadvantages of Meal Prep providers
Capital-intensive venture that requires many parties (catering, supply chain, marketing, food regulations)

Usually only feasible with employees
Example of a successful meal prep eCommerce business
In 2015, brothers Konstantin and Benjamin Ladwein founded Fittaste. The German meal-prep company not only produces healthy food that only needs to be made hot at home but also focuses on fitness. In 2017, they were both on the German version of the show "Shark Tank" called "Die Höhle der Löwen" with Fittaste and got a deal with Frank Thelen. Since then, the company has been growing across Europe with a well-stocked and clear online shop for Meal prep products.
3. Selling creative things
Whether greeting cards, unique wooden furniture, decorations, or fun gift ideas: The range of creative products you can get rid of via online shops is almost limitless. Equally limitless is the demand for custom-made products and products that are not from the stock of a large company. If you have a hobby in this direction, you can think about marketing it; otherwise, think about what talents lie dormant in you. For example, greeting cards can be created quickly with Canva. Printing can be done by a nearby copy shop or an online printing service.
The only effort required is the production of the creative items, marketing, and shipping. All three things are great to do from home, as long as the size of the products doesn't exceed a certain limit. Promoting creative stuff is easier than ever in the current times. Everywhere on TikTok, Instagram, and the like, people are teeming with people showing how they make their unique items with love. This process attracts many views and, ultimately, also customers. At the same time, this also results in a disadvantage: the competition is fierce. It's best to come up with something that is really extraordinary. Niche search should also be the buzzword for creative products.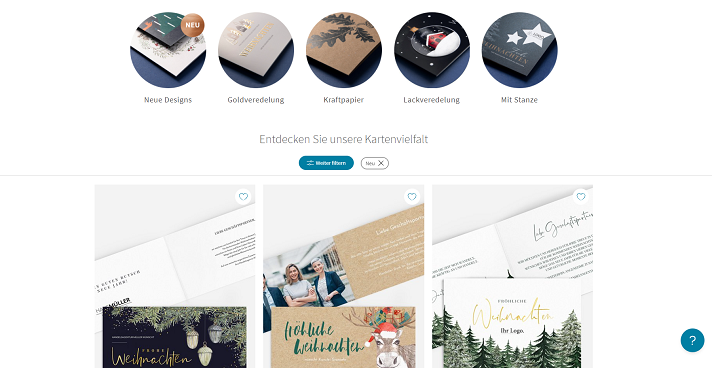 Advantages of creative selling
Easy to manage from home

Relatively little investment required

This eCommerce business idea is best suited for a one-person business

Many promising marketing opportunities
Disadvantages of creative selling
Competition is fierce, so it is better to produce niche products

You often have to take care of everything yourself: production, marketing & logistics
Example of a successful online shop for creative products
After their second child, Jennifer and Christoph Behn decided to start cardmaking in 2010 after they couldn't find satisfactory cards for their family after both births. Since then, they have made millions in sales every year. In episode #291 of the OMR Podcast, Christoph Behn discusses cardmaking.
4. Feeding a niche
Admittedly, point four applies to almost all the points in our ranking. Finally, it is often advisable to find a niche and establish yourself there without much competition. But there are also shop ideas that work neither according to the dropshipping method nor in any other framework. These are usually innovations and ideas that do not yet exist on the market.
If you have such an idea in mind and your thorough market research efforts have confirmed that you are the first person in the world to have this product idea, you need to go full throttle. To what extent you need capital for this, what tasks you have to do, or whether you should apply for a patent can only be answered individually.
How good that there are many answers on the WWW. The best place to start with this kind of eCommerce business idea is LinkedIn, where you can network with the right people.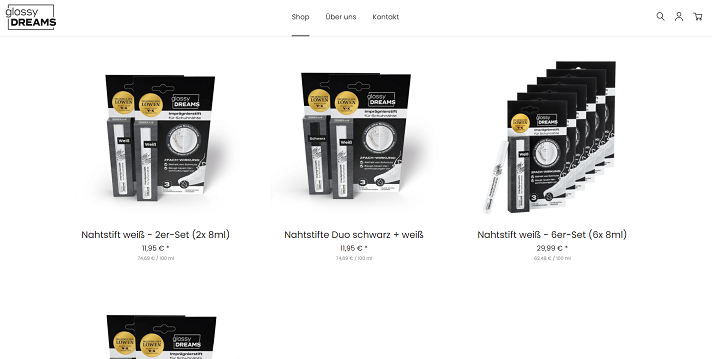 Advantages & disadvantages
Both depend on the nature of your idea

But basically, any idea is viable; whether it finds a target audience is another matter
Example of a successful niche online shop
A good example of a novel online business idea is Glossy Dreams by Lina Bouhmidi. At just 20 years old, Lina has developed a waterproofing pen for shoe seams of white and black sneakers, sells it in her own online shop, and, on top of that, has landed a deal on "Die Höhle der Löwen." On the day of the broadcast, she received over 5,000 orders. Until then, her marketing consisted exclusively of TikTok content.
5. Selling handmade goods
Just like creative works, handmade goods are also very popular. These can be made in other countries and sold by you in an online shop, or you can make them yourself. Atop the popularity list are homemade clothes, judging by the content on social platforms like Instagram or Pinterest.
Fashion for babies and children is particularly popular. But the range of ideas in this area is almost endless. For example, you can also produce soaps, cosmetics, or natural products and sell them in your online shop. In general, the topic of sustainability is understandably becoming more and more popular.
But the competition is big and growing. Your goal should therefore be to stand out from the crowd. If not with the products, then through marketing. Social media offer a lot of potential that you want to exploit. A special online shop design also makes a difference. So look for attractive templates in the eCommerce software of your choice.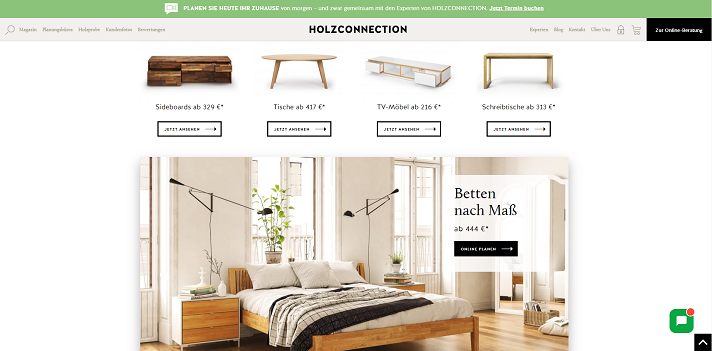 Advantages of selling handmade goods
Such projects are easily scalable

If you handcraft the goods yourself, you have a good overview of the capital requirements and quality of the products.
Disadvantages of selling handmade goods
Selling handmade goods is also a big financial risk, as you have to buy materials before you know if your products will sell.
Example of a successful online shop for handmade products
Holzconnection grew out of his father's family carpentry business in 2017. Since then, Denys Nagel has used it to create Joinery 2.0. He makes custom furniture pieces using computers and sells them along with related products like mattresses in his online shop. On Instagram, Holzconnection enjoys the attention of more than 20,000 people, and on Facebook even, almost 80,000.
6. Selling fashion
Selling fashion is a similar idea to an eCommerce business for handmade products. It's not so much that you make the items yourself, but that you set up an online shop complete with supply chain and logistics. This is very time-consuming but has the advantage that you can grow your own "baby" from an early age and have full control.
In any case, the fact is that fashion is still one of the most popular consumer goods in the world. The target group is, therefore, large, as is the competition. Don't try to emulate corporations like H&M, but look for a niche again. The fashion industry is also becoming more and more concerned with sustainability. You can also research what problems consumers are currently facing in the fashion world and find solutions for them. While big companies can only adapt slowly, you can do it right from the start. Selling fashion requires preparation time, as you have to choose suppliers and products.
Another activity that seems extensive is gathering a lot of product information that you must and should provide online for each item. The more information a customer has, the more likely they are to buy. This also includes a large number of professional product photos. To ensure that you always have an overview of all the information, we recommend using a product information management (PIM) system for large eCommerce shops.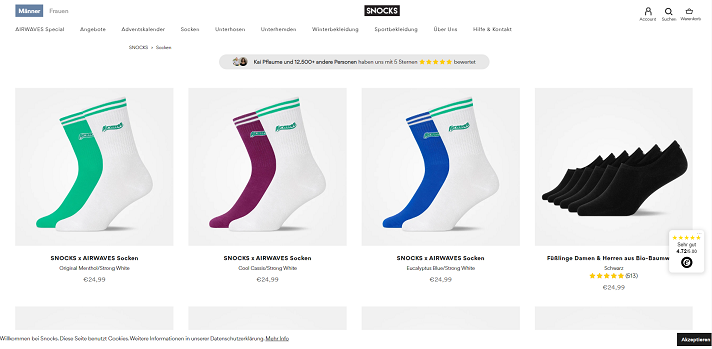 Advantages of a fashion eCommerce business
Here you have influence on every area, unlike dropshipping.

With niche products, you have potential even in a huge fashion market, as it is constantly changing.
Disadvantages of fashion eCommerce
A certain amount of capital is necessary at the beginning, which can quickly amount to five figures, depending on the product and size of the online shop.

Selling fashion and managing everything yourself also involves a high risk, which is why the business plan should be well thought out.
Example of a successful fashion online shop
Johannes Kliesch and Felix Bauer are cousins and founded Snocks in 2016. They started on Amazon selling socks and boxer shorts. In the meantime, they sell underwear of organic quality in their own Shopify online shop and have made over ten million euros in sales in Europe in 2020.
7. Selling digital products
Products that you can sell don't always have to be physical but can also spring from a digital nature. You can offer e-books, video courses, stock media, digital art, or teaching material in your online shop. E-commerce software providers such as WooCommerce have appropriate settings for this so that customers can download something instead of having it sent to them by post.
Alternatively, you can offer your services, such as graphic design or writing blog texts. Just ask your creativity what possibilities exist beyond online shops for physical products. To simplify the marketing of your digital product, you can use a software like Digistore24. The platform offers you the necessary infrastructure and an affiliate program through which you can sell for a commission.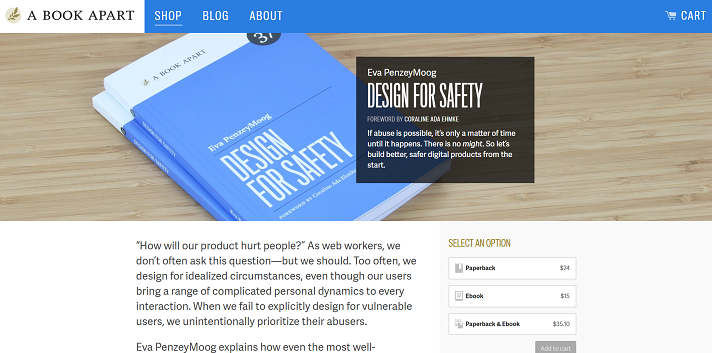 Advantages of selling digital products
No logistical effort is necessary

Low investment

High-profit margin

Many automated processes are possible
Disadvantages of selling digital products
Disadvantages do not really exist, as the risk is manageable

You only pay an apprenticeship if your digital products do not sell
Example of a successful online shop for digital products
Many people want to expand their knowledge, which is why they read a lot. Most of the time, it is in the field in which they work professionally. A Book Apart has exploited a niche and sells e-books aimed at designers, authors, website operators, and programmers. Users can choose between a haptic and a digital version.
8. Print-on-demand
Ordinary is out, and people are looking for that little bit extra when it comes to clothes, greeting cards, or smartphone covers. At this point, you can help out with an online shop for print-on-demand products. All you need is a creative mind, some knowledge of graphics programs like Canva or Photoshop, and a provider who prints and ships the products. The principle is similar to dropshipping. The printing company gets the blanks, and you send the design. Then it goes out to the customer.
Blanks can be t-shirts, bags, hoodies, mugs, desk pads, posters, and anything else that people often use and would like to own in a fancy way. In addition, it is crucial that your marketing machinery runs smoothly to reach buyers.
Once you have found an exciting pattern for a hoodie, for example, passed on the print to the print-on-demand supplier and uploaded the product to your online shop, it's time to advertise. There are all kinds of ways to make your company a brand: social media, SEO, e-mail marketing, community marketing, and more. Again, we recommend that you find a niche or build an audience that wants to carry you as a brand, for example.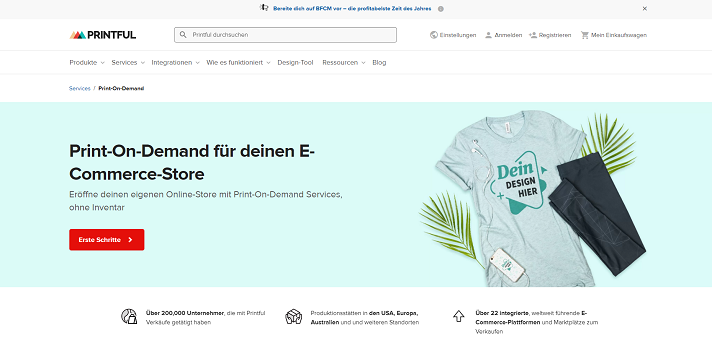 Advantages Print-on-Demand
Low financial outlay

Little time required

Implementation of numerous automated workflows possible despite external partner
Disadvantages of print-on-demand
Especially in the area of T-shirt printing, there are already many brands

It is a challenge to find a printing company that delivers high quality, as the market is especially overrun with low-quality products – similar to dropshipping
Example of a successful print-on-demand online shop
Instead of a concrete example, we refer here to the numerous successful Twitch streamers, YouTubers, and influencers. They generate part of their income by selling merch, such as the German streamer Jens "Knossi" Knosalla. The merch shops work in a similar way because the creators prefer to focus on content rather than on elaborate business models. A community and good marketing are crucial if you want to run a successful print-on-demand online shop.
9. Connect an online shop with your services
The last of our nine eCommerce business ideas is the possibility of turning your service into another line of business. If you are a freelance photographer, copywriter, or video editor, you can offer courses or products related to your service. As a photographer, you can sell your photos as posters or framed ones. As a copywriter or video editor, you can offer courses that can be booked in your online shop. As a freelancer or website owner, ask yourself which products suit your business.
Advantages
You expand your established business with another line of business, so the risk is low

Depending on the type of product, the costs are manageable
Disadvantages
The only disadvantage that can develop from such an online shop is the possibility that the products do not sell.
Example of a successful online shop that was created on the basis of a service
Freeletics was launched in 2013 as a fitness app and went through the roof. More than 50 million users worldwide use the app to develop their sports and health. Freeletics now has an online shop on its website. There, the company sells sports clothing, fitness equipment, and protein powder – in other words, all products related to their original service.
Implement your ideas with these eight popular eCommerce solutions
Now, you are hopefully inspired and want to know which eCommerce software is suitable to implement the ideas. For this purpose, we have taken a look at OMR Reviews and collected the eight most popular webshop builders.
1. Shopify
The name Shopify is probably the most famous in the world of eCommerce software. Originally, founder Tobias Lütke wanted a solution to sell snowboards. This turned into a modular system that makes it easy for anyone to create an online shop – without programming knowledge or the like. In addition, you don't need an IT infrastructure because Shopify works as a SaaS solution.
The online shop construction kit is suitable for small and medium-sized businesses. If you are researching how to set up an online shop for a large company, Shopify also offers individual enterprise solutions for you. Shopify's prices start at 27 euros per month.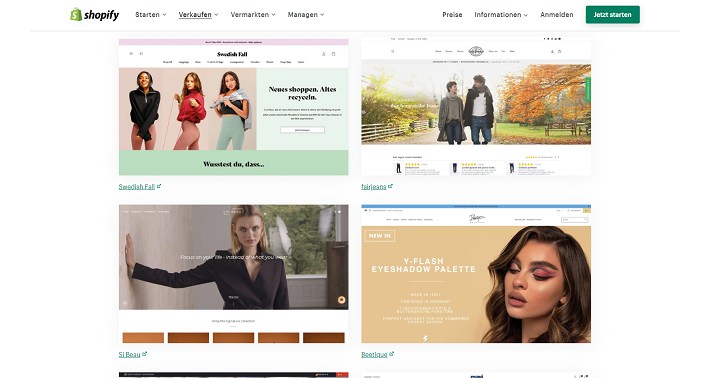 2. Wix
Every time we write about Wix, we can't help but pick up on the humor behind the name. However, this includes explaining once again that Wix originates from Israel and that the name, therefore, only makes people smile in German-speaking countries. Apart from that, Wix is an ultra-easy-to-use cloud-based platform for crafting your online shop. Over 120 templates can be used directly and customized. The cheapest eCommerce tariff at Wix costs 42 euros per month. With the Modalyst app, you can also start your dropshipping shop via Wix.
3. Squarespace
With Squarespace, you can sell products as well as appointment slots, memberships, or your service. Numerous analytics features tell you how your online shop is developing. In order to get started quickly, Squarespace has a large selection of eCommerce templates, which you can, of course, customize. The US online shop construction kit provider is characterized above all by extraordinary designs – which have already won awards. This makes Squarespace particularly suitable if you want to stand out or have unusual ideas for your online shop. In terms of costs, Squarespace starts at 8 euros per month.
4. Ecwid
Ecwid started as a widget that helped users to integrate an online shop on their website. This developed into an online shop construction kit, which is mainly aimed at small retailers. The good thing is that Ecwid offers a free tariff. However, you can only sell ten products with this tariff. If you want to go higher, you pay 12.50 euros per month with an annual transfer. This includes social media stores on Facebook and Instagram. As part of the most expensive tariff, Ecwid even offers an iOS and Android app branded for you.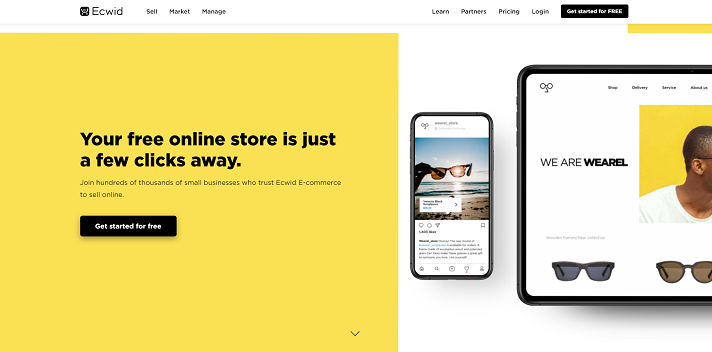 5. Jimdo
Without a programmer or designer, you can set up your online shop in no time with Jimdo. There are no limits to your ideas. Jimdo has thought of everything: no fees on your sales, click & collect options for your customers, Instagram and Facebook connections, and legal texts that comply even with the General Data Protection Regulation (GDPR) of the EU. All you have to do is take care of your business and your products. The basic rate starts at 15 euros per month and includes all of Jimdo's basic shop functions.
6. IONOS
The IONOS construction kit for online shops is from 1&1. It offers numerous functions in the areas of marketing, SEO, payment options, and insights. The setup is simple, thanks to modern templates and numerous setting options. You can also use IONOS via an app. The entire modular offer is rounded off by social media connections, the possibility of applying discounts, and a shipping assistant. If you choose the cheapest tariff from IONOS, calculate 19 euros per month.
7. STRATO Homepage Construction Kit
The construction kit company from Germany has been around for more than 20 years and offers corresponding expertise when it comes to setting up an online shop. In addition, STRATO Homepage-Baukasten also offers services such as hosting, online marketing, server rental, and cloud storage. So you can do everything in one place. In addition to the usual features, the online shop construction kit from STRATO Homepage-Baukasten enables marketplace connections to eBay and Amazon. In the dashboard, you can also book free webinars that make some eCommerce topics easier to understand. The cheapest plan at STRATO Homepage-Baukasten is actually free of charge and is particularly suitable for beginners in online commerce. The next plan already costs 25 euros per month; however, you often benefit from discounts at the beginning.
Would you like to see all of STRATO's tools? Then take a look at our STRATO-Overview.
8. Gambio
With Gambio, you can sell omnichannel via various marketplaces. For this purpose, the Bremen-based company offers a large foundation of services that you can use for your online shop in the making. In addition to the shop templates, you can also customize e-mail templates to address your customers optimally in their inboxes. Particularly outstanding are the over 200 interfaces to agencies, rating platforms, multi-channel providers, marketing tools, payment services, web analysis features, and many more. You can build your own Gambio online shop for as little as 20 euros a month.
You can find more eCommerce software with which you can realize your eCommerce business ideas on OMR Reviews. There you can compare the different SaaS solutions and make the right choice based on verified user reviews.