Women's Best: From Austria to global D2C fitness brand with millions in sales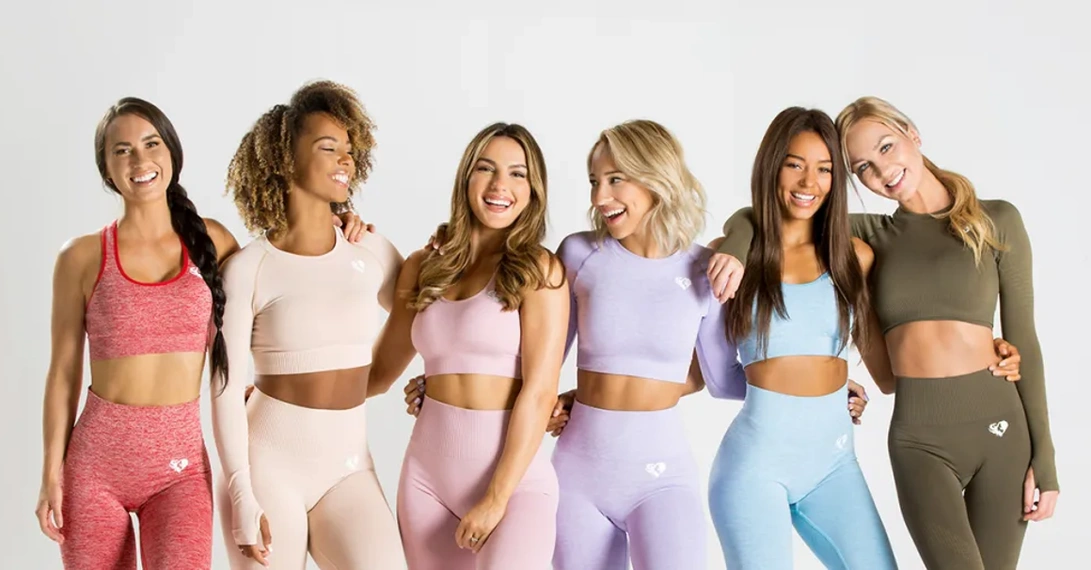 It's not every day that a company born and raised in Austria makes it to the big time and has a genuine global impact, especially in the USA. You may have to go all the way back to the Terminator to find someone else with a bigger impact stateside than what Brothers David and Lukas Kurzmann, along with co-founder Thomas Mark have in their wildly successful fitness brand Women's Best. With the help of major female fitness influencers, the company has blown up across the pond and is now carried by Walmart and other retail chains. Could that success soon mean sales north of USD 100m? Today, OMR is taking a look at the genesis and growth of Austria's number 1 export.
In 2015, David and Lukas Kurzmann and co-founder Thomas Mark launched their company Women's Best. In the beginning, they only sold nutritional supplements for women who do fitness. Subsequently, Women's Best launches its own a href="https://de.womensbest.com/collections/shop-sportswear" target="_blank" rel="noopener">clothing line with leggings, tops and other fitness gear. In 2020, the company said it made USD 65m in sales—50 percent in the U.S. and Canada. In the future, however, that is expected to grow significantly.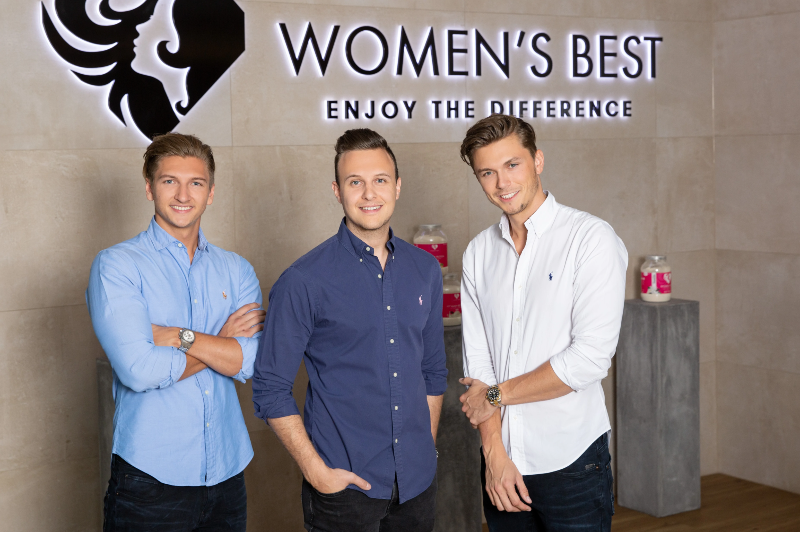 Nutrition to start, clothes to close
So in 2015, the three founders set out with protein shakes and bars, vitamin tablets and collagen drinks. "We saw that there were no high-quality supplements for active women—and decided we had to change that," co-founder David Kurzmann told Kronen Zeitung. Despite an interview request, he declined to speak with OMR. The three founders are fully focused on their female target audience, working with more cheerful product design in contrast to the often rather spartan-esque protein competition for male customers.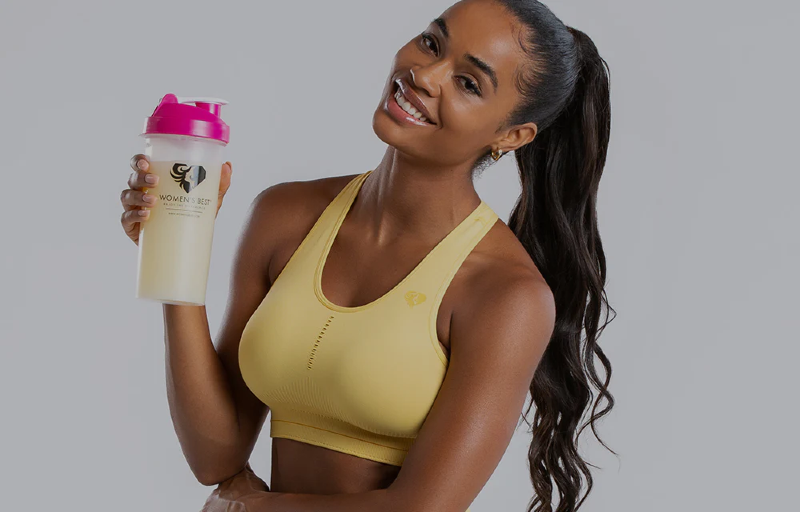 Over time, the company also began introducing fitness clothing piece by piece. Then, in 2019, "seamless" leggings and sports bras, featuring the now trademark heart logo, gave the company a massive push. Items are firmly mid-range when it comes to price, with leggings going for up to EUR 55 and sports bras topping out at EUR 40. Since then, clothes have become the company's primary focus and are pushed more frequently than supplements on the company's Instagram channel. Women's Best primarily sells leggings and sports tops in different shapes and sizes, mostly monochrome. For a long time, the products were mainly available via the company's own web store and as such Women's Best is closely associated with Gymshark. Ben Francis' UK fitness brand also became a massive success with sports fashion for fitness freaks and is now valued at a billion plus. Women's Best runs several logistics centers around the world, including one in Dubai.
Worldwide social reach
Like so many D2C companies, Women's Best chose Instagram as its central marketing channel back in the mid-2010s. Today, more than three million people follow Women's Best on Instagram. Another channel, which only promotes clothing, tallies over 500,000 followers. In addition, Women's Best operates a channel for the Middle East with 180,000 subscribers. There are two central strategies which have helped Women's Best achieve this level of success on IG: heavy investment in influencer marketing and storytelling tailored to its target group.
Early on, Women's Best signed up fitness influencers as long-term ambassadors and developed the Athlete Series of protein products with them. Currently, the personalities Women's Best are featuring most prominently include Tammy Hembrow (15.8 million followers), Krissy Cela (3 million), Emily Skye (2.7 million), Courtney Black (850,000) and Vicky Justiz (184,000). Each of these ladies are fitness creators based in the US. The five women frequently showcase their protein collabs to their audience of millions. The close collaboration with Women's Best acts as a steady source for new followers to the Women's Best social accounts as well. In addition, there are numerous smaller female influencers promoting the brand's nutritional supplements and fitness gear on their social channels.
Standstill despite storytelling?
For a brand that primarily sells skin-tight sportswear and products for enhanced sports performance, Women's Best has adopted a decidedly aggressively body-positive storytelling approach. Many social posts center around body acceptance, not attaching too much importance to the all-too perfect world of social media, or how much work really goes into having an athletic body. For Breast Cancer Awareness Month in October, the account was taken over by a cancer survivor, who has since become an ambassador for Women's Best.
The company tries to underpin these messages through partnerships with atypical female influencers. For example, the brand advertises with 75-year-old fitness trainer Joan MacDonald or Special Olympics athlete Chelsea Werner. In the midst of all this, however, are the what you would expect from influencer-created content featuring Women's Best leggings. Despite the beautiful people, Women's Best does deserve a shoutout for showing women with different bodies, backgrounds and levels of fitness.
Nowadays it seems as Women's Best's growth on Instagram has stagnated. Since May 2022, the main channel's follower count has flatlined, according to analytics tool Infludata. Simultaneously, the channel's engagement has been dismal. On average, only 0.04 percent of followers currently like Instagram posts, and Reels net an average of just 155,000 plays. Given the fact that followers plateaued at 2.3 million followers between June and October 2021, the obvious assumption is that Women's Best gains new subscribers through targeted campaigns, but fails to inspire them with further content.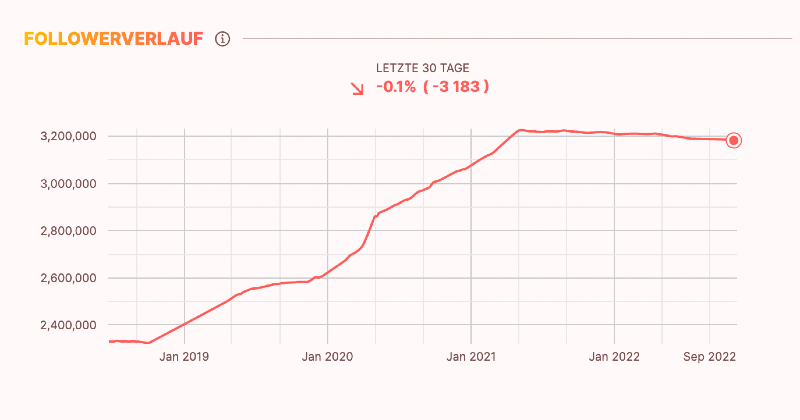 Women's Best: No longer just D2C
From the outside, it is difficult to assess how big Women's Best's D2C business really is today. The company and its female influencers only funnel customers from their social channels to their own web store. In 2021, the brand tried its hand at a pop-up store in Innsbruck. In the meantime, however, the brand has begun selling its products in over 11,000 stores around the world. Included are major retailers such as Walmart (online and offline), GNC (a major U.S. player in nutritional supplements), UK drugstore Boots and others. These partnerships revolve primarily around nutritional supplements.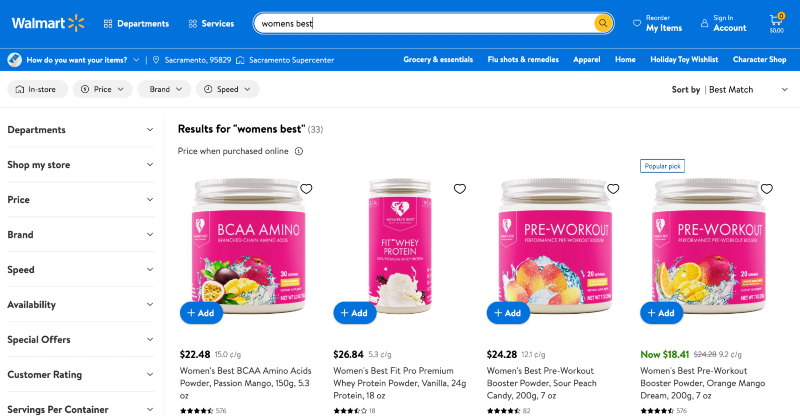 A look at the company's sales figures shows that the clothing division may have overtaken its nutritional supplements' wing. According to government records in Austria, Women's Best GmbH's gross profit in 2019 was over EUR 4.6m with a net profit of EUR 700,000. In 2020, that figure exploded to nearly EUR 26m with a profit of just under EUR 3m. Taking into consideration that the company began to prioritize clothing in 2019, it would stand to reason that it was primarily responsible for the earnings spike. In 2021, however, growth has slowed considerably, with the company books showing EUR 23.6m and net income of just over EUR 40,000.
How big is the business really?
In Austria's largest daily tabloid, Kronenzeitung, founder David Kurzmann puts sales at USD 65m for the entire group, which, based on 2019 filings, figures to include sales from each of Women's Best Germany GmbH, Women's Best USA LLC and Women's Best UK LTD. However, it is unclear whether the USA LLC and the UK LTD still existed in 2020. In the company register, both are no longer listed as part of the company by 2020.
What's more, a California consumer protection institution issued a warning to Women's Best and U.S. retailer Vitamin Shoppe for finding lead in its products. After the first LLC was filed in Florida in 2018, another has been established in Massachusetts in 2022. In the end, it may also be irrelevant whether the company has EUR 25m or EUR 65m in sales. The Austrian founders have made Women's Best an international hit without major investors—that's a fact no matter what happens next.