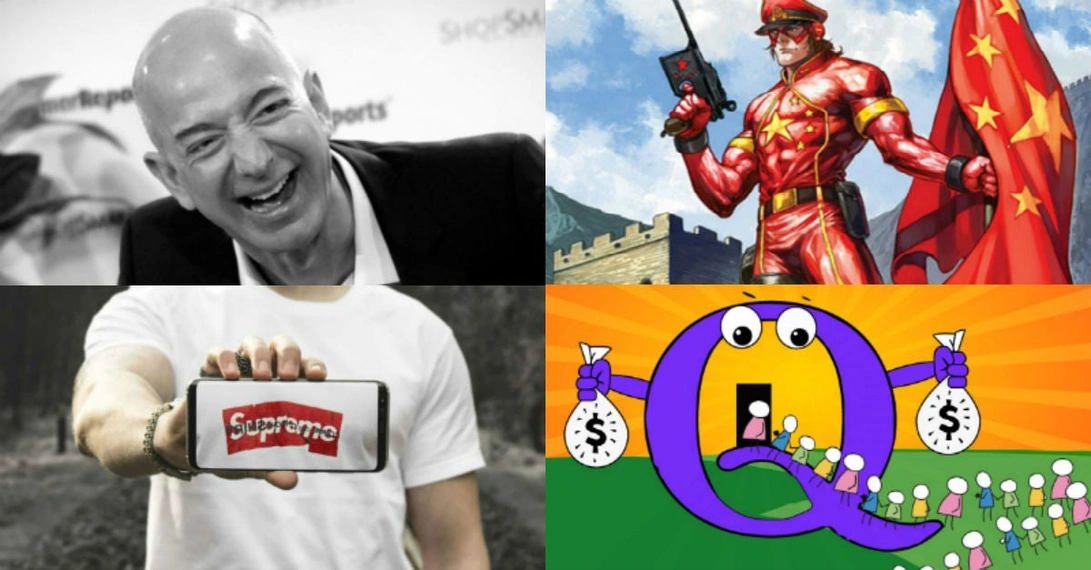 Over the past 365 days, we've been dedicated to researching, writing and publishing interesting articles on a slew of relevant digital marketing topics for your reading pleasure on OMR Daily. Full disclosure: not all articles are created equally. Some never lived up to the traffic expectations, while some articles were perhaps lacking in informational chops, others, however, were absolute top-performers. Happy reading!
Number 10: The Supbot story
We're starting off our list right where we left off in 2018—with streetwear brand Supreme. Anyone who knows anything about fashion knows that people Supreme go bonkers for nearly anything the NYC-fashion brand releases, or "drops" (for more on that check out number 5 below). The items in their online shops sell out in seconds—to even have a chance at purchasing articles, online shoppers employ bots to automate the entire process. It's a massive business offshoot and the sector is highly competitive. That makes Dante Laviolette's story even more impressive. About a year ago, teenager Laviolette decided to program his own Supreme bot from his parents' home in Toronto. Within 5 months of its release, Supbot has been downloaded over 20K times and generated nearly $300K in revenue. Pretty good, eh?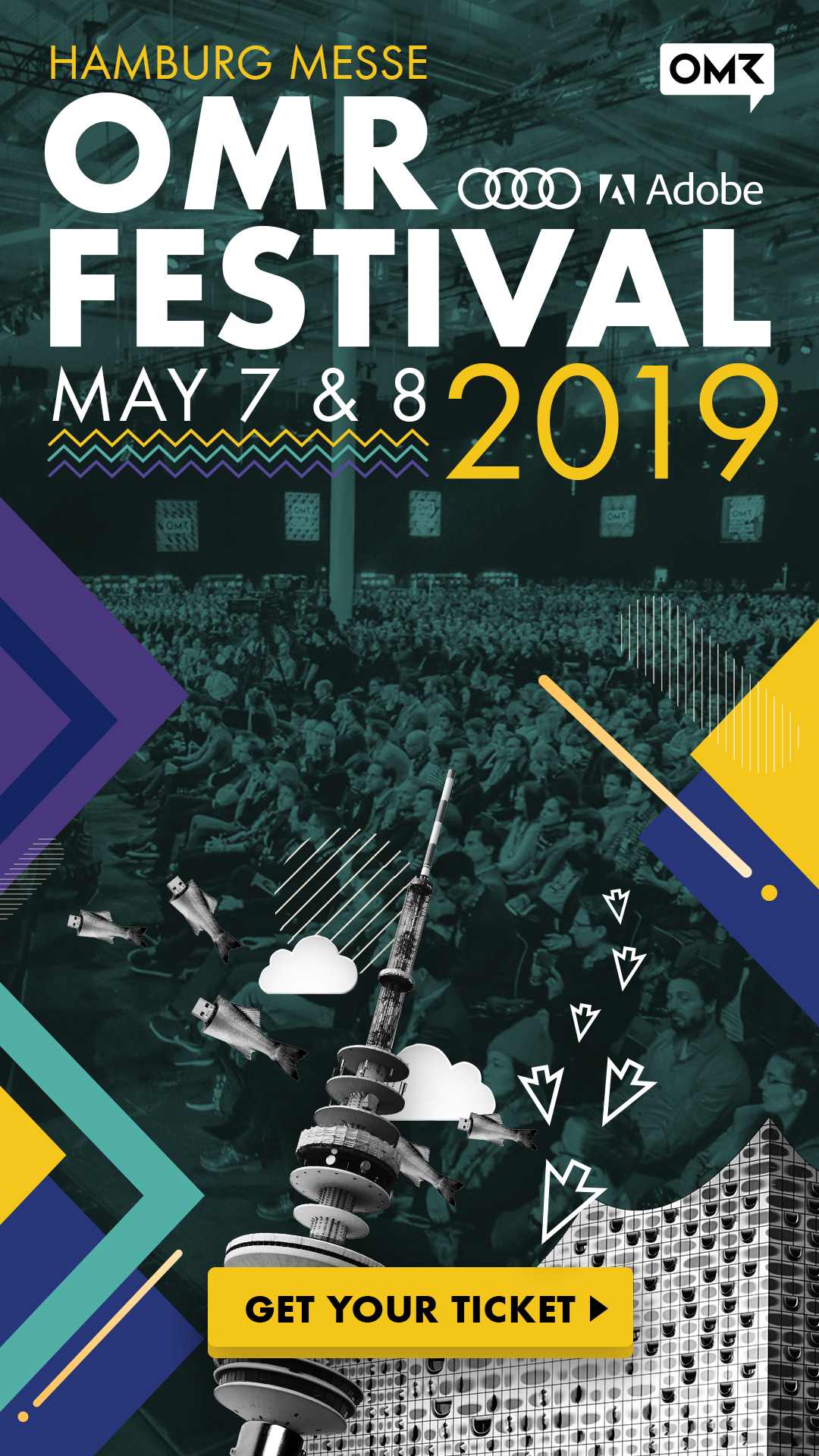 OMR Festival 2019
The biggest event you've never heard of is the OMR Festival 2019. 50K attendees. 400+ a-list international speakers, 300+ exhibitors, 4 stages, 150 Masterclasses, 2 epic parties and more! It's 2 days of insights, inspiration and entertainment—and it's happening this May 7 & 8 in Hamburg, Germany.
Get on board or miss the boat!

Get your tickets
Number 9: Initiative Q: The future? The blueprint? Or a scam?
In late October and early September, invites promising rewards and riches to first movers made the rounds: "Initiative Q is tomorrow's payment network—there's nothing to lose but if this payment system becomes a world leading payment method your Qs can be worth a lot." Over the span of 2 weeks, more than 2 million people engaged with the message (1 million+ comments and some 700K shares) and the website had an excess of 13 million impressions. The success it had in those 2 weeks, however, belies the fact that "Initiative Q" had been sputtering along for six-plus months without so much as a ripple let alone a splash. While some essential changes were instrumental in getting Initiative Q's fortunes to change, mine, sadly remain the same…
Number 8: "Creating to survive" Ryan Leslie in the OMR Podcast
Our best-performing podcast of 2018 featured one of our most alluring guests. A perfect 1600 on the SATs, Harvard grad at 19, R&B recording artist and producer with a grammy-nomination and a Kanye collaborator—and now a CEO and tech entrepreneur. Ryan Leslie is a man of many talents and numerous successes. In April, OMR's Heidi Stamer caught up with Ryan to talk about his career to-date and his latest endeavor: Superphone—an app for recording artists aimed at boosting revenues and providing a conduit for them connect directly with their fans. 
Number 7: Marketing to "the Gays"
Advertisers still seem to have cold feet when it comes to advertising explicitly to the LGBTI community. And with people that self-identify as members of the LGBTI community skew high-spending and shop-happy, it would seem like a no brainer. The chances are there as only a handful of brands have campaigns aimed at the LGBTI community. Right before the CSD parade took place in our home-base of Hamburg, we took a deep dive on "Gay marketing" and how advertisers can unlock the fabulous potential lurking in the target group.
Number 6: Memebaiting and Balenciaga
That the fashion industry chews up and spits out fashion brands on the reg is common knowledge to most. Brands blossom and then fade away never to be heard from again. But in the past couple of years, there have been exceptions to the rule. Last year, it was 70s and 80 ski and tennis brand Ellesse that forged a comeback. In 2018, it was antiquated brand Balenciaga making a sudden return to relevancy as a luxury brand, earning the unofficial label of "hottest brand in the world" and making serious headway to a billion in revenue. All because of a new designer and perfecting a relatively new marketing tactic memebaiting.
Number 5: How Supreme got the Drop
Stroll down Lafayette Street on a given Thursday in New York's hipster Mecca neighborhood of Soho and you are likely to see throngs of people lined up, literally around the block, waiting to get inside the Supreme store. It's the fruit born of the "Drop," the sales start for the Supreme's latest offering. With goods selling out par for the course and restocks limited at best, fans are forced to queue up for hours just to have a shot at getting their hands on the gear. Supreme's "drop" strategy figures to have played a significant role in transforming the NYC label into a billion-dollar enterprise.
Number 4: What US hiphop could learn from the German rap game
"German hip-hop is one of the most influential forces in US hiphop," according to no one ever, anywhere. If you can name a single hiphopper from the Fatherland, you've either spent significant time in Germany or, and I mean this in a positive way, you are an absolute music nerd. All that notwithstanding, Berlin-based flow-daddy Ufo361 promoted his latest album, VVK, by releasing a mobile game, complete with the album's single and a horde of Easter eggs fans immediately recognize. It's a side-scrolling masterclass in promotion, brand building, shoutouts and cross-platform integration that should cause MCs from around the world to take note.
Number 3: The next generation of Chinese super apps is here
If you are a marketer and NOT paying attention to the East, you are missing out. Of the world's 20 most valuable Internet companies, nine are based in China. OMR's China expert Corinna Bremer took a closer look at some of the lesser known (but yet massive) players from the Far East: Meituan Dianping, Toutiao and Douyin. Just how massive are these apps? Meituan Dianping projected valuation of USD 60 billion would make it larger than every single listed digital company in Germany combined.
Number 2: Shots fired in war against name-brand products: "Wouldn't you rather buy an Amazon product…"
Just picture it: You've got a great product idea, a some good and service that addresses a specific consumer need. You're convinced it will be a hit. So you set about spreading the word, marketing your product and building relationships to slowly, but surely carve out a solid market position. And then once you finally gain a foothold, along comes some copycat product manufactured by someone with deep—we're talking DEEP—pockets not only piggybacking off of your hard work, but competing directly with your product at the point of sale. Now picture that copycat manufacturer is Amazon, undisputed king of online commerce. You would be understandably up in arms—and completely handcuffed.
Number 1: FORTNITE IS UPON US: The strategy behind the Epic Games' creation taking over the gaming world
The no-name-to-superstar trope was a recurring theme in 2018. And no where was that more apparent than with Fortnite, which captivated kids on playgrounds around the world, as well as had professional athletes busting out celebrations in homage to the Epic Games' creation. The driver of its success was primarily the Battle Royale (BR) mode, which, at the time, had an estimated 40 million users a month, who generated a monthly revenue of USD 126 million. After seeing superstar Atletico Madrid and France striker Antoine Griezmann bust out the "take the L" emote, we knew we had to take a closer look. What we discovered was the perfect symbiosis between product development and marketing.