Don't call them pictures—static meme videos are the latest IG growth hack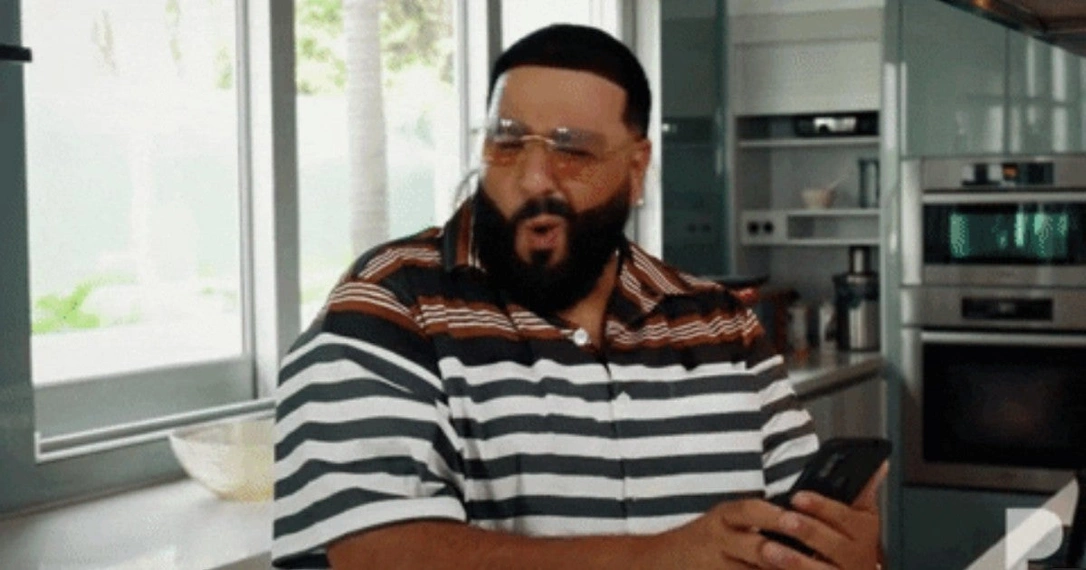 The raison d'etre for millions of Instagram marketers around the world is finding ways of generating organic reach and visibility. Several meme page operators have found a trick that delivers absurdly high views. The funny thing is: it's not entirely new, as any seasoned social media pro will tell you. Today, we're breaking down the method, how and why it works and, of course, came bearing examples.
"We're no longer a photo-sharing app." When Instagram head Adam Mosseri published a video to Twitter last June laying out upcoming changes to the app, that tidbit (coming at the 1-minute mark) overshadowed everything else. While video had grown in importance steadily up to that point, that video marked the unmistakable paradigm shift, the logical conclusion to which is that the Instagram algorithm would begin prioritizing video content over photo posts. This realization lies at the heart of the growth hack employed by meme pages. They post memes as static videos and not as images. The aim clearly being to increase the odds of posts leaping to the top of subscribers' feeds.
50 percent more visibility
Riley Bell from meme site Memequeen (5.6 million subscribers) says it's working. She told The Information that she was able to boost views by 50%. Bell says she now almost exclusively posts static videos, many of which have generated views in the 7-figure range. One joke, for example, about how difficult it is for adults to find the time to meet up with friends, has 3.6 million views. One about how rapper Drake may react to the news about his ex Rihanna's pregnancy, 3.1 million views. Then there's one about a Lady Gaga fan, who commented on YouTube that not all of her fans are gay and re-commented 6 years later that he just had his coming out, 3 million views.
Memequeen "videos" are typically just a single second long. Keeping them that short appears to be advantageous as well when it comes to the platform's algorithm. Here, it seems quite plausible that every time a video is watched from start to finish and done so repeatedly, the IG algorithm counts that as a positive signal that the viewer enjoyed the content. And by the time a user has read the meme text, the video has completed 2 or 3 loops.
Tweaking KPIs with views
One potential drawback, however, is that on Instagram's explore page, videos are not looped. Instead, the app automatically jumps to the next video in the list once the previous one has finished. That figures to limit the positive effect of multiple views and other positive engagement signals. It, therefore, seems likely that static memes are a means to reach and animate existing subscribers and not to acquire new followers, which is typically the case when videos appear on the explore page.
Other accounts have also shown that static videos are a useful tool to generate a high number of views among an account's existing subscribers. "Crazybitchprobs", for example, has 6.6 million susbscribers and its most-successful video has 4.3 million views., while "drunkbetch" has 3.5 million subscribers and a top-performing video with 2.9 million plays. Creators told The Information that the high views of their static vids means higher engagement metrics which they can "potentially parlay into better sponsorship deals." Simply because "reporting 1 million views of a video is looks more impressive than 50,000 likes of an image."
No more minimum-view threshold for videos
Some of the meme accounts use another trick to push their static videos: Collabs, which Instagram introduced last October, enables two accounts to publish a shared post and split the comments and engagement. Meme accounts, such as meme.ig (10.7 million followers) and couplesnote (8.3 million subscribers) co-published this static meme video and generated 6 million views. A collab between memequeen (5.6 million subscribers) and lolpickupliness (5.8 million subscribers) generated 5.5 million views and classicalfuck (2.2 million subscribers) and memelord (3.2 million subscribers) notched 3.7 million views.
There are two reasons why the method works on Instagram and why it's spreading. First, Instagram restructured the company in October of last year to bundle Feed videos and IGTV as "Instagram Videos" introduce a video tab on the profile page. And now videos of any length may be published (IGTV previously required videos to be at least one minute long).
"Pivot to video" – again and again
This is all taking place while Meta is pushing video further on Instagram. Instagram boss Mosseri announced in a brief outlook before the new year that Instagram would be doubling its video efforts. Facebook founder Mark Zuckerberg , according to a Bloomberg report instructed his staff to focus on video in early February, right after Meta's share price collapsed.
Instagram's video push and the resulting tricks may sound familiar to anyone who's been around social media marketing. In early 2015, Facebook published a blog article entitled "What the shift to video means for creators", in which the company claimed that the mother platform generated over a billion video views a day. Many publishers who relied on traffic were quick to announce their own "Pivot to video".
Meta goes in circles
About a year and a half later, Facebook was forced to announce that it had overestimated the average time users had spent watching videos by up to 80%—for two years. That sucked all the euphoria out of video on Facebook. Recently, Facebook Watch garnered notoriety with trash and gross-out videos.
As far back as 2017, viral site operators on Facebook used the exact same trick meme accounts are using on Instagram and managed to generate views in the tens of millions. If the past is any indication, it won't take long for Facebook and Instagram to quelch this hack.