Get your bearings, network and connect on over 70 Guided Tours at OMR22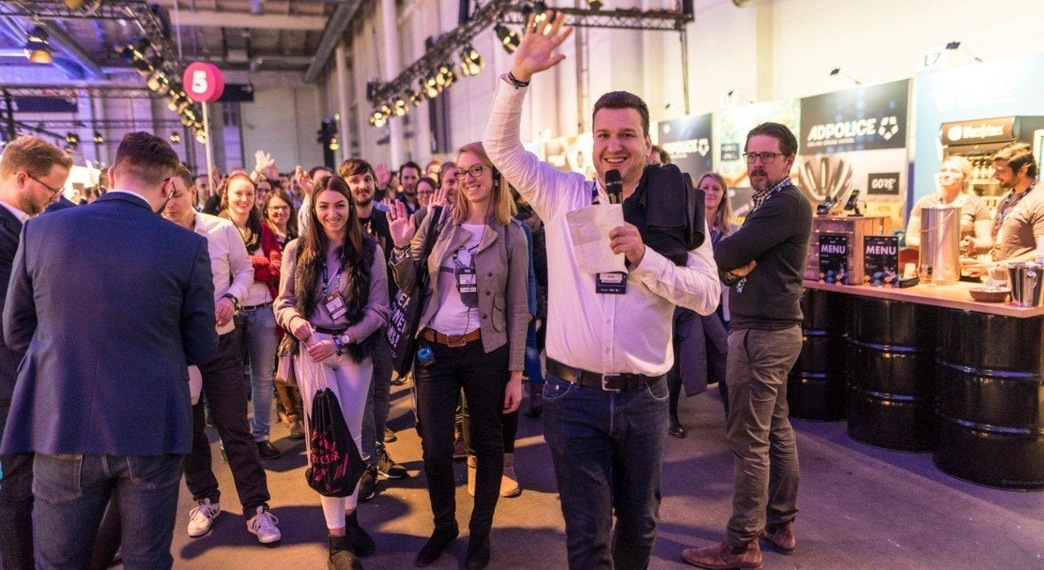 Raise your hand if you're excited about Guided Tours and the return of the OMR Festival!
Three years, 1105 days, a kabillion corona waves. No matter how you cut it, it's been FOREVER since we all met last time at the OMR Festival in Hamburg. On May 17, that changes. In just about three weeks, the OMR Festival will return with 500+ exhibitors, 700 speakers, 200+ Masterclasses and A-listers such as Quentin Tarantino, Ashton Kutcher and more. After such a long hiatus and more content on offer than ever before, it's easy to lose track of who's who and what's new. That's where Guided Tours come in. 45-minute tours across the Expo highlighting the industry's most relevant. This year, we have more Guided Tours than ever before—over 70 to be exact. Read on to find out which tours are on this year, which guides are in the mix and what time they start on May 17 and 18.

With over 500 exhibitors, 700+ international speakers and all sorts of action at the Festival, it's not that it's just easy to get lost, it's impossible not to—unless you know where you're going or are with someone who does. Luckily our team of industry expert guides has not only talked the talk to get to where they are today, but have walked the walk and are ready to show you the way. Clustered insights, off-script company intros and concrete infos on relevant exhibitors you may not have heard of—paired with the first-hand experience and anecdotes of our guides. If you want a complete overview of which Guided Tours are on, click our Guided Tour Timetable here. 
Applying for a spot in a Guided Tour
If you want to attend a Guided Tour, you have to apply for a spot. How? First off, you need a ticket. That much should be obvious. Either a Festival Pass or an Expo Ticket. You'll find more information on the ticket categories here. The application process is open through May 8—for more details on how to apply check out this article here. Please note, that a successful application does not guarantee that you will receive a spot. Demand is unfortunately too high for us to guarantee that. We will do our best to make sure that no one goes home empty-handed.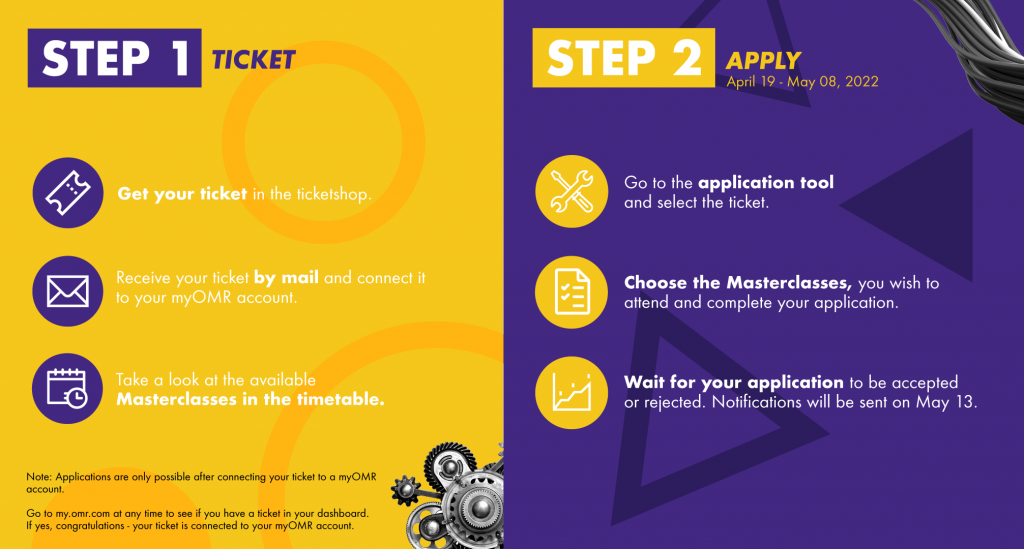 Without further ado, here are 10 of the 70 Guided Tours you can apply to attend at OMR22. To see the full list, click here to go to the Timetable.
German Market Overview
Tuesday, May 17, 16:30 – 17:15 – English 

The "German Market Overview" tour is aimed at those unfamiliar with the hidden digital champions on the German market. It is also one of our premiere Guided Tours in English! As CEO and co-founder at Finc3, Jan Bechler is active as a strategic consultant. Furthermore, he's been active at OMR for years as a strategic consultant for digital business and plays an integral role in expanding our business activities and brand. At OMR19, Jan will give you a crash course on select German companies whose name may be unfamiliar to you, but can help boost your online marketing business no matter where you're from. Apply to the German Market Overview Tour here.
D2C
Tuesday, May 17, 10:00 – 10:45 – English 
Wednesday, May 18, 16:00 – 16:45 – German 

It's one of the hottest topics in digital marketing: D2C. Cutting out intermediaries promises massive ROI—if done right. On this tour, your Guide Yara will break down what D2C really means, how it differs from other channels, before talking with the "competition" in About You (retail) and Amazon (marketplace). She'll also go into detail about differences between industries and why you really can buy anything and everything online today, from eCigarettes to automobiles. Apply for a spot in Yara's D2C tour: in English or in German. 
Big & Smart Budget
Wednesday, May 18, 9:30 – German 

The "Big & Smart Budget" tour – for marketers from larger organizations. Erik played a decisive role in building up German online floral retailers valentins.de and blume2000.de. Today, he is CEO of Hamburg-based consulting firm DIGITAL FORWARD. Here, his primary focus lies in providing support to companies on an array of digital marketing topics. Thanks to his experience in conducting marketing audits, he knows how clients implement and use various industry tools, products and strategies. He'll provide inside insight and expertise, while guiding you through the various booths. Check out Erik's Big & Smart Budget tour here. Please note, this tour will be held in German.
D2C Growth Operating Model
Tuesday, May 17, 11:15 – 12:00 – German 
Wednesday, May 18, 12:30 – 13:15 – English 

What skills and partners are essential to generate growth in the D2C sector—no easy task, as the increase in competition has made it harder to achieve sustainable growth. Some skills you need to acquire on your own, for others you need a strong partner. Jan is the founder of know-haus marketing, after having spent 5 years at McKinsey & Company. There, his most-recent role was as Expert Associate Partner for Digital Marketing. On his tour, he will present a "growth playbook" and engage in discussion with select exhibitors at the Festival. Apply for a spot in Jan's D2C Growth tour: in English or in German. 
E-Commerce: Tools and Services
Tuesday, May 17, 09:45 – 10:30 – German
Wednesday, May 18, 12:45 – 13:30 – English

The "eCommerce" tour is for marketers and merchandizers who want to stand out. It's all about iconic eCommerce experiences that truly inspire & convert. Sören Stamer is CEO and co-founder of CoreMedia. With CoreMedia, he empowers some of the most iconic luxury brands in the world. On his tour, Sören will provide an overview of companies at the Expo offering tools and services that empower inspirational commerce and high-velocity marketing. Click here to apply for a spot in Sören's eCommerce tour here for English or here for German.
The present and future of programmatic
Wednesday, May 18, 15:30 – 16:15

There is nothing small or minor about programmatic advertising! In fact, it is nothing short of how media will be purchased in the future. How? In real-time and driven by data. This tour takes a look at the players active in the field and how it all figures to work as we embark on a cookie-less future. Apply for a spot in Dominik's present and future of programmatic tour
here. Please note that this tour will be held in German. 
Quickwins
Tuesday, May 17, 10:15 – 11:00 – English 
Wednesday, May 18, 11:00 – 11:45 PM – German 

"The "Quickwins" tours for marketing makers with a focus on search but who still have an eye on getting more. Andre Alpar is one of the most experienced performance marketing experts in Germany. Founder of international search & content agency AKM3, which was acquired by Publicis in 2014 and integrated in in Performics. Andre has built up search marketing operations for Rocket Internet as well as portfolio companies. He is active as a business angel and hosts the weekly OMR Podcast #askOMR. Apply for a spot in Andre's Quickwins tour in German or in English.
Dialog Marketing
Tuesday, May 17, 12:30 – 13:15 – German 
Wednesday, May 18, 11:15 – 12:00 – English 

The Dialog Marketing Tour is aimed at marketers and brands looking to optimize their customer lifetime value. Want to give customers offers and products that are personalized to the max? No problem: Here you'll learn which tools and strategies you can use to do just that. And in the process, you discover ways not only to improve your customer relationships, but also how to boost your revenue long term. Get the latest on Dialog Marketing in the Dialog Marketing tour in English or in German.
Germanize your Marketing Strategy
Tuesday, May 17, 15:00 – 15:45

The "Germanize your Marketing Strategy" tour is giving managers from other countries insights on how to adapt their global marketing strategy. While Germany is one of the biggest potential markets, companies should not underestimate the efforts to localize their approach, services, and products. This tour will help to successfully plan and execute your market entry or lift your online marketing to the next level and gain further market shares. Apply now to join Lothar on the Germanize Your Marketing tour.
Future Moves Mobility Outlook
Wednesday, May 18, 11:30 – 12:15 – German 

How is digitization changing the relationship between mobility providers and their end customers? On which channels and outlets will communication take place moving forward? Will YouTube, TikTok and the Metaverse really becoming the car dealerships of the future? On the Future Moves Moblility Outlook tour, OMR's Chief Mobility Expert Christian Cohrs will give you the answers—apply to attend here. Please note that this tour will be held in German.
Click here to check out all the Guided Tours.