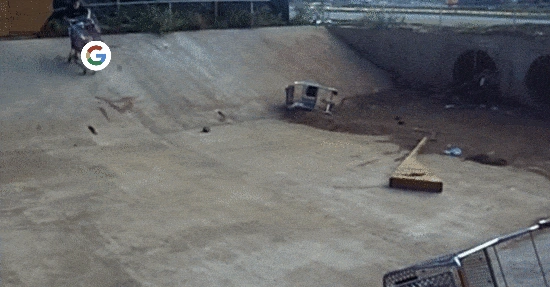 Things may have just gotten cheaper for merchants. Last week, Google announced that it would soon begin offering free product listings in Google Shopping to merchants, making the prospect of free reach and clicks—along with a significant boost to product sales and revenues—seem tantalizingly close. But just how excited should merchants be about the news? And what compelled Google to shift course? OMR spoke to industry experts to get their takes and analyzed what may have influenced the decision.
"It's now free to sell on Google," proclaims the unambivalently titled post to the Google company blog by Bill Ready announcing the change to Google's shopping platform. Ready, who joined Google from Paypal in January as Head of Google's Commerce division, prefaced the move by citing the numerous challenges and threats that the commerce sector has been faced with recently, which corona then exacerbated. "In light of these challenges, we're advancing our plans to make it free for merchants to sell on Google."
"It provided the quintessential 'wow effect"
When skimming through the announcement, it seems as though Google was taking its product search back to the roots: When Google's first product search "Froogle" launched in 2002, all posts in this section were free. That changed in 2012, when Google shifted to a "Pay to Play" format. All entries from this point forward were paid listings and the service was rebranded as "Google Shopping." Advertisers would now be paying Google for every click generated on Google Shopping.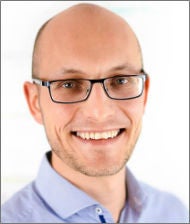 Google's about-face from its pay-to-play model caught the industry's attention. According to Florian Nottorf, co-founder and CEO at Adference, a bidding optimization software for Google and Amazon based in Germany, the move by Google and the headlines it produced ('Google Shopping is now free' etc.), generated a significant amount of buzz. "It provided the quintessential 'wow effect" among pay-per-click experts, merchants and industry observers," Nottorf told OMR. According to internal figures, Adference manages an annual ad spend budget of EUR 400m. It was also acquired by About You in 2019, an online fashion unicorn valued at over USD 1b.
"Relatively irrelevant"
The news, however, does not figure to change Adference's Google Shopping moving forward because "at second glance it becomes clear that only a small portion, a relatively irrelevant portion at that, is actually going to be free," says Nottorf. In the aforementioned announcement, Ready writes, "Beginning next week, search results on the Google Shopping tab (emphasis added by OMR) will consist primarily of free listings."
Google incorporates product listings in several places on its platform. On the one hand, in a specific Shopping tab, on the other, however, on searches for specific products in the main search tab. The main search generates significantly more clicks than any product in Google Shopping, which users only access after making an extra click on the Shopping tab or manually entering in the shopping URL shopping.google.com. "The Shopping tab does not generate a relevant amount of traffic—5 maybe 10% of traffic comes from Shopping," said Nottorf. "That could be a relevant figure when dealing with larger sales volumes, but it's completely irrelevant for smaller merchants."
Paid product listings aren't going anywhere
Google's announcement did not explicitly exclude free listings in the main search. However, a Google spokesperson did confirm to OMR that "the announcement only applies to Google Shopping." Translation: getting your product listed in Google's main search will still cost money—and there will continue to be ads listed above the free product listings on Google Shopping. According to the blog post, free listings will be rolled out in the USA initially with other markets to follow subsequently by the end of the year. The first screenshots of organic product listings in the USA have begun popping up on Twitter.
"Once it's available, you should take advantage," says Google ads expert Carlo Siebert. As a freelancer, Siebert oversees client ad budgets on Google in the millions and is a trusted expert on Google ads authoring several OMR Reports. Similar to Nottorf, Siebert estimates the traffic generated by the Shopping tab to be a mere fraction of Google's total traffic. "To me, the move is more about PR for Google, a ploy to get more merchants to join its merchant center." The "Merchant Center" lets merchants create their product listings on Google Shopping, as well as place and manage ads.
"Sign up for something previously irrelevant"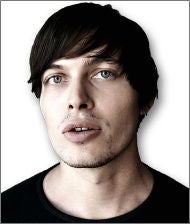 "The announcement will enable Google to convince primarily smaller, local merchants to sign up for the Merchant Center and to place their products on Google Shopping," predicts Philipp Klöckner. "Until now, such merchants never took the time to familiarize themselves with Google Ads and Google Shopping because it was too much effort for such a small return. But if the listing is free, then that should change things."
Klöckner is one of the most renowned digital marketing and search engine experts in Germany and has tracked and analyzed Google's every move for years; in a recent episode of the OMR Podcast  he talked about how a judicial proceeding may make him the first SEO expert to take a look at Google's search algorithm.
Will Google overcome the "ROPO challenge?"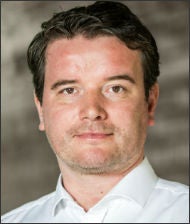 Klöckner sees Google's move with Google Shopping more as a strategic move for Google and less as an olive branch for crisis-struck merchants: "The trend to generate profit from ROPO, research online, purchase offline, has thus far proved elusive to the major digital platforms," says Klöckner. "One of the reasons for having failed thus far is the fact that many merchants are unable to accurately inventorize their stock in their ERP systems. Even with major consumer electronic chains, merchants are oftentimes in the dark on what they have in stock." Opening up Google Shopping could possibly be an initial step towards mastering this challenge.
According to Klöckner, participating merchants should not delude themselves into thinking that Google Shopping will be a game-changer. "Merchants that are truly able to profit from free listings on Google Shopping will be few and far between; In fact, it will probably be niche products that are successful, if any are at all." Klöckner calls it 'Onboarding for Backfill.' "The majority of clicks figure to continue to go to paying merchants."
Google Shopping's inventory to increase fifteen-fold?
So, who stands to profit the most from the announcement? "Users and Google figure to be the big winners." The former benefitting from greater choice and Google from the, according to Klöckner, real possibility that its inventory could increase anywhere from five to fifteen-fold. "The larger selection will not only expose new users to the product, but it could lead to new potential bidders for paid clicks."
Klöckner thinks that the move could create a snowball effect, where there are so many clicks generated that even the paying merchants see an increase in clicks—meaning more money for Google. "Google is basically throwing out bait disguised as a lifeline to see if merchants take it," says Klöckner.
Amazon cuts Google's growth potential
It begs the question, what is the incentive for Google, a company that earns hundreds of millions and is highly profitable, to throw out a lifeline? For starters, Klöckner sees Google as having gradually reached a natural growth cap (which he pointed out in an exclusive article for OMR). The other reason being competition with Amazon is starting to heat up. While Google continues to be the market leader stateside in search engine advertising it has recently lost ground to Amazon.
Internal strategy paper "Amazon Compete"
According to industry estimates, more than half of all product searches start on Amazon, i.e. Clicks that Google loses and cannot monetize. Its start into search term ads terms has seen the eCommerce behemoth achieve substantial growth in the past year. It should then come as no surprise that Google has been plotting on striking back at Amazon. Just a few weeks ago, Reuters reported Google's strategy team has been drafting several presentations under the title "Amazon Compete," which lay out the growing power of its competitor, as well as its popularity as a search engine among consumers. However, as a strategy meeting in the summer of 2019, the Google higher-ups are said to have opposed investing relevant resources in the battle versus Amazon.
The past few years have seen a gold rush on Amazon among merchants and online marketers that is very much reminiscent to the early days on Google. The platform attracts adventurers in the form of business-savvy merchants who source products from China, attach their own label and sell them on Amazon at a significant markup, while also attracting entrepreneurs who use the platform to establish their own brand.
"Google has not really helped us"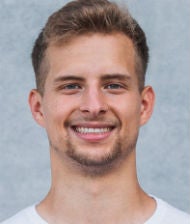 German sock startup Snocks is among the latter, getting off the ground by selling sneaker socks on Amazon and establishing itself as a love brand with revenues in the millions. "Amazon was an incredibly effective launchpad for us that enabled us to outsource logistics and returns processes, and thus place our entire focus on our product and marketing," co-founder and CEO Johannes Kliesch told OMR. To get off the ground, Snocks did, of course, spend a lot on advertising on Amazon.
Just over a year and a half, Snocks also launched its own online shop. "It generates more revenue for us today than Amazon does," says Kliesch. Even though the bulk of its business is funneled through its shop, Google has never been a relevant marketing platform for Snocks. "Google has never really helped us because the click prices are almost as high as Amazon, but with a significantly lower conversion rate."
Corona causes click prices to crash
However, with corona leaving large swaths of the workforce either unemployed or at home working remotely, there has been a shakeup in advertising KPIs (OMR reported on the causes and impact corona has had on advertising costs two weeks ago). "Since the start of the corona crisis, click prices on Google have begun to sink dramatically," says Kliesch. "So now Google has begun to become relevant for us. Time will tell if it remains relevant long term. I do see potential in what Google announced for Google Shopping—partially because I do feel quite a few people that use Google are not active on Amazon."
Florian Nottorf concurs. "Google is going through a difficult phase. You have a situation where budgets that would go to Google are either stagnating or shrinking, while budgets funneled to Amazon are growing significantly, giving it a larger share of the market." Nottorf did say, however, that with his company Adference he has only seen isolated instances of budgets being reallocated from Google to Amazon directly. "That could be due to the fact that target audiences for Google and Amazon are not 100% identical: Google has more medium to large-scale merchants who try to establish an own retail brand, whereas Amazon is gaining in import for brands and manufacturers, whose own shops do not convert that well. So, they advertise heavily on Amazon and generate the bulk of their sales there.
Google is working on its own marketplace 
Google has been trying to penetrate this segment for several years and challenge Amazon for supremacy. For manufacturers and brands, there is the "Manufacturer center," a counterpart to the "Merchant Center." "Google is hoping to use it to get more budgets from manufacturers," said Nottorf. "Brands can see how product sales by 'merchants' are faring and should be able to subsidize merchant ads in the future." "Shopping Campaigns with Partners" is currently in beta testing.
There is another measure currently in beta testing that Google hopes will cut into Amazon's growth: "Google Shopping Actions", something akin to a proprietary marketplace. Shopping Actions lets users make purchases right on Google's platforms, for example via the Google Assistant. Users don't have to click to Merchant's online shops and buy there. Participating merchants do not pay for user clicks, like they do on Amazon, but rather a revenue commission.
Why the limited rollout of Shopping Actions?
At present, Google has only made Shopping Actions available in the USA and since late 2018 in France as well, where major merchants, such as grocery chain Carrefour and electronics retailer Boulanger, have joined Shopping Actions. Google has yet to offer any indication that it will conduct tests in other markets. None of the industry reps OMR asked had heard of plans to start testing in our home market (Germany), nor had they heard anything about experiences French merchants have had using the tool.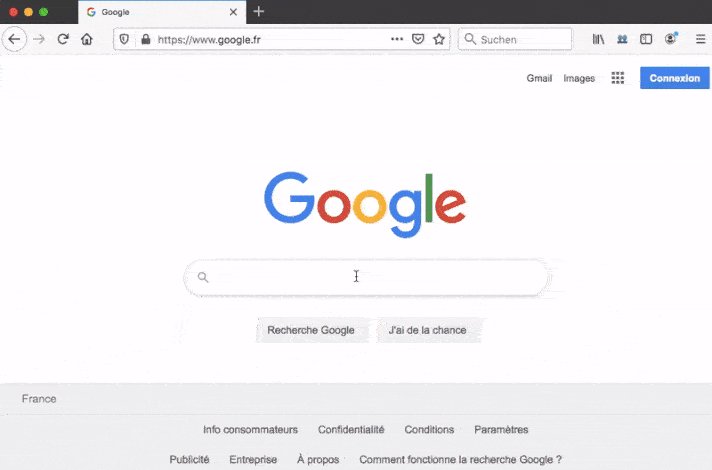 A recently published screenshot by analytics tool Marketplace Pulse  shows that in the USA the "Buy on Google" listings, which are based on Shopping Actions has been removed from Google Shopping and seemingly replaced by the new, free product listings. It is yet unclear if this is a short-term test or an indication of things to come with Shopping Actions.