The latest trend stateside to take over the old world? Why celebs and legacy brands are getting in on booze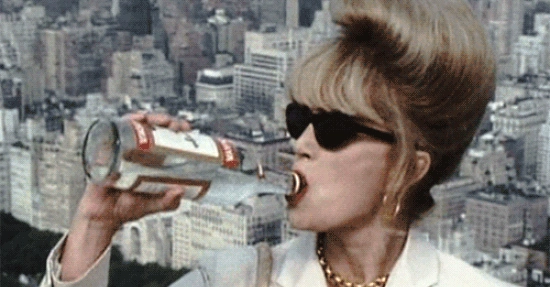 It's been a trend among celebs across the pond for years: a personal brand of booze. Thanks to the creator economy, the trend is now catching on in Germany. Today, we're taking a close look at the phenomenon, breaking down how it works and showing how the trend can apply to local market celebs by looking at a few examples from our home market of Germany.
From Jay-Z and George Clooney to Ryan Reynolds, celebrities of all stripes stateside have been launching their own brand of alcoholic beverages for several years now. A trailblazer in the segment is business mogul and hip-hop icon Jay-Z, having acquired a stake Armand de Brignac Brut Gold back in 2006. A logical move after "Big Hova" gave Brignac's characteristic gold bottle and spade logo a shoutout in his 2006 song "Show me what you got," after which there was a spike in the champagne's popularity.
In 2013, George Clooney founded the tequila brand Casamigo—the idea for which was born during a—get this—night of drinking tequila. Just four years later, Clooney and his business cohorts sold it to global spirits retailer Diageo for around $1 billion—and is the world's largest Mezcal brand. Diageo also drank up Ryan Reynolds' Aviation gin brand in the summer of 2020. Now, the latest star brand of sauce belongs to Dwayne "The Rock" Johnson and his tequila brand "Teremana."
Jägermeister lands exclusive distribution rights
Johnson, if you didn't know, is a former college athlete, WWF wrestler and superstar Hollywood actor. Just a few months after the pandemic hit, he launched Teremana—and brand success was something that everyone could smell cooking almost overnight. According to Market Realist, a provider of market data and analysis, Teremana sold approximately 400,000 cases (each containing nine bottles) in year one—more than doubling the success of Clooney's tequila brand ("only" 170,000 cases) the year the aforementioned exit took place.
Johnson's rapid tequila success causes the beverage industry to take note—Jägermeister to acquire a stake in the company in February 2022. A global powerhouse brand, the herbal liqueur maker acquires immediate exclusive distribution rights, which, at present, means North America; Europe may follow in the future. Teremana is now considered one of the fastest-growing beverage brands in the world, with nearly 670,000 cases sold in 2021 already, according to Fortune magazine. The company's current valuation is projected at around USD 3.5 billion.
Teremana Tuesday turns sips into clicks
For Johnson, the timing could not have been better to get in on alcohol. During the pandemic, demand for tequila increased by more than 50 percent in the U.S., as there was a sharp uptick in at-home alcohol consumption. And with the rise of the creator economy, influencers have evolved into more than just product-touting brand collaborators—they are now a part of the brand. Johnson, for example, uses his own social media channels to give amplify reach.
With more than 300 million followers worldwide, the bump Johnson's social gives the brand is by no means trivial. His Instagram account is the 5th most followed in the world. One regular driver of reach and awareness is a brand-new format taking place on Instagram and Facebook: Teremana Tuesday. A mind-boggling simple concept that attracts throngs of thirsty followers: Johnson drinks Teremana with his fans on camera, suggests recipes and entertains viewers. The videos still generate tens of millions of clicks..
Outsmarting regulations with music videos
Until now in Germany, high-reach influencers and beverage producers have primarily only collaborated via standard influencer deals. But the creator economy is nothing if not creative. There has been an influx of prominent entrepreneurs following the U.S. over in the US, founding their own beverage companies or acquiring a stake into existing ones instead of just simply promoting other people's drinks. There is, however, one major obstacle: alcohol is subject to special advertising restrictions in Germany and Europe. In addition to it being prohibited to target the ads to minors, there are sweeping guidelines by the German Advertising Council, which regulate the advertising of alcoholic beverages so that there is no incentive for misuse. And platforms like Instagram now only allow branded alcohol content under certain conditions.
Rappers Bonez MC and Raf Camora have a reputation of being pioneers and creative advertisers when it comes to finding regulatory loopholes. In 2019, for example, they launched their "Karneval Vodka" in a music video that was purely promotional. When the video dropped, 20,000 bottles were sold on day 1. To date, the song has generated over 58 million views. Twitch streamer Jens "Knossi" Knossalla has adopted a similar approach. For his booze brand ALGE, which come in gaudy-colored bottles, he dropped a song to promote a special Christmas edition and with the closing line he smoothly alludes to where thirsty fans can pick up a bottle of his Christmas mulled wine.
Whiskey, wine and eggnog
A whole host of additional German celebrities have joined the the ranks of alcohol entrepreneurs. Rapper Sido sells whiskey, wine and gin under the name "Kabumm." Actor Matthias Schweighöfer and German TV comic Joko Winterscheidt have a stake in a winery, and produced Three Friends wine together with the winery's owner. Presenter Michaela Schaffrath, better known as ex-pornographic actress Gina Wild, launched a line of alcohol with wine and egg nog.
Alcohol brands seem to be both a source of income for most celebrities and also a promotional tool for their own personal brands. Alec Völkel and Sascha Vollmer, members of rock band The Bosshoss, recently became beer brewers with their The Bosshoss Beer. "The beer is simply a nice story, journalists are happy about it and you simply have one more topic to talk about. That was actually the main idea behind it," Vollmer told T-Online.
The Rock is likely to see it similarly. He has already launched a new beverage brand after another passion project: ZOA Energy, a sugar-free energy drink for sports enthusiasts. And wouldn't you know it: it's said to already be the fastest-growing energy drink brand in the world.