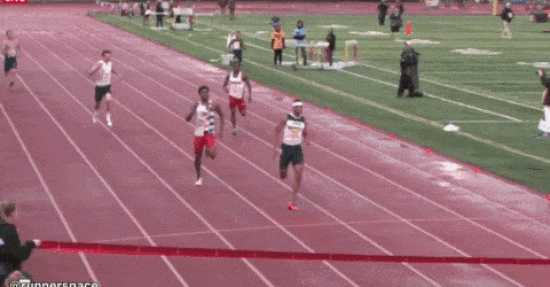 Year-end, best-of lists can be a useful exercise. They serve to take stock at the year that was, what trends and topics moved and captivated us, while occasionally providing us with a glimpse of what's to come. A lot of times they also give us a chance to lampoon ourselves for placing importance on ridiculously overhyped flashes in the pan (remember Clubhouse?). This year's Top-10 features articles and interviews with vegan and car influencers, cool kicks and hipster H20, 2022's Adweek podcast executive of the year, a Nobel Prize winner and more. 
It's always a bit of a surprise to actually find out what works. There are times where we have a pretty good idea of what's going to work before we publish, and then there are those you didn't really see coming. This year's list features the former (Maya Leinenbach from a Fitgreenmind was a slam dunk IMHO) and the latter (really guys? Dad shoes?). Just a quick thanks to everyone for supporting us in 2022. You make all of this at OMR work and for that, again, we thank you.  
Number 10: The Bored Ape Yacht Club
I was today year's old when I learned about the Gartner Hype Cycle. As the name implies, it is, if you will, a research-based attempt to quantify the cycles through which new technologies pass, before reaching their final place in the pecking order of things. While NFTs were at the "peak of inflated expectations" just this time last year, they now seem to be firmly stuck in the "trough of disillusionment." Leading the hype back in February was the "Bored Ape Yacht Club," and it still may be the most-valuable NFT collection out there—despite the plethora of crashes, scandals and frustration that has beset crypto. Back in February, we wanted to find out why, among the thousands of NFT projects out there, the BAYC was the top-dog in NFTs, and judging by the views, you wanted to find out too..
Number 9: The enigmatic Gercollector
Influencers tend to be, persé, personal brands, people who don't shy away from the limelight. As such you'd have no trouble recognizing them if you saw them walking down the street (or on a beach in Ibiza). Bucking that trend is the Gercollector, Germany's top car influencer. The only thing more prominent than his anonymity is his incredible private collection of cars. We spoke to him about Lambos, Porsches, McLarens and Audis, his trademark helmet and the strategies have helped the business take off.
Number 8: Yunus Social Business
Taking money and the power of business to end poverty and eliminate climate change sounds great. Too great in fact to be true. After speaking with Saskis Bruysten and Nobel Prize winner Mohammed Yunus in this episode of the OMR Podcast, I'm not so sure. As CEOs and co-founders of Yunus Social Business, Bruysten and Yunus are dedicated themselves to social business, where they harnessing the power of business and finance to bring about social change. No way, you say? It was the same for me, before I spoke to them. And while the problems Prof. Yunus and Saskia Bruysten, CEOs and co-founders of Yunus Social Business, hope to solve may seem impossible, the way they laid out the path to success in this episode of the OMR Podcast, impossible seems plausible.
Number 7: The Rebirth of New Balance
Ok boomer, dad shoes are cool. If they're New Balance, that is. It wasn't long ago that NB was solely for old fogies, people sans sense of fashion (definitely not talking about me, nope, no sirree bob) and in Germany, the N was synonymous with Nazis. Today, however, the Boston-based label has no such image issues. In fact, New Balance is among, if not the hottest sneaker brand on the planet with USD 7B in revenue in play for 2023. Back in June, we took a closer look at NB's comeback.
Number 6: Mirko Casper, CEO Mister Spex
Let's file this one under didn't-see-it-coming—perhaps all the more reason to get my eyes checked. Mister Spex is an omnichannel eyewear provider, of which Mirko Casper has been CEO for the better part of a decade. Since he's been in charge, Mirko has overseen a tenfold increase in revenue, up to EUR 194m, by pursuing an ambitious brand strategy and convincing eyewear consumers to turn to online outlets as well as offline offerings. When we caught up at the OMR Festival back in May, we spoke about prescription eyewear consumers and their pruchasing habits that made the industry ripe for disruption, the omnichannel shopping experience, local partnerships and AI that have made Mister Spex' success a sight to behold.

Number 5: The Smiley turns 50
Peace, recycling and heart. The list of symbols more widespread and more well known than the smiley is short—and it may even top that list. What's not very well-known, however, is the company behind the famed smirk, the "Smiley Company" from France. In fact, they built a pretty signifcant business atop that beaming grin, working with household brands like H&M, Champion, Eastpak and Fossil, among others. To mark the 50th anniversary of the smiley, we broke down the story of the smiley, how the current CEO hopes to transform the licensing company into a stand-alone brand and how the business gives its small team millions of reasons to smile.
Number 4: Max Rantz-McDonald and Ammar Kandil, Team Ukraine Love
It's February 24, 2022. A dark day for Europe and the world as Russia invades Ukraine. The images coming out of Ukraine are harrowing. For Max Rantz-McDonald and Yes, Theory's Ammar Kandil, they had to do something. Within a couple of days Max is on the ground in Poland and soon after so is Yes, Theory, mobilizing its community of 10 million to do whatever it can to help refugees of war. That's how Team Ukraine Love was born. Max and Ammar spoke about the incredibly genorosity that has made Team Ukraine Love a success, mobilizing millions into action aid and getting out of our comfort zone.

Number 3: Headspace, Morgan Selzer
Since becoming the CCO at mindfulness platform Headspace almost a year ago, Morgan Selzer hashelped expand the platform's content to curated music, sleepcasts and, recently, content focussed exclusively on women's health. There's also now guided meditation with Yoda, so no wonder widespread recognition her efforts have received, as she was named Podcast Executive of the Year by Adweek for 2022. Coming in at number 3 on our best-of list for 2022 is my conversation with Morgan. We spoke about brand partnerships, content strategy and her role in destigmatizing mental health.
Number 2: Liquid Death, aka hipster water
Look, not everyone likes to imbibe the booze. But apparently teetotallers are loathe to be seen as buzzkills, aka "that" person ruining the vibe because they don't (want to) drink alcohol. Tapping into that angst is Liquid Death, a US startup dealing H2O in cans that look like latest craft beer you've never heard of. Founded in 2019, the company is worth USD 700m and expects to reach USD 130m in revenue by 2022. Growth can primarily be attributed to atypical and polarizing marketing. We went all in on Liquid Death to break down the marketing recipe to its success, as well as the constant criticism following the brand.
Number 1: Fitgreenmind, Maya Leinenbach
As a teen, I was doing a lot of things, almost none of which I would eithe a) repeat or b) can look back on without cringing. I certainly was not in charge of a skyrocketing business, nor had I amassed a following norther of 1.5 million. Maya Leinenbach is not your typical teen. In the space of two years, she's transformed her passion for vegan food into a thriving love brand, Fitgreenmind. In this episode fo the OMR podcast, she talked about her content strategy, her inspiration and vision for Fitgreenmind, as well as the fine points of the business, all of which she does while juggling a full-time school schedule.