Celebrity promo not labeled as advertising: class action lawsuit against Bored Ape Yacht Club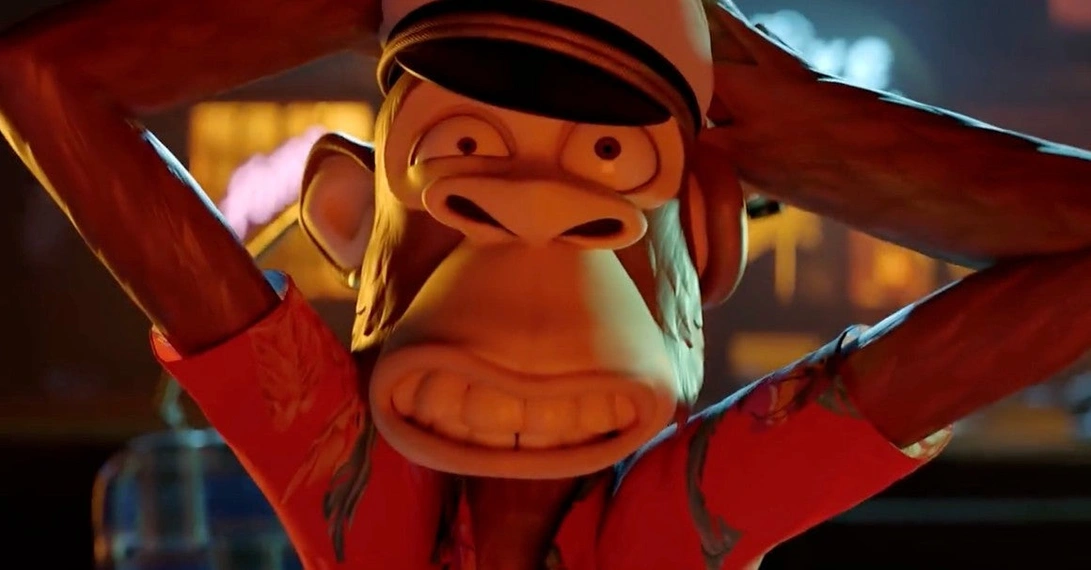 This Bored Ape is losing his hair over the BAYC (Image taken from a Bored Ape Yacht Club promotional video)
Celebrities such as Justin Bieber, Jimmy Fallon, Snoop Dogg, Madonna and Paris Hilton are alleged to have publicly promoted the NFT project Bored Ape Yacht Club in return for compensation—without marking it as a paid promotion. This would have misled private investors and violated U.S. law. These are at the core of a class action lawsuit filed with a California court by a US law firm on behalf of two private individuals. It paints a similar picture to an OMR investigation last year—but also singles out one person as the primary perpertrator.
"In truth, the Executive Defendants and Oseary used their connections to MoonPay and its service as a covert way to compensate the Promoter Defendants for their promotions of the BAYC NFTs without disclosing it to unsuspecting investors," (a detailed explanation of "Non Fungible Tokens" can be found here ), says a 95-page class action lawsuit published by the law firm Scott+Scott. But no one had played a bigger role than Guy Oseary, aka the "fifth monkey," alongside the four original initiators of the project.
The man in the middle: Madonna's manager
Guy Oseary is an influential entrepreneur in the U.S. entertainment industry and is the manager of Madonna, U2 and the Red Hot Chili Peppers, among others. In the past two years, Oseary has also signed many NFT projects, including Yuga Labs, the company behind the Bored Apes Yacht Club (BAYC), which he signed in October 2021. In March 2022, Oseary and his investment vehicle Sound Ventures (which he runs along with Hollywood star Ashton Kutcher) also took a minority financial stake in Yuga Labs in a funding round totaling USD 450m. OMR reported on the extensive celebrity network behind BAYC and the influence of Sound Ventures on the NFT world back in February 2022.
"We didn't really know why he was so interested in us — it was a little perplexing," Yuga Labs co-founder Wylie Aronow, a.k.a. "Gordon Goner," later admited to U.S. entertainment publication Variety. "But he's become integral to the process of basically everything that we do. Guy is wired for this like no one I've ever met." Plaintiffs suspect that the goal of Oseary's partnership with Yuga Labs from the beginning, was to use Oseary's celebrity network to promote BAYC. This was to increase the value of the NFT collection. "The executives at Yuga and Oseary together devised a plan to leverage their vast network of A-list musicians, athletes, and celebrity clients and associates to misleadingly promote and sell the Yuga Financial Products," the lawsuit states.
Post Malone and DJ Khaled and unmarked ads
In order to give the impression that the celebrities' enthusiasm for BAYC was authentic (and not based on a paid promotion), BAYC sought a way to pay the celebrities covertly. They found this in the crypto payment service Moonpay. In November 2021, not only did Oseary's Sound Ventures take a minority stake in the service, but (as Moonpay only announced in April 2022) a large number of celebrities did as well. Almost each and everyone of these celebrities would go on to purchase BAYC-NFTs and drum up awareness for the project (and are now facing charges): Paris Hilton, Justin Bieber, The Weeknd, Diplo, Gwyneth Paltrow (via Kinship Ventures) and Post Malone. Just weeks after this funding round closed, Moonpay announced the creation of a "Concierge Service" to help celebrities purchase NFTs. But according to the plaintiffs, this only served to provide BAYC NFTs (as compensation) to celebrities so that they would promote BAYC in return. U.S. celebrity jeweler Ben Baller reportedly once stated in a Twitter space that he too had received such an offer, but had declined it.
In several cases, it can be shown that the celebrities received their NFTs directly from Moonpay. In at least two cases, the plaintiffs have uncovered payments documented on the Ethereum blockchain that suggest that the respective celebrities were additionally compensated with the cryptocurrency Ether for their BAYC advertising. For example, U.S. rapper Post Malone reportedly received $1.4 million worth of Ether for purchasing a BAYC NFT via Moonpay in the music video for his song "One Right Now." DJ Khaled allegedly received USD 220,000 worth of Ether for advertising on his Instagram story. In both cases, the advertising was not marked as such.
Moonpay scrubs a blog text
After the post-Malone song came out, a Moonpay employee posted the following to the company blog, "As we strive for mass adoption, we understand that big splashes can go a long way in providing visibility for those outside the crypto space." As OMR has noted, Moonpay apparently initially deleted this passage from the text; the entire article has since been taken offline. However, an archived version is still available on Archive.org.
Moonpay founder and CEO Ivan Soto-Wright is among the defendants, as are Chris Lyons of Yuga Labs investor Andreessen Horowitz, tech investor Alexis Ohanian and his wife Serena Williams, and two Adidas companies. For its part, Adidas unveiled its own NFT project in April 2022, for which it partnered with BAYC. BAYC operator Yuga Labs has already denied the allegations made in the lawsuit in U.S. media (for example, "Billboard" and "Hollywood Reporter"): In our view, these claims are opportunistic and parasitic," said a Yuga Labs spokesperson in a statement. "We strongly believe that they are without merit, and look forward to proving as much."
All BAYC NFT owners entitled to compensation?
The plaintiffs are Adam Titcher, apparently the founder of an NFT project himself, and Adonis Real, about whom hardly any information can be found on the web. Both were misled by the celebrity promo to buy BAYC NFTs, which are now trading for only a fraction of their former value, according to the complaint. The plaintiffs are seeking a "class action lawsuit." That would mean that, if successful, anyone who owns or has owned an NFT from the Bored Ape Yacht Club (or one of its related projects) or coins of the BAYC currency Apecoins could be entitled to compensation. On a landing page from the law firm leading the case, Scott+Scott, there is a call for potentially affected parties to contact them by February 7, 2023. However, the suit has yet to have been accepted.
Scott+Scott had previously wanted to sue super-influencer Kim Kardashian and professional boxer Floyd Mayweather for their unlabeled advertising for the cryptocurrency Ethereum Max. However, this lawsuit was reportedly dismissed by the judge in charge a few days ago, as Coindesk reported. Allegedly, the statement of claim would not have presented enough evidence according to the judge. However, the law firm indicated to Coindesk that it intends to file a revised statement of claim.
The SEC neither confirms, nor denies
The U.S. Securities and Exchanges Commission (SEC) had ordered Kim Kardashian to pay a USD 1.26m fine over the same case a few weeks earlier. According to an October report from Bloomberg, the SEC is also said to have targeted Yuga Labs. The authority did not want to confirm this officially—but did not deny it either.