This Red Bull boss became famous thanks to Netflix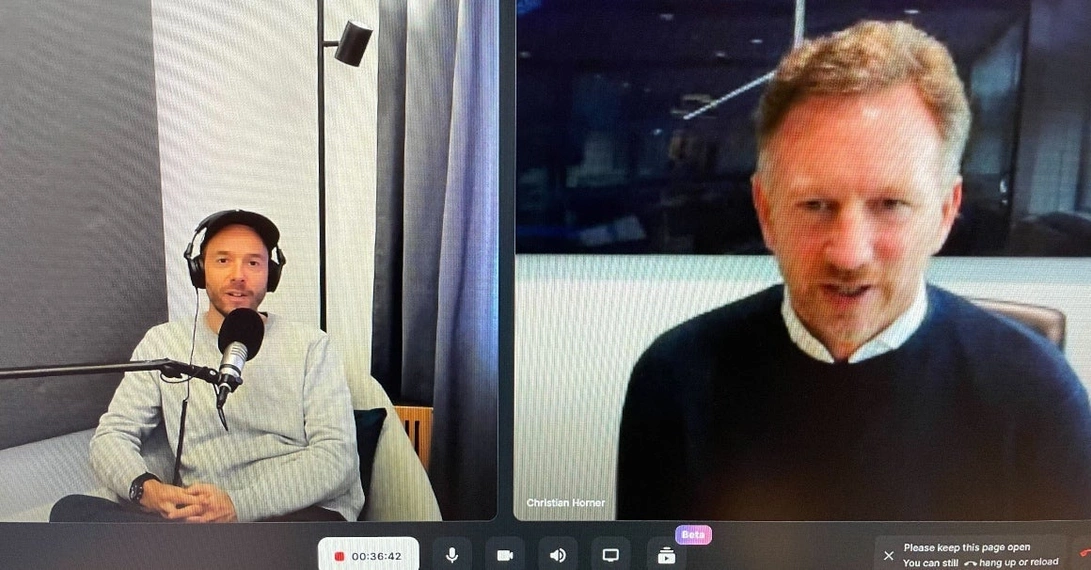 Christian Horner runs one of the top racing teams in all of Formula 1: Red Bull Racing. In the OMR Podcast, he speaks with Philipp Westermeyer about this past season, one of the most exciting in recent memory. He explains what impact "Drive to Survive" has had on Formula 1 in general, and on him and Red Bull specifically, what Formula 1 can learn from other sports and how he ended up in a race against the mother of Max Verstappen, his champion pilot.
Red Bull racing was founded in 2005. At the helm, Christian Horner. "It's fascinating how the business has evolved compared with what Red Bull purchased from Jaguar in late 2004," says Horner. Back then, a team like Jaguar was worth about GBP 15m to 16m. Now, the biggest Formula 1 teams are worth over a billion euros each.
Horner is Team Principal of Red Bull Racing. At 48, he is twice the age of Red Bull's current number 1 and defending champion Max Verstappen. As far as Team Principals go, however, he is one of the youngest. An ex-racer himself, Horner once competed alongside ex-F1 pilots Juan Pablo Montoya and Nick Heidfeld in other competitions, but only ever managed to be an F1 test pilot. And now Team Principal. "The higher you get, the harder it gets. I was ok, but I was average. I simply was not good enough to be a good enough F1 pilot," admits Horner in the OMR Podcast with Philipp Westermeyer. And yet, today, Horner has over 1.6 million subscribers on Instagram. "Sometimes fans even come up to me now and request a selfie."
Netflix ushers in a new F1 boom
Horner's fame has little to do with the excellent job he's done with Red Bull or the 1200 people working for him or the EUR 500m he is responsible for. His fame is primarily a result of "Drive to Survive," the Netflix series on Formula 1, which premiered in 2019—season 4 just dropped earlier this month. Initially, Horner says, it was only supposed to be a series about Red Bull. "A camera and production crew was going to follow us around in the pit for a year. But then Netflix lobbied to show more than one team. They have given behind-the-scenes access so that you can get to know the pilots and the teams," Horner says. He also says that the series has been instrumental in making Formula 1 attractive for a younger audience and in acquiring new F1 fans. That is something that even Mercedes and Ferrari now seem to get. After declining to participate in season 1, the two iconic teams saw the success the show had and decided to partake after all, says Horner.
In the OMR Podcast, Horner discusses his favorites tracks, the differences in philosophy between Mercedes and Red Bull, and how Formula 1 can also have a positive impact on climate change despite the gas-guzzling and jet-setting nature of the sport.
The OMR Podcast with Christian Horner at a glance
From a cart racer to Team Principal

Racing Max Verstappen's mother

Why F1 is booming

What made 2021 a stand-out campaign

The most-coveted ad real estate in Formula 1

How to recognize a talented pilot

How Horner became a star off the track thanks to Netflix

The role and legacy of Bernie Ecclestone

Which countries are candidates for additional races

What Formula 1 can learn from other professional sports

A life on the road