Transforming from hot dog to big dog takes Hustle: CEO and founder Sam Parr's story behind the world's biggest newsletter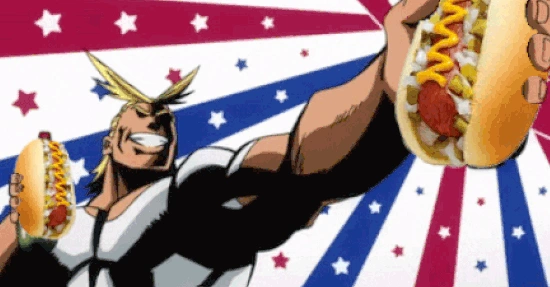 Over the course of his career as an entrepreneur, Sam Parr has tried his hand at just about everything: from slinging used shoes on Ebay and Craigslist and running successful YouTube channels featuring street fights to being the proprietor of a pretty successful hotdog stand. But it's been his current project that's helped him truly make a name for himself. Over 1.5 million people around the world have subscribed to daily newsletter "The Hustle." The burgeoning media brand is also involved in events, a podcast and paid content products. How he hopes to turnover USD 100 million a year by 2025 will be the topic of his keynote at OMR20 in May. Today, however, we're telling the founder story behind the brand.
Hustle CEO and co-founder Sam Parr has made no secret of his concrete goals with Hustle Media Con, as he tweeted to his 8000 Twitter followers a few days ago.

Quite the ambitious goal given that the digital media landscape is full of companies who are going through layoffs or consolidation. It's in the realm of possibilities for Sam Parr to pull it off. His tweet indicates that The Hustle is already turning over USD 1m a month. In The Hustle's own podcast "My first Million," which launched last year, Parr spoke to host Shaan Puri about KPIs and put the monthly revenue at USD 2m back in July 2019. He says that the company is very profitable and has large profit margins.
Prominent investors and fans
No matter what the exact monthly revenue is (USD 1.5m, 2m or 2.5m a month), The Hustle's growth remains impressive. Over 1.5 million have subscribed to the daily newsletter, in which the day's most important news—slogan: "All the business and tech news you need to know"—are distilled, restructured and commented. The Hustle has also stood out through its unique voice that ranges between Buzzfeed, Vice and the New York Times. "Bold, irreverent, and authentic voice," as it says on the About page.
What's also impressive with The Hustle is that there is a host of smart founders and entrepreneurs who believe in the brand. The company never resorted to venture capital in the traditional sense of the word, but did generate roughly USD 1m from angels like podcast legend Tim Ferriss, Bleacher Report co-founder David Nemetz, media entrepreneur John Battelle (Wired, Recount Media) and early Uber investor Scott Belsky. When the newsletter hit 200K subscribers, Parr decided to let anyone invest. "I thought we'd get close to 150K dollars in 90 days; we ended up with USD 350K in just under 48 hours. Looking back, logistically speaking, we didn't need any of that money. Tim Ferris, who gave me money, is now my friend and I can text him for advice. That is a cool trade-off."

Southern Sam's, Weiner's as Big as a Baby's Arm
It was never Parr's explicit goal to be in media, rather to be an entrepreneur. "My mom and dad are entrepreneurs. So, I thought that's just what you do to make a living," he says. So he tried his hand at a wide range of things at an early age. In his younger days, he was a track and field athlete, so he sold his old track clothes and shoes on Ebay and Craigslist. Sometime later, he began uploading "streetfight videos" to YouTube. He got the idea when he noticed how the autofill function on YouTube worked. "When I typed in "streetfight," for example, it would autofill to 'black guy beats up white guy.' And I was kind of scammy so I would create these videos with clickbaity titles and the thumbnail would be the only image that existed; it was a video of the thumbnail. And I made money by charging bands to have their music in the background."
The strangest chapter in his career, however, had to be as the proprietor of Southern Sam's, a hotdog cart Parr ran from 2010 to 2012.
"A hot dog is a commodity. They are pretty much all the same. So, I asked myself how do I stand out," he told Puri. The answer? This gem of a title—"Southern Sam's, Weiner's as Big as a Baby's Arm." The idea was that whenever a parent showed up, put mustard on their child's arm and took a picture of it "they'd get a free dog. That was the shtick." It eventually worked and helped generate 1K in revenue on good days and a profit margin of 50% (You can get all the details in this Twitter thread—highly recommended!).
From hot dogs to big dog
After a few more unusual jobs—an online shop for moonshine and brick-and-mortar jeans shop for TV producer Mike Wolfe's (producer of the hit US TV show American Pickers)–Parr applied for a job at Airbnb in San Francisco. But it wasn't a position at Airbnb, which had about 250 employees at the time, that convinced him to leave Nashville for the west coast, but rather John Havel, who he met at John's Airbnb.
Together, they founded Bunk in July 2012, a roommate matching app, that they sold off 10 months later for a small amount. "And then I started my current company," says Parr in "My first Million." When asked what would have turned out differently if he hadn't moved to San Fran, "nothing," he says. "Nothing would have happened. I would still be selling hot dogs."
The birth of The Hustle
By chance, Parr met entrepreneurs Erik Bahn and Elizabeth Yin in San Francisco, who had the name "HustleCon" and an email list of 300 subscribers. "After I asked him for advice on my next move, he said he had an email list and if I wanted to do something with it?," Parr recalled. My blissful ignorance helped me sell 400 tickets in just 7 weeks and generate over $60,000 in revenue. The Hustle came in mid-2015, initially with random blog articles about experiences taking LSD and an experiment, where he lived off of soylent for a month.
Even if Parr says this kind of content really generated solid traffic, he knew that it had little to offer in terms of a long-term business model. Since relaunching in April of 2016, The Hustle has focussed on the business content with which the company is synonymous today and also began focussing exclusively on the newsletter as a growth channel. "I felt from the beginning that building up an audience on the back of Facebook was like building a business in a rented apartment where the landlord raises the price every quarter. I knew from day one that that would be a horrible idea. I've always wanted to be independent." Sometime in 2019, Parr knew that the strategy could pay off as he saw a path to reaching his goal of USD 100m in annual revenue. To meet this goal, The Hustle launched trends.co, a new paid content model, in the summer of 2019 that provides analysis and trends from various industries.
If you've made it this far, you'd seem to find Sam Parr's story and the growth that The Hustle has achieved as fascinating as we do. We've got some good news for you then: He will be speaking on stage at the OMR Festival on May 12 & 13 in Hamburg, Germany! More good news: All you need to see him is an Expo Ticket—for only 40 bucks you can get your The Hustle on. You can find more information on our confirmed speaker lineup, including Scott Galloway, Kara Swisher and Ronnie Fieg right here!