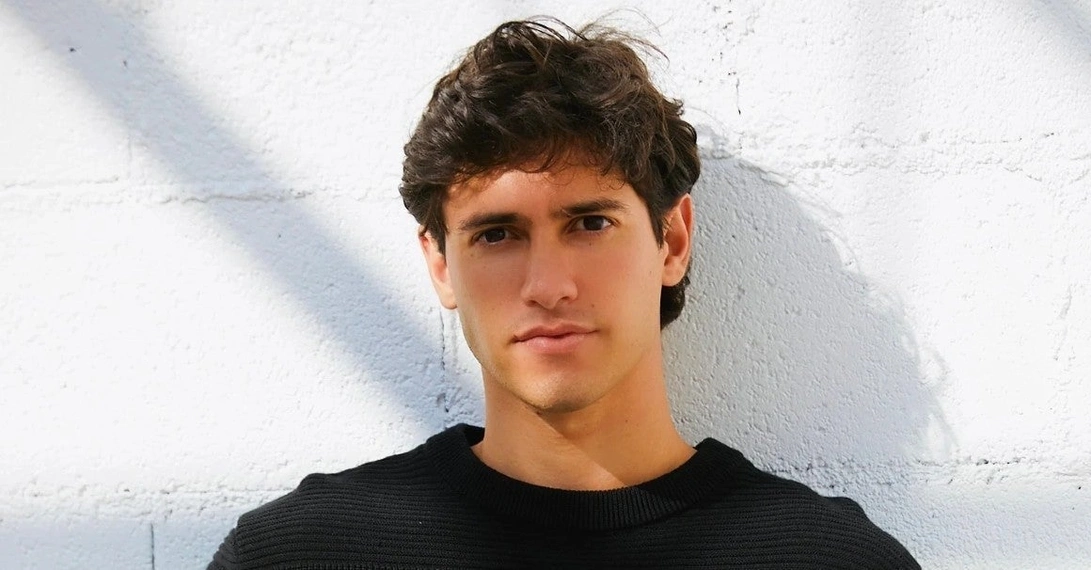 Among the most pressing problems for zoomers nowadays, include crushing student loan debt, rampant climate change aaaaaaand finding something to watch on Netflix. Christian Dwarica found a way to solve the latter and has built up a social media business within two years that not only reaches millions, but it's profitable and it's an official partner of some of the biggest players in the streaming game, including Disney+, Hulu, Starz! and Mubi. OMR spoke to Dwarica about his business model, his strategy for generating viral content and community building offline.
Anyone who's been a subscriber to a streaming service long enough knows the struggle: scrolling for ages through thumbnails of films and series that you've either already seen or aren't just worth the risk. And yet the question persists: what am I going to watch tonight? Dwarica, too, is fully aware of this scourge that has ruined millions of movie nights around the world. But he has also found a solution.
No one wants to watch shit films
After countless hours of doomscrolling what the biggest streaming services had on-demand, Dwarica launched @thefilmzone as a 22-year-old advertising student at the University of Texas in 2019. His initial plan was to create a public watchlist for fellow film buffs and begins by recommending his favorite films.
Granted, there was nothing novel in the concept, but Dwarica says that the platforms and accounts that did exist at the time did not present their content in an attractive or engaging way for him, younger millennials or zoomers. "I wanted to make it as easy as possible for people to pick something to watch," Dwarica told OMR. "You only have 1 or 2 hours of entertainment a night and no one wants to spent it watching a bad movie.
At first, the account primarily reaches a niche audience: "My followers were only those who loved movies as much as I did," he said. Content at the beginning is kept simple, consisting of quotes, e.g. from director Christopher Nolan, tidbits on what actors made for famous roles like Joaquin Phoenix in "Joker" or behind-the-scenes videos. As far as the content he makes, he says he learned from Youtube, has an Adobe subscription and posts to his feed twice a day.
Shareable content is the key
With his bachelor's degree in hand, Dwarica builds up his followership to his Streaming Guide Account to a respectable 400k by December 2019. And if Dwarica hadn't studied advertising, he probably would not have begun exploring ways of optimizing the way he addresses his community and scaling his business. According to Dwarica, there are two ways of increasing reach on Instagram: either followers share your content and recommend it to other users, or you make it to the Explore page, where posts with high engagement rates are featured from accounts that a given user doesn't follow.
Dwarica selects the first option. "I started concentrating on producing shareable content." Every time before he posts, which is now three times per day, he analyzes it to make sure it is something his friends would share, if the post is compelling enough to generate a like or other types of engagement— the key to getting preferential treatment form the algorithm.
1.2 million organically grown followers
Dwarica says that he dedicates several hours a day to post selection and preparation, which two hired freelancers help him with. One of the biggest traffic generators is the unknown facts, into which Dwarica and his team pour hours of research. His posts are commonly clicked over 10 million times. EACH. And it's all organic engagement, too. "At the very beginning, I spent USD 200 to promote a post, but I didn't notice any effect," he says.
With that one minor exception, he has grown his subscriber base organically. During the pandemic alone, he gained 100,000 followers every month for four months straight. Today, that number is 1.2 million, with posts generating up to 170k shares and 400k likes. "One time Billie Eilish liked a post and that generated tens of thousands of comments," he says.
What about the brand partners?
As The Film Zone is growing, Dwarica applies to Netflix and Google for an open social media manager, but never got an interview. But once he cracked the million-follower mark, he goes on the offensive and begins researching who the social media execs at the largest streaming platforms are and sends them a DM on Linkedin, offering them a deal instead of asking for a job. "Starz" was the first to respond—and accept. "I pitched my idea in front of five people in an online meeting and after I showed them my analytics and who my audience was, they agreed to the partnership."
The Starz deal in early 2021 got the proverbial ball rolling and now, halfway through the year, he has deals with Disney+, Hulu and several other major streaming platforms, and also partnered with Apple TV. The deals he offers consist of various content bundles, from Feed posts to Story posts and Story highlights. "I primarily provide brand awareness, by making sure that millions of people are reminded of the fact that Hulu, for example, has fantastic exclusive content on offer," he says. "And we're on track to crack 6 figures in revenue for the year."
The Zone is growing
Last year, Dwarica put on an Instagram film festival, where as yet unknown independent filmmakers and their work were featured, and USD 10,000 in prizes was given away. "This year I want to expand it and in addition to cash prizes, I'm giving away a private meeting with a film agency in Los Angeles."
Dwarica is also well aware of the streaming effect, i.e. the impact hugely popular series and films can have on certain products. For example, when "The Queen's Gambit" was at its peak, it was impossible to get your hands on chess sets across Europe, as reported on in our German blog). While Dwarica says he wants to offer merch at some point, maybe make a podcast or an IGTV series and has partnered up with Yves Saint Laurent in the past, his focus is on his partnerships. "Merchandise is not a priority for me at the moment. It's all about cultivating long-term partnerships.