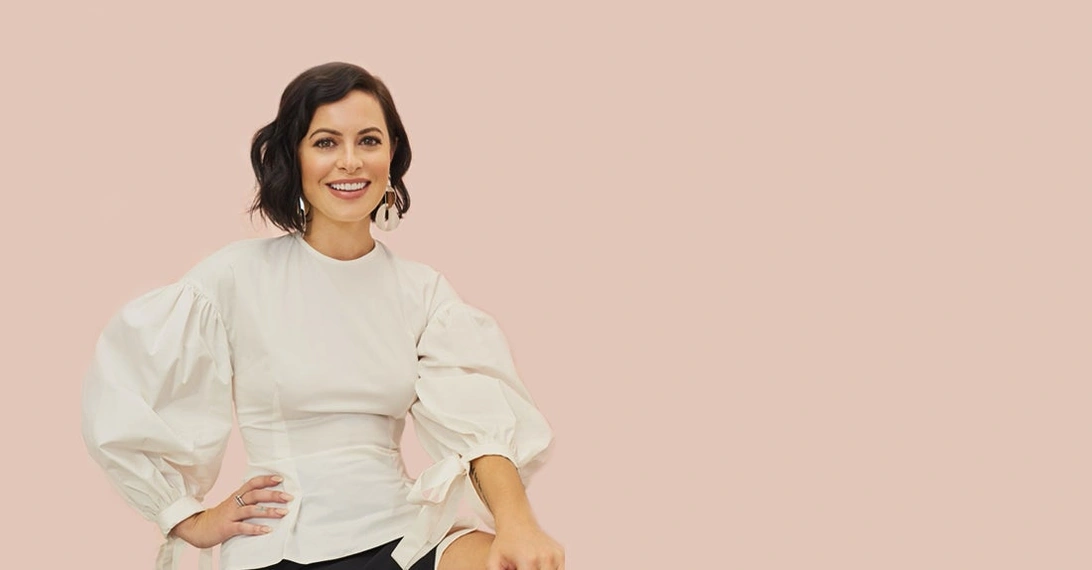 Sophia Amoruso OMR18 Hamburg
At 22, Sophia Amoruso was selling secondhand clothing on eBay. Just a few years later, her online shop Nasty Gal posted revenue upward of USD 300 million and she cracked the Forbes list of richest women in the USA. Despite leaving Nasty Gal, Sophia continues to be a personal brand tour du force. In 2017, Netflix turned her memoir #GIRLBOSS into a hit series. Her newest venture, Girlboss, launched in 2017 and is a platform that helps women define success on their own terms, and offers them the tools they need to achieve, advance, and own their power. But what is the now 33 year old's secret to success? Today, we're taking a closer look at her success story—and announcing her as the next big speaker at OMR Festival 2018 in Hamburg!

An 8 USD Chanel jacket in San Francisco—that's where the legend of Nasty Gal begins. It was a local thrift store where Sophia Amoruso made the purchase in 2006, but it was on eBay where she resold it for more than USD 1000 and that's when the proverbial lights went on.
And she kept searching thrift stores and other places like for inexpensive clothes and reselling them at profit.
One reason that Sophia's clothing business on eBay boomed is that she recognized early on the potential in social media marketing. Even before Facebook's big breakthrough, she had built up a significant community on Myspace, to whom she promoted her shop.
She worked to expand her reach by instantly sending friend requests to those who were fans of Nylon magazine.
But Sophia wasn't simply satisfied addressing her audience directly through her marketing. She realized how important an optimized product page is for locating and boosting the appeal of her clothing, and therefore posted professionally looking images from other merchants—essentially boosting her eBay SEO and thus optimizing her rankings.
So long, eBay—it's time to get Nasty
Beginning in 2008, Sophia ceased selling her clothes on eBbay and launched nastygalvintage.com, her own online shop. The decision, coupled with her good eye for trends and expertise in brand building, lead to an explosion in revenue. In 2015, Forbes projected revenues upward of USD 300 million. Amoruso's net worth grew to USD 280 million, thus landing her on Forbes' list of richest women in the US—ahead of superstars like Beyoncé and Taylor Swift.
Despite Nasty Gal's success and the hype surrounding Sophia, the business was facing some hurdles. In 2015, Amoruso resigned as CEO of Nasty Gal after several rounds of layoffs took place, despite having raised USD 65 million in funding in the years before. In late 2016, the company filed for Chapter 11; and in early 2017, UK online fashion retailer Boohoo acquired Nasty Gal for USD 20 million.
Biography, Netflix and the rise of the Girlboss brand
Sophia likes to think of her experience at Nasty Gal as her PhD in entrepreneurship. While Nasty Gal had its share of public struggles, her personal brand not only emerged unscathed, but continued to thrive. In 2014, she published her memoir #GIRLBOSS, which not only became a New York Times bestseller, but was also turned into a Netflix series in 2017. Although it was cancelled after just one season, the show further vaulted her personal brand into the realm of megastar.
With almost 100,000 followers on Twitter and more than 600,000 followers on Instagram, Sophia has a sizeable audience for her next venture: Girlboss. Amoruso launched the media company in 2017 with the goal of creating a platform to help women redefine success on their own terms. The company provides a wide range of tools for women to achieve, advance and own their power, from an editorial website (Girlboss.com), two podcasts (Girlboss Radio and Self-Service), Girlboss Rallies and The Girlboss Foundation that offers biannual grants to female creatives pursuing entrepreneurial endeavors. Last year, she raised USD 3.1 million in capital from Lightspeed Venture Partners, along with Gary Vaynerchuk, Troy Carter's Atom Factory, Slow Ventures, BAM Ventures and Human Ventures.
It's new territory for Amoruso, as media is certainly different from a retail business. For the first time, she's not dealing with any physical wares or inventory. This is also the first time she has started a business intentionally, keeping in mind the knowledge gained from launching Nasty Gal, as well as the purpose of creating a meaningful brand.
This March 23, Sophia Amoruso will be in Hamburg at the OMR Festival to take the Conference stage and tell her unique story. How was Nasty Gal able to grow so quickly? How does one become a personal brand and what are the plusses and minuses involved? And just what are her concrete plans for her new company "Girlboss Media?" If you want to hear those answers straight from the source, then right this way.
Sophia, of course, is not the only top speaker you can see this March at OMR18. She'll be joined by fitness superstar and businesswoman extraordinaire Kayla Itsines, Metallica drummer Lars Ulrich, marketing professor Scott Galloway, number genius/fortuneteller Nate Silver and many more. Here you can find the current lineup, which will continue to grow in the coming days and weeks leading up to OMR18 in Hamburg!