WeChat, Alibaba, Tik Tok, JD and 830 million potential clients: OMR19 goes China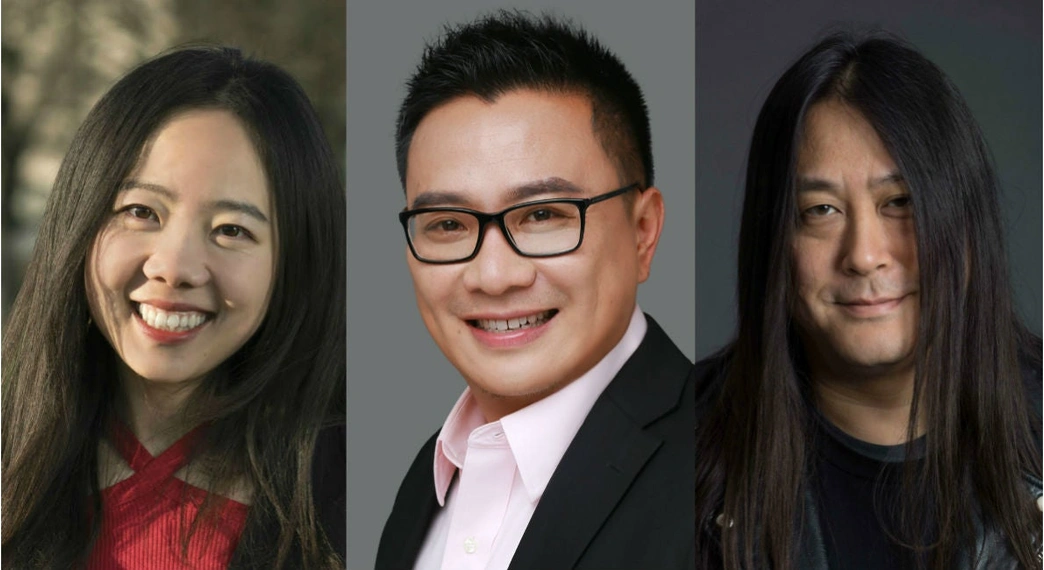 Wenjing Liu Genuine German GmbH, Bowen Zhou JD.com, Kaiser Kuo Sinica Podcast, SupChina
830 million people log onto the internet every single day in China—almost all of them do so on mobile. China has the world's largest eCommerce market, the highest digital marketing spend, the most influencers, the most-used short video apps and mobile payment tools—and Chinese users love European brands and products. It's therefore never been as important as now to get up to speed on digital China. That's why we're focussing on China at OMR19 with fresh knowledge and insights that seek to shed light on this complex market. We're flying in top execs from Chinese companies and have experts on board on WeChat, Alibaba, JD, Tik Tok and Little Red Boo, are putting a Chinese scientist on stage to analyze and discuss China's ambitious digitalization plans, and also have the boss at Alibaba Germany and the VP at JD.com, China's second largest eCommerce company appearing at the Festival.

Still don't have a ticket to OMR19? Then right this way, please! All-Inclusive tickets await.
Young, constantly online on mobile and are interested in improving their quality of life with their rapidly increasing income: Chinese users love and love shopping for European brands online. They stand for quality and are an important status symbol. If you are thinking about opening up an online shop to sell your goods in China, looking to market your products in China, searching for programmatic inventory for China or just simply want to finally understand how the Chinese super app WeChat really works, then the China Cluster at OMR19 is just what you are looking for!

Here's a look at all the program highlights in the China cluster at OMR19. Bookmark the OMR19 China overview page and mark your favorites!
Go East – The Alibaba Ecosystem as Gateway to China for European brands
Expo Deep Dive Stage, May 7, 1:35 PM – 1:55 PM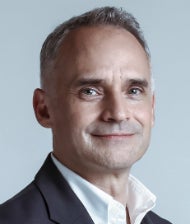 Chinese consumers are different from their German counterpart. They are younger, "mobile only", more demanding when it comes to speed and quality of service – and, having more and more disposable income available, they want to upgrade their quality of life. Alibaba Group's B2C e-commerce platforms Tmall and Tmall Global can help European brands cater to the fast-growing Chinese market – by leveraging innovative technologies and what Alibaba calls "New Retail."


How to use WeChat as a marketing and payment tool for Chinese customers
Expo Deep Dive Stage, May 7, 2:50 PM – 3:10 PM 
Enrico Plateo, Manager Europe, Tencent International Business Group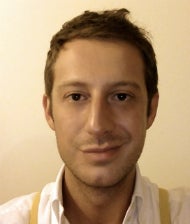 China has become a cashless country with no distinction between online and offline tools — and that impacts people's everyday lives in China and while traveling abroad. At the center of this unique digital ecosystem sit Tencent and its super app WeChat. It is a perfect tool for brand owners and retailers to reach Chinese consumers shopping for European quality brands and products as well as the Chinese middle class and affluent individual travellers coming to Europe.
How to Win in China with Alibaba, JD & Social Media: Mistakes, Cases & Learnings
Masterclass Track D, Halls B2-B4, May 8, 12:30 PM – 2:00 PM 
Genuine German GmbH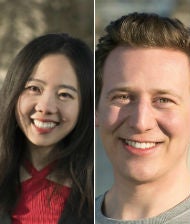 Build and control your brand, increase awareness and sales in the most competitive market via China's dominant eCommerce platforms and relevant social media channels. Start to compete on Alibaba's Tmall and JD with supporting activities on Wechat, Xiaohongshu (Little Red Book), Douyin (Tik Tok) and others. This Masterclass will show best practices and your biggest mistakes to avoid in both eCommerce and social media to boost your China performance.
Take me to the Masterclass, which you can apply to attend through April 30.


The Trade Desk goes China: How to reach 800 million online users
Premium-Aussteller, Hall B5, Stand PB04 
Masterclass Track N, Hall B2-B4, May 7, 12:45 PM – 2:15 PM 
Keynote Conference Stage, Hall B7, May 8, 5:10 PM – 5:35 PM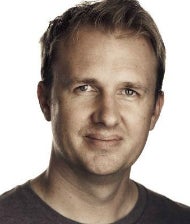 The Trade Desk is an exception to the rule: Jeff Green and his team have been one of the very few adtech companies not only to achieve significant growth, but also to excite investors. In his Conference keynote, Jeff will talk about what sets The Trade Desk apart from the rest, the strategies and offers that enable his company to compete against the major platforms and what his outlook for the future is. At OMR19, The Trade Desk will also be hosting a Masterclass: 20% of the world's internet users reside in China – that's a huge opportunity. But the complexity also offers new challenges, and success requires a partner to help navigate this new landscape. 92% of global marketers see China as a huge growth opportunity for their business, but also see the complexity of the Chinese market as a challenge. In this masterclass, you can learn about the unparalleled opportunities for brands in China and how to overcome challenges and create opportunity – whether you're a brand or an advertiser. Check out the Masterclass here, which you can apply to attend through April 30.


The Greater China Marketing and eCommerce Picture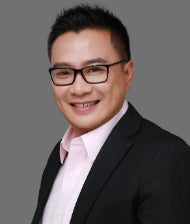 Expo Big Picture Stage, May 8, 4:35 PM – 5:05 PM 
Bowen Zhou, Vice President JD.com 

JD.com is one of the largest merchants on the planet and a massive success story from China. Zhou will shed light on the Chinese market, discuss what JD.com currently has in the works and provide his takes on the future of digital commerce and which trends in Europe are most impactful.


Explaining China's Digital Ecosystem
Expo Big Picture Stage, 8. Mai, 16:45 – 17:05 
Kaiser Kuo, Sinica Podcast, SupChina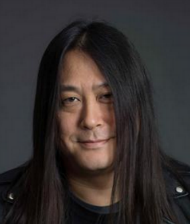 What can we learn from China's isolated digital ecosystem? American Kaiser Kuo is one of the most well-known experts on China, experiencing and shaping the unprecedented growth of Digital China first hand. He is the founder of one of the most important China podcasts, Sinica Podcast, and lived for 20 years in Beijing, where, among other things, he was Director of International Communications at Baidu. He also co-founded China's first-ever heavy metal band, Tang Dynasty.
China's Digital Rise: Challenges for Europe? The Digital China Panel
Expo Big Picture Stage, May 8, 5:20 PM – 6:00 PM 
Kristin Shi-Kupfer, China Digital Policy Expert, Merics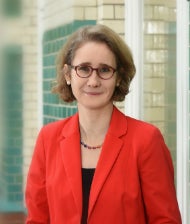 China's ambitious digital strategy covers its entire economy and society. It envisions rapid technological advances to generate fresh economic growth, foster effective governance and control, and project global power. How should Europe deal with this challenge? Kristin Shi-Kupfer is one of the most well-known German experts on China's digital policy. At the China Think Tank MERICS in Berlin, she heads research on politics, society and the media. At the OMR Festival, she presents her latest study on China's digital rise.