What Tony Fadell, inventor of the iPod and Nest founder, has to say about climate change and Spotify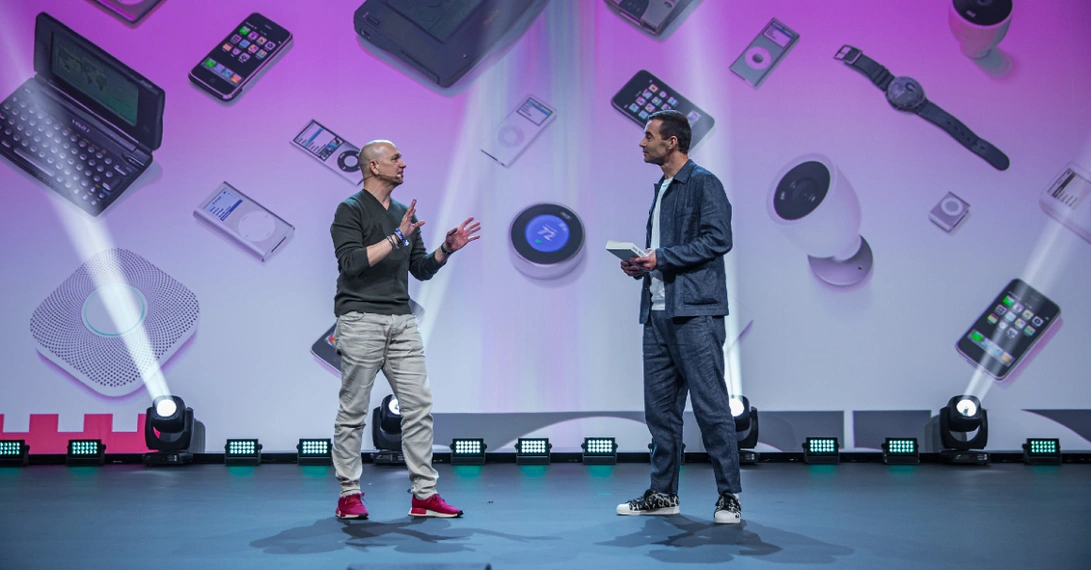 Our guest today in the OMR Podcast was not only instrumental in revolutionizing the music industry by inventing the iPod, but also helped lay the groundwork for the iPhone and founded—and sold—Nest (to Google). Simply put, Tony Fadell's decades-long career has been characterized by superlatives. In the OMR Podcast, guest host Florian Heinemann spoke to Tony about his past and current projects, as well as the role tech can play in protecting the environment.

"It turned out that they were building the iPhone—but just 15 years too early," Tony Fadell tells Florian Heinemann. Founder of Project A and guest host caught up with the living legend during last week's OMR Festival, after taking the stage at the inaugural Future New Mobility Summit (Couldn't make it or what to relive it? Click here for the livestreams).
Who wanted to build the iPhone 15 years too soon? The company was called General Magic and was a spin-off of the team that was previously active at Apple and developed the Macintosh. For Fadell, it was the first port of call in Silicon Valley. "I was the youngest person there doing whatever I could to go and work with my heroes. It was an incredible experience and also a spectacular failure," he says, while recommending the documentary about "General Magic, which contains "many lessons to be learned for everyone."
One product revolutionizes the music industry
After his time at General Magic and a brief sojourn at Philips, Tony Fadell founded his first venture, Fuse Systems, in 1999. The mission? To be the "Dell of consumer electronics. That died because of the Internet crunch in 2000." The dot-com bubble burst around the year 2000 and the endeavor soon after closed up shop. A little while later, in 2001, he takes on a job as a consultant at Apple, where he made tech and music history with his concept for the MP3 player. 
"I pitched the concept to Steve (Jobs) and he said "Ok." Fadell headed up the team for 18 iPod generations and was also instrumental in writing another piece of tech history. As a member of the iPhone team, he's credited with being a co-inventor of the smartphone and was responsible for the hardware, firmware and accessories for the first three generations of the iPhone. The reason for the massive success of the iPod boiled down to several factors in Fadell's eyes. First, the majority of MP3 players at the time came from South Korea and had, on balance, a "terrible UX." Either they didn't hold a lot of songs, had a ton of songs, but a horrible interface, big and heavy and none of them had good battery life," says Fadell. "They were interesting things, but they weren't really useful." And then there was iTunes, Apple's music backbone. "iPod could have never existed without iTunes. They came together as a package," Fadell told Heinemann.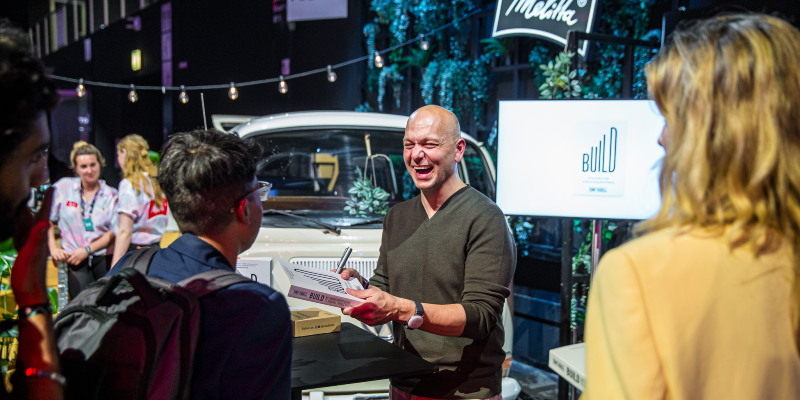 When asked if, in retrospect, it was a major mistake by Apple not to pivot away from downloads to streams much earlier than they did, Fadell says that there was a specific phase where exactly that matter was discussed ad nauseam. "That question is two-fold: one, what does the consumer want and what will the music labels allow. They first allowed downloading because it was very similar to purchasing music." It wasn't until later that other platforms, especially Spotify, were able to explode because labels suddenly began awarding streaming labels to counteract the might of Apple as a download platform. "It was clear to me that [Spoitfy] had an incredible future. I was a Spotify lover and am to this day," says Tony Fadell. 
To hear how Tony Fadell sees tech as a key in combatting climate change and to hear about his career as a founder at Nest before successfully landing an exit to Google, check out the entire OMR Podcast with special guest host Florian Heinemann.