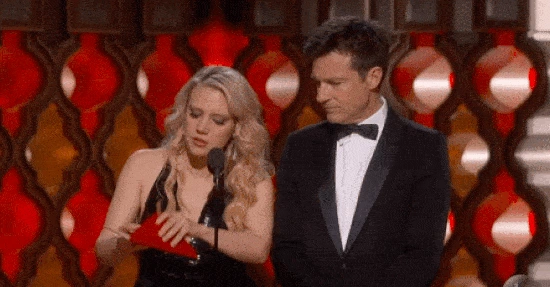 Who made a splash on the online marketing scene in the past 12 months? Who are we expecting big things from in the future? For the third year in a row, we've set about answering these questions and more in the OMR Fifty.

After taking a closer look at the digital marketing landscape in Germany for both 2016 and 2017, the OMR Fifty is back! Once again we've scoured the Fatherland high and wide in search of the biggest players, promising hidden champions and other players on the German marketing scene.
Before we begin, we'd like to preface The OMR Fifty by stating the obvious: lists like this are always subjective. Nevertheless, in the interest of objectivity, we conducted our due diligence, researching extensively and speaking to individuals from around the industry to get a grasp of the state of things. This list is the result of many lengthy and contentious internal discussions. We don't expect you to agree with us entirely, but hopefully you'll have fun reading and hear some names for the first time.
1st Place: Dominik Richter, Hello Fresh CEO and co-founder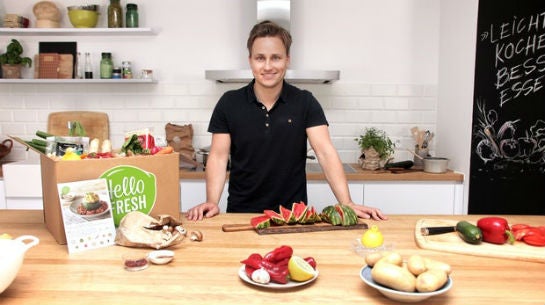 The question on everyone's mind in the food and tech industry is whether or not Hello Fresh will be a long-term success story or just a flash in the pan. Regardless of how the company performs in the future, we don't need to marinate on what's happened so far. If you can turn cardboard boxes full of grubbage into a business venture valued at EUR 1.7 billion on the DAX a mere six years after founding, you are a rockstar.
While Richter has kept public appearance to a minimum in the recent past, he did recognize his natural predisposition to rock stardom back in 2013 saying that "before founding Hello Fresh I putzed around with other startups, got two degrees and moonlighted as a trader, actor, investment banker, soccer pro, startup investor, convention organizer and direct distributor."
"We've now acquired a great deal of new funds and with these financial means we will continue moving forward as we have in the past," Richter said in one of his rare public appearances to mark the company's IPO last November. Translation: that money will be flowing into customer acquisition measures. No surprise there as Hello Fresh has left no stone unturned in its 10 active markets: coupons in Amazon boxes and newspapers sent out in massive scale, TV ads, carts on site in high-traffic areas like Berlin's central train station, influencer marketing and testimonials with renowned chefs like Jamie Oliver.
Sure that costs Hello Fresh some serious dough. But marketing spend from other companies, like Zalando in its infancy, has also caused some serious head shaking. If you compare Hello Fresh to its largest competitor in the USA, Blue Apron, the Berlin startup is much more efficient and successful on the US market when it comes to performance marketing. No matter how high the customer acquisition costs are, Richter is able to win customers from sub target groups like vegetarians and Thermomix owners with a potentially high customer lifetime value. In 2017, Hello Fresh exceeded EUR 900 million in revenue with 137 million delivered meals. In 2018, the goal is nothing short of surpassing the break-even point. Then it will be interesting to see how Hello Fresh aims to improve its customer retention and reduce churn.
2nd Place: Mark Grether, CEO Sizmek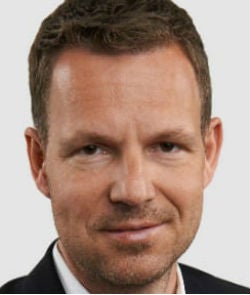 "Our goal is to be the third player after Google and Facebook." Typically, such statements are met with a mixture of smirks, chuckles and raised eyebrows. Mark Grether, CEO at New York adtech company Sizmek (previously MediaMind), at the very least has the budget to back it up—Grether has access to USD 1.4 billion via Sizmek proprietar Vector Capital.
Grether can already look back on a very successful career: after building up GroupM's Tradingdesk at Xaxis from the US, he has headed up Sizmek's (formerly MediaMind) business operations. One of his first duties: purchasing DSP Rocket Fuel for approximately USD 145 million (the company was valued at USD 2 billion in 2013). Through such acquisitions, Grether is aiming at transforming the company's reputation from an adserver to a full stack technology provider. "The goal is to become the 'largest independent platform.' And our acquisition of Rocket Fuel takes us one step closer to that goal," Grether told OMR.
Agencies and clients are seeking more and more independency from Google and Facebook. For Grether that spells opportunity as for that to work there needs to be a company able to act globally. "If you primarily engage in local or regional activities, you will not be able to acquire the capital needed to invest in technologies needed to remain competitive." That, he says, is directly responsible for the current crisis facing many adtech companies, and also makes consolidation inevitable. Grether and Sizmek is a driving force behind this consolidation, is active in 70 countries and has plans to continue scaling up. "For us and Vector, it's not about reducing costs, but about continued market growth, which means further investing in staff and company acquisition." Therefore, he feels no pressure to generate revenue and profit. It's all about growth.
3rd Place: Christoph Schäfer, Founder Platform Lunar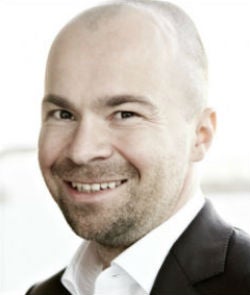 Until recently only the absolute insiders and industry investors will have heard about Platform Lunar, Christoph Schäfer latest project. And if you know Schäfer, you know that that's no coincidence as flying under the radar has been his MO throughout his impressive and meticulously planned career.
A "brief" summary: After working at McKinsey and selling the Getgo ticket portal, which he co-founded, to Eventim in 2002, Christoph Schäfer saw the potential in performance-based banner ads. In 2005, he built up one of Germany's fastest-growing online media agencies in Performance Media and sold it nine years later to Munich-based private equity investor Equistone. From three separate online ad service providers full service ad provider Performance Interactive Alliance was born; Schäfer stayed on board.
One year after the spectacular deal came the next attention grabber: with spin-off company esome, Performance Media entered the market for Facebook marketing tools. With 45 staff members and a minority holding of GroupM, esome steers and optimizes campaigns for heavy ad spenders. And it's been quite successful—just look at number 4.
In late 2015, Schäfer left Performance Media. And now, after this really, truly brief "brief" summary we're finally getting to Platform Lunar. Together with his business partner Nico Shenawai, Schäfer founded the adtech company builder in late 2016 and was decisive in the growth of Esome. Until the exit to ProSiebenSat.1 a year later, Christoph was the largest shareholder of the Hamburg startup. Platform Lunar recently made an IPO and announced plans to found one or two adtech companies annually.
4th Place: Alex Hoffmann, Ex-USA-Chef von musical.ly
Anywhere from USD 800 million to USD 1 billion—that's the valuation placed on the social video app musical.ly at the time of its takeover according to media reports. The buyer: Chinese company Bytedance, operator of popular Chinese news app Toutiao among others. One of the biggest profiteers from the deal figures to have been German Alex Hofmann. In May 2015, he joined the platform, which was still in its infancy. He had met the two founders during their time at SAP. As "President North America" Hofmann led musical.ly's business in the app's core market from the beginning and played a significant role in its incredible growth. musical.ly acquired over 200 million users within a year and a half. The deal with Bytedance appears to have come at just the right time as the app has cooled off in the app store in recent months. Before joining musical.ly, Hofmann is said to have purchased a Jeep so that he and his wife could drive around the world. Now he figures not only to have ample time for the trip, but also the funds.
5th Place: Andreas Friesch, Executive Board Thermomix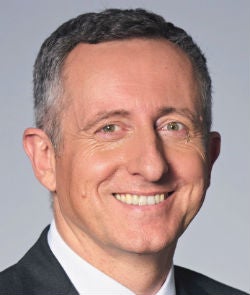 It's one of the most impressive German marketing stories in recent memory: The Thermomix. And its unprecedented success has quickly become the meat and potatoes for parent company Vorwerk with over USD 1 billion in revenue and hundreds of thousands in unit sales—each of which run for EUR 1200. One of the people responsible for the product's success is executive board member Andreas Friesch.

The Thermomix itself is not even available for purchase online and requires a lot of explanation to unlock its full potential—a driving factor behind the use of 15,000 ambassadors who sell the product directly. The business model won't be changing anytime soon, according to Friesch—but he's still been able create of a very strong and engaged online community: on rezeptwelt.de Thermomix has had its own recipe portal since 2009, where Thermomix fans have posted some 65,000 recipes and "talk shop" about how to best use the device, which in turn attracts new clients. But the biggest marketing coup has to be that it has some seven different print magazines on the Thermomix at German newsstands—and only one of them comes from Vorwerk.
6th Place: Leila Lowfire and Ines Anioli, Former podcasters in Sexvergnügen (Enjoy Sex)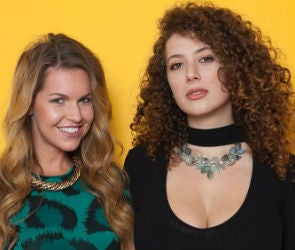 They gossip, laugh, breathe and frolic about between the sheet, come quick or not at all and then take off before breakfast: With lots of fun having sex and even more pleasure talking about it, Leila Lowfire and Ines Anioli invited the sex podcast as a media genre. The duo began raunchy and silly audio format in mid-2016 and quickly their audience grew to 150,000. It's certainly thanks in part to them that podcasts in Germany have enjoyed new life. With their massive reach, but also thanks to their charming way of incorporating native advertisers (like Sugar Daddies), Sexvergnügen has been a very effective self-promoter.

The pair works hard at increasing their recognizability outside the studio. Leila, a music aficionado appears in public with Rammstein front man Till Lindemann; Ines let Robbie Williams sign her exposed breasts, and even daring each other on TV to dump cow urine on each other's head. In late 2017, they broke it off with former publisher "Mit Vergnügen" and got back out on the market flying solo. We recommend ignoring all the industry gossip and checking out the ladies in their new podcast "Besser als Sex" (engl. Better than Sex).
7th Place: Matthias Schrader, Chairman of the board at SinnerSchrader / Managing director Accenture Interactive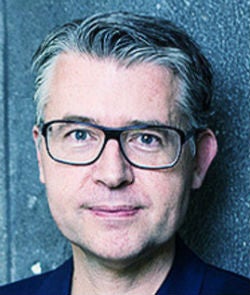 It's been 12 years since Matthias Schrader established the Next Conference—as a conference organizer we like him already! In his spare time he finds time to run SinnerSchrader, which he sold to Accenture last year for EUR 100 million—an excellent price for an agency that is much harder to scale than a tech company.

His hobbies include authoring books, most recently on transformational products. Quite interesting if you ask us. And we're not alone—if you believe the Amazon reviews and sales ranks.
With Schrader's exit to Accenture at the very latest, established creative agencies have begun to fear large-scale consulting firms. Industry publication HORIZONT crowned Matthias as Agency Man of the Year. When Schrader recently celebrated his 50th birthday, everyone in Hamburg's media elite was there—possibly asking him what it's like to be employed as a consultant.
8th Place: Margrethe Vestager, EU Commissioner for Competition Policy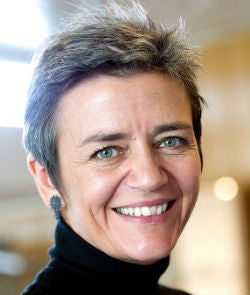 Since Margrethe Vestager was named EU Commissioner for Competition Policy in 2014, she's focused her attention on the "GAFA" companies, accusing Apple and Amazon of tax evasion, Facebook of invasion of privacy and Google of abuse of market power. In July 2017, she levied Google a record fine of EUR 2.4 billion. Recently, she announced that she'd be taking a close look at Android.

While Europeans continue to wonder if there is anything to be done to stem the dominance of the US platforms, the Dane is being celebrated by Silicon Valley intellectuals with Kara Swisher's Recode calling her "Silicon Valley's toughest cop and critic." Apple boss Tim Cook apparently stormed out of her Brussels' office during a tax discussion; Google's protests that Amazon has long since been the dominant entity on the market and Google Shopping assists smaller eCommerce companies generate reach fell on deaf ears.

Vestager intends on running for a second term saying, "I have seen that it takes time to learn, train, do things properly and put things in place. With a second mandate, I feel like we can do some fantastic things." We'll grab the popcorn in anticipation of what she can do on the regulatory front.
9th Place: Sascha Peljhan and Jozo Lonac, Founder Naketano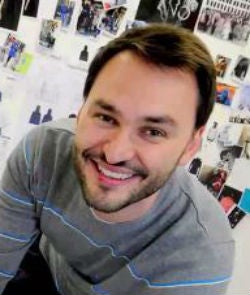 Two textile entrepreneurs in Essen, Germany are making marketing art—and it's all through provocation: They sell well made vegan organic fashions, sweatshirts and hoodies with thick, white drawstrings. But what really makes them stand out are their product names: Bounce Dat Ass, Rooftop Gangbang, I Love My Penis or Stuck on Pussy II to name a few. They're caused a stir all around the Fatherland, and feminist German publication EMMA branded them as "sexist dreck" and called for a boycott.

Naketano's revenue has shown no signs of slowing and the founders have kept mum save a single statement in the website FAQs: "Product names are an expression of our artistic freedom."

Their next marketing stunt came in early 2018 when they announced that by the end of the year they'd be going out of business. Once again, they've stayed silent saying only that "neither the company nor the brand will be sold. There will be no comments on enquires regarding the matter. It is time for a change." And the industry once again is left to guess what's going on and speculation abounds on everything from a simple cessation of business to shock PR to a change in distribution channels. What requires no guesswork however is that fans have been stocking up in the shop. Naketano knows how to generate awareness.
10th Place: Ralph Reichert, Founder Electronic Sports League (ESL)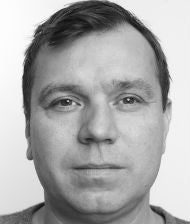 It's been predicted for years—now eSports really has arrived in the marketing mainstream: events sell out arenas around the world and pro gamers are much ballyhooed superstars. Instrumental in the professionalization of video games is Electronic Sports League, ESL for short. Its founder Ralph Reichert recognized the potential back in 2000 and nearly 20 years later has turned a small event circuit into a massive global company with some 500 members of staff through a string of savvy business moves, including sponsorships, broadcast rights and subscription models, which have helped net the company revenue in the 9-figure range. In June 2015, Swedish media corporation Modern Times Group took over 74% of the company from ESL parent company Turtle Entertainment for EUR 78 million.
11th Place: Horst Lüning, Whisky.de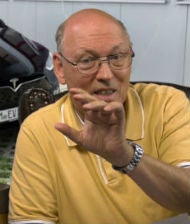 By trade, Horst Lüning is a mechanical engineer and has no formal training as a marketer. Nevertheless, he is worthy of his 12th place ranking in the OMR 50, because this 60-year-old family man is a true YouTube pioneer. He uploaded his first whisky tasting video back in 2007 to promote his shop whisky.de. In 2014 came the deal indicative of just how good business was: USD 3.1 million for whisky.com—putting it on the list of most expensive domains of all time. In the German whisky-drinking committee, his videos have a cult following. Lüning himself has been driving a Tesla for the past few years—and mentions it regularly in his videos. Through his affiliate link, some 20 Teslas have been sold.
12th Place: Niklas Östberg, Founder and CEO Delivery Hero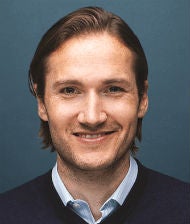 Cross-country skiers are known for their stamina. Niklas Östberg was a member of the Swedish youth cross-country team—perhaps that explains his success in turning a pizza delivery startup into a delivery giant in Delivery Hero. Gradually, the deliver holding, of which he is co-founder and CEO, has bought his way into 40 countries. In Germany that includes Lieferheld, Foodora and pizza.de. The order platform and delivery service markets are highly competitive—and now Amazon and Uber are entering the fray. Delivery Hero doesn't seem to care: for its IPO in July 2017, the company collected nearly a billion euros, pushing its value up to EUR 4.4 billion. After just three months on the DAX, Delivery Hero was bumped up to S-DAX.
13th Place: Daniel Krauss, Co-Founder and CIO, Flixbus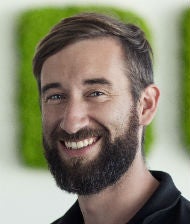 Long-distance German bus trip company Flixbus has transported over 40 million passengers in 2017—a 33% increase compared to the year before. The company has a 94-percent market share in Germany and is the absolute market leader in Europe. And all of that although the company doesn't own a single bus. Daniel Krauss has been on board since the beginning as a co-founder and CIO. He was there for the fusion with MeinFernbus in 2015 and for the takeovers of Megabus and Postbus in 2016. He also played a significant role that well-known investors like General Atlantic, Holtzbrinck Ventures and Silver Lake Ventures opened up their very deep pocketbooks.
14th Place: Tobias Lütke, CEO & Founder, Shopify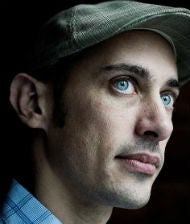 After Amazon and Amazon SEO, Shopify was one of the hottest topics among German fortune hunters. The platform enables the quick creation of an online shop that lacks in nothing compared to the big platforms. Shopify was founded by German Tobias Lütke, who followed his heart to Canada in 2002. When he couldn't find a shop system for his snowboard label that he was happy with, he programmed one himself. Today, Shopify is one of the most widespread online shops in the world. At the time of publishing, the company value was locked in at USD 12.4 billion—and that would make Lütke (at least on paper) a billionaire.
15th Place: Daniel Benz, CEO Asphaltgold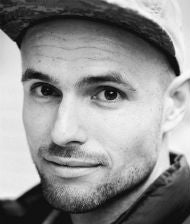 The platform world and its new gatekeepers are putting marketers around the world in a tough spot with daunting challenges. But with it comes opportunities. If you can put the right content in front of the right target group on the right social media platform, you can grow exponentially and reach potential buyers anywhere on the planet. A small sneaker shop in Darmstadt, Germany, Asphaltgold, knows that firsthand and generates 8-figures in annual revenue with shoe sales. Their success can be traced back to an Instagram strategy that cleverly piggybacks off the current sneaker hype. One statistic on analysis platform InfluencerDB recently showed that Asphaltgold is among the top-10 German retailers on Instagram—right up there with behemoth Zalando.
16th Place: Falk Bielesch, Hansjörg Blase and Christoph Brust, Founders, esome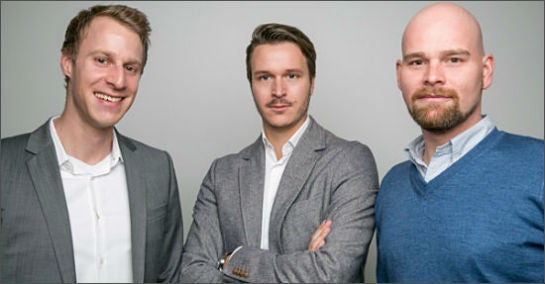 esome was founded in early 2015—less than three years later came the exit. ProSiebenSat.1 (P7S1) took over 90 percent for an amount rumored to be in the mid 8-figures and integrated it in the Advertising Platform Solutions department. On board since day 1: the management trio of Falk Bielesch, Hansjörg Blase and Christoph Brust. The spin off of Hamburg media agency Performance Media, the company developed technologies that simplify the booking and optimization of ad campaigns on Facebook. Group M, the world's largest media agency group, was on board as a minority shareholder since the beginning—and will retain its 10% holding after the deal. Access to Group M clients, some of which include the biggest ad spenders around, must have been extremely lucrative for esome. The result: according to its own figures, "200 domestic and international companies, including half of all DAX companies, trust the Esome's expertise." It will be interesting to see what Bielesch, Blase and Brust do with the adtech stack of P7S1.
17th Place: Dominic Czaja and Joachim Bosse, Founders, Dojo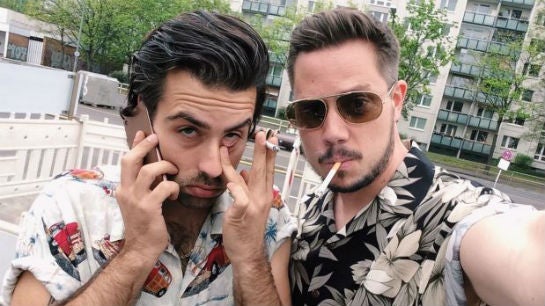 If there is one creative agency that's hotter than all the rest, it's Dojo in Berlin. Founders Dominic Czaja and Joachim Bosse landed a viral campaign for Easyjet (Inländer raus) and have caused stirs with their previous projects as well. The duo's ethos "young and pissed off," and that was the vibe at their company. Working at bigger agencies really annoyed Czaja and Bosse. For the past decade, the duo has been creating campaigns for clients like Katjes, Babbel, Teufel and Opel—and always with a heavy dose of wordplay. With their label "Muschi Kreuzberg" (you really need to know German for this one), they're working on a film studio and a party circuit.
18th Place: Saliha Özcan, Youtuber and Founder, Sally's Welt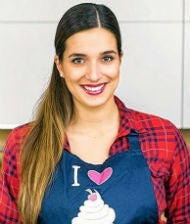 In 2012, Saliha Özcan uploaded her first baking video to YouTube, while she was studying to become a teacher. Although she has two state exams under her belt, she never once applies for a teaching position. Instead, the now 29-year-old mother decides to focus completely on her channel "Sallys Welt" (Sally's World)—and it's a smash hit: 1.2 million users subscribe to her channel and her videos have been viewed over 270 million times. On top of all that, Sally runs a company with 30-plus staff members, a successful online shop with her own product line and has begun making the rounds on German TV; her own print magazine is rumored to be in the works.
19th Place: Chris Nickel and Julian Jansen, Head of Idols, About You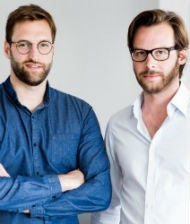 These two are leading the pack when it comes to influencer marketing. No other company is so aggressive, inventive or ambitious. The recent highlight was the inaugural About You awards, to which the industry crème de la crème dropped by and turned it into a pre-planned social media spectacle. The event on site was nice too—the online reach and visibility were rumored to have been in the EUR 20 million range if they would have been paid. 8 percent of all Germans are said to have spoken about the gala. No one is closer to the creators, agencies, masterminds and lawyers than the complex company. There are certainly some top perks that the duo are privy to: Julian was a guest juror on Germany's Next Top Model and they landed season 1 winner of Top Model Lena Gercke to the company Christmas party for friends and business partners.
20th Place: Marianne Bullwinkel, Managing Director DACH, Snap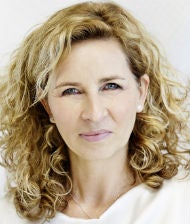 In early 2017 Bullwinkel made a surprising, yet intriguing switch: from Facebook to Snap. A risky move as her previous employer essentially declared war on Snap with Instagram stories. Bullwinkel is now entrusted with the task of building the ad biz with Snap's ad products like sponsored lenses, to spruce up your selfies or Geofilters, ad filters that can only be used in certain locations. "Snapchat" is not social media, but a camera app that enables especially creative forms of communication with friends and family," says Bullwinkel distancing Snap from other social media players and explaining its USP. And who better to do just that than a top-level manager who's spent her entire life in the ad sector?
21st Place: Malte Peters, Director Digital Consumer Media, and Bernd Zabel, Director, Digitale Medien Programm Zeitschriften at Funke Gruppe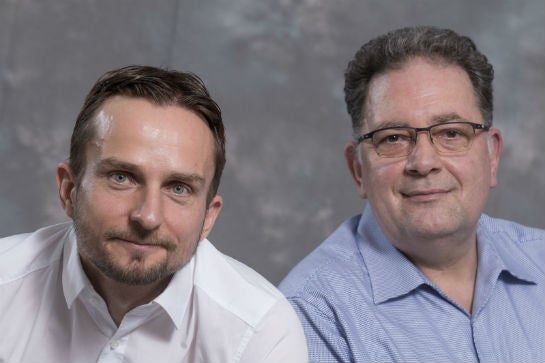 German publishing houses are not especially known for their innovative qualities. Which makes the engagement and success for the Funke Gruppe with voice apps all the more impressive. With its skill Fernsehprogramm (TV Program) the publishing house consistently lands in the top-10 of popular German Alexa Skills. Originally, the skill was programmed by an independent developer; the data for which he acquired via a test interface at Funke Media. Peters and Zabel saw the potential; Funke took on the product. Back then the Skill had 30,000 users. "Since then we have more than doubled the figure," says Bernd Zabel. Monetization is not a priority at the moment, says Malte Paters. "We are currently looking for reach and insights."
22nd Place: Benjamin Beivers, Benedikt Böhm, Martin Karlsch, Pan Katsukis and Christian Liesegang, Founders, Remerge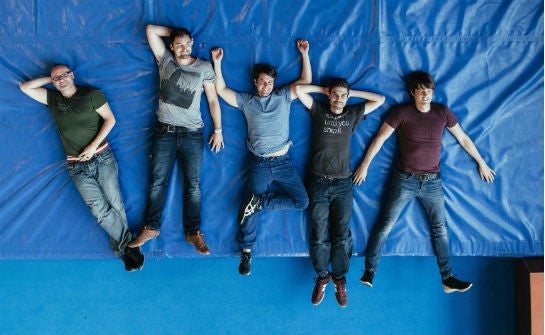 The Adtech industry is starving: growth is only occurring on the big four platforms ("GAFA") and specialized providers hardly have any space to breathe. Making the success of Berliner mobile-adtech-startup Remerge all the more incredible. The company nets one million in monthly EBIT according to CEO Pan Katsukis. With their software, advertisers can carry out mobile retargeting campaigns—but can only do so on the app. They can locate users who have installed an app, but are no longer active, address them with ads and reactivate them. The business landed Remerge a spot in our "3 Companies to Watch" in 2016 and is now poised to be the next Berlin based startup success after Adjust.
23rd Place: Mario Harms, Publisher, Rapupdate
The established hip-hop magazines in Germany were Backspin and Juice, online they were called hiphop.de, 16bars.de and rap.de. They all lost out in their own duals against a newcomer on the proverbial block—in engagement and Facebook pull at least: RapUpdate. Since mid-2012 the publisher has been on the stage and today has over 870,000 fans on its page. Founder Mario Harms has no interest in publicity, preferring to focus on social signals and aggressive marketing: via clickbait, surveys, visual statements and video clips Harms amasses epic reach. On the homepage readers are met with a slew of adsense banners. Regardless of the content quality, he's established Germany's largest hip-hop publisher.
24th Place: Micky Beisenherz, Maik Nöcker and Lucas Vogelsang, Fussball MML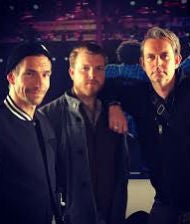 The truth is we produce Fußball MML and had no choice but to name the guys to the list. The truth also is that we are talking about the most successful German sports podcast ever. The guys have built up an audience of over 20,000 people in less than a single season and it continues to grow. Sky signed on as a partner and there is the belief that MML will be able to unlock the massive potential for podcasts among German sports fans.
25th Place: Annette Albrecht-Wetzel, Co-Founder, Pippa&Jean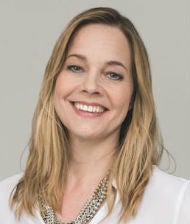 When people think of direct marketing, people tend to conjure up images of door-to-door salesmen standing at your door. Recently, however, several companies have proven that there is also a charming way of getting your product into the hands of your customers directly. In addition to Vorwerk (see 6th place), we have jewelry and fashion brand Pippa&Jean. Together with Gerald Heydenreich and Martin Eyl, Annette Albrecht-Wetzel founded the company in 2011 and according to the Financial Times is Europe's second fastest-growing fashion company with a revenue increase of 1,279% from 2012 to 2015. Instead of going door-to-door, the saleswomen bring Pippa & Jean products to parties, instead of Amazon their platform is your living room and garden. Soon the company is rolling our colognes and products for men.
26th Place: Alexander Bachmann, Founder, Admitad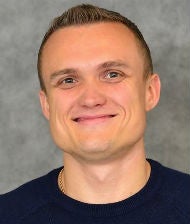 When he was just 17, Alexander Bachmann founded Germany's largest Layer ad network. He was known for his unconventional attire, popping up in jogging suits and sports cars. When the business went belly up because publishers began phasing out layer ads, Bachmann founded an affiliate network in Admitad—and with it dominates the Russian market. While the company is officially headquartered in Heilbronn, almost all of its revenue comes from Russia and India. According to Bachmann, the company generated EUR 180 million in revenue for 2017 and is Russia's largest affiliate network. If the figures are true, only he can say—that Bachmann has a very "creative sense of business" is a well-known secret.
27th Place: Christian Boszczyk and Dusan Cvetkovic, Founders, BSTN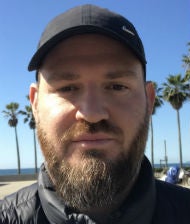 Duki and Fu are the men behind BSTN—their real names are Dusan Cvetkovic and Christian Boszczyk. BSTN is more than just a label that the duo grew as a vertical brand—actually their BSTN journey began long before anyone was using the term vertical brand. Today they run a fashion and lifestyle company with over EUR 20 million in revenue. They first made a name for themselves with parties and work with influencers, without ever having to pay people like Armand von Helden, A$AP Rocky or David Beckham. Style and Instagram was enough. They also act as an agency for clothes and shops for other celebs like German rapper Haftbefehl or Austrain soccer star David Alaba. Recently, BSTN opened up brick and mortar shops in Hamburg and Cologne.
28th Place: Matze Hielscher, Founder, Mit Vergnügen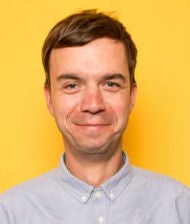 Back when Matze was the bassist in German indie band "Viginia Jetzt," he played in front of thousands of fans at major outdoor music festivals. Who could have forseen that he would end up with several lives in the entertainment industry? Ten years after unplugging his bass, he's tuned in to what's on with his digital city mag "Mit Vergnügen" (with pleasure) for Hamburg, Berlin and Cologne—and has taken the top spot in the charts from previously dominant publications like "Szene Hamburg" and "Time Out Berlin." Furthermore, he also produces (like everyone and their mother) podcasts and until recently had one of the most successful pods in the entire country with "Sexvergnügen" (see place 9) as well as his own "Hotel Matze," in which he engages in lengthy discussions with guests who've got their own interesting story to tell.
29th Place: Susann Hoffmann and Nora-Vanessa Wohlert, Founders, Edition F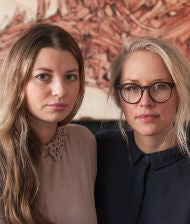 What big magazine publishers have failed miserably at in recent years, Susann Hoffmann and Nora-Vanessa Wohlert pulled off by themselves in 2014: founding a successful women's magazine. Only digital and completely void of all dieting and make-up tips. "Edition F" is the digital house for women who want more from their professions and lives. In addition to the two editors, readers also publish content frequently on job matters, life, love and politics. With 550,000 unique users a month and 136,000 followers on Facebook, they've enjoyed some success. To generate revenue, they've published job descriptions and last year founded a digital coaching program: the "Female Future Force." The subscription model has apparently been so successful that they are planning on organizing a conference in 2018.
30th Place: Laura Malina Seiler, Podcast Influencer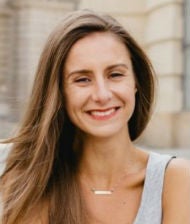 Since launching in March 2016, Laura Seiler has published 135 episodes of "Happy, holy and confident." Discussing topics like inspiration, personal development and combining spirituality and business, the "certified life coach" routinely strikes a nerve at the heart of the current zeitgeist. According to their own figures, the podcast has been downloaded over 3 million times; it's a 5-star average in over 2500 reviews means a regular spot in the top-10 in the Apple Podcast Charts. Via content she acquires customers for her online courses, for which a single spot runs EUR 300. School would certainly seem to be in session as the "Rise up and Shine University" lists more than 5000 "graduates."
31st Place:Caroline Preuß, DIY Blogger ("Madmoisell")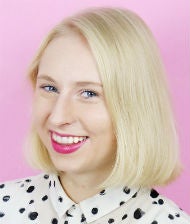 Facebook recently announced that friends' posts will receive higher priority in the future—an absolute horror scenario for many publishers and brands, who use the platform to generate reach. More than ever, alternative sources of traffic are essential to survival—just like DIY blogger Caroline Preuss did. Her number 1 source: Pinterest. Images of her DIY ideas on the picture platform reach a million users a day, which she redirects to detailed instructions on her page. It's turned her page into the biggest DIY blog in the Fatherland with 8 million impressions a month—just a taste of the relevant traffic available for content portals beyond Facebook.
32nd Place: Alexander Thurner, Head of Amazon Advertising Platform Europe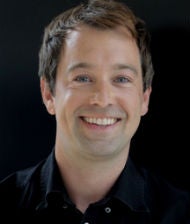 Amazon netted USD 4.5 billion from its digital advertising activities this past year alone, according to US investment bank JP Morgan. While it's nowhere near what Google (2016: USD 79 billion) and Facebook (2016: USD 40 billion) generated, Martin Sorrell, CEO at WPP, the world's largest agency network, is quoted as saying that he's not losing sleep over Google or Facebook, but over Amazon. Their ad revenue is growing considerably: 60 percent in 2017. At the time of printing, the company had 500 open positions in the ad department. German Alexander Thurner is a key cog in Amazon's ad endeavors in Europe. For five years, he's been at Amazon and since 2015 has been the responsible person at Amazons ad platform.
33rd Place: Ralf Dümmel and Frank Thelen, "Höhle der Löwen"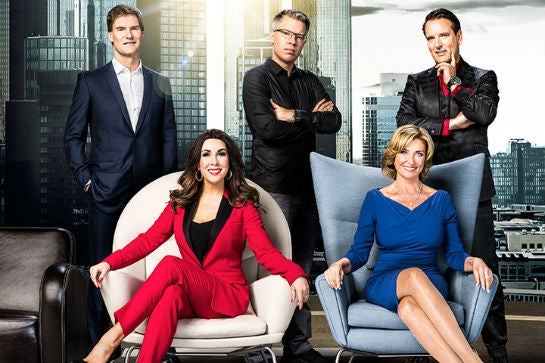 On the one hand "Die Höhle der Löwen," the German version of the Dragons' Den, the reality show for entrepreneurs, is a very successful TV show. On the other hand, the show is the new PR and one-time traffic supplier for startups. In fact there is hardly a startup aimed at end consumers that hasn't gone on the show. Frequently, the entrepreneurs aren't even interested in the prize money, but rather the show's reach. And the jury, Ralf Dümmel and Frank Thelen, have augmented the show's concept to another level. For Dümmel, the show is akin to teleshopping. Right after every broadcast, the products that he is involved in are available in nearly every German retail outlet. For his part, Thelen launched a fund through which he invests in startups and thus better leverages his clout as a juror.
34th Place: Verena Hubertz and Mengting Gao, Founders, Kitchen Stories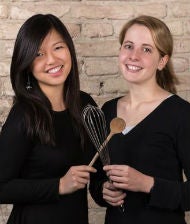 Another great start-up story from Berlin: two grads from the WHU Otto Beisheim School of Management created an app with recipes right after graduating and call it Kitchen Stories. They translate the app into 12 languages, including Chinese, which is a huge hit in China—thanks to Mengting Gao and her Chinese roots. Within two years, they acquire five million Chinese followers. Apple is a fan and has promoted it since the beginning in the app store thanks its design and user friendliness. Apple boss Tim Cook even paid a visit to the Berlin office. The result: 15 million downloads around the world. The medium-size manufacturer of electronic devices BSH took over a majority share in the app in late 2017; the Bosch subsidiary aims to integrate the recipe platform in its home connect app.
35th Place: Ralph Wiechers, SVP Dialog Markerting & Press, Deutsche Post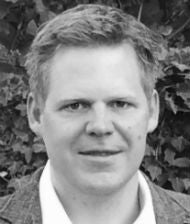 The Deutsche Post and an 8-year employee are not among the usual suspects you'd expect to see in our ranking. But Ralph tries out things that weren't there before: most recently he conducted tests to see if it made sense to dispatch letters to the customers of eCommerce companies to reactivate clients using performance marketing. He is in the process of marrying the Deutsche Post's address database to the marketing automation system in the digital world to replicate online marketing measures offline for clients via the postal service. The ex-McKinsey man is innovative and pushes the envelope—something that's got to be a tall task in one of the world's oldest organizations.
36th Place: Fränzi Kühne, Co-Founder and COO, Torben, Lucie and Gelbe Gefahr (TLGG)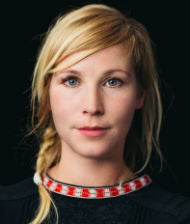 While Franzi Kühne is Germany's youngest female member of a listed company at Freenet AG, she's in our ranking for her role at TLGG. The 34-year-old co-founded the Berlin-based digital agency in 2008—leading to her expulsion from her jurisprudence studies at FU Berlin. That in turn forced her to acquire her social media expertise form blogs and classic trial and error. Now, she employs a team of 170 at TLGG, is a part of Omnicom and works for Lufthansa, Deutsche Bahn and Eon on developing concepts and strategies for digital transformation. Her insights gained at Freenet AG figure to help her further with future digitalization projects for large companies.
37th Place: Andreas Fruth, Gerhard Trautmann and Adrian Renner, Founders, Global Savings Group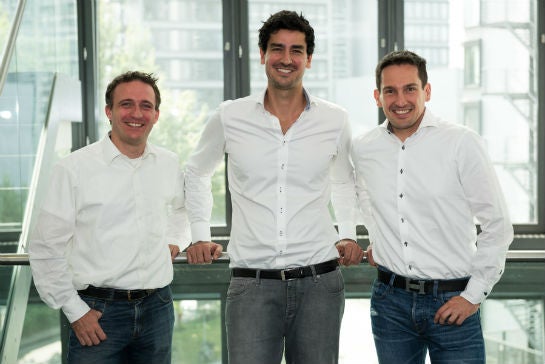 Global Savings Group, a coupon portal, employs 350 at nine locations in more than 20 locations. And even if the company does not figure to be a household name, founders Andreas Fruth, Gerhard Trautmann and Adrian Renner have still built a massive affiliate player. As a startup connecting back to Rocket Internet—who holds a 25% share—the company launched in three markets simultaneously in 2012. In addition to standard coupon sites, Global Savings Group also operates sites for bargain hunters, information portals and sales events like Black Friday and solutions for large publishers like Spiegel Online. In 2018, the company aims to generate sales upwards of a billion euros in partner shops on Zalando, Amazon, Otto and Tchibo.
38th Place: Andreas Kleiser, Founder, Virtual Minds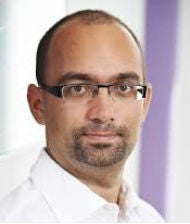 Along with Adition, Virtual Minds was an ad-serving pioneer in Germany. Since the takeover by P7S1, co-founders Andreas Kleiser (together with Jens Mittnacht from P7S1) are among the architects and makers of the company's adtech strategy. Pretty impressive for someone who began with a banner exchange—back when that type of thing played a role. In the meantime, he leased a major server (myloc) and has proven time and again to have an eye for the next big thing—be it with the latest and greatest cars or as an early investor, e.g. in the only relevant German SSP, Yieldlab. It will be worth keeping an eye on how P7S1 progresses in Adtech—and whether or not its able to retain such talented individuals like Kleiser.
39th Place: Thomas Alt, Founder, Metaio and current AR Specialist at Apple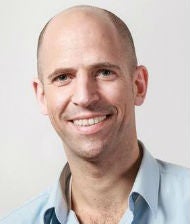 Apple is all in on Augmented Reality, aka AR, as the next big thing. To harness the tech for more than just Pokémon Go and Snapchat's face filter, Apple is investing heavily. In 2015, Apple bought Munich startup Metaio and convinced co-founder Thomas Alt to move to Silicon Valley and to continue developing AR-apps for Apple. An obvious evolution for the German engineer, who wrote his doctoral thesis at Volkswagen on augmented reality in production processes. Right afterwards, in 2003, he co-founded one of the world's first AR startups, Metaio. The start capital is said to have come from public funding and from startup competitions. Since the takeover by Apple, he has overseen the "Strategic Deals Team." Not hard to imagine that from his new base in the Valley, he's on a constant shopping tour for further AR companies and technologies.
40th Place: Alexander Graf, CEO & Founder, Spryker Systems and blogger at Kassenzone.de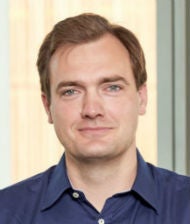 We're often asked if there are successful influencers in the B2B industry. Of course there are, one very successful example of such is Alex Graf. The man is one of the most interesting and most-heard voices on the eCommerce scene thanks to his analysis, keynotes and podcasts on kassenzone.de. It's a labor of love as it yields him hardly any cash. He's also one of the makers at Spryker, a shop software solution for the modern world, which, as we've heard, could be ramping up towards an IPO after some birthing pains. His portfolio includes an eCommerce agency, an Amazon agency and his most-recent edition, an investment fund. All of which are up and running smoothly–due in large part to the fact that Alex has the attention of the German eCommerce sector
41st Place, Nina Faulhaber, Co-Founder, Aday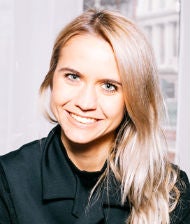 Everyday, Mark Zuckerberg puts on the same gray hoodie—and in the same vein Frankfurt's Nina Faulhaber says her wardrobe is a "non-issue," which affords her the time to concentrate on more important things. So she designed herself some nice garments that could be used for work, jogging or clubbing. And because Nina Faulhaber is a pro, the former gymnast and ex-Goldman Sachs analyst started the activewear eCommerce startup Aday together with a Chinese colleague. 90 percent of all revenue is generated online. In November 2017, several companies invested USD 2 million in the New York label, including H&M.
42nd Place: Zoe Boikou, Founder, Zoeva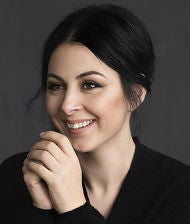 The biggest fashion and cosmetics entrepreneurs of the 20th century, Elizabeth Arden and Coco Chanel, began building their empires with a beauty salon in New York and a hat shop in Paris respectively. Zoe Boikou began as a power seller on eBay. Here she began selling high-quality makeup brushes at reasonable prices in 2008. Sales took off when an Italian Youtuber gave her brushes some love. That in turn gave Boikou the idea of sending beauty bloggers and youtubers her product—long before anyone ever heard of the term influencer. Who knows? Maybe her cosmetics empire is being built through her Zoeva label and online shop via Youtube tutorials and Instagram influencers.
43rd Place: Antonia Sutter and Theresa Neubauer, Founders, Sistermag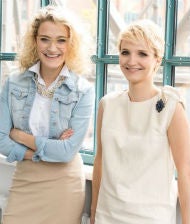 Down to number 43 and still no German publishing story? Big players, like Buzzfeed, Refinery29 and Business Insider, have appeared out of nowhere in recent years stateside USA and changed the face of the market. In Germany, sisters Antonia Sutter and Theresa Neubauer are building an independent digital publisher with Sistermag. The family business publishes the digital magazine in an app and as a PDF file akin to a print magazine. Sutter and Neubauer are thus able to reach 200,000 readers a month—which puts them in front of the German edition of Vogue. The issues are penned by guest bloggers, journalists and influencers—depending on who knows what about which topic.
44th Place: Philipp Kaessbohrer, co-CEO, Bild- und Tonfabrik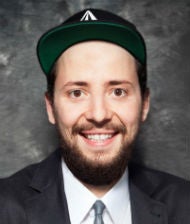 In an isolated courtyard somewhere in Cologne, Philipp Kaessbohrer does the unthinkable with his company Bild- und Tonfabrik: he produces German TV that is funny. And satirical. And that is consumed by Millennials without TVs. Since 2013, he's produced Jan Böhmermann's Neo-Magazine Royal for German broadcaster ZDF and received 150 million views on Youtube for his clips. What else does the tiny comedy factory spit out: successful talk shows, a Youtube comedy channel, online games, visual effects for the post-production of numerous ads, light installations and entire exhibits. Since 2014, Kaessbohrer and his team have been annual recipients of the Grimme prize, a prestigious award handed out for excellence in television.
45th Place: Marc Schmitz, CEO, Ströer Content Group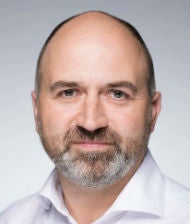 Every OMR reader knows just how active Ströer is in its attempts to impact digital marketing. Not surprising then that every year, someone from down in Cologne made it onto the list. One of the biggest recent coups is surely the takeover and transformation of T-Online. Word around the campfire is that the deal is not only lucrative in the short term, but also provides significant reach and proprietary content. Marc Schmitz is the man entrusted with establishing the company's voice in Germany. And he could just pull it off, then he knows just how to amass and monetize content on today's market.
46th Place: Janna Schmidt-Holtz, Founder, Event Inc.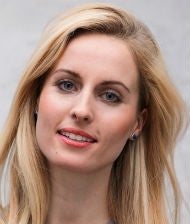 Janna Schmidt-Holtz is only 33, but has already founded her third company with Event Inc. And it's not as if her previous forays, Kaiserewtter and Rocket-startup Glossybox, were failure; she sold the former and opted out of the later after a successful start phase. "At Rocket, founders receive a relative modest equity kicker and there I felt as if I were an underpaid manager," she says. In the meantime, she has lead Event Inc, the market leader in finding event locations, to seven-figure annual revenue thanks to clever B2B marketing. Recently, Schmidt-Holtz made waves in Germany for turning down an offer to be a juror on German business reality show "Die Höhle der Löwen."
47th Place: Michael Schrezenmaier, COO, Spark Networks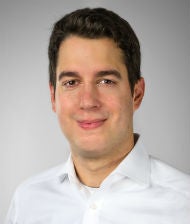 In 2008, online partner finder Affinitas was founded under the umbrella of Rocket Internet and turned eDarling into a well-known brand thanks to the Rocket marketing apparatus. Then came a relatively unsuccessful partnership with US eHarmony as an investor; instead of an exit, Affinitas bought back the company in 2013. Affinitas has since left the German market; with brands like Elite Singles, the company is focused on the USA and France, where it uses German performance marketing skills to outperform the competition. The turbulent adventure came to an end abruptly last year as Affinitas merged with Spark Networks and is now listed on the NYSE.
48th Place: Jan König & Alexander Swetlow, Founders, Jovo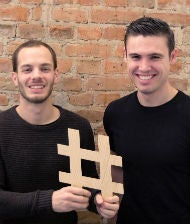 There figures only to be a handful of founders who have managed to succeed in collecting seed funding from US VC-firms like Betaworks (among others, lead investor at Giphy), Lightspeed Ventures (initial investor in Snapchat) and GGV Capital (musical.ly and Houzz). Jan König and Alexander Swetlow actually just applied to "Voicecamp," a Betaworks program for voice startups—and left an impression with their demo. In Jovo, the pair developed a piece of software that enables users to simply develop voice applications for Amazon and Google simultaneously. Given the current voice hype, it would surprise no one if the final word in their story has yet to be spoken.
49th Place: The guy behind the Facebook page "Die Perlen des Influencer-Marketings"
Everything from a fashion Instagrammer standing outside a church in broad daylight with a hairdryer to influencers promoting finance study programs wearing bikinis: Such absurd "Perlen des Influencer Marketings" (Gems of influencer marketing) are collected by a Facebook page of the same name run by someone, who would like to remain anonymous. It all began while he was working at an agency and was to research some influencers for a client. On Instagram, he came across a video in which two fitness influencers were using their client's electric toothbrush as a "workout device." Today, the Facebook page is followed by 50,000 people. If you are interested in seeing spectacularly bad examples of influencer marketing, the site has just what you're looking for.
50th Place: Tarin Wilda, aka Ace Tee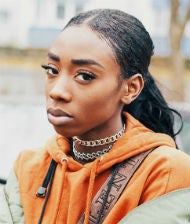 A young girl from Hamburg makes an R&B video beneath a bridge in Hamburg's Altona neighborhood and posts it to Youtube. She finds her co-rappers on Facebook; a Canadian tweets about the video; US Vogue celebrates Ace Tee's style and the video goes viral in the states logging 2.6 million views on Youtube. The global chain reaction across several platforms leads to Ace Tee landing a fashion line for H&M, producing her album Tee Time and becoming an influencer on Instagram. That's online marketing. Even if she raps about putting down your phone in the hit that started her improbable rise.