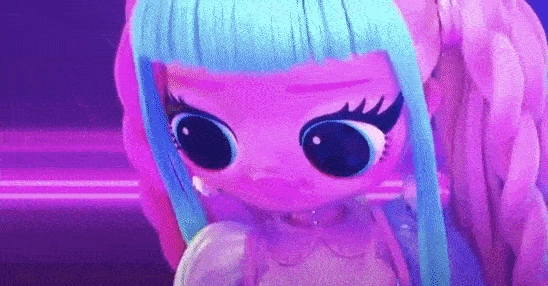 In 2019, Lego generated an annual revenue of USD 5.2b, Hasbro made USD 4.7b and Mattel USD 4.5b. If you don't consider the entertainment conglomerate Disney, those are the most widely recognized names in the toy industry and the biggest. But there's one name that list does not include, MGA Entertainment. With an annual revenue eclipsing USD 5b it has become the biggest revenue generator in the industry. Today, OMR unboxes the story of the hidden toy champion, which quickly climbed the ranks from inconsequential licensee to proprietor of one of the most valuable toy assets on the planet. It's the story of ingenuity and YouTube.
The struggle versus counterfeiters
Press releases generally make for drab, lackluster reading, penned without an iota of emotion. However, there was palpable satisfaction exuding in the communique toy manufacturer MGAE dispatched last June. And not only because a Chinese product pirate was forced to destroy the falsified products and pay damages. A local court sentenced them to the equivalent of detention, making them write MGAE an apology:
"We solemnly […] promise that we will never infringe your company's registered trademarks or other intellectual property rights from now on," the mea culpa read. While we've yet to confirm if a framed original hangs proudly in founder and CEO Isaac Larian's office, he has every reason to be infuriated by counterfeiters. In 2019 alone, more than 300k counterfeit L.O.L. Surprise dolls were confiscated in 20 separate raids, says the company.
Sure, you could be reminded of the quote by Irish author Oscar Wilde that "imitation is the sincerest form of flattery." But after hundreds of thousands of copies, flattery quickly becomes obsession becomes criminal. The fact is the dolls with the funny name are one of the cleverest products in an otherwise plodding industry. In L.O.L Surprise, Larian not only landed a hit, but managed to translate the digital reality of today's kids into an analogue toy.
A true toy story
Larian arrived in California as a teen in 1971 with roundabout 700 bucks that he borrowed from his uncle in his home of Tehran. After the Iranian Revolution foiled his plan to return home after university, Larian founded an import and export company with his brother in 1979. Soon after its founding, the company began specializing in electronics.
Among the products that Micro Games of America, which would eventually become MGA Entertainment, sold stateside were the precursor to Nintendo's Gameboy Game & Watch. Furthermore, he obtained licences for such big-time toy franchises as Power Rangers and Hello Kitty.
When his path crossed with a toymaker who had invented a talking doll, but didn't want to go to a major toy manufacturer, Larian pounced. In 1997, "Singing Bouncing Baby" was a surprise hit.
Enter the anti-Barbie
Sometime around the year 2000, Larian was on the market for a new product. He had by then realized that you could earn decent money as an official licensor, but the real money was on the other side. That gave rise to the Bratz dolls, which gained popularity for being the "anti-Barbies." Bratz dolls stood out compared to the perfectly shaped, long-legged competition through their oversized heads, mini-bods and contemporary attire.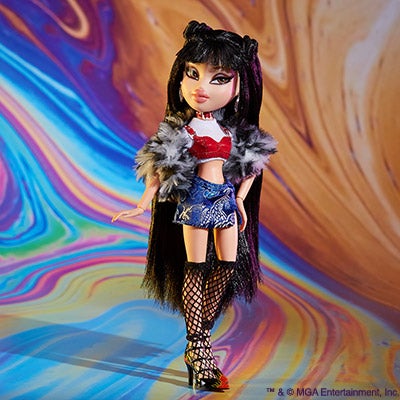 The brains behind Bratz was a toy designer, who had previously worked with Barbies at Mattel and hoped to create his own line of dolls one day. He approached Larian, whose company was at the time relatively small, but nevertheless a competitor to his employer. Larian was not a fan of the sketches, but his 12-year-old daughter was. Thus began the designer's dream—which, with one of the biggest legal battles the toy business had ever seen, nearly became a nightmare.
Bratz hit the market in 2001. Four years later, MGAE had already made 4b with Bratz and in 2006 overtook Barbie as the highest-selling doll. Mattel was obviously not just going to sit idly by and watch a competitor take its business. They launched a competitor of their own, and filed a lawsuit against the designer, claiming damages that he had created the idea for Bratz during his time at Mattel. Mattel also sued MGAE for one billion dollars in damages. The lawsuit dragged on for years; the lawyer fees alone totaled USD 600m.
Dolls for the YouTube generation
In 2015, Larian had an idea that dwarfed Bratz. As hindsight is always 20/20, the idea sounds as perfect as it does plausible: "The Ultimate Unboxing Toy." For the past decade or so, videos of people carefully opening up and commenting on products they just obtained has become an incredibly popular video genre on YouTube.
As far back as 2014, the channel DisneyCollectorBR, which featured unboxing videos was the most profitable channel on the platform. Today, elementary-aged toy influencers earn 8 figures and lead the least of highest-paid YouTubers: 9-year-old Ryan Kaji from Ryan's Toy Reviews and 6-year-old Anastasia Radzinskaya from ("Like Nastya") are the most successful of the group.
Larian's business acumen, and kids, apparently helped him see the potential early on. His children told him to search for "Apple iPhone unboxing" on YouTube, he recalled to the New York Times. I thought people were crazy, frankly, for doing that. Then I typed, 'toy unboxing."
The ball starts rolling
At Larian's behest, MGAE's team of designers came up with a doll that would be sold for pocket change (in the 10-15 dollar or 8-13 euro range) and whose primary appeal is its exciting unboxing (which is best filmed and uploaded to YouTube). In reality, L.O.L. Surprise was conceived from packaging to product.
The dolls are sold in opaque spheres, which are opened up, layer by layer, with mini-surprises along the way, including the grand finale of the doll itself. Taking a cue from sticker books, there are dolls that are especially rare and when submerged in water the dolls reveal additional surprises like tattoos – and trashy gimmicks.
The name itself seems to have been selected with Youtube in mind. Independent digital consultant Julie Young sees a smart SEO strategy, as  "L.O.L." and "Surprise" are both extremely popular keywords on Youtube that are typically featured in titles for kiddie content and are therefore frequently used by kids.
Youtube first, Tiktok next
There is another reason why building a toy brand around YouTube and promoting it through influencers is smart. In contrast to TV, there are no strict advertising regulations on YouTube for advertising products to children. One current study that examined the video consumption of 3-17 year olds in Germany found that Youtube is the most important streaming app for every age group. Second place for each is Netflix with the notable exception of the 11-13 year-olds, for whom Tiktok is the second-most-important app after YouTube. While TV shows dominate, 22 percent of 11-13-year-old girls name Youtubers as role models.
Nevertheless, L.O.L. Surprise was not an immediate hit. Walmart refused to carry the dolls and Target wasn't on board either until "Larian called the buyer's boss and threatened to berate the company on social media for years to come" on Twitter, according to Larian in the New York Times.
Since its launch, L.O.L. Surprise has spawned an entire product universe. There are accessories, such as cars and the "L.O.L. Surprise Winter Disco Chalet" (SRP: $299/€279). About a year ago, MGAE also released the spinoff L.O.L. OMG, a bigger version that would appear to be a direct attack on Larian's biggest rival Barbie. MGAE has also collaborated with fashion brand Uniqlo on a T-shirt collection and just announced the first L.O.L.-Surprise game for Nintendo Switch.
The good end things come to
Larian is an entrepreneur who hates missing out on trends. As such, he announced at the New York toy fair in February that beginning in 2021, L.O.L Surprise dolls would be sold in packaging that is 100% biodegradable.
It's probably safe to say that Larian's sole motivation is not the health of the environment: he used his platform at the toy fair to announce that starting in 2025, all of the products produced by MGAE will be biodegradable as well.