Megatrend Shoppable Ads & Social Commerce: How platforms are aiming to become the "Malls" of tomorrow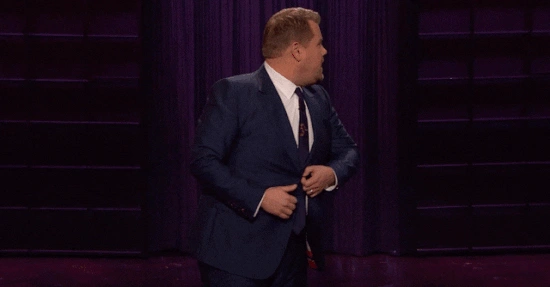 If it were up to the people in charge of the world's largest platforms, the entire internet will soon be "shoppable." In the past year, all the major players have introduced formats, where users are able to make purchases right in the ad creatives themselves—even if they aren't in an online shop. OMR breaks down which platforms have released "shoppable" ads, which companies are the most advanced and what factors are propelling the trend.
Player number 1: Instagram (Facebook)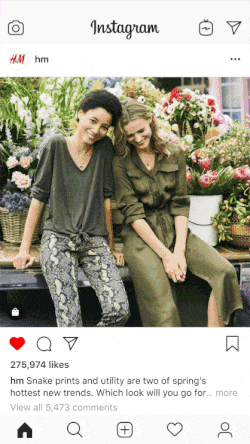 Instagram has over a billion monthly active users; in the USA 70% of Instagram users search for products on the platform, according to Facebook. It's hardly surprising then that the trend towards "social commerce" is most strongly pronounced on Instagram. Back in January, we reported that Instagram was becoming more of a marketplace. In March, Instagram-operator Facebook announced plans to implement a checkout function on Instagram—just as we predicted, making it easy to make and complete purchases without leaving the platform.
Beta testing is currently underway in the US with Instagram heavy hitters Revolve, KKW and Kylie Cosmetics selling products directly on Instagram as well as big companies and brands like Adidas, Burberry, H&M, Nike and Zara. Instagram users can pay for the goods by credit card (American Express, Discover Card, Mastercard and Visa) or with Paypal. A Facebook spokesperson told OMR that Facebook could very well retain a "minor fee" per transaction on Instagram but declined to provide any specifics on the conditions.
Influencers to push Instagram checkout
Companies that are willing to surrender a portion of their revenue to Facebook can apply to use Instagram Checkout via this form moving forward. Since April Instagram has been running a beta test, in which Influencers and Creators can tag products by companies who are a part of Instagram Checkout— albeit without any monetary gain at present.
The checkout function is the most recent of a host of changes that Instagram has made to position Instagram Shopping more prominently. Back in November 2016, Instagram operators first announced "Shoppable Posts," where operators of business accounts could mark products in their posts and link product detail pages to their shops.
A wave of new features
Ever since, new features have been rolled out frequently for shopping on Instagram Stories (initial tests in June 2018, rolled out globally in September), a shopping tab in Explore (September 2018) and a Pinterest-esque feature called Shopping Collection, a shopping tab on business profiles, as well as shopping in feed videos (November 2018).
If you want to stay up to date on the latest and the best-practice updates, try following @shop, where Instagram presents smaller, agile merchants on Instagram. If you'd like to set up a shop on Instagram, Facebook has a tutorial explaining how to set one up.
Player number 2: Pinterest
In a famous article in The Atlantic, Pinterest was described as a "database of intentions." When CEO and founder Evan Sharp launched Pinterest's European activities at OMR15, his vision for the company indicated a serious threat to surpassing Facebook in terms of revenue. With "only" 291 million monthly active users (Q1 2019), Pinterest may be smaller than Instagram, but given the context of use (Pinterest users generally use the platform as a kind of planning/inspiration tool), Pinterest users tend to have a greater purchasing interest that Instagram users. In a Pinterest questionnaire, 90% of users stated that the platform helps them make purchasing decisions.
Back in June 2015, Pinterest introduced "Buyable Pins" (launch video above), with which users could make purchases directly on the platform. Payment options for "Buyable Pins" included credit cards and Apple Pay. Partner companies and merchants were not even required to pay Pinterest any fees in order to provide on-site checkout.
RIP Buyable pins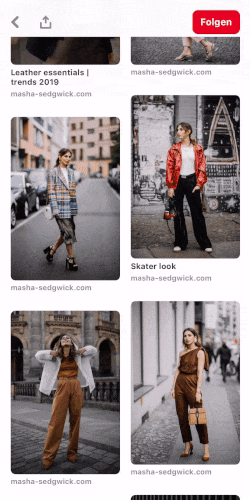 But apparently, the offer was not all too successful: In October 2018, Pinterest announced  that "Buyable Pins" were being replaced by "product pins." Companies could use these pins to link their inventories to Pinterest and thus provide users with current prices and information on availability right on the platform. However, there is no longer a checkout function on Pinterest; users interested in making purchases are redirected to partner shops. "We tested checkout in the US and concluded that customers prefer purchasing products from merchants directly. Therefore, we have removed the feature for the time being," a spokesperson told OMR.
In the meantime, Pinterest has introduced another new format that companies and influencers can use to feature products with pins. "Shop the Look" pins have been available since February 2017 and enable products within a pin to be marked, made "clickable" and linked to an external site.
Shopping Ads sans Checkout
In addition, Pinterest is focussing on a paid media product for its eCommerce endeavors: Beginning in March 2018 Shopping Ads have been available—only for English-speaking markets, however. Merchants can use these to link their entire product catalog to Pinterest via its Feed and then manage them in a dedicated dashboard ("Pinterest Catalogs"). The platform then automatically and dynamically creates personalized ads based on the behavior of users and their pinned content.
In August 2018, Ikea USA not only made its entire catalog available on Pinterest, but also created a microsite, where users could answer questions on their tastes. Based on the answers they provided, users could have Pinterest create personalized boards or could click through product recommendations to fill up their own boards. US-blog Modern Retailer, a vertical of Digiday, stated that some 25,000 boards were created in the process.
Player number 3: Google
Thanks to its main product, the search engine, Google has been among the most significant advertising platforms for years. Google Shopping and Shopping Ads figure to be those products in Google's ad portfolio most responsible for growth in Google's otherwise stagnating revenue.
To buck the trend, Google has released products focussed on shopping in the search sector. "Smart Shopping campaigns" for example, in which Google creates personalized ads for merchants based on their entire product feeds—very much in the same vein as "Pinterest Catalogs"—and "Showcase Shopping Ads" which enable advertisers to display a selection of product to users on broad search queries.
Shoppable Ads on Youtube
But for genuine Social Commerce, i.e. transactionable ads in a social context, Google lacks a feed in which to embed such formats. After the failure of Google Plus, they are trying their hand at establishing a proprietary newsfeed with Google Discover (within the Google app on mobile) and via Google Assistant. While its relevance as a traffic source continues to increase for publishers it is far removed from the echelon of Facebook, Instagram and Pinterest.
Among products in Google's portfolio, Youtube surely offers the greatest potential for social commerce. As far back as 2015, Google implemented "Trueview for Shopping" ads on Youtube, which are video ads where advertisers can place cards linked to products atop videos. While Google claimed a net positive on the practice in June 2016, the conclusion reached by Sportscheck, a major German sports apparel and sporting goods store belonging to the Otto Group, was not quite as glowing. "Shoppable Ads are not a performance tool; they do not (yet) generate sales," wrote the company in a blog post. Nevertheless, shoppable ads were determined to have had a "branding effect."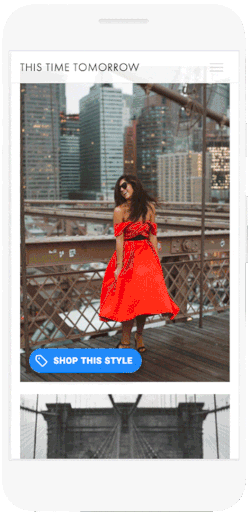 "Shoppable Image Ads" for publishers and in Google's image search
It's not entirely surprising that the probability of transporting someone from video-watching mode to purchase mode via a video spot is very, very low. A much stronger lever in purchasing decisions of Youtube figures to be the channel operators themselves: Beauty bloggers showing off their latest haul of cosmetic goods, tech bloggers with unboxings and car bloggers taking the latest rides for a test drive. Up until now, such "creators" –as far as we can tell — have not (yet?) linked their own products (e.g. from Google's Shopping search or Google Express marketplace) in order to receive commission on sales made.
It became clear last September that Google was keeping tabs on what the competition, see Instagram and Pinterest, were up to in their social commerce endeavors as they announced their own "Shoppable Image Ads." Streetstyle bloggers, for example, can place them right atop their images. By clicking the "Shop This Style" button, blog visitors are then shown similar articles to those depicted in the blog image.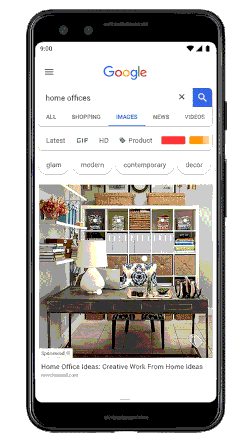 Furthermore, Google aims to implement "Shoppable Image Ads" within its own image search as well. On the surface, there are a lot of similarities between Instagram "Shoppable Posts" and Pinterest's "Shop the Look" pins. Google is planning on rolling out "Shoppable Image Ads" later this year. Google also just released a host of updates to its shopping format, including "Discovery Ads." These can be used by advertisers to show users new products in the discover and YouTube feeds, as well as in the Gmail ad tab.
Player number 4: Snapchat
Snap, too, has also expanded its platform to include a host of commerce functions in the past 18 months and now offers several different ad formats aimed at boosting transactions. One unique feature is that since April 2018, Snap has expanded the experience with an augmented reality component thanks to "Shoppable Lenses." The lenses can not only be used to alter pics but also to experience products virtually and observe them from several sides. Adidas most recently used the function let users try on new sneakers virtually

Via "Buy Now" or "Install Now" buttons users are redirected to the advertiser's shop. According to CNBC, integrating the shopping function does not cost anything extra to use. The report states that advertisers may purchase the lenses via an auction (for a minimum of USD 100 per day) and thus put face and world lenses in the app. Alternatively, they can target their lenses to specific groups right in the main camera function. This, however, incurs a fixed CPC; which is at least USD 40,000 per day.
Merchants can synch their product database with Snapchat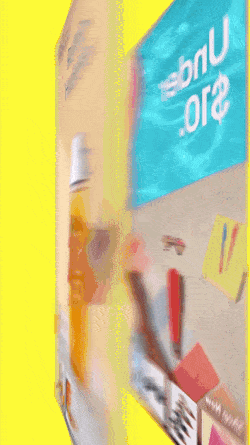 Previous clients include Adidas, cosmetics brand Clairol and film production company STX. In Germany, eBay was the first client to book a shoppable lens in June 2018. For the World Cup, Ebay promoted fan articles, where fans could recreate the winning goal from the 2014 World Cup final right in the ad creative. Just a few weeks ago, Nike booked a lens in the run-up to the Women's World Cup.
Another shopping format on Snapchat is Collection Ads, which were rolled out in September 2018. Advertisers here can insert ads as tiles at the end of creatives and link the ads to their own shop. Once they link their product feed to Snapchat, a variety of ad versions are then created automatically. Collection Ads are placed between Snapchat Stories and are available via the Snapchat booking tool.
A shop for influencers
While advertisers until now were only able to redirect users from shoppable ads on Snapchat to their online shops, others were able to house the entire checkout function within the app. As Digiday reported in April 2018, Snap provided media partners who placed content in the app's discover area the ability to sell products right in the content piece. By swiping up, users would be taken to the "Discover Store," where they could purchase the product. In August 2018, Snap sold one model of Adidas sneakers at its self-produced "Fashion 5 Ways" show.
One area of focus for Snap when it comes to commerce is its collaboration with influencers and creators. Since last year creators could sell their products with Shoppable Lenses. Rapper Nicki Minaj, for example, sold a necklace with it. In the future, influencers will be able to set up their own shop (based on eCommerce platform Shopify) to sell their goods on according to Digiday, without having to pay fees or commission. Among the five starting partners are Kim Kardashian and Kylie Jenner.
Player number 5 Tik Tok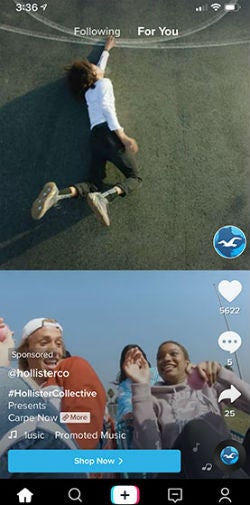 Social video app Tik Tok, run by Chinese mega company Bytedance, who has massively boosted user numbers in the past year, is also getting in on the social commerce game. The company introduced Shoppable Ads in the US in April 2019. At the moment, these are ads with a "Shop Now" button shown between user-generated content that redirect users to a microsite.
Tik Tok's Chinese sister app Douyin is a model for how Tik Tok could look in the future. Douyin lets users who have uploaded more than ten videos post shoppable videos that redirect to Taobao and also lets users set up their own shop, where the purchase takes place right in the app.
Best of the rest
In addition to the aforementioned digital platforms, the past weeks and months have seen a host of globally active companies get in on the act. Walmart wants to begin providing Shoppable Instream formats on its digital video platform Vudu (counterpart to Amazon Prime Video). Buzzfeed Chef Jonah Peretti (surely one of the smartest people in digital publishing) recently presented "Product Showcases" at South-by-Southwest, with which advertisers can offer products for purchase within Buzzfeed's listicles. NBC also introduced shoppable ads, which lets viewers acquire products just displayed on TV via their smartphone.
Then there are a host of new companies vying to gain a footing on the new marketplace. US startup MikMak (here is the founder in the Adexchanger podcast), a company that has attracted such investors as Gary Vaynerchuk, is aiming to implement purchasing options for Amazon, Walmart and Target on video ads directly. Belgian startup Spott is also developing software for shoppable videos.
Reason 1 for the boom: – 1. Proof of advertising impact
Why the sudden hype around the ad format? One of the biggest reasons may be that shoppable ads could do away with the oft-quoted quip by American capitalist John Wanamaker ("Half the money I spend on advertising is wasted; the trouble is, I don't know which half.")
Media outlets and platforms who are able to accommodate the entire purchasing process, will be able to more reliably prove advertising efficacy—thus making it easier to acquire new advertisers and get their hands on more budgets.
Reason number 2: The Rise of Visual Platforms
Users today communicate more and more via images and videos. Back in 2015 more than 3.3 billion photos were taken each and every day. On platforms showing heavy growth and interaction rates, like Instagram, Snapchat, Tik Tok and Pinterest, visual communication is front and center. There is a reason why Snap refers to itself as a "camera company." New features like lenses and filters require new ways of marketing.
Reason number 3: The Rise of Influencer Marketing
One new way marketing products have come into creation within the past two years–before the shoppable ads hype: Influencer Marketing. Billions of consumers follow Instagram influencers and Youtube Vloggers and seek out product recommendations from such individuals; many of the digital stars and brands receive compensation for advertising services. Up until now, the majority of the influencer marketing business has taken place outside of the hands of platform operators. Shoppable ads and influencer shops may represent an attempt at changing that.
Reason number 4: Amazon and Retail Media
In the past couple of years, Amazon has significantly expanded its ad business. In the past business year, advertising revenues for Amazon are said to be at USD 10 billion. Emarketers predict that Amazon will wrest away more shares of the digital advertising market from Google and Facebook.
As a globally relevant "product search engine," Amazon has earned the majority of its money until now via ad formats that are closely linked to transactions. If Amazon is able to establish ad formats further up in the purchasing process that could spell major trouble for the other massive US platforms. With Prime Video and streaming platform Twitch, Amazon is already in possession of a pair of outlets dripping in potential. Experiments like Spark, Amazon's own affiliate influencer marketing program and influencer collections are further proof that Amazon is looking to add prime real estate to its current funnel position.
Who's going to win the social commerce battle?
Back in May, Digiday reported that providers of shoppable video ads have yet to generate significant interest. Perhaps an initial indication that the current hype is over? The best chances of emerging victorious are sure to be those social commerce formats who create usage scenarios that increase the willingness for users to enter the purchasing mindset. On Pinterest and Instagram, for example, users are oftentimes there searching for inspiration on what to buy. If shoppable ads unexpectedly do not turn out to be a viable format in the long-term here, the social shopping hype could indeed soon blow over.