French designer Jacquemus harnesses hype to disrupt the luxury fashion market—and net 25m per.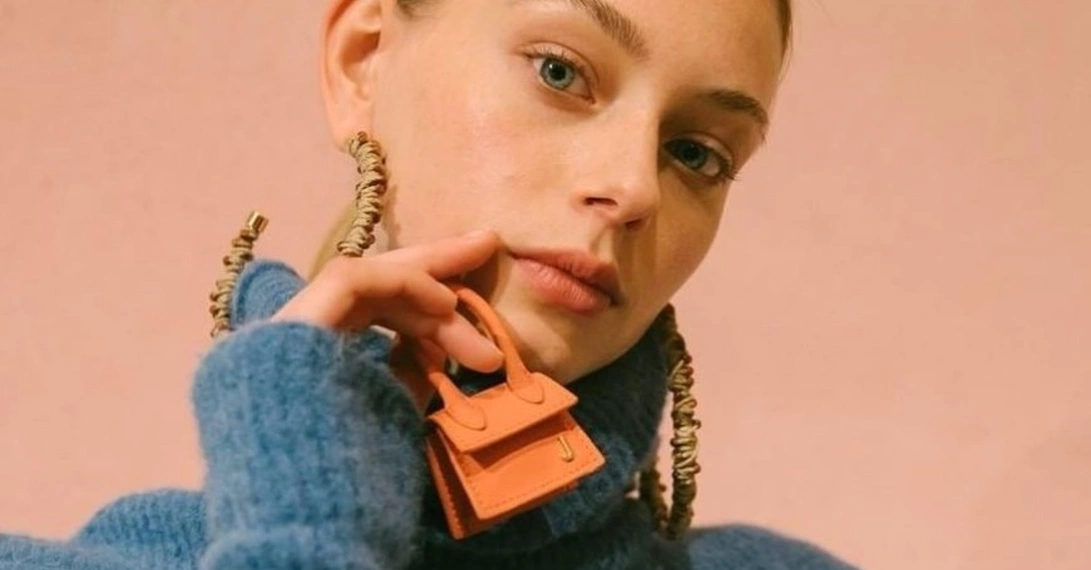 While Gucci, Dior, Versace, Balenciaga and even Nike are synonymous with fashion, Jacquemus is not. All the more surprising that a label otherwise only known by fashion freaks and professionals would crack the top-20 of top international fashion brands. The label is the brainchild of Simon Porte Jacquemus, a thirtysomething designer' who has gone against the conservative playbook of the fashion industry to transform his one-man operation into a brand generating serious revenue—and one that could serve to disrupt the industry. The secret to his success? An innate ability to create viral hits and to quickly convert new collections into revenue at a price point unheard of in luxury fashion.
The story of Simon Porte Jacquemus begins on a small farm in the south of France among the rolling fields of lavender in Provence. In 2009, right after he finishes high school (or the French equivalent thereof), he decides to launch his fashion label Jacquemus—at the ripe age of 19. The name is an homage to his mother's maiden name, which he takes on himself. Three years on, in 2012, he becomes the youngest designer ever to show his collection at the Paris Fashion Week. Another three years and another feather in young Jacquemus' cap, this time he snags the EUR 100K LVMH prize for young designers awarded by French luxury brand conglomerate LVMH (Louis Vuitton Moet Hennesey). Despite the rich run of success, he keeps on keeping on as a one-man operation. To this day, Jacquemus owns 100% of the company, whose annual revenue now exceeds EUR 25M.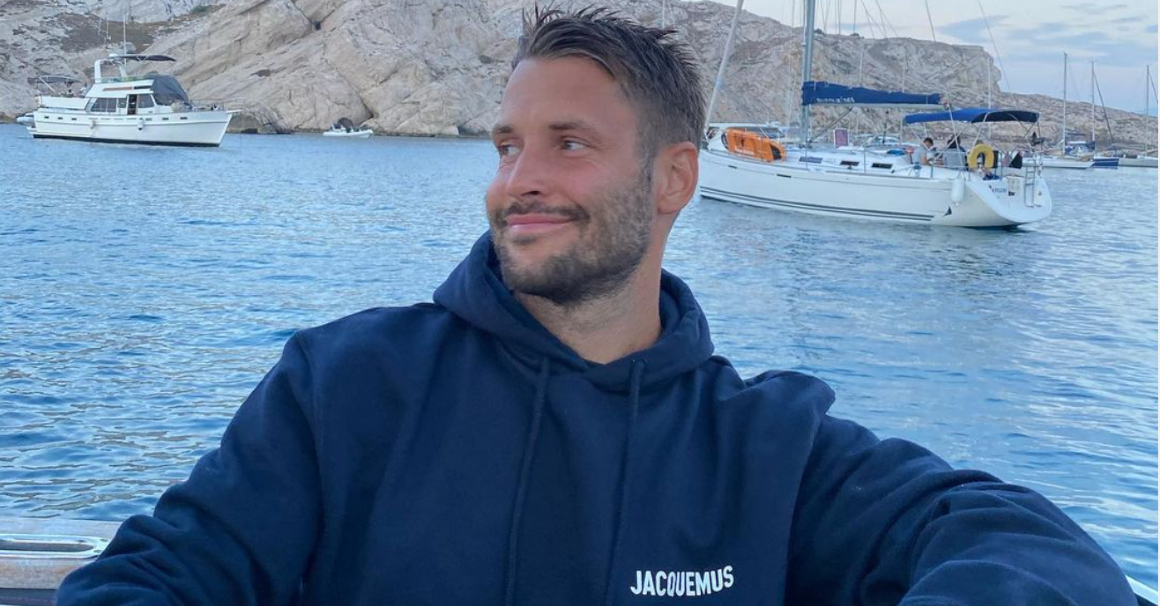 The hype man cometh
So how did Jacquemus, a very young brand on a market filled with deep-pocketed incumbents, crack Lyst's top-20 of the world's hottest fashion brands? The Lyst ranking is released each quarter and is a good barometer of the hype and popularity surrounding luxury brands. The biggest outlier on the list is, spoiler, Jacquemus. The label's first foray into the limelight came with an "insanely large straw hat" in 2017,  the "Le Grand Chapeau Bomba." The copycats quickly followed with fast-fashion platforms like Asos releasing riffs on the hat as a trendy summer item. From this point on, company revenue doubles every year.
Shortly after the success of "Le Grand Chapeua bomba," Jacquemus goes to the opposite end of the size spectrum, releasing a ridiculously small handbag, "Le Petit Chiquito." Checking in at 8.5cm x 5cm it, along with its bigger sibling "Le Chiquito" (12cm x 9cm), is the absolute best-seller for Jacquemus. "For the little bag, I just asked the factory to reduce the size of the normal bag keeping all the detail [sic]. And that's how it came about. I was obsessed by the balance of the silhouette, like the huge La Bomba hat and the mini bag," Jacquemus told the Financial Times in 2019. The small bag, in its varying degrees of small, generates 30 to 40 percent of brand revenues. The oversized awareness the mini-bags create—for 400 euro-bucks a pop, not all the publicity is positive—soon attracts celebrities, including Rihanna and Beyoncé who are two of Jacquemus' first famous fans. Not content with fandom alone, Jacquemus says that Beyoncé purchased an entire collection.
Brand channel: Jacquemus' joie de vivre
The business implications of a viral hit do, of course, go beyond the immediate financial impact. Jacquemus' Instagram account now lists over 3.8 million followers. The posts generate an average 200,000 likes and north of 1000 comments according to analytics tool Notjustanalytics, despite the high frequency of posts—strong stuff for a brand account. To put that into context, famed fashion-label Gucci dwarfs Jacquemus with more than 46 million followers, but posts only net 62K likes and 280 comments on average, while Balenciaga (number one in the aforementioned Lyst ranking) averages 51K likes and 174 comments although it counts 12 million followers.
Figuring out how that is, becomes a bit clearer after taking a look at the kind of content Jacquemus typically publishes. For starters, Jacquemus says he uploads each post himself and runs the account as a smaller scale artist or creator might instead of an approach more synonymous with a brand's marketing manager. In addition to posts you might expect from a fashion label, Jacquemus intersperses shots of clothes and accessories with intimate, personal images of himself, his husband and his dog, as well as artistic pictures he took himself featuring him somewhere in nature, strolling along the beach and in the famous lavender fields of his native southern France. In fact, it's primarily only during runway shows where he's presenting a new collection do his posts take on an air of a social media marketing campaign. And if all else fails, a shot of a scantily clad Kendall Jenner with a Jacquemus bag stokes his mentions and engagement.
And when it comes to star power, Jacquemus seems to have no trouble at all in hiring famous models to don his garb and strut the catwalk at his fashion shows. Kendall Jenner appears regularly on his Instagram channel (typically dressed), just like her sister Kylie, as are the sisters Hadid Gigi and Bella. UK singer Dua Lipa and thick soul sister Lizzo are on team Jacquemus, Lizzo's lampooning of the mini bag not withstanding.
Can online-only succeed in luxury
The Jacquemus label makes notable strides during Corona, as his touch for finding viral hits continues. Pre-pandemic, his fashion shows stood out as he opted for pink carpets spread across the lavender fields of Provence over catwalks in Paris. During the lockdown, Jacquemus took his Instagram game to the next level and displayed his collections completely on the platform. As he does not own or operate a single boutique, Jacquemus is able to easily convert attention to revenue. In fact, the only places to buy any of his articles are the official online shop and in select on- and offline luxury retailers.
This agility is amplified by another competitive advantage over incumbents: the relative affordability of his collections for the young, hip target group. A recent analysis carried out by fashion-brand analytics tool Retviews showed that Jacquemus bags typically cost between 165 and 915 euros significantly more inexpensive than articles by Balenciaga, Prada and Saint Laurent.
The predominantly online strategy is now pushing Jacquemus to explore new approaches and experiments. In contrast to the majority of competitors in luxury fashion, Jacquemus does not release a spring collection in autumn, rather tests a "See-Now-Buy-Now" business model. Items shown in his shows, are immediately available for purchase in the brand shop online and at official retail partners (or can at the very least be pre-ordered post-haste). "This particular year has encouraged us to be true to ourselves and we wanted to share with you a fashion moment." Jacquemus told NSS Magazine. "It will present our shift to a more adaptive, modern and flexible approach. Our goal is to maintain the momentum between our presentation and product availability. To us, this feels more relevant, more realistic."
If the approach yields long-term commercial success, it would be a gamechanger in upscale fashion. Tom Ford and Burberry both tried and failed, as they lacked the agility to restructure supply chains and because working with purchasers for retail outlets simply takes too much time. If Jacquemus pulls it off, he may be able to significantly cut into the business of fast-fashion brands, like Zara, H&M and Asos, who typically release copies of outfits and trends featured in fashion shows and whose infrastructures enable them to get the goods in the hands of consumers faster than the luxury brands themselves (just like the previously mentioned example of Asos and Jacquemus' straw hat). To put it in the most concise terms: the next viral success for Jacquemus means immediate revenue.