For the biggest German YouTube channel, making millions was child's play.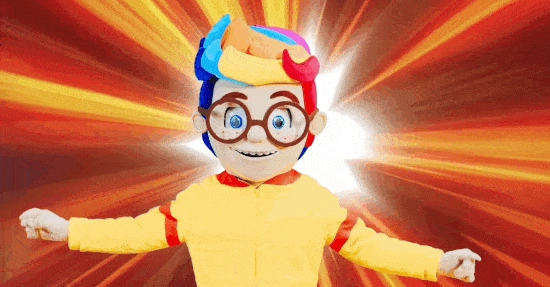 Since launching in 2015, Germany's "Kinder Spielzeug Kanal" channel (Children's toy channel) has amassed over 20 million subscribers on YouTube and generated more than 10 billion views with videos of toys, toys and more toys. Recently, French-venture Animaj snatched up the channel for an undisclosed amount—experts, however, see a price tag in the 8-figure range. OMR caught up with a long-time producer of the channel to shed some light on the deal.
It must have been deep in the heart of Bavaria (Think Texas in Lederhosen) around 2015, when a middle aged man came up the (not-so) crazy idea to launch a German toy channel for kids. In the first videos still available today from Kinder Spielzeug Kanal (KSK), a friendly voice from the OFF greets viewers in a thick Bavarian brogue. The gentleman's identity remains a secret to this day and he didn't respond to numerous requests for comment from OMR. We did reach a marketing manager for a toy brand from Fürth (a Bavarian town with a storied toy-making tradition), who told us they met the man behind the channel. The marketing manager said that the channel operator was previously active in the automotive industry "nextdoor" and the Youtube channel was, initially, nothing more than a hobby.
The oldest KSK video still available today from December 2015
Did a former adult film star make USD 4.9m in revenue from unboxing?
When KSK launched in 2015, they were in the right place at the right time with their hobby. Erstwhile the domain of the tube, today's weary parents were now turning to their tablets and smartphones whenever in need of a break from their little ones. Channels dedicated to children's videos began popping up en masse and views skyrocketed, with channels "Baby Big Mouth" and "Little Baby Bum" both notching views in the billions. As far back as 2015, one-third of the 20 biggest Youtube channels produced content for kids. In February of the same year, Youtube's parent company Google even introduced a YouTube app for kids.
Perhaps the KSK operator was particularly inspired by the success of the US channel "DC Toys Collector" and the headlines it made worldwide in late 2014/early 2015. First off due to its success with unboxing videos that generated up to 385 million views a month. Then the channel made even more headlines when reports surfaced, that (according to one estimate by a video analysis software provider which has since been bought up), "DC Toys Collector" was the highest-earning channel on YouTube's platform in 2014. That channel operator was estimated to have earned USD 4.9m off the simplistic videos, just through YouTube ads. If that weren't enough, speculation began that a former porn starlet was behind the channel attracted—which attracted even more attention to the channel. To date, the operator of DC Toys Collector (the channel has changed  name several times and all of the old videos have since been deleted) has also never revealed her identity.
Traffic spreads like wildfire with "Fireman Sam"
The first KSK videos bear a resemblance to those of the "DC Toys Collector." Unboxing videos of Legos and Playmobil toys—two of if not the most popular toy brands in the Fatherland. The videos features the mysterious Bavarian opening (unboxing) toy sets from the two aforementioned toymakers and then putting them together, a playful review of what the toys look like IRL. The videos, however, quickly evolve into a type of fan-fiction narrative format with well-known children's TV characters. Initially, there was a focus on "Fireman Sam," but soon expanded to include "Bob, the Builder," "Peppa Pig," "Thomas and his friends," "Masha and the Bear" and "Paw Patrol."
A short and simple story instead of "just" an unboxing video from September 2016
By doing so, KSK is able to piggyback off the popularity and reach of successful IPs and boost the visibility of their videos. First, of course, whenever parents, or children, search for full-length episodes. By including "new episodes" or "new episode" in the video title, it seems intentional that KSK wanted to tap into precisely such search queries.
The more search terms in a title, the greater the reach
And with the way the KSK videos and video descriptions on Youtube are designed, the operator opens up additional routes for people to see his video. For example, when children have finished one episode of a given series YouTube automatically begins playing another video after a short break. Or when parents are researching a particular toy, run a Google search and are then shown one of the YouTube videos in the regular search results.
As far as can be pieced together today, KSK videos typically generate vies in the 5-figure range with individual outliers generating as many as seven figures. By the end of 2016, the channel has amassed several million total views and presumably advertising revenue in the four-digit euro range. By the end of 2017, the number of views had risen to around 150 million and the number of subscribers to around 170,000.
Adopting a global focus leads to billions in views in three years
In the summer of 2018, KSK made a strategic decision that ended up being very consequential. On the one hand, voice commentary is dropped completely and, on the other, videos only have English titles. Thus, the channel is in prime position to address a global audience. Views and subscribers skyrocket. In December 2018 alone, the channel recorded more than one billion total views. By April 2019, KSK rises to 10th place in the ranking of the most-subscribed Youtube channels stemming from Germany with 4.5 million subscribers at the time; by November, it ranks fourth with 7.1 million subscribers.
On YouTube, more views equal more ad revenue. And the channel operator is evidently investing at least some of this in the production of more elaborate and more expensive videos. Beginning in 2017, Bremen, Germany-based agency "Die Videographen" takes over aspects of production and production in its entirety in 2020, according to comment received by OMR from Die Videographen owner Ismael Meisinger. "We have our own film set in Bremen, with houses, artificial turf and a green screen. We also do shoots at construction sites, on farms, at the fire department, the airport and various other places," says Meisinger.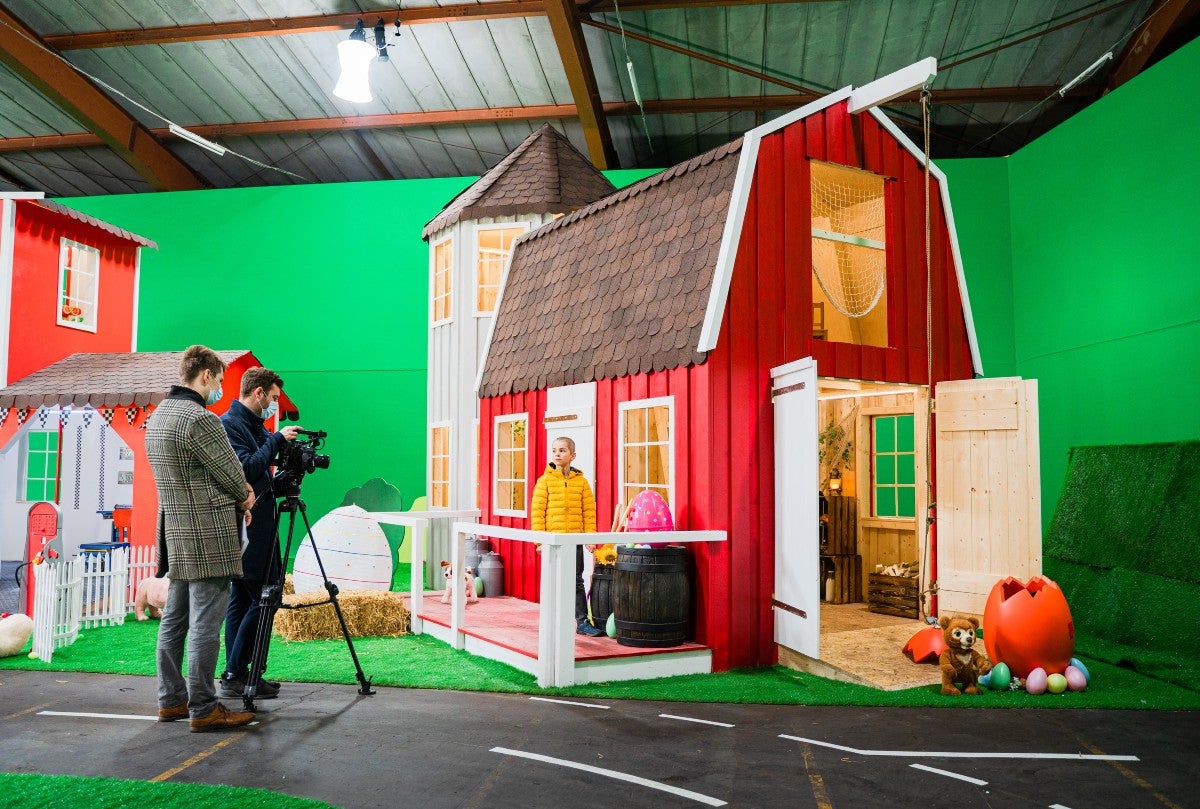 Filming with and donating to the local fire brigrade
The set is ideal for integrating "vehicles that children find exciting, such as fire engines, heavy construction machinery, tractors and the like" into the videos. In order to be able to shoot with real fire engines (and thus stand out from many other children's channels that only show computer-animated vehicles), "Die Videographen" collaborates with local fire departments around Bremen and donates to the respective local brigades in return. The children who started appearing in the videos since 2020 are cast via an agency specializing in children's casting.
Big vehicles are a big hit among kiddies
The concept appears to be working, as one of the videos produced then ranks in the top 15 of the channel's most viewed videos, with an impressive 138 million views. In November 2022, the number of KSK subscribers surpasses 20 million. As a result, the channel replaces the previous leader "Härtetest" as the most-subscribed German Youtube channel.
Videos scrapped completely
Meisinger has some interesting insights on what strategic aspects helped make the channel so popular. For starters, "thumbnails are responsible for (at least) 50 percent of our success," he says. Furthermore, Youtube is its own animal and cannot be compared to TV or cinema, as what works on the big and/or small screens does not on Youtube. "Dramatic arcs have to occur much faster. The first few seconds are essential and videos should always work in isolation and not refer back to previous videos all too much." The team at Die Videographen (the agency has a staff of nine) goes to great lengths to keep videos short and crisp, with only scenes ripe with excitement. "It occasionally happens that we've shot elaborate videos and had to scrap them completely without uploading them."
Ten channels, 44 million subscribers
The elaborately produced videos with real scenes have begun featuring (sparse) English-language dialogs. As children generally do not yet speak foreign languages, the videos are translated and uploaded in a total of ten different language channels: Turkish (4.3 billion views, 7.8 million subscribers*), Arabic (2.6 billion/6.9 million), French (1.8 billion/4.7 million), Portuguese (788 million/2.3 million), Spanish (213 million/771,000), Polish (171 million/478,000), German (475,000/11,000), Italian (130,000/6,200) and Japanese (121,000/4,800). "Since the videos are voice over anyway, this is 'relatively' easy for the channel."
In the time since KSK started adopting an international focus and professionalizing its video production, a massive global industry has emerged for children's channels on YouTube—and one that no longer only relies on YouTube ad revenue. Some of the biggest kids' channels, such as Ryan's World and Like Nastya have collaborated with toy manufacturers to launch their own product lines, some of them very successfully.
USD 120m for two titans of children's content?
Moonbug Entertainment, a company that acquires bigger name YouTube children's channels, entered the market in 2018. It started by buying "Little Baby Bum", the tenth largest YouTube channel by number of views (17.5 billion) at the time. Moonbug, which is backed by an ex-Maker Studio and Disney manager, among others, is rumored to pay USD 10m for the acquisition.
After two subsequent, and ostensibly smaller acquisitions, Moonbug landed two YouTube heavyweights in Cocomelon and Blippi in July 2020. Given the fact that Moonbug announced a new funding round of USD 120m at the same time, many assume that a large chunk of the money raised was used for the purchase of the two channels. According to Socialblade, Cocomelon is currently second in terms of views on YouTube worldwide with 151 billion views and third in terms of subscribers with 153 million.
Incredibly popular children's video channel Cocomelon cut its teeth with children's songs. This video from May 2018 has been seen over 6 billion times.
Children's channel aggregator sold for USD 3b
In July 2021, Netflix announced it had commissioned Moonbug to produce two new series, one each for Cocomelon and Little Baby Bum. Then, in November of the same year, US-based Candle Media (backed by ex-Disney and Tiktok CEO Kevin Mayer, et. al) acquires Moonbug Entertainment. According to Bloomberg, Candle Media forked over USD 3b for Moonbug. In the meantime, a number of YouTube roll-up companies have entered the market that do not solely focus on children's content. Companies such as Jellysmack and Spotter have announced their intention to buy up the rights to old videos from Youtube channels for several hundred million US dollars.
KSK has also changed hands in the meantime, with previously under-the-radar-flying French company Animaj acquiring KSK in late 2022/early 2023. Animaj itself has not responded to OMR's request for comment and has thus not confirmed the purchase. However, the "Kidibli" Instagram account, what the primary KSK channel and the nine other channels are now called, are linked directly to the Animaj website. Plus, the Animaj website officially lists Kidibli as one of its "shows."
Google restricts functionality on children's channels
The description of Animaj's business model in a job posting is reminiscent of Moonbug Entertainment's: "Our business model is to acquire and scale high potential IPs (universes, characters, and stories), facilitating distribution on over 100 streaming platforms, including Netflix, Hulu, Apple TV, Sky, Roku, and develop brands via content licensing, merchandising, original productions, and brand partnerships."
Just how much did the French company possibly pay to acquire KSK? The main English-language channel alone generated 2.2 billion clicks last year. Ad revenue from children's channels on YouTube is no longer as high as it once was after Google restricted the functions on children's channels in 2020 in the wake of the Elsagate scandal (and after receiving a hefty a fine by U.S. regulators for added incentive). Since then, only contextual and no personalized advertising has been played on children's channels.
EUR 4.4m in ad revenue for 2022?
Nevertheless, several YouTube experts interviewed by OMR, who do not wish to be quoted by name, see it as plausible that KSK's videos still generate two euros per thousand views on average. "Before Christmas, CPM prices are particularly high," said one expert. "That's usually when 60 percent of annual sales are made." The 2.2 billion views in the main channel last year would thus correspond to an advertising revenue of EUR 4.4m. For this reason, all the experts we interviewed estimate the deal to have been in the double-digit million euro range.
Animaj appears to have had the requisite liquidity. According to the aforementioned job posting, the French startup has, according to its own figures, concluded a pre-seed round in the amount of EUR 5m. However, startup database Pitchbook estimates the complete investment sum available to Animaj at a total of USD 18.3m.
Kidibli set to catch Youtube's post-Corona blues?
Renaming all of the KSK channels to "Kidibli" is likely to have been a first step towards the development of an IP of its own, which can then be extended to other revenue sources (such as merchandise, toys and series beyond Youtube). In addition, since October 2021, a cartoon-like figure of a befreckled boy in bifocals has appeared in the videos, which will probably serve as an identifier outside of Youtube in the future.
Could this be "Kidibli?"
Generating further growth could well prove challenging for Animaj. For one thing, views of videos on the main Kidibli channel have recently declined slightly. On the other hand, the slowdown of the digitalization triggered by Corona and the resulting decline in advertising budgets, for example in eCommerce, also seems to be having an impact on YouTube and the platform's advertising revenues. Most recently, YouTube's advertising revenues have not met expectations of stock market analysts and have, in fact, fallen two quarters in a row.