Ellesse: the story of a comeback through digital marketing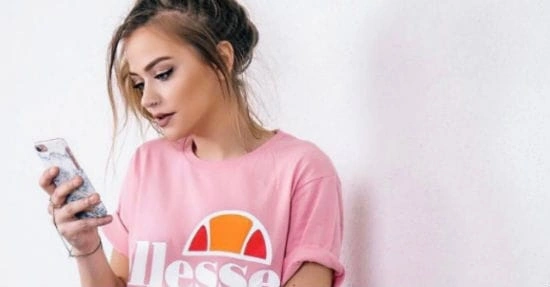 The comeback of Ellesse
Titans of 80s sport's fashion returns to center court through platforms like Asos and Instagram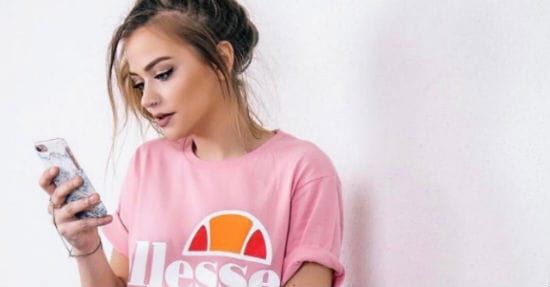 With a revenue increase of 45% only a handful of other sport brands could come close to matching Ellesse's growth in 2016. Quite the comeback for a brand that was washed up and nearly relegated to history. The heydays of the 70s and 80 were followed by the doldrums of the 80s, 90s, 00s and 2010s. In fact, the brand has really only made a comeback in the past two years. It's catalyst? Digital marketing. OMR pieced together just how the brand set about and reconstructed their successful quest for a second act.
For many in the online industry, the events of July 7, 1985 have no meaning whatsoever. And yet, as an unknown 17-year-old ginger-haired German by the name of Boris Becker clinched an improbable first Wimbledon title, a brand ascended to the top: The images of Becker's triumph made headlines around the world—and with it images of a white Ellesse polo shirt.
It was not the first time the brand had appeared in connection with triumphant athletes as Germans may be painfully aware. Three years before Becker conquered the English Lawn and Tennis Club, the Squadra Azzurri won the World Cup at the expense of Germany. The official outfitter of Team Italia off the pitch? Ellesse. The 80s really were a tempo d'oro for the Ellesse as they also sponsored Ferrari's Formula 1 team, spearheaded by GOAT pilot Alain Prost.
Pioneer in Logo Branding
Ellesse was founded by Italian Leonardo Servadio initially as a ski clothing manufacturer in Perugia in 1959—and it's the Italian pronunciation of Servadio's initials which lends the company its name. Ellesse lands its first success in the 70s with the "Jet Pant," ski pants with padded knees and tapered legs so that they fit over the ski boots. The clothing line expanded soon after to tennis, the summer sport of Europe's elite. It was then that the famous Ellesse logo first appears: a hybrid tennis ball with two ski tips flanking a section of the tennis ball laid across the wordmark. The logo soon becomes essential to the brand and Ellesse is one of the first brands to produce items where the logo is a vital component of a garment's appearance.
Throughout the 80s, Ellesse is practically omnipotent with a slew of high-profile sponsoring deals. Success, however, fades fast. In the 90s, Ellesse begins sponsoring Anna Kournikova, a high-profile tennis player who is known for her looks—and for never winning a title—while the training jackets are also in among Britpop bands. But Ellesse's market position is soon decimated as first Nike and then Reebok develop into sport apparel heavyweights. Adidas, too, is working on amassing a global empire. On Adidas' business philosophy, Servadio cited as saying their philosophy is "to buy the entire world."
Sold for peanuts
Ellesse sinks further into obscurity in the face of such relentless competition. In 1994, British family-run company Pentland graduates from running UK operations to taking over a controlling interest in Ellesse acquiring 90% of total shares—for a mere GBP 20 million. For context, Nike is worth over USD 4 billion at the time of purchase.
Yet, as a look at Google search trends shows, demand and interest in the brand has shown strong growth in the past two years. Pentland recently announced that despite "some challenging markets around the world, several of the group's brands outperformed expectations […] including Ellesse—and revenue is up by 45%.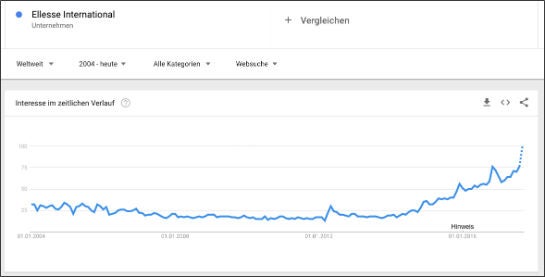 Heritage Collection aimed at a new target audience
The brand's rebirth seems to have begin in 2010 with a back-to-the-roots campaign that reboots its history. The "Heritage Collection" is less aimed at sports enthusiasts as it is a fashion-savvy audience. To put the brand on the target group's collective radar, Ellesse enters into various partnerships with influencers and opinion-makers, like it did with Danish hipster label Wood Wood. But it doesn't completely forget its sporting roots, as this clip on the "Terrace Culture" of the 1980s shows; British soccer fans who don premium, old-school sport brands when dressing casual. In November of 2010, Pentland launches a retro collection of Ellesse training jackets with designs from this time on the aptly-named British online shop "80s Casual Classics" (today 280,000 fans on Facebook and 77,000 followers on Instagram).
Simultaneously, Ellesse opens up offline shops in large metropolitan areas to get closer to urban target groups, e.g. a pop-up shop in London's hipster central Shoreditch and a flagship store in Berlin. But three years later, success remains elusive, and is the target of scorn and derision among influential German fashion bloggers, like Nike Jane (link in German), who didn't mince words saying "the brand is dead to most—if not to everyone."
Asos brings a massive boost in awareness
The definitive return to the realm of the successful happens in November 2013, when Asos announces a co-op with Ellesse. The gigantic British fashion shop–one of the biggest in all of Europe—starts selling an exclusive Ellesse collection. Nike Jane welcomes the move, publishing a post (in German), in which she lauds the "Comeback."
Successful or not, the mere fact that Pentland completed the move to begin with is astonishing. On the one hand, Pentland was the anchor investor on the IPO for Zalando's—Europe's largest online shop and one of Asos' main competitors. Furthermore, according to Zalando's own figures they have 21 million clients—nearly a third more than Asos' 15 million.
127 million potential brand impressions per month
As Pentland never released an official statement, the motivations for the move remain are unclear. The more logical explanation is that Pentland sees Asos as more influential among fashionistas than Zalando. That position holds up to initial scrutiny if you consider that despite fewer clients Asos has a similar number of Facebook fans (4.9 million) and significantly more Instagram fans (6.3 million) than Zalando (421,000).
Furthermore, Asos has a very success magazine that it's been publishing for years. According to its own figures, "Asos Magazine" has the largest circulation for fashion magazines in Great Britain. The latest quarterly report stated that the Asos site had 127 million visits in February alone. The British fashion platform would figure then to be a juggernaut when it comes to generating awareness for fashion brands.
Amazons market dominances forces rethink
Pentland had already overhauled their thinking back in 2006, as Andy Long, CEO of the Pentland Group since early 2015, stated at the Vizions conference (oddly enough sponsored by Zalando) in April 2017 in Berlin. The catalyst for the rethink was the change in culture that Amazon forced upon the market. "We had to concede that what we once saw as our distinguishing features, namely our brands and how they differentiate from themselves, is no longer essential. Today, it's essential to know how to get business running through the massive mechanism."
Since the realization, Pentland has collaborated with various platforms and shops depending on the objective. While platforms such as Amazon present products pretty straightforwardly and Pentland had to make their products stand out through the storytelling around the brand, on the other end of the spectrum there are online shops that perform similar services to some offline shops. "They are about curating a collection. [That helps us be able to] present our products in a desirable context with other things that create a lifestyle." Asos figures to fulfill the role from Long's "other end of the spectrum."
The retro revival gives the brand wings
It's impossible to say whether it was luck or foresight on the part of Asos. In 2015, a retro revival slowly builds among sport brands from the 80s and 90s, which further behooves Ellesse's return to prominence. In English-speaking markets, this segment is dubbed "Athleisure" and includes Champion, Fila, Kappa and Ellesse.
"We wear the fond memories we have from our child and teenager years," says Fredericke Winkler, a fashion sociologist from Berlin, on the phenomenon to a German broadcaster (link in German). How fitting then that a German fashion blogger wrote about the Ellesse comeback: "The first time I held the Ellesse brand in my hands, I was just a little sh*t and rummaged through papa's closet and took a t-shirt with this bright logo to sleep in. Back then, I, of course, never knew that I would end up buying the same shirt many years later."
No ignoring Ellesse on Asos
Asos has profited from the exclusive co-op with Ellesse, which has also benefitted the partners—and not only because the shop named Ellesse one of the three key brands (link in German) in a blog post for 2015. Ever since, Asos has repeatedly featured articles from Ellesse on its website, in newsletters and other media.

When Asos presented the new Ellesse collection on its website in November 2016, it generates a massive amount of interest seemingly out of nowhere and Google searches for Ellesse reach all-time levels.

Instagram boosts wantability
The media too begins taking notice of Ellesse, each time pointing out Instagram's role in the revival. "Sweaters and t-shirts decked out in bright printed logos are really experiencing a comeback on Instagram," wrote the German edition of "Elle." "Bento," Der Spiegel's publication for young people, gave the brand an article, which almost consists entirely of Instagram posts. Instagram itself indicates that there have been some 150,000 posts with the hashtag #ellesse, which, according to analytics tool Popster, have produced 16.4 million likes.
Part of the Instagram push would figure to have been steered by Pentland itself. Ellesse' largest Instagram account is for ellesseheritage and has 119,000 followers at the moment. The account was founded in April 2012; the first posts, however, seem to be pretty off the cuff and do not appear to follow any kind of strategic plan. There are even pics taken by staffers with their phones and the quality is, well, what you would expect.
Musicians and small shops boost credibility
With the co-op with Asos up and running, interest and engagement steadily increases. The account now makes regular posts in significantly better quality. The content is a mix of photos of models and "edgy" influencers, like German "Sandra Bulldock." Then there are a slew of smaller shops who "regrams" the Ellesse posts. These smaller shops offer a select collection that is aimed at a specific target group, e.g. Scotts Menswear (90K subscribers), Foot Asylum (413K followers) or 80s Casual Classics (101K subscribers).

Further enhancing the brand's image are quintessential shots from Ellesse's heyday, from old marketing campaigns and of sporting and pop culture legends in Ellesse dress: DJ Jazzy Jeff & Fresh Prince, Roger Moore, Boris Becker, Muhammed Ali, Guillermo Vilas, Mick Jagger, Pat Cash and Buddy Guy Essentially, Ellesse is transferring its credibility from the past to now. The Ellesse Heritage account also actively recruits hip-hop and UK garage bands; the second-most popular Instagram post with the #ellesse hashtag is by Rapper Fabolous.

Are we about to reach "Peak Athleisure?"
The account's reach continues to grow and Instagram analytics tool InfluencerDB lists its followers are high-quality with only 21% of all Instagram accounts have a higher quality following than ellesseheritage.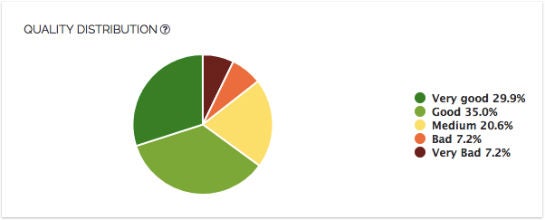 Market researchers see the "Athleisure" trend reaching its peak later this year, while projecting the sport's apparel market in the UK alone to grow to GBP 2.5 Billion. It's a crucial period for Ellesse as the impending market shrinkage will show whether or not Ellesse will be able to maintain its recent success. Maybe it's as simple as going back to its roots. Ellesse recently engaged in a sponsoring deal with Ukrainian tennis star Elina Svitolina, who cracked the top-10 for the first time in February 2017 and is currently ranked 4th. It wouldn't be the first time history's repeated itself.
Thanks to Philipp Klöckner from Trademachines for the idea for the article!