It's the latest drop: is "drop servicing" a passing fad or the latest opportunity to get rich quick online?
It's a dream with legs: making bank online without much effort. After dropshipping attracted its fair share of fortune hunters, drop servicing is the latest in-vogue trend for one-man enterprises looking to maximize margins. Today, we'll break down what's behind the latest arbitrage model and what the chances are that the strategy can actually make dreams come true.
Dropshipping has become pretty commonplace in online circles recently: Setup a shop, present products sourced from China in a "higher-value" environment, acquire clients on Instagram, e.g., and whenever an order is placed, simply forward it, along with the shipping address, to the shop in China, where the products tend to be much, much cheaper. Chinese platforms, like Aliexpress, then send the ordered wares to the purchaser directly. The practice has helped some merchants turn a monthly profit of approx. EUR 10k, without ever having held the sold product in their hands. The allure of dropshipping has been so great that there is a litany of get-rich coaches making money as dropshipping coaches. Stateside, however, there's a brand new arbitrage model taking shape that promises better margins with even less effort.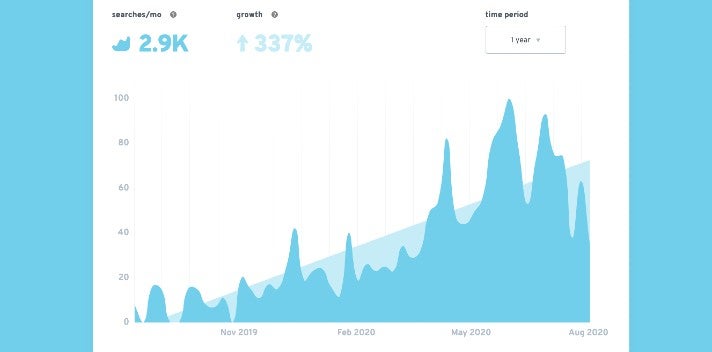 Illuminating the service arbitrage
As the name implies, the principles between the two "drop" models are similar. Both are arbitrage models, i.e. leveraging differences in prices. Drop Servicing generally applies to 1-man or woman companies that provide a digital service of some kind—ranging from logo design to SEO consulting and website design. If a client books one of the services, the provider contacts a freelancer, who offers their services at a significantly cheaper rate (all the while the client is none the wiser). The freelancer model so common in many design and ad agencies and outsourcing in larger enterprises has thus become an option for lone online fortune seekers.
The biggest benefit for dropshippers: as everything takes place digitally, nothing needs to be sent physically. And as such, there are no delivery bottlenecks (compared to goods sent from China in dropshipping) which could lead to dissatisfied clients. The risk of suddenly sold-out items sourced from Chinese merchants is also a non-issue in drop servicing. Last but not least, there is a reasonable chance at long-term customer retention and thus multiple orders from a single individual without incurring customer acquisition costs for each new order. "I liked the idea of selling high ticket services and dealing with less people," says the self-named drop servicing expert Darius Gaynor on Reddit. "It is best to never be the smartest [person] in the room and never try to be a one man [sic] army doing everything. Have a team even if everyone works remote."
According to his own estimates he makes an additional USD 4k in revenue a month via drop servicing. Dylan Sigley, another Drop Servicing fortune seeker, discusses a 12k order in this Youtube video, which he landed less than a week after launching his drop servicing endeavor.
These platforms make dropservicing easy
As is the case in dropshipping, there are a host of tools and platforms available to facilitate launching a drop servicing operation relatively quickly. First, there is the shop software used to present the offered services. Many use Shopify (here's a profile of founder Tobias Lütke) to set up a shop quickly. Such shop software can then be used not only to sell a physical product but also a digital service, such as a cover design for an eBook.
Then there are tools like Kartra and Clickfunnels which can make drop servicers' lives even easier. These platforms market themselves as an all-in-one solution that help you create a landing page and setup a marketing funnel without much effort, both used to streamline the purchasing process and channel visitors to a mailing list (e.g. if they stop the purchasing process before a purchase has been made) or to generate upsells. Those starting in drop servicing usually provide a service that has several phases (e.g. separate social media consulting for individual platforms, or such consulting services sold in bundles of various networks). Such models appear to be a better fit for sales funnel platforms than for Shopify.
The shop, however, is only half of the battle for drop service providers. Their business model hinges on sourcing inexpensive, yet suitable qualified freelancers. And these they can find on platforms like Fiverr, Upwork, People per Hour, among others. Especially Fiverr has become something of a well-known commoddity globally. There are logo designs available for under ten euro and people prepared to setup your Facebook campaign for less than five euro.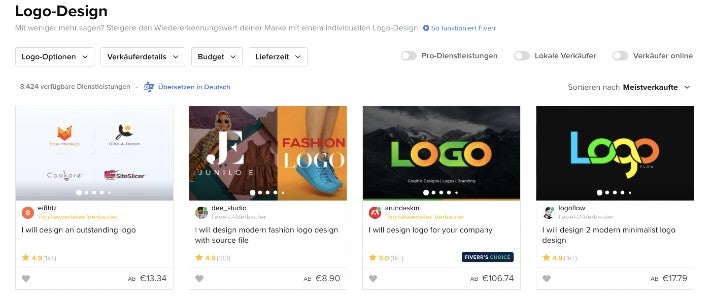 The search for the right niche
Fiverr and Upwork help companies find their niche of services to provide. In various Youtube videos, drop servicing pros discuss how they scoured the Fiverr categories that are untapped and inexpensive.. Then they test if the Google Keyword Planer indicates their desired niche has a relevant search volume and how high the competition is for the most important keywords. Compared to dropshipping, where the products sourced from China are typically promoted via social ads on Facebook and Instagram or through influencers, Google is the most important channel for drop servicing. High-priced services are not typically purchased impulsively (in contrast to fidget spinners and other popular dropshipping products).
Upwork is a freelancer platform from the USA that also lets companies post jobs and receive offers from agencies. If you want to establish yourself in the drop servicing game, you can research on Upwork to find sectors with high-priced postings and also bid on the offers with your "freelancer team" directly. It's one way of circumventing the competitive world of Google Rankings and an easy way to save costs on adwords for your keywords.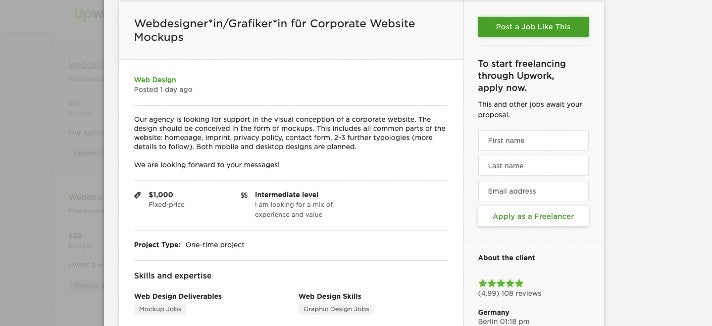 Right place, right time?
The question remains: is drop servicing really so lucrative and straightforward as it appears to be at first glance? That is doubtful, to say the least. While margins in drop servicing may indeed be higher, order volume is much, much lower due, in part, to the more niche-oriented nature of services provided compared to products sold in dropshipping. Just ask yourself, how many people are really looking for an eBook cover design, SEO consulting or help in setting up and running a social ad campaign, compared to, I dunno, N95 masks and hand sanitizer? Then there is the fact that many potential clients price shop online, taking the cheapest offer they find. Couple that with the necessary customer acquisition costs incurred by running Google ads, and that super margin is starting to be trimmed down. Lastly, platforms such as Fiverr have become more mainstream and trusted which creates another hurdle for drop servicers: Why can't potential clients just post their jobs there themselves?
That's all before a job order has ever even taken place. Once an order has been placed with a drop servicer, there are doubts if the drop servicing model is really as seamless as some would say. Given the personalized nature of the niche services central to drop servicing, the business model is decidedly more difficult to scale up than, say, dropshipping with products sourced from China. For a freelancer to deliver a quality product, drop servicers need to obtain a briefing from the client for their freelancers. Should a client be dissatisfied with the services rendered, they get their money back, while freelancers are paid in full. "I only partnered with people who showed me a quality portfolio and got the work done on time wrote Gaynor on Reddit. "They even let me use their portfolio or case studies to share with potential clients."
And out come the gurus 
In spite of these challenges facing drop servicers, there are a host of self-named drop servicing experts who have come out of the woodwork to offer their services. If you Google drop servicing you'll find a host of friendly faces ready to help you get your fledgling drop servicing enterprise off the ground. At the end of each article, there is a link to a free whitepaper or eBook on the subject. Similar story on Youtube, whereyou'll find drop servicing "Gurus," telling their story of how they started their drop servicing business—no free lunches on YouTube, obviously, as the Gurus withhold the key takeaways for their online courses. Perhaps it's the start of a trend that in the end produces more coaches than successfully run drop servicing businesses.
For online fortune hunters, the topic doesn't seem to have lost any appeal. The "drop servicing" Subreddit has some 2400 members discussing the best strategies and models. And Dylan Sigley, who gives a drop servicing course and who we mentioned earlier in the article, stated in his Facebook group of over 7000 members that he made 12k on a single job. It's very, very early days for drop servicing on the whole and it will be incredibly difficult to tell from the outside if there are agencies behind such massive deals or a clever one-man enterprise who outsourced the heavy lifting to freelancers on Fiverr.