Calendar Marketing: How media outlets and brands are taking aim at your calendar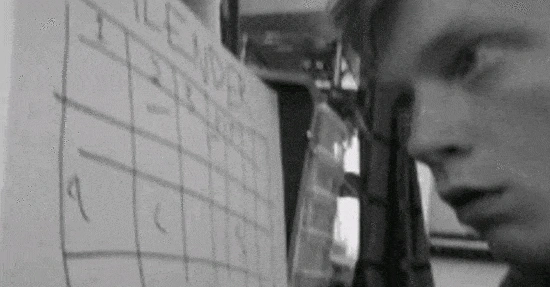 We live in an age where the biggest digital platforms dominate. Whether it's with unpaid, organic traffic or constantly squeezing out more ad spend from advertisers, they have made it exceedingly difficult to reliably and cost-efficiently reach customers. However, there is one place that offers direct access to customers and is (not yet) cost-prohibitive: phone calendars. In the USA especially, media outlets and brands have set their sights on user calendars as a way of breaking through into users' everyday routines. Today, we're taking a look at how mobile calendar marketing really works, some of the best cases already in practice and how you can use it for your brand or business.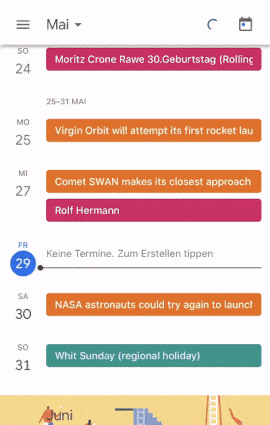 When NASA's Bob Behnken and Doug Hurley made their second attempted launch (which succeeded) in Elon Musk's SpaceX capsule on May 30, heading for the International Space Station, there figures to have been several thousands of New York Times' readers informed of the attempt ahead of time via a simple reminder sent out through their phone calendars. Since 2017, the Times has made its "Space Calendar" available for subscription to space and astronomy aficionados. The Space Calendar then simply sends out reminders and notifications of any upcoming celestial events, like eclipses or meteor showers, and planned rocket launches or in-space maneuvers.
Over 80,000 subscribers
For the NY Times, the calendar is a customer-retention instrument for a specific niche, but also a significant traffic generation tool: Roughly 5 space notifications are dispatched in a given month, each of which contains a link to a Times' article. A report by Digiday from 2018 put the number of subscribers at 80,000 (there are no more recent figures available).
80k may sound like a massive figure for most media outlets; but compared to the nearly five million subscribers to the New York Times, 80,000 isn't all that much. Nevertheless, the people behind the calendar consider the experiment a success: "The reaction has been overwhelmingly positive," said Michael Roston, the editor in charge of the project in an interview from 2018 with US journalism institute Poynter. "And we definitely see many readers visiting the stories we link to in the calendar FROM the calendar."
Wall Street Journal joins the party in 2019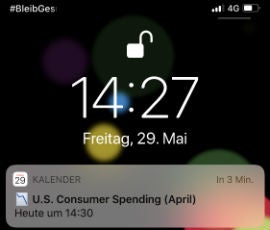 Since the pilot project launched, the New York Times has also set up calendars for the 2018 US elections and for literature, which notifies subscribers of new releases, literary prizes, films and other literature-related events. Inspired by the success of the NYT calendar, a former Times editor set up the "Election Calendar" upon returning to his hometown paper in Minneapolis (Star Tribune) for the 2018 elections, which had "hundreds of subscribers."
The New York Times editors are no longer the only ones experimenting with interactive calendars. The Wall Street Journal launched the Real Time Economics Calendar in March of 2019. As the name implies, the Real Time Economics Calendar is aimed at financial professionals and, for example, notifies subscribers of when the latest unemployment figures will be released or other market-relevant data. The WSJ has also set up a calendar for the upcoming presidential election.
The Skimm launched its calendar in 2016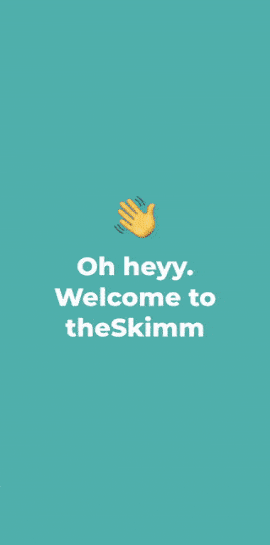 For every WSJ calendar (as is the case for the New York Times as well) there is a dedicated landing page providing interested parties a taste of what types of notifications they can expect when they subscribe to the calendar. For its part, the WSJ primarily promoted the calendar through its own newsletter, wrote WSJ employee Cory Schouten in an article posted to Medium." We are pleased with the number of people who have signed up since we launched our first two calendars in October 2019. We have sent hundreds of thousands of calendar reminders, and so far, our calendars have a very low rate of churn."
To find the fledgling format's pioneers, you have to go back a bit further. Danielle Weisberg and Carly Zakin, founders and publishers of "The Skimm" started the medium in 2012 as a morning newsletter aimed at young, career-oriented women that aggregates the previous day's news in its own unique voice. In May 2016, the two ladies launched the "Skimm Ahead" app, a paid subscription app that notifies their subscribers of the most important upcoming events.
Subscribers in the six-figure range?
The Skimm now offers an integrated app for (iOS  and Android) that bundles all of its content offerings: "The Daily Skimm" newsletter, podcasts, "Guides" on select topics, reading tips and book reviews—and the calendar function, which features prominently in the onboarding process: the first time they use the app users are asked to choose from four broad topics from which they would like to receive calendar notifications. These notifications range from info on when a new album from Lady Gaga drops, when a SpaceX rocket is scheduled to launch or when a presidential primary is held.
There are no official figures on how many subscribers The Skimm currently has (a subscription runs for just under 3 bucks a month or just under 30 for a year). In October 2018, however, the founders told The Cut that they had over 7 million. The same figures appear in current job descriptions. There are also no official figures on how many subscribers have synched their calendars with its event feed. Given the fact, however, that the calendar is highlighted in the onboarding process, it seems more than plausible that users in the 7-figure range have signed up for calendar pushes.
Various service providers offer specialized software
The initial hurdles to get started in mobile calendar marketing are very low. In the Google Calendar you can simply create and manage a public calendar. The market has seen some specialized service providers pop up in the past few years, who provide software specially designed for such calendar projects and promise improved usability and better analytics. The most recent highly visible player here was Australian company Rokt, which acquired calendar marketing software company Calreply in 2017.
Both The Skimm and the Wall Street Journal employ Rokt software for their calendars. "We now have a real-time view into how many users have added our calendars and how they discovered them, how often users engage with a given calendar entry, including when they open a calendar alert and the traffic volume to WSJ.com from links within our calendars," according to Schouten.
Starbucks, the NBA and major TV networks in the calendar game
Listed on the Rokt website are current calendar clients, including Starbucks, Major League Baseball and the National Hockey League, as well as ESPN and Fox. Sporting events in particular seem to lend themselves to the calendar format with not only notifications of upcoming games, but also for when tickets go on sale. Rokt performed a case study for the Rugby World Cup 2019, to which it was able to generate 480,000 subscribers to a calendar listing all the matches.
Ecal has been offering calendar marketing for the past seven years and, just like Rokt, comes from Down Under. Its clients seem to include sport leagues the NBA, the NFL, the Premier League, La Liga and Formula E.
"Never miss a new episode of your favorite series"
An additional player on the calendar marketing market is NYC's Eventable, which acquired mobile attribution tool Rockerbox in April 2018. Eventable's clients include Disney, Uber and US fashion subscription provider Stitchfix, among others. The company claims in a blog article that smartphone users check their calendars "10 times per day" and that calendar entries generate "100X increases in customer engagement and 99% retention rates."
San-Fran based Stanza offers a two-pronged approach to calendar marketing, giving companies the option of their own calendar feed (and apparently counted the NBA among its clients before they crossed over to Ecal), while also running a B2C portal through which users can subscribe to feeds of their favorite sports leagues. The paid product, Stanza Plus, lets users receive reminders for broadcast times or for new episodes of their favorite series.
No good deal goes un-spammed
German companyCalovo operates a similar concept to Stanza with a B2C website on which users may subscribe to calendar feeds of their favorite sports teams, tournaments and TV shows, as well as school breaks and holidays. According to the company site, its clients include German soccer clubs Bayern Munich, Borussia Dortmund and VfB Stuttgart, with the latter embedding Calovo into its ticketing process.
The most recent internet "industry" to discover calendar marketing as a traffic generation tool is spammers. In the summer of 2019, there was a wave of spam practitioners posting events en masse to Google Calendar. Appointments and events that users received (apparently straight to the spam folder) were automatically added to Google Calendar. That led to a deluge of users receiving a host of notifications for dubious giveaways in their calendars.
We decided to take a deeper dive on mobile calendar marketing after reading this tweet by T-Mobile's Martin Hoffmann. Thanks for the tip!