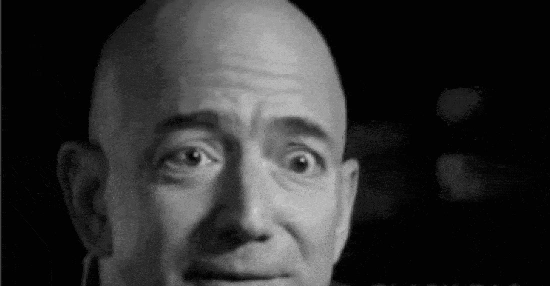 Jeff Bezos
"Dear user, Are you really, really sure you want to buy a more expensive name brand instead of our own in-house Amazon brand?" That's essentially what Amazon has started asking its users (aka customers) in the US. Juxtaposed against the (typically) pricer brand name, Amazon, hoping to expand the mother conglomerate's dominance of all things Internet into yet another sector, is plugging its own in-house product line. After a test in the US, OMR research indicates that Amazon is primed to roll out the feature internationally.


At first glance, it just seems like any other blurb on your standard Amazon page. Every corner optimized to streamline your eShopping experience. But this one inconspicuous sentence has massive ramifications. The Seattle-HQ'd eCommerce juggernaut has been touting "similar items from our brands" right next to name-brand articles. A screenshot that eCommerce analyst Izzy Benoliel shared on LinkedIn shows the results page after searching for "baby wipes." And it's hard to miss the link plastered across the page numerous times, next to baby wipes by Pampers (Procter & Gamble) and Huggies (Kimberly-Clark).

Sellers complain about listing being co-opted
"What would you do if your competitor had a SINGLE product that showed up TWELVE times on the first search results page of Amazon?," Benoliel said of the discovery. "Well Amazon has just done that with their own brands. Amazon has taken the next step in their #brandstakeover and is now testing including a link to their private label product on almost every first page search result!," Benoliel continued in his post on which he pointedly used the hashtag #AmazonWarOnBrands.
On the Amazon seller forum one user talks about a similar experience, also corroborating it with a screenshot. His product listing, too, received an unwarranted addendum redirect potential customers to a similar Amazon product.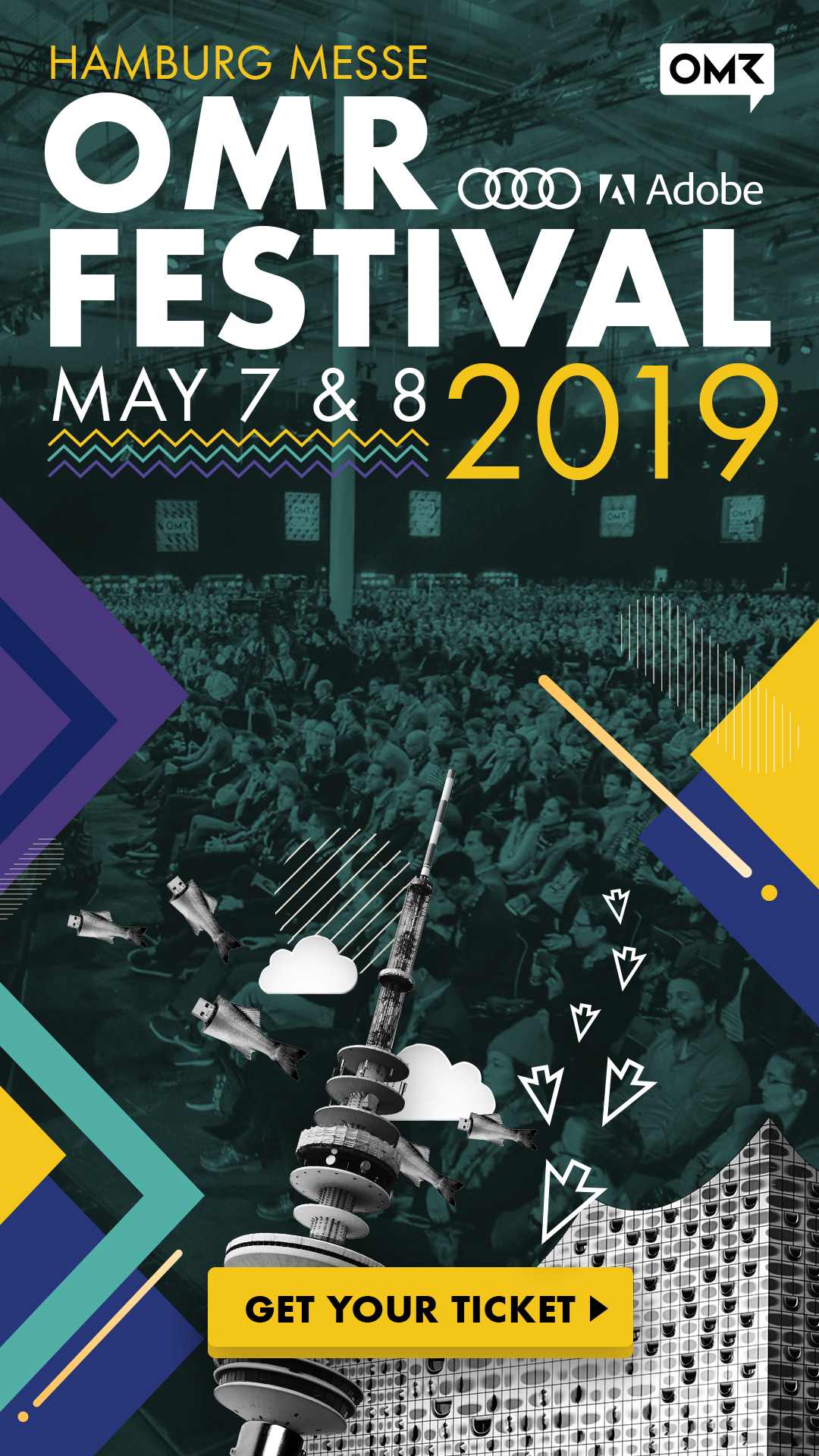 OMR Festival 2019
The biggest event you've never heard of is the OMR Festival 2019. 50K attendees. 400+ a-list international speakers, 300+ exhibitors, 4 stages, 150 Masterclasses, 2 epic parties and more! It's 2 days of insights, inspiration and entertainment—and it's happening this May 7 & 8 in Hamburg, Germany.
Get on board or miss the boat!

Get your tickets
Category pages targeted as well
If you run a Google search for "similar item from Our Brands" and site:amazon.com  and then click the cached results via the drop-down arrow, you can find search results with the wording. These examples give credence to the assumption that Amazon is not only linking its own products to individual product pages, but also entire product categories.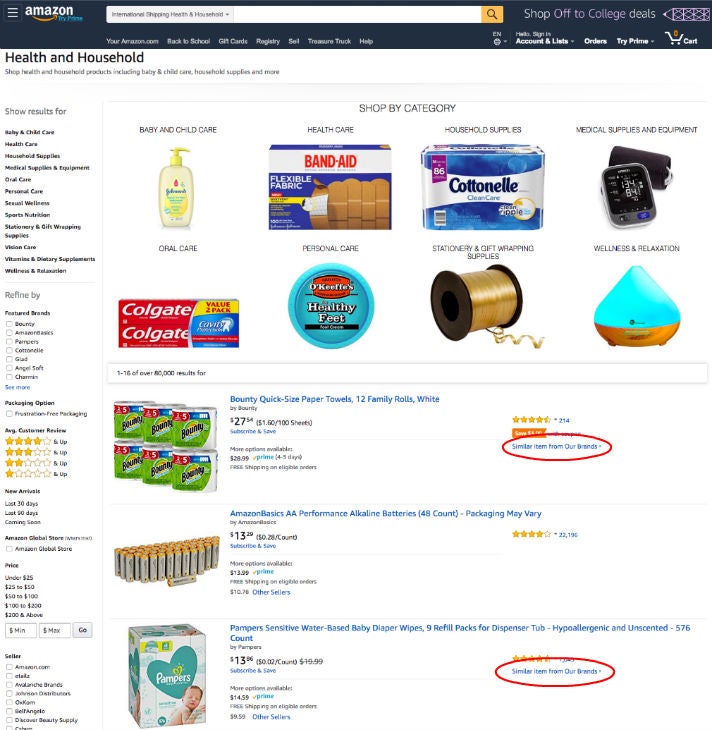 Is Amazon highjacking brand keywords?
What is not clear is if Amazon also references when users search for name brands, i.e. a user searches for "pampers" and Amazon references its own diapers. That would be a massive infringement on brand IPs by Amazon.
What's also uncertain is whether or not Amazon only displays the function to users visiting the platform in the US or if we are dealing with a limited test phase. If instead of clicking on the cached link in the Google example above, you click the live link, the phrase is no longer visible. OMR reached out to Amazon for comment; there has been no reply. But even if we are dealing with a limited test, it shows to which extent Amazon is seeking to leverage its power over brands into profit.
What about an international rollout?
OMR research indicates that Amazon is at least toying with the idea of rolling out the feature internationally. If you carry out an equivalent Google search in German, "ähnliche artikel unserer Marken" site:amazon.de, and click the Google cache results, there are similar pages.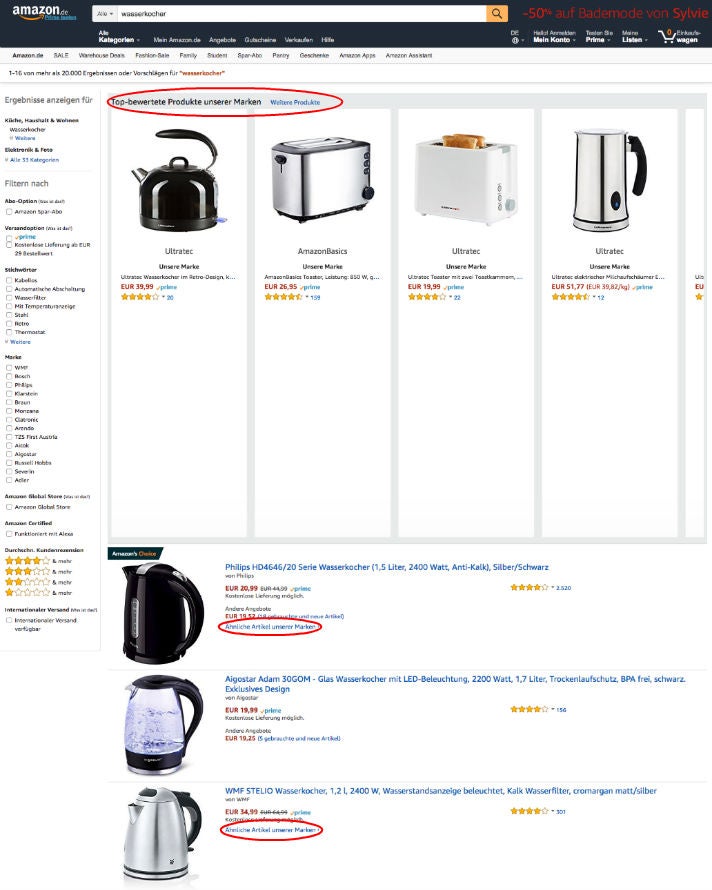 On the German pages, you can even see the possible permutations and potential as several cache results for (electric kettle) have an additional element that Amazon is using to push its own wares: a little box with "Top rated from our brands" (German: Top bewertete Produkte unserer Marken," plugging its own products. In the US, that element is apparently already live on the US platform, e.g. search results for "teeth whitening."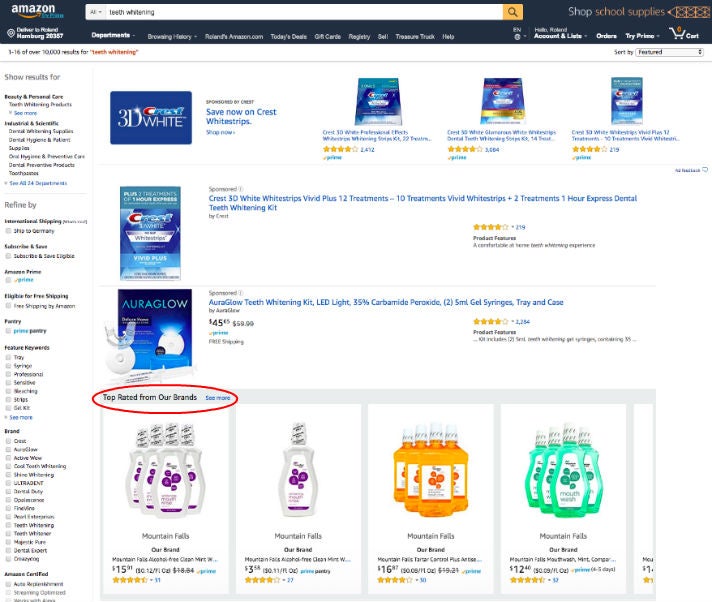 "Alexa, how long will my brand survive?"
In our video format OMR Briefing episode #12, we discussed Amazon's plans to plug its own line of products. Since then, the number of Amazon private-label brands has ballooned to over 70, as US-blog Recode reported last April.


Marketing prof Scott Galloway discussed the lengths to which Amazon will go to drive brands off of its platform back in 2017, with Amazon Alexa responding to "Alexa, buy batteries!" by only offering Amazon Basics, although on the mother platform brand names Energizer and Duracell are available.
Thanks to Christian Otto Kelm from Content Keyword Management for calling our attention to Izzy Benoliels' LinkedIn post!