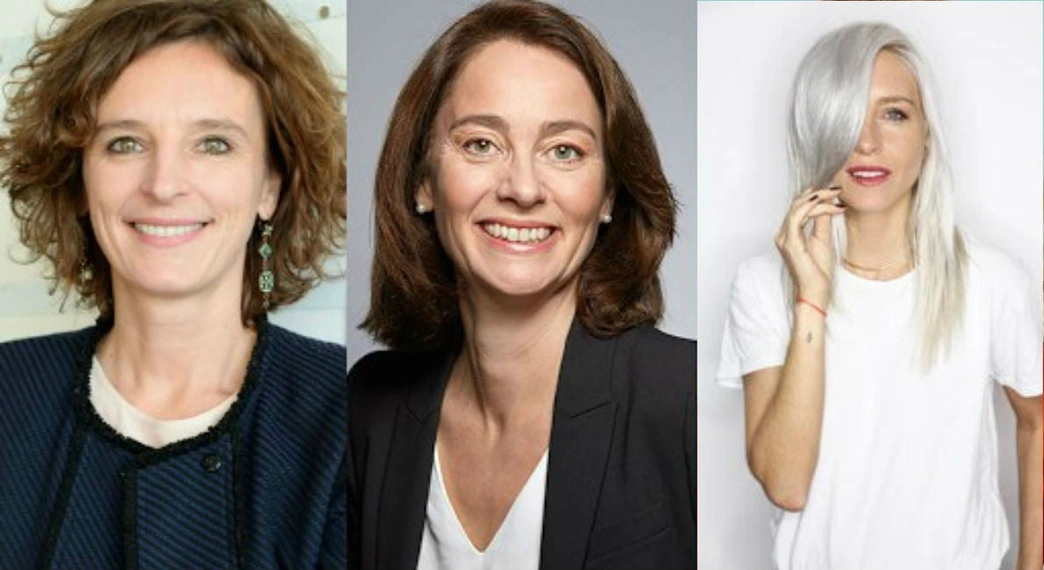 Cloudy Zakrocki refinery29, Katarina Barley SPD and Kasia Mol-Wolf Emotion are all appearing at the inaugural 50/50 @ OMR
As the OMR Festival grows with every passing year, we as a company are constantly looking for ways to expand and create more value for attendees through meaningful connections and discussions. 2019 is no different. In 2019, we've beefed up the dimensions of the Festival with 50K expected to fill seven halls at the Hamburg Exhibition Center on May 7 & 8. Content-wise we've expanded our chops with 400+ international exhibitors, 300+ speakers and 150+ Masterclasses—all new territory for the Festival. In keeping with our expansion and growth efforts, we are excited about our two new Festival formats: 50/50 and Access. 
Within the digital industry, there seems to be a common refrain: women are under-represented in leadership roles and earn less than their male counterparts. And with the numbers reported in the recently issued AllBright Report—only 8.8% of 160 listed German companies have a woman on their board—it's clear that this continues to plague the industry.
On Day 1 of the Festival, Tuesday, May 7, from 4 PM to 6 PM, the inaugural 50/50 @ OMR will take place. We are thrilled to have established women leaders current Federal Minister of Justice and Consumer Protection in Germany, Katarina Barley, VP of Intl Refinery29, Cloudy Zakrocki, CEO Yext Europe Wendi Sturgis and more. It's a 2-hour event that will open dialogue about how to get closer to a more equal representation in leadership roles in the digital industry. Expect discussion, inspiration, and connection. We hope you will join us for this very important session. 
For a complete overview of the agenda and to RSVP to the event, visit the official event page here.
Learn how to enter the German market with tips from German business leaders
With OMR's diverse international audience, we saw a unique opportunity to connect international entrepreneurs and business leaders with established German business leaders to share advice on how to successfully navigate the German market. The result is the first annual Access @ OMR event.
There are barriers aplenty when expanding into a foreign market: language, bureaucratic and of course behavioral idiosyncrasies among your target groups. Knowing them and adapting accordingly can make or break any expansion effort. OMR Access is a 2-hour session on Day 1 of the OMR Festival, May 7, 1 PM to 3 PM, where our speakers will provide a roadmap for success and share cases of international businesses who've successfully entered the German market. 
Here, too, we ask that you RSVP by visiting the official Access event page, which you can find here
Don't miss out on the OMR Festival, this May 7 & 8. Tickets are running out—get yours today.