top speaker
& amazing
artists
International stars, hidden champions and top acts
The OMR stages play host to established names from the marketing industry and stars of the music scene, while lesser-known players also get a chance to tell their story.
Filter & Search
Day
Event
Konferenz
Expo Deep Dive
Expo Big Picture
Masterclasses
Guided Tour
Categories
Innovation
Marketing
Influencer
E-commerce
Affiliate
Video
B2B
Agency
Attribution
Consulting
Content
Gaming
HR
IT
Cloud
Search
Social
Software
Startup
Programmatic
Mobile
Native
Display
Email
Publisher
Data
Performance
Reset filter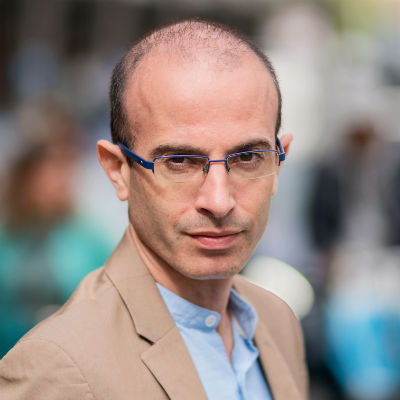 Yuval Noah Harari
Historian and Bestselling Author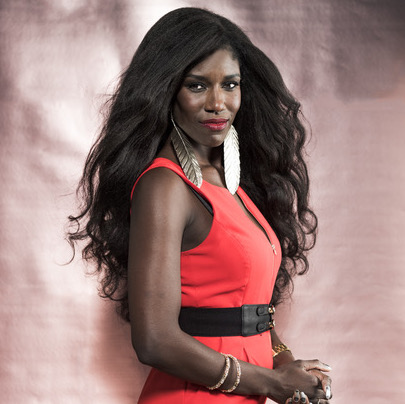 Bozoma Saint John
CMO
Endeavor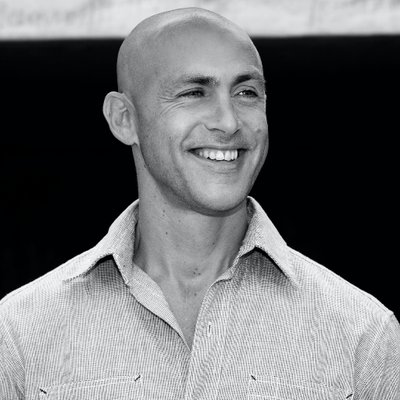 Andy Puddicombe
Founder
Headspace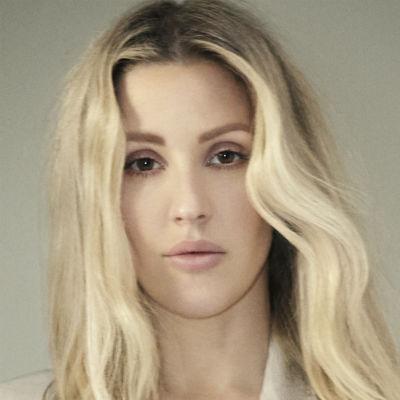 Ellie Goulding
Singer-Songwriter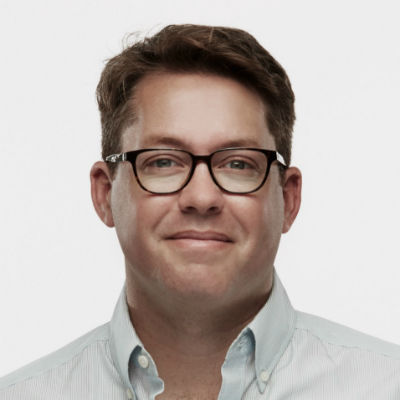 Matt Lieber
Co-Founder
Gimlet Media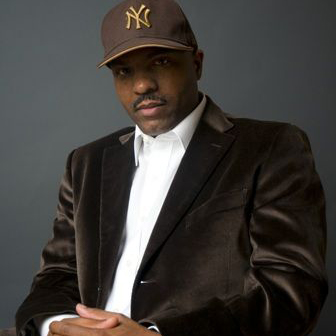 Erin Patton
Architect of the (Air) Jordan Brand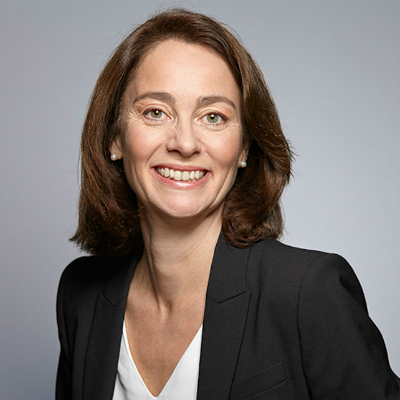 Katarina Barley
Federal Minister of Justice and Consumer Protection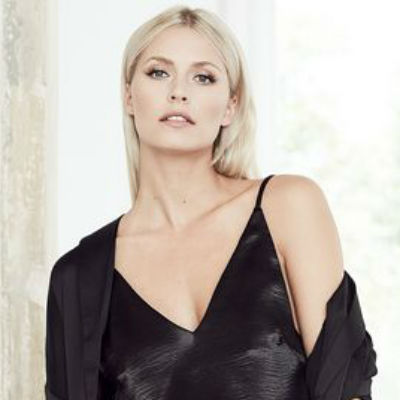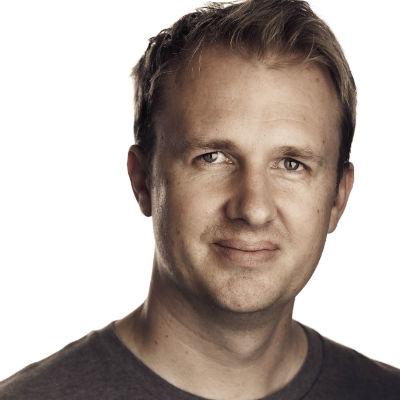 Jeff Green
CEO, Founder & Chairman
The Trade Desk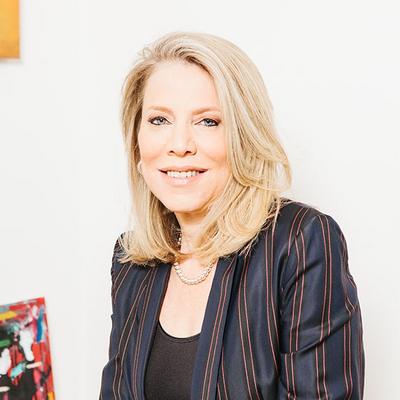 Marian Salzman
Senior Vice President Global Communications
Philip Morris International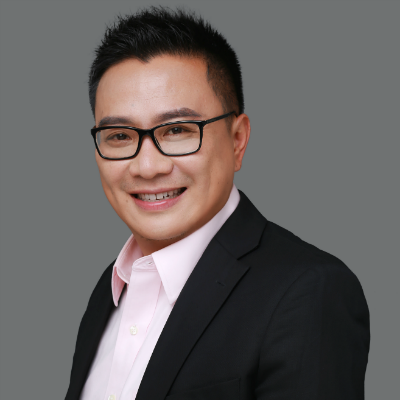 Bowen Zhou
Vice President
JD.com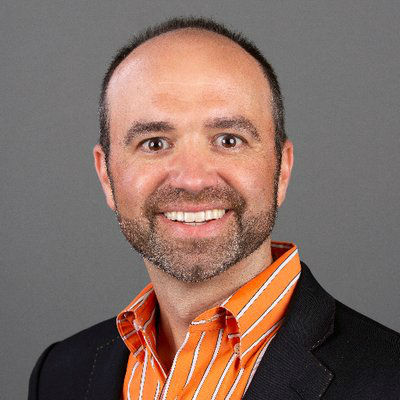 Joe Pulizzi
Founder
Content Marketing Institute
Verena Bahlsen
Founding Partner
Hermann's
Philipp Justus
VP, Central Europe
Google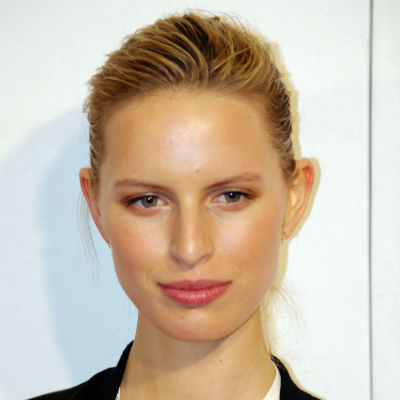 Karolina Kurkova
Founder & Model
Gryph&Ivyrose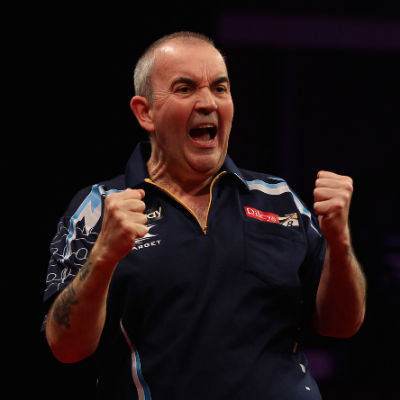 Phil "The Power" Taylor
Darts Legend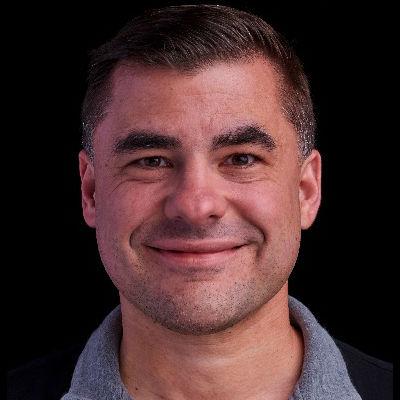 Dave Isbitski
Chief Evangelist, Alexa and Echo
Amazon
Florian Gschwandtner
Co-Founder
runtastic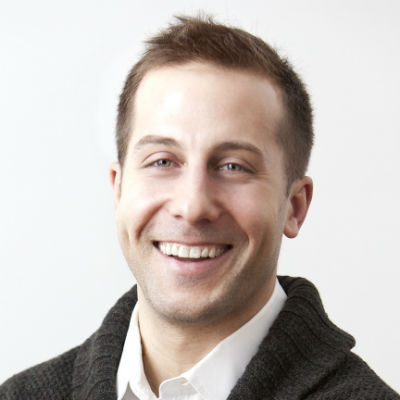 Michael Rothman
Co-Founder
Fatherly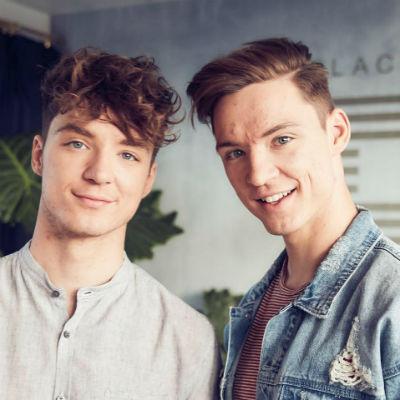 Heiko und Roman Lochmann
Musiker & Social-Media Personalities
"Die Lochis"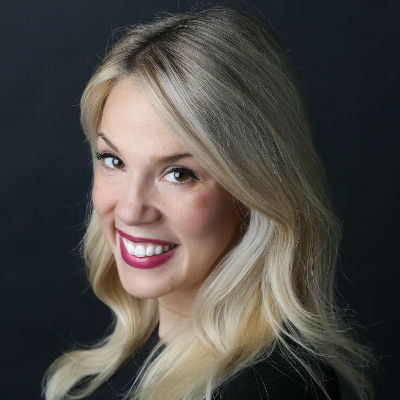 Pamela Kaupinen
Senior Vice President, Strategy
HelloSociety (A New York Times Company)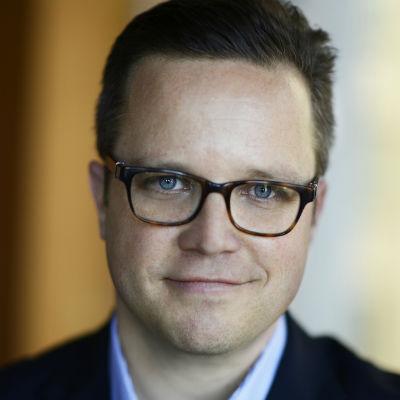 Patrick Harris
Vice President Global Agency Development
Facebook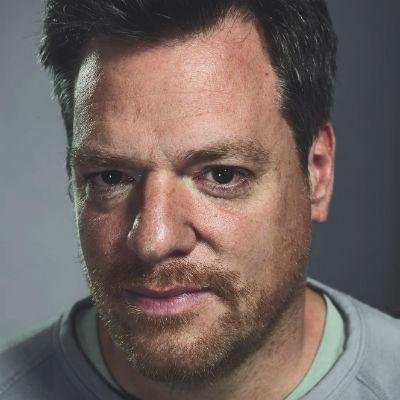 Oliver Reichert
CEO Birkenstock Group
Birkenstock Group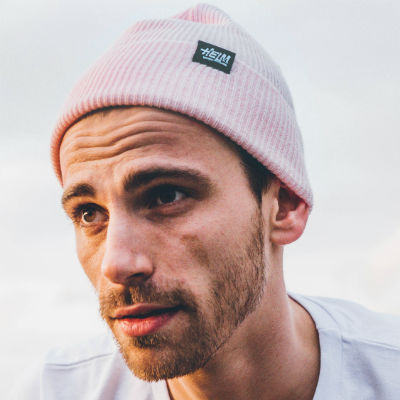 Fynn Kliemann
Youtuber and Jack-of-all-Trades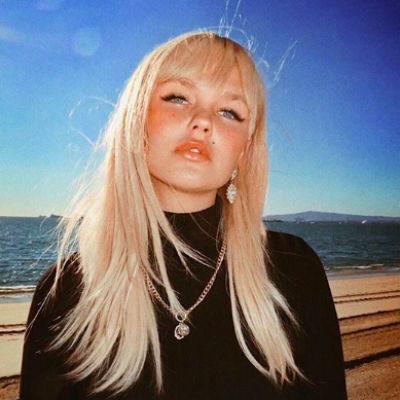 Bonnie Strange
Influencer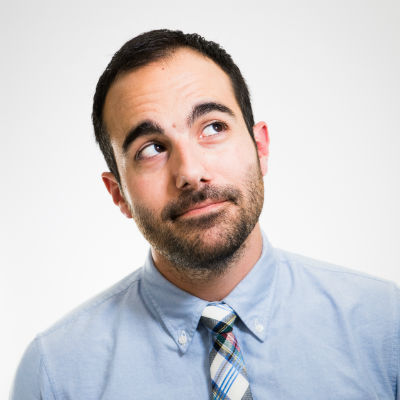 Kevin Allocca
Global Head of Culture & Trends at YouTube
Google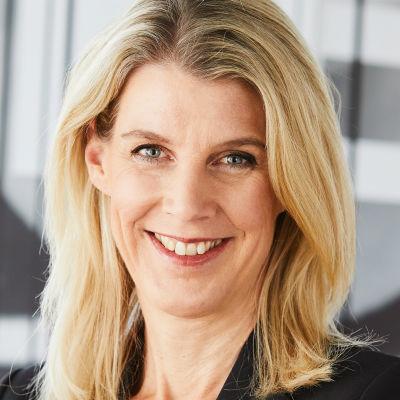 Susan Schramm
VP and CMO
McDonald's Deutschland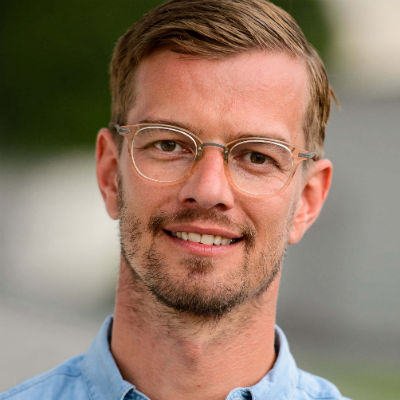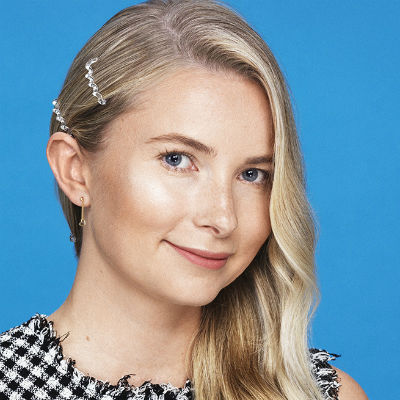 Sophie Trelles-Tvede
Inventor & Founder
Invisibobble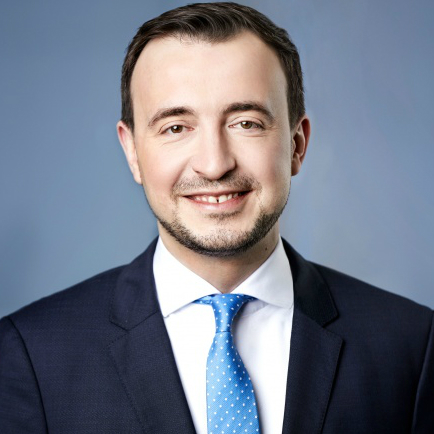 Paul Ziemiak
Secretary General of the CDU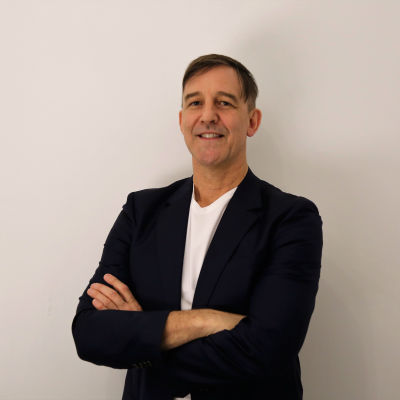 David R. Bell
Marketing-Professor, Author, Investor, Co-Founder of Idea Farm Ventures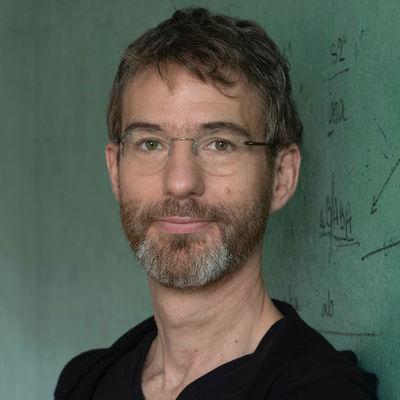 Markus Witte
CEO & Founder
Babbel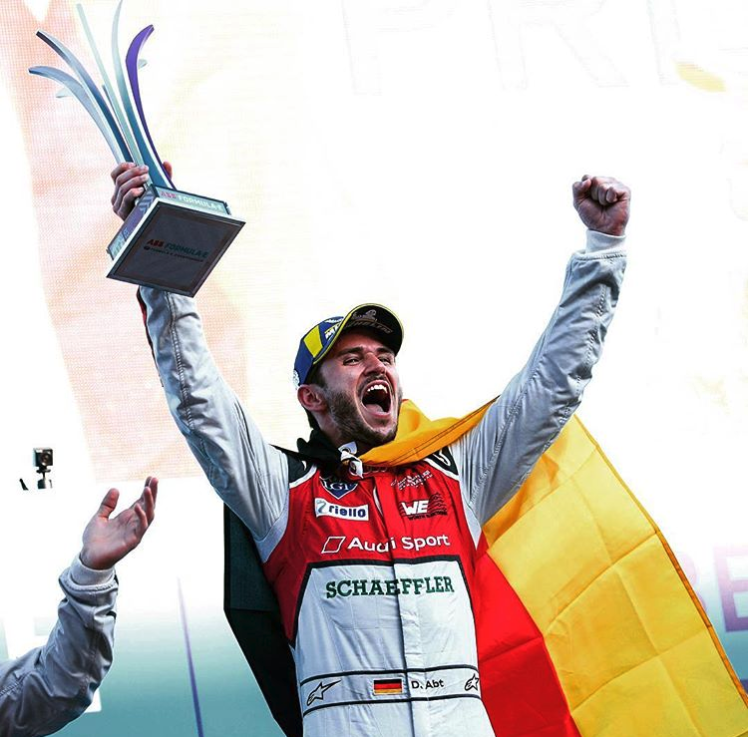 Daniel Abt
Formula E Driver
Audi Sport ABT Schaeffler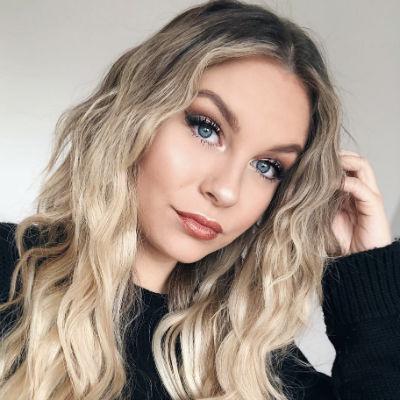 Dagmara "Dagi Bee" Kazakov
Founder / YouTube Creator
Beetique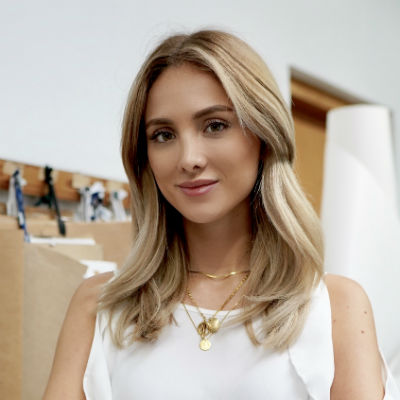 Carmen Kroll
Co-Founder, Influencer
Oh April
Kevin Kühnert
Bundesvorsitzender der Jusos in der SPD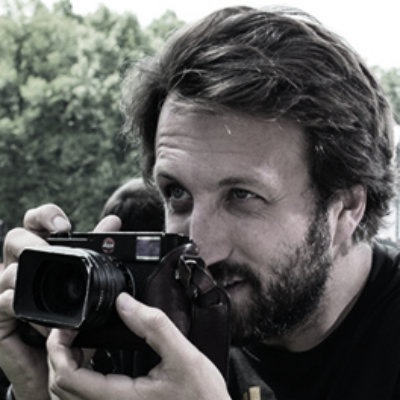 Finn Age Hänsel
Managing Director
Movinga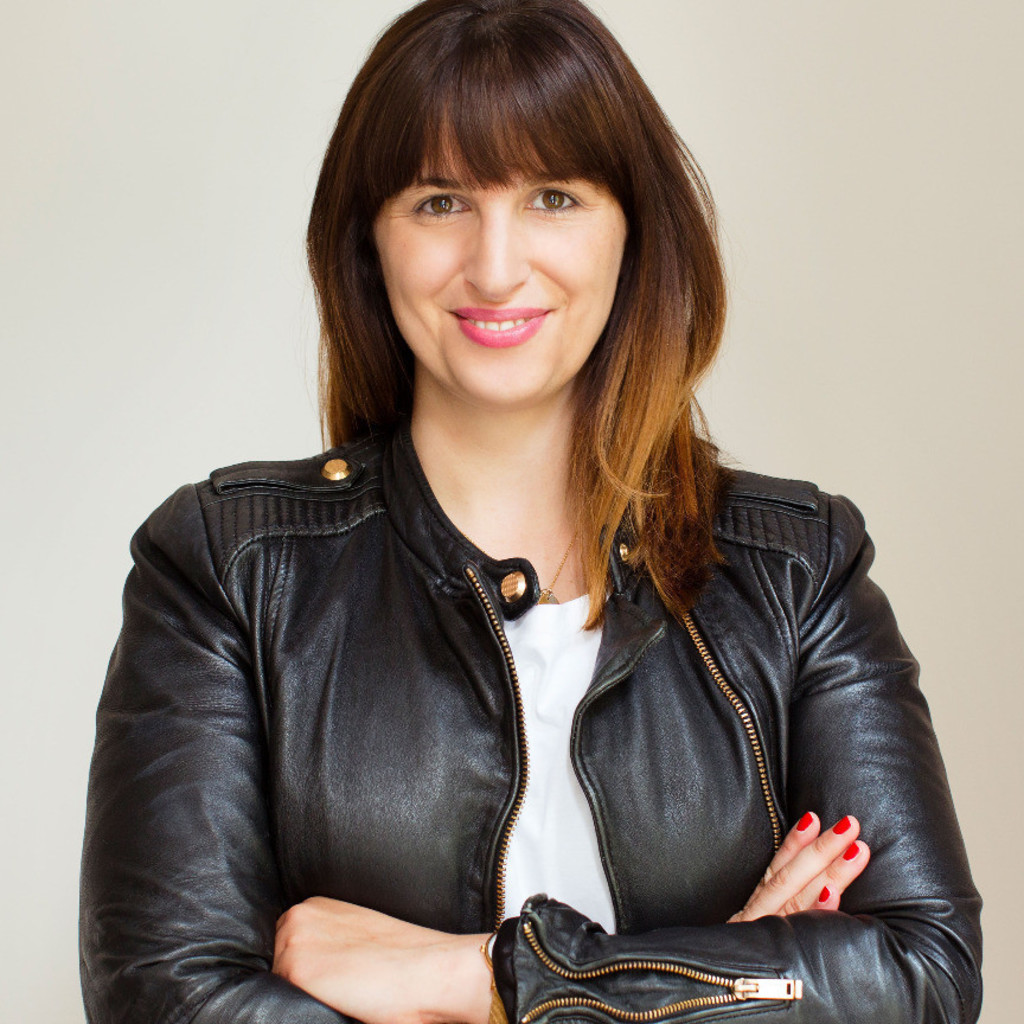 Sara Urbainczyk
Co-Founder & CEO
Echte Mamas GmbH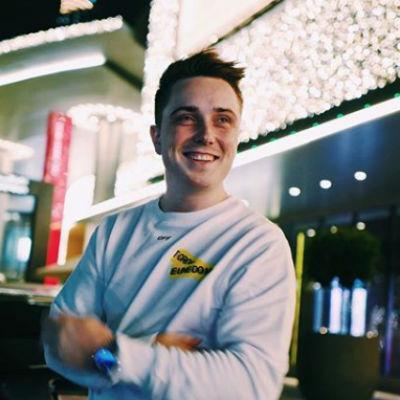 Eugen Kazakov
Founder / Director / Influencer
Beetique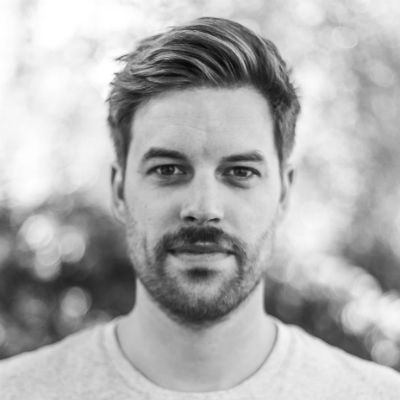 Moritz Mann
Founder
Stadtsalat / Protofy
Pia Frey
Co-Founder
Opinary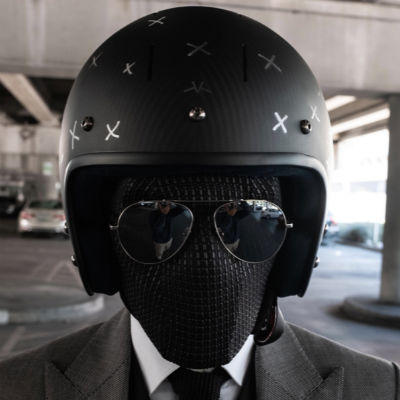 Suited Racer
Influencer and Artist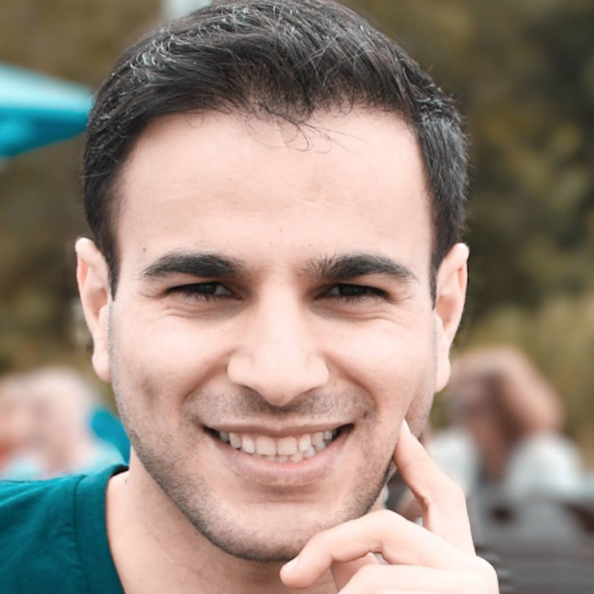 Hashem Al-Ghaili
Science Influencer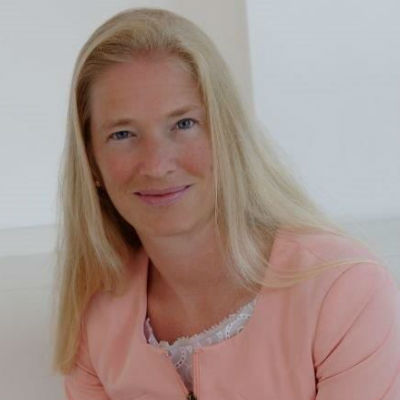 Ines von Jagemann
Chief Digital Officer
Tchibo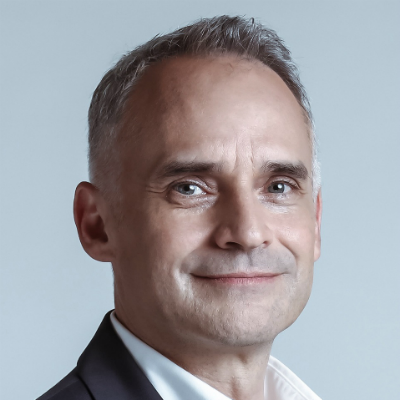 Karl Wehner
Managing Director Germany, Austria, Switzerland, Turkey and Eastern Europe
Alibaba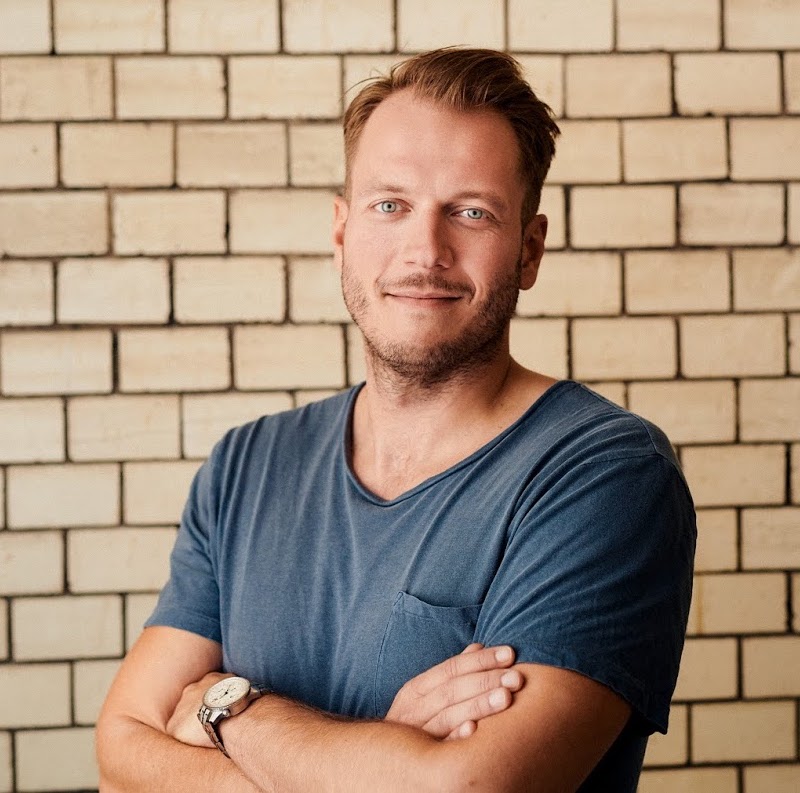 Thomas Weigel
Chief Content Officer
wisst-ihr-noch.de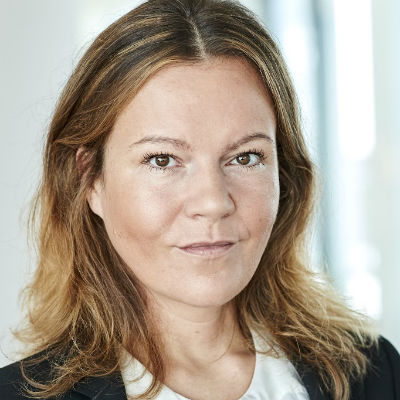 Alexandra Barth
CMO
HRS Group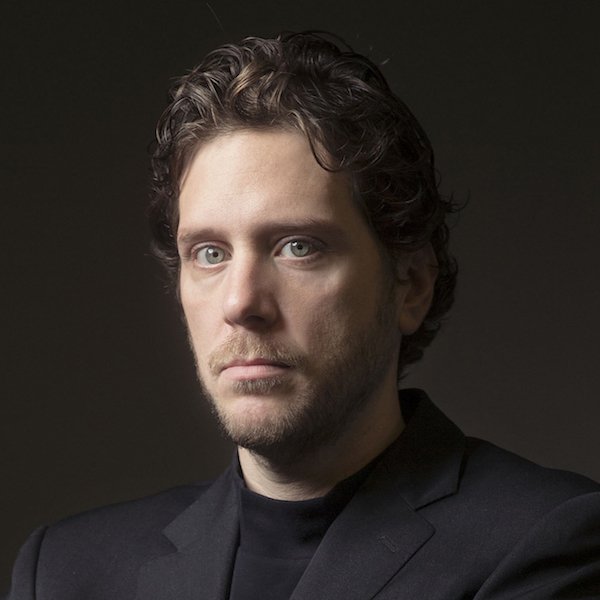 Howard Lerman
Founder & CEO, Yext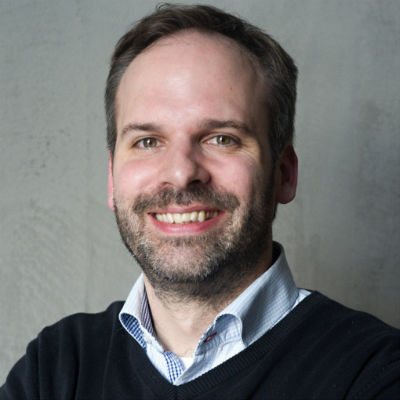 Bjoern Sjut
Co-Founder
Finc3 Group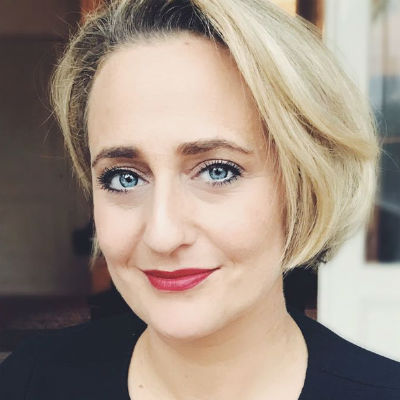 Xaviera Plas
CEO
The Wonder Weeks / Oje, ich wachse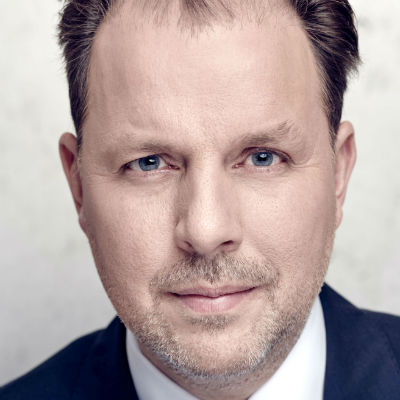 Christian Solmecke
Partner
WILDE BEUGER SOLMECKE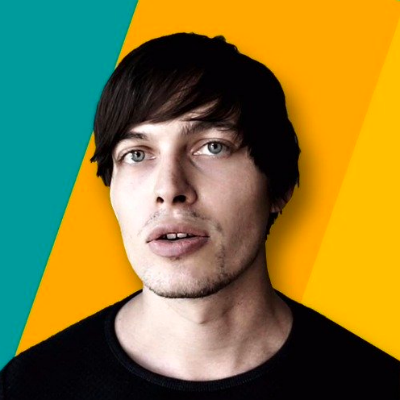 Carlo Siebert
Google Professional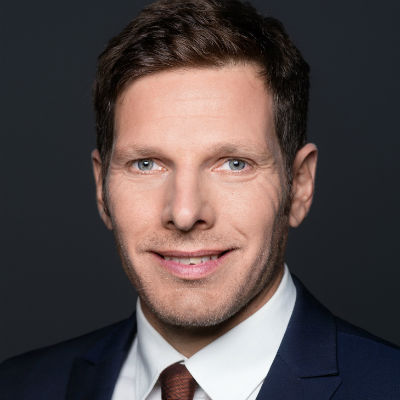 Steffen Herm
Professor of Marketing
HTW Berlin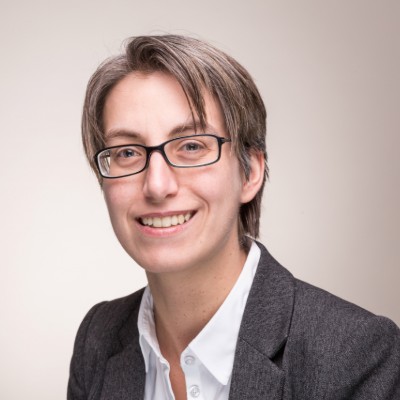 Annabella Da Encarnacao
CMO
Asana Rebel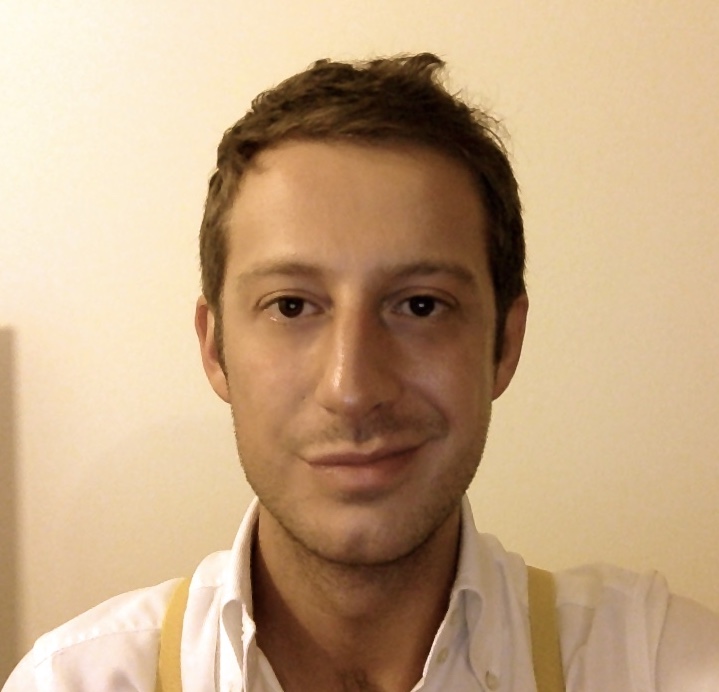 Enrico Plateo
Manager Europe
Tencent International Business Group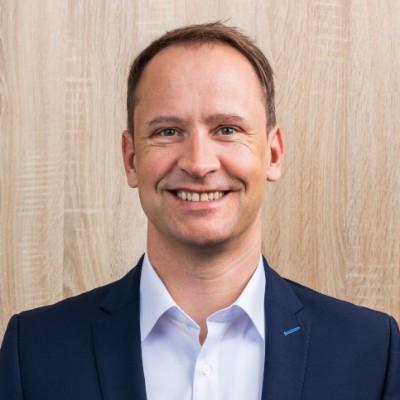 Nils Wolfram
Domain Owner Customer Ordering
METRONOM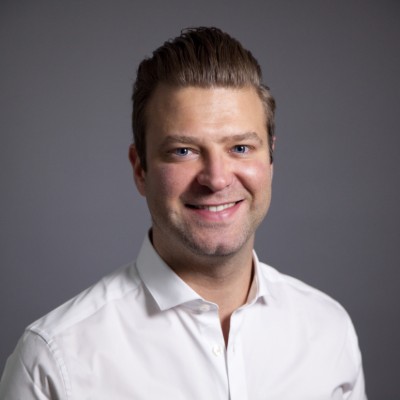 Andreas Groke
Co-Founder & Managing Director
Videobeat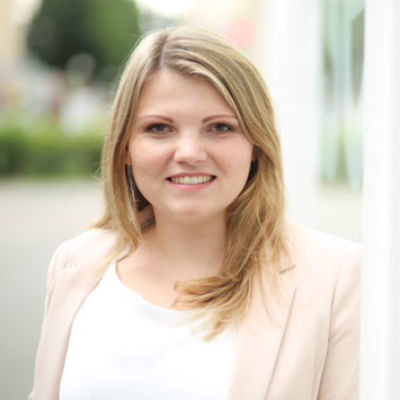 Jessica Schömer
Solution Sales Specialist
IBM Watson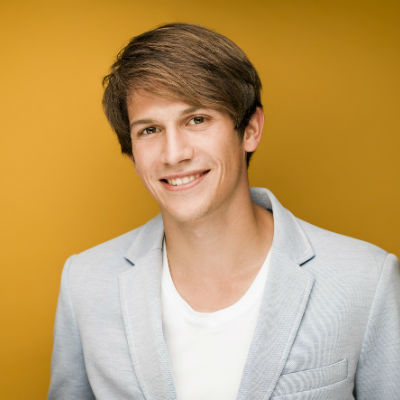 Max Koziolek
Co-Founder
Spectrm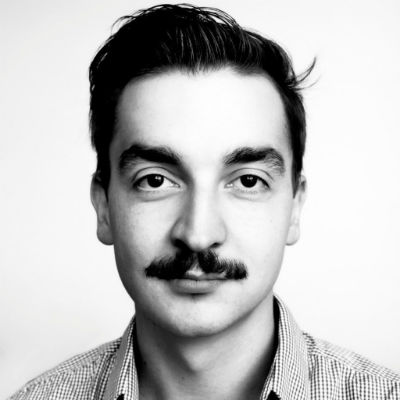 Michael Fischer
Country Manager Europe
Movember Foundation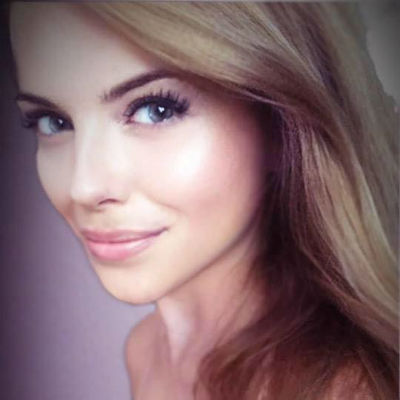 Annemarie Raluca Schuster
CEO/Founder
SiAura Material / Annythinks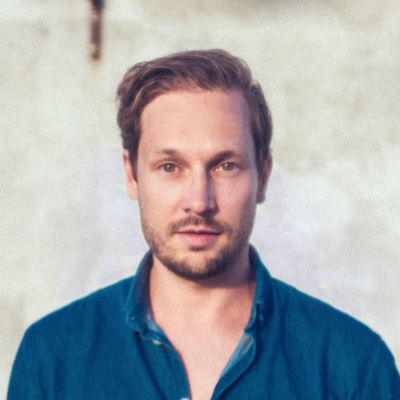 Friedemann Karig
Author, Host and Journalist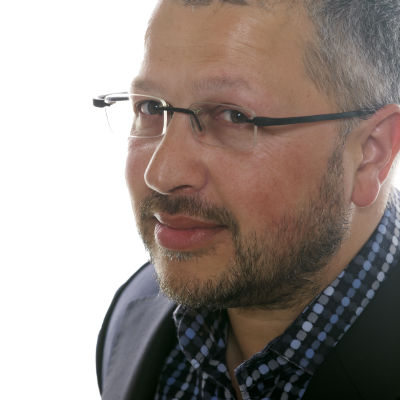 Ian Jindal
Founder
Internet Retailing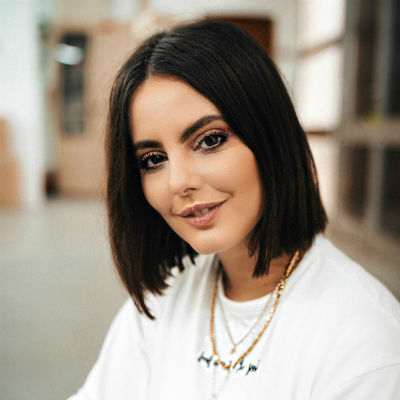 Julia Zwingenberg
Co-Founder
Oh April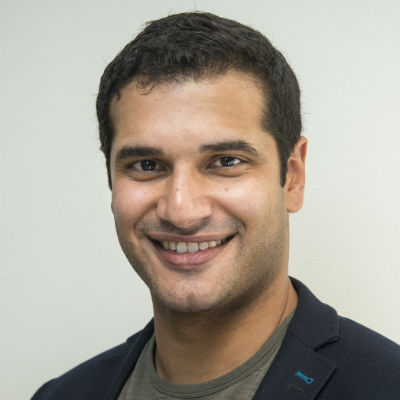 David Hillier
Senior Director of Creative Solutions and Innovation
Adform
Florian Heinemann
Founding Partner
Project A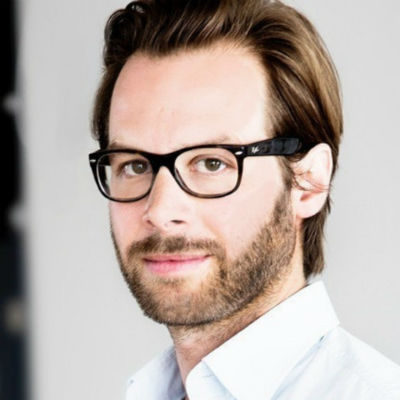 Julian Jansen
Director Content
About You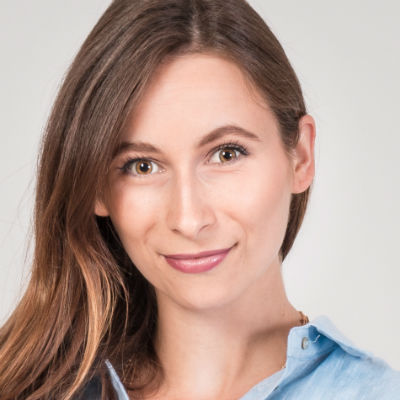 Ann-Kathrin Schöll
Chefredakteurin
gofeminin.de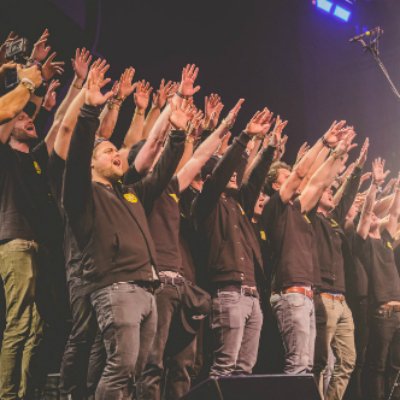 Die Hamburger Goldkehlchen
Artist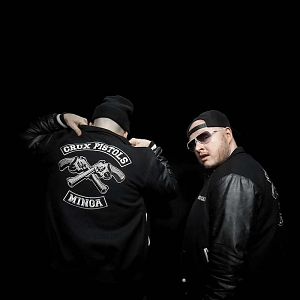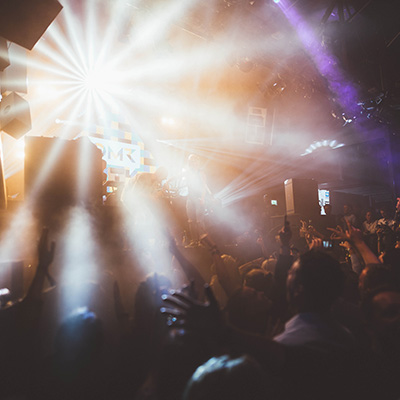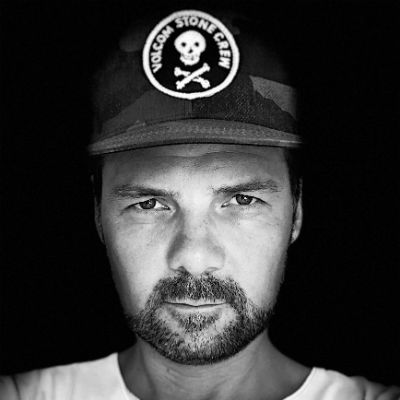 Klemens Huber
CDO & Partner
Dialogschmiede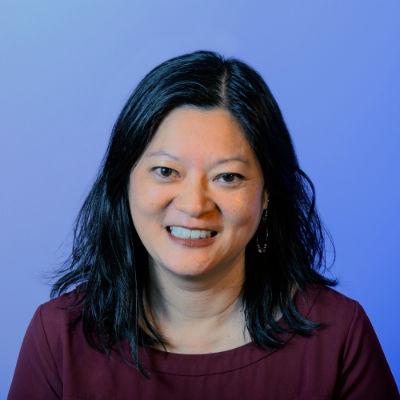 Patricia Chui
Executive Director of Content Strategy & Analytics
Insider Studios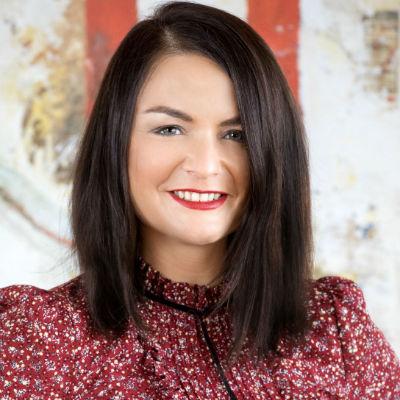 Yvonne Beister
Head of Axel Springer Brand Studio, BILD Editorial
Axel Springer SE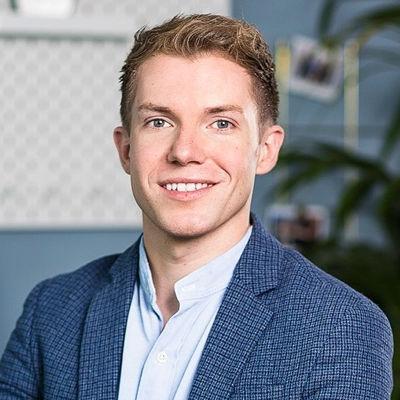 Karsten Günther
Head of Creative Strategy & Business Development
Axel Springer SE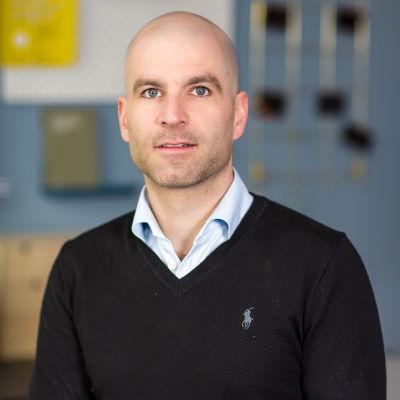 Alexander Franke
Director Content Marketing and Creativity
Axel Springer SE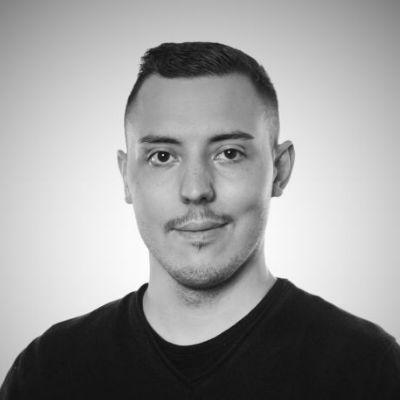 Jan Brakebusch
Head of Online Marketing
Liebscher & Bracht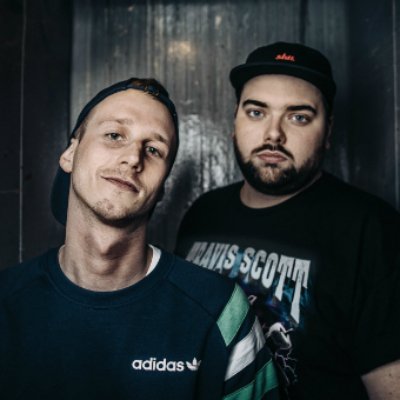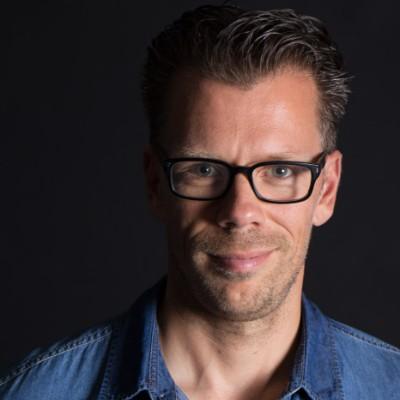 Jan Bechler
Founder
Finc3 Group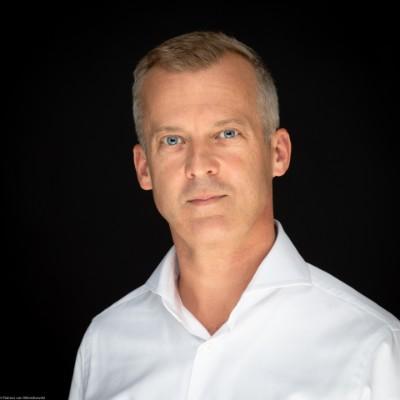 Erik Siekmann
CEO, Digital Forward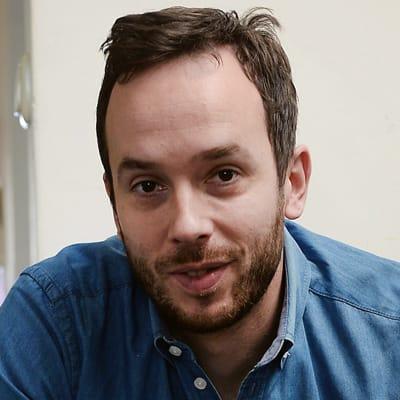 Philipp Westermeyer
Co-Founder
OMR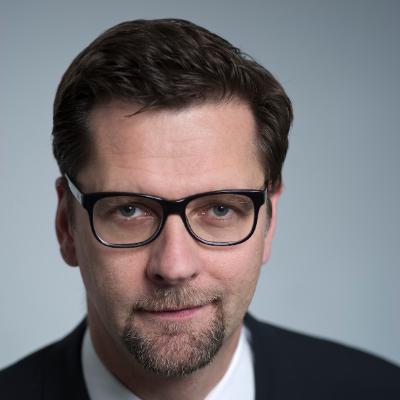 Stefan Kastenmüller
SVP & Group GM EMEA
WWE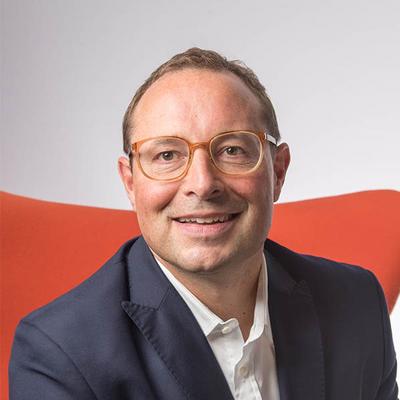 Heye Tode
signalize Evangelist
etracker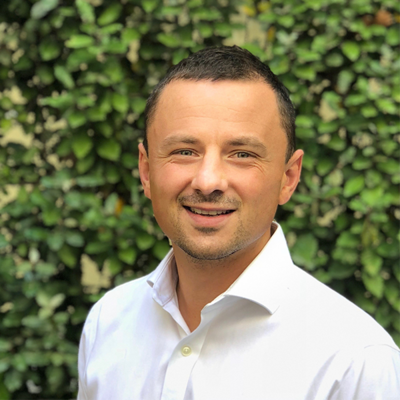 William Ullstein
Commercial Director
YouGov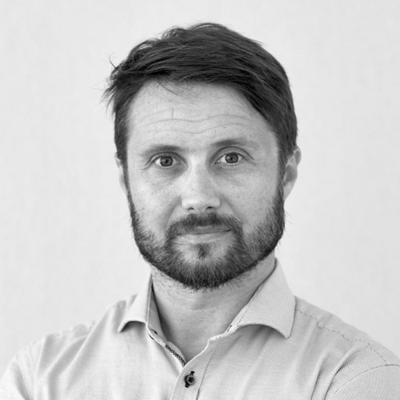 Matthias Mehner
Chief Marketing Officer
MessengerPeople GmbH
Dörthe Jans
Associate Director of Audience Data
YouGov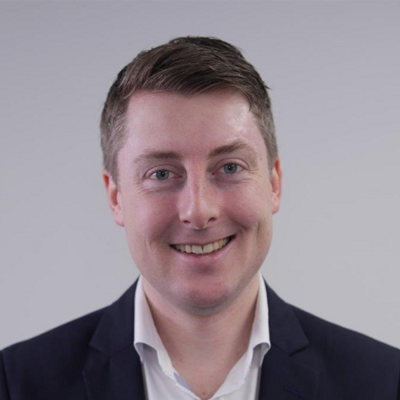 Simon Clode
Project Director
YouGov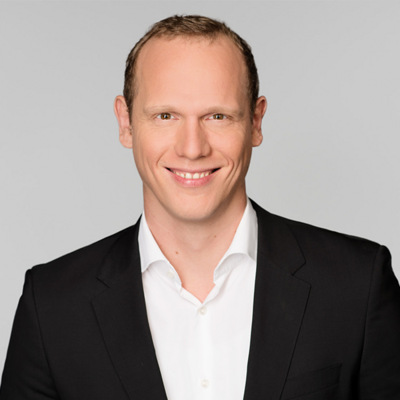 Markus Wuebben
Co-Founder & Managing Director
CrossEngage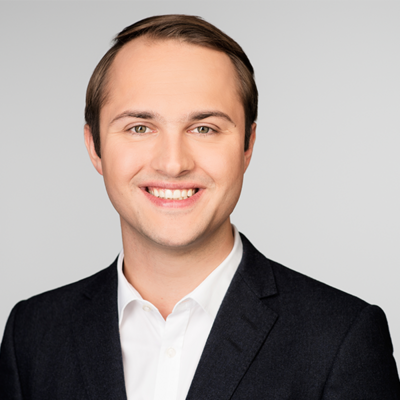 Manuel Hinz
Co-Founder & Managing Director
CrossEngage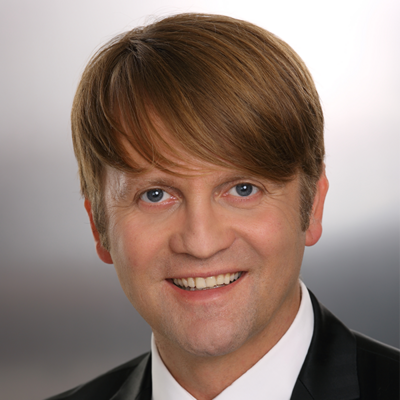 Sven Knierim
Country Manager DACH
Reputation.com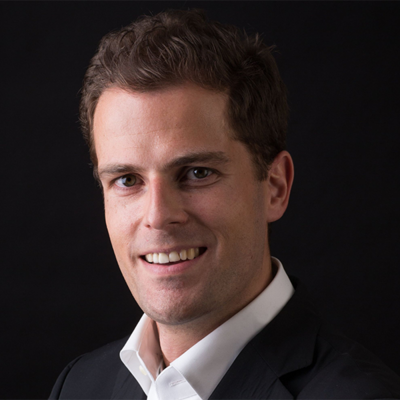 Mischa Rürup
Founder & CEO
Usercentrics GmbH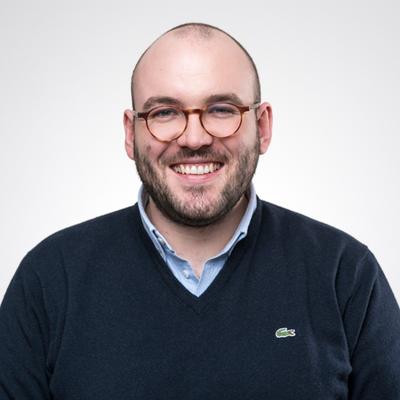 Chris Jungjohann
Head of Germany
Takumi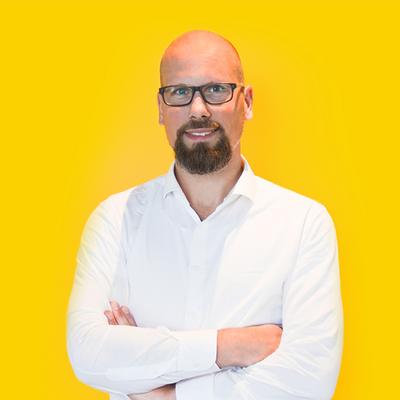 Jeroen Happel
Business Consultant
macaw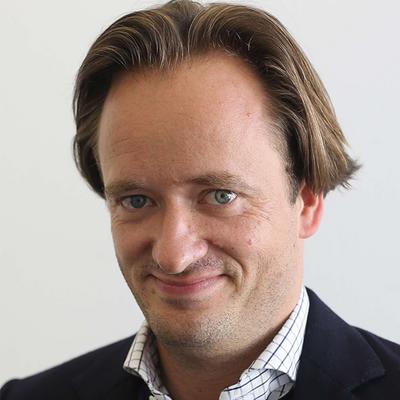 Korbinian Spann
Marketing Experte
Doktor K Services GmbH
Lars Schlimbach
Head of Business Development & Partnermanagement DM
Deutsche Post DHL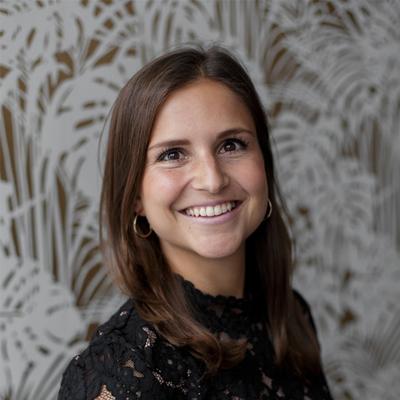 Hanna Waldenmaier
Head of Customer and Partner Success
Usercentrics GmbH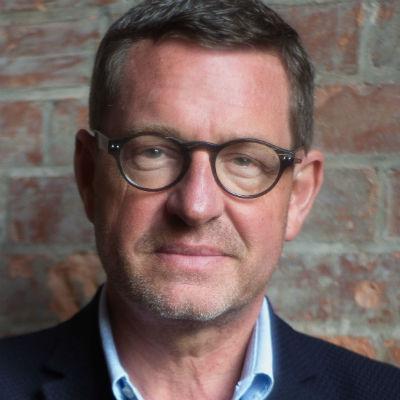 Kai Diekmann
Co-Founder Story Machine, Zukunftsfonds
Story Machine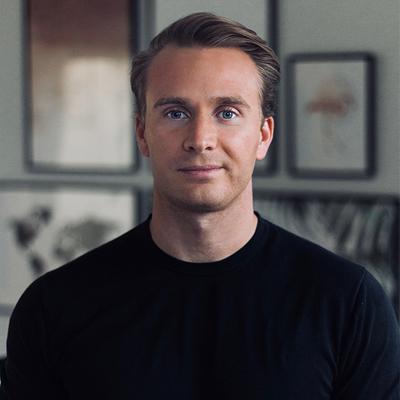 Christoph Kastenholz
Founder & Co-CEO
Pulse Advertising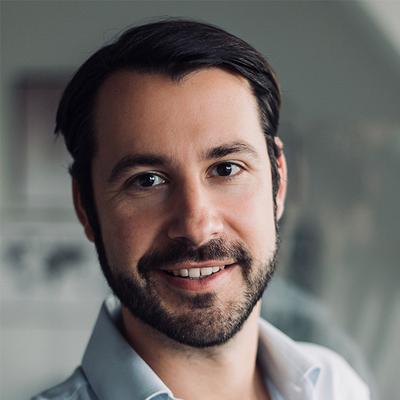 Jonas Wolf
Executive Director
Pulse Advertising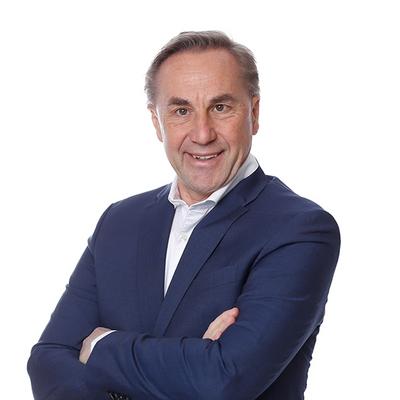 Reinhold Rapp
Consultant
Iskander Business Partner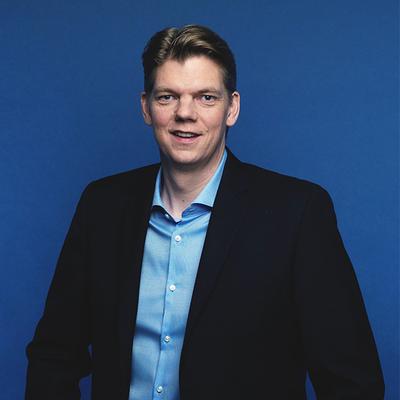 Antonius Fromme
Chief Customer Experience Officer
freenet AG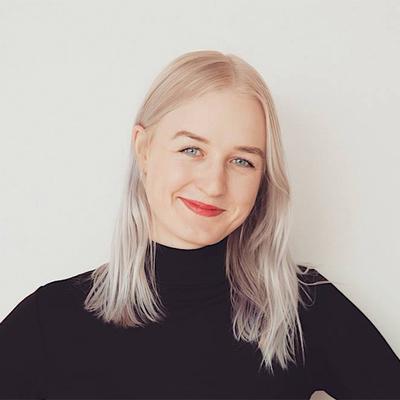 Mette Louise Schmidt
Sr. Customer Success Manager
Falcon.io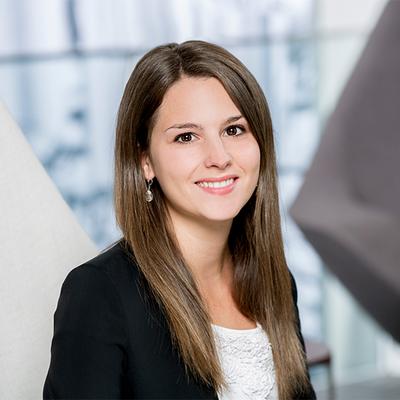 Janine Posselt
Project Manager Digital Transformation
Emmi Management AG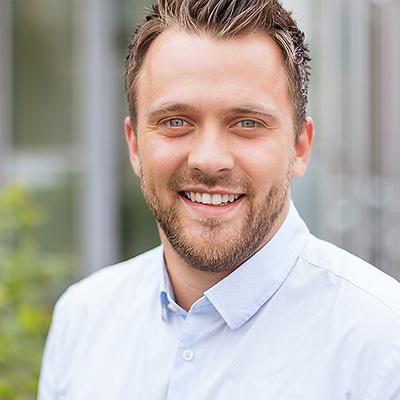 Daniel Palm
Teamleader Digital Marketing
sunzinet AG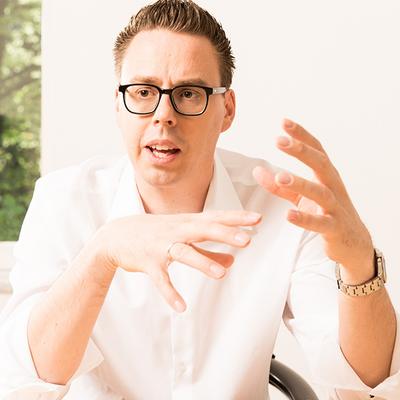 Andreas Heintze
SVP Product Management OOH & Crossmedia
Ströer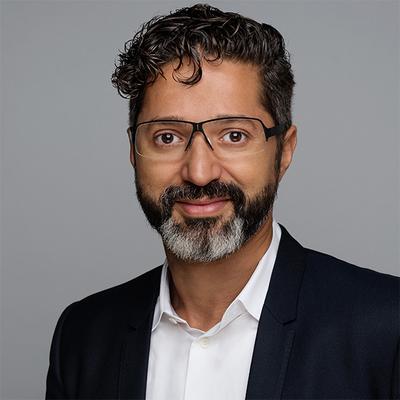 Abdelkader Barjiji
SVP Product Management Digital & Data
Ströer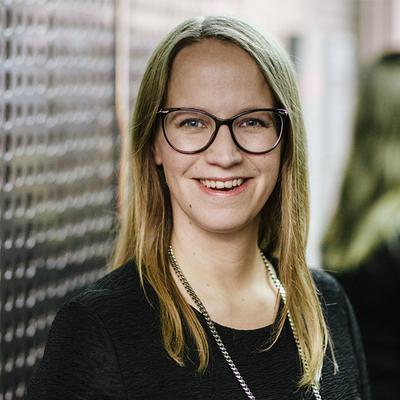 Annina Bleek
SVP Solutions Studio
Ströer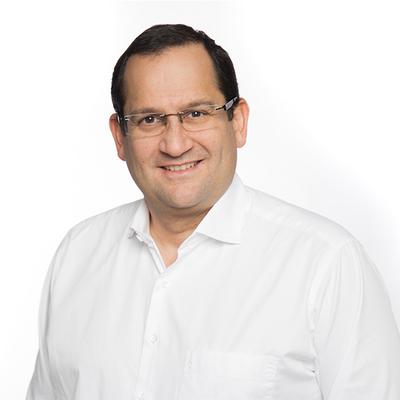 Armin Iskander
Geschäftsführer
Iskander Business Partner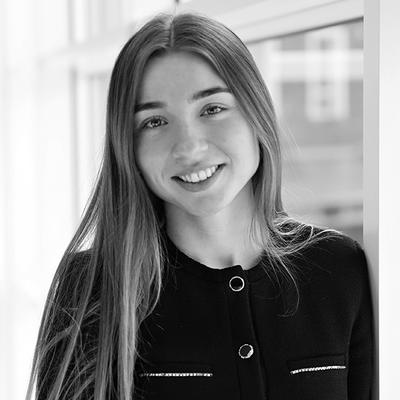 Sara Sihelnik
Country Director DACH
Quantcast Deutschland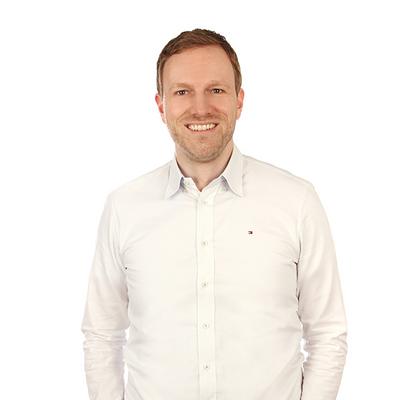 Christian Ratsch
Geschäftsführer
eComCon GmbH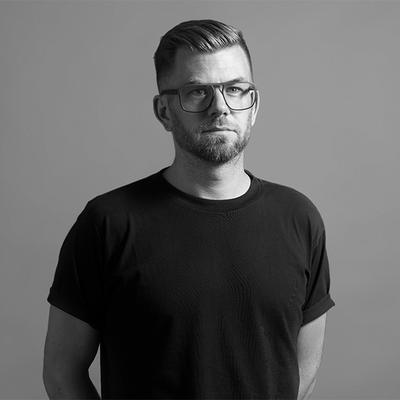 Kai Heuser
Group Creative Director
R/GA Berlin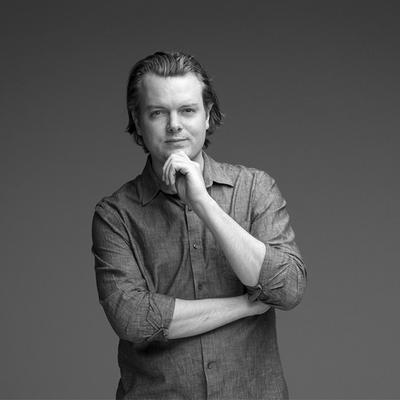 Christian Butte
Group Creative Director
R/GA Berlin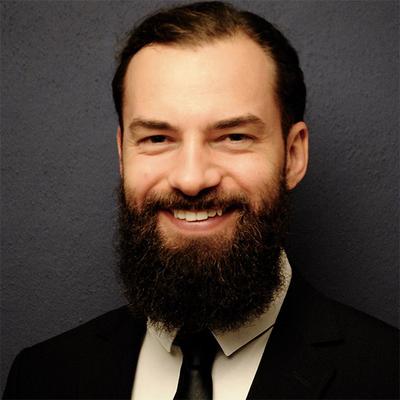 Thomas Seidel
Head of Consulting DACH
Commanders Act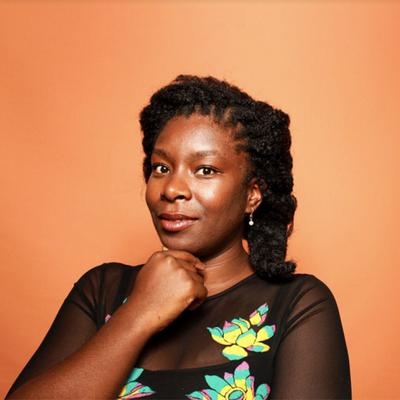 Leslie Boadum
Channel Consultant
HubSpot, Inc.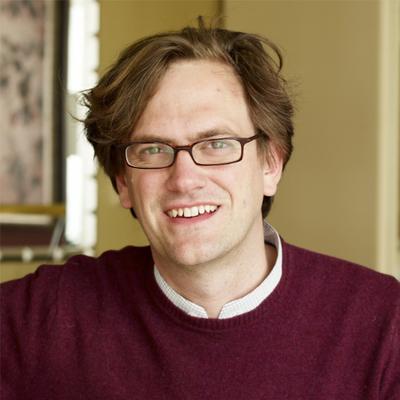 Thomas Crampton
Global Chair, Digital
Edelman Digital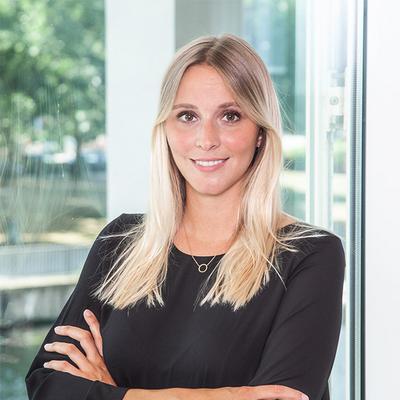 Charlotte Benninghoven
Performance Marketing Strategist
Edelman Digital
Björn Radau
Director Marketing & Communications DACH
Teads Deutschland GmbH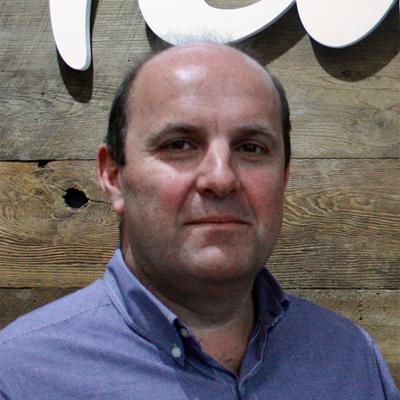 Marc Zander
SVP Global Client Partnerships
Teads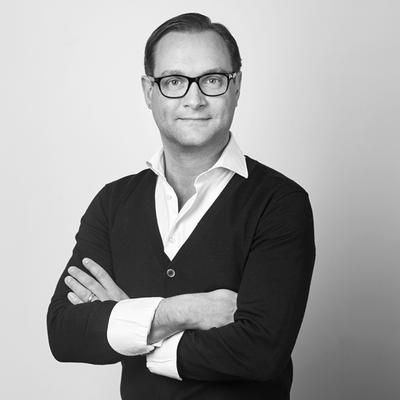 Matthias Stadelmeyer
President and CEO
Tradedoubler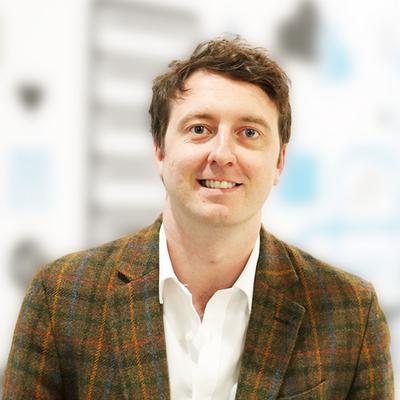 Nick Morris
Vice President Engineering
Tradedoubler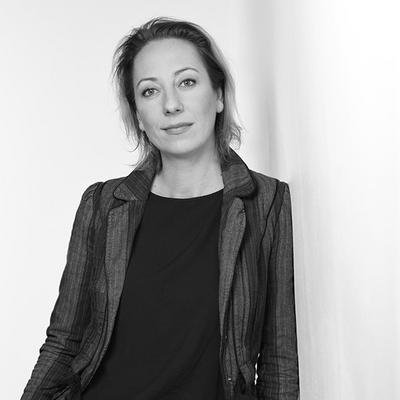 Claudia Batschi-Rota
Country Manager Deutschland & Österreich
Tradedoubler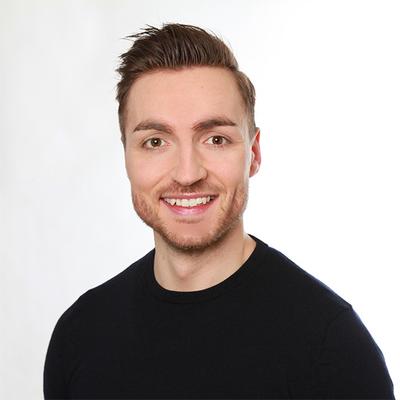 Robert Schöne
Director Media Solutions
esome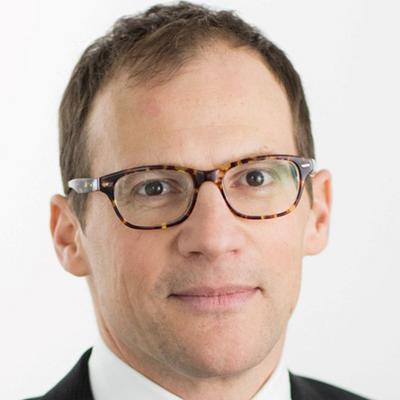 Dr. Andreas Splittgerber
Rechtsanwalt | Partner CIPP/E
Reed Smith LLP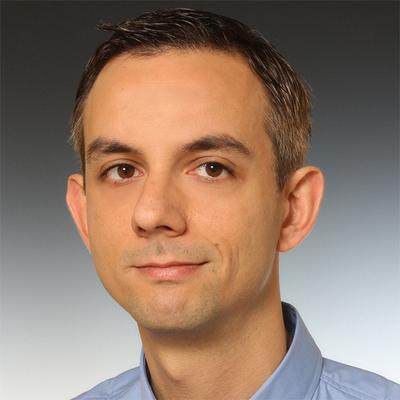 Thorsten Wiesner
Director Brand Partnerships & Business Development BILD Digital
SPRING Axel Springer Digital News Media GmbH & Co. KG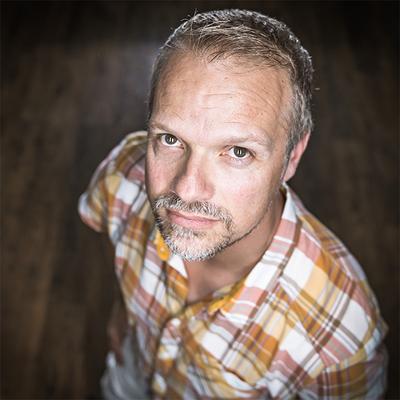 Andreas Ollmann
Inhaber und Geschäftsführer Ministry Group
MINISTRY Group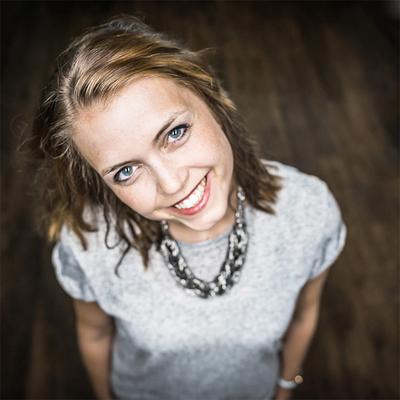 Antje Kroon
Strategic Planner/Unternehmensführung
zwhy GmbH – member of the MINISTRY Group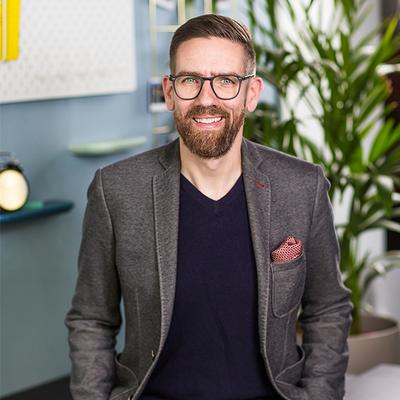 Michael Birnstock
Head of Consulting Axel Springer Brandstudio
Axel Springer SE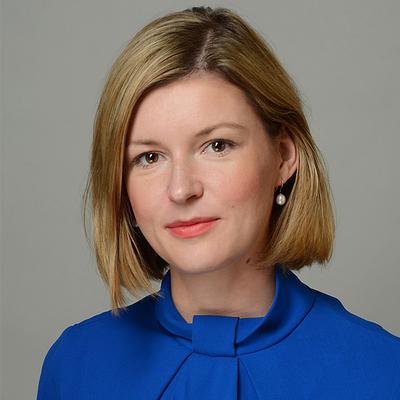 Janine Bilz
Director Platform Solutions
Adform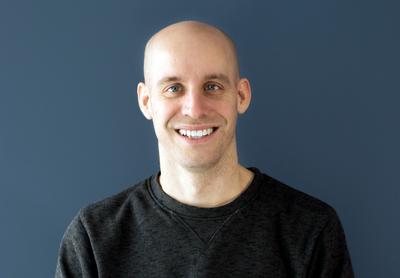 Jochen Schlosser
Chief Strategy Officer
Adform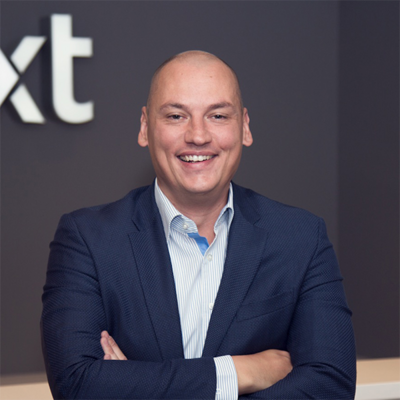 Benjamin Prause
Regional Vice President, Enterprise Sales, Yext Central Europe
Yext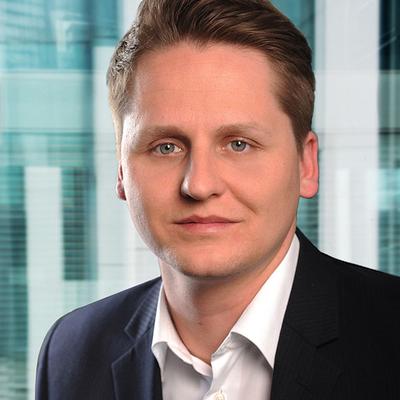 Clemens Redecker
Data Science Manager
CTS Eventim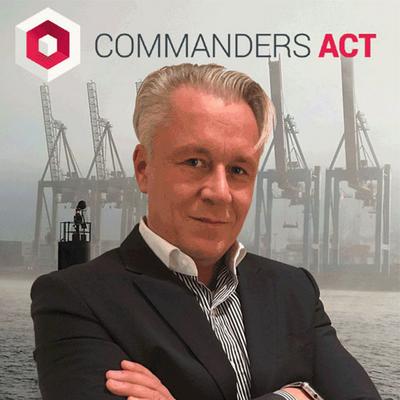 Christoph Rade
Senior Sales Manager DACH
Commanders Act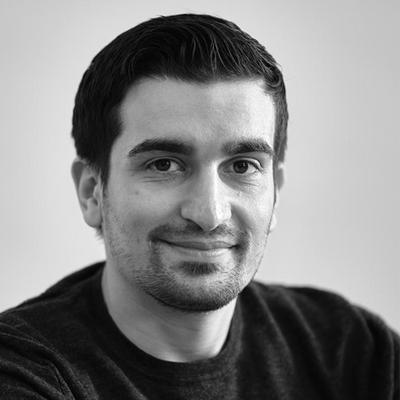 Haschmat Soltani
Sales Manager
MessengerPeople GmbH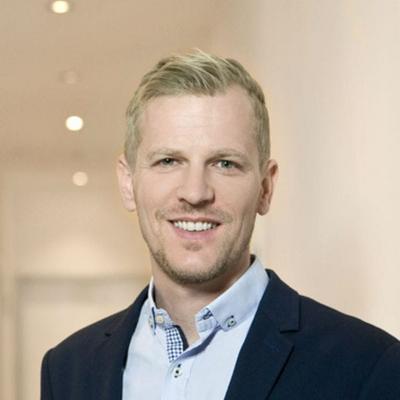 Benjamin Thym
CEO
Offerista Group GmbH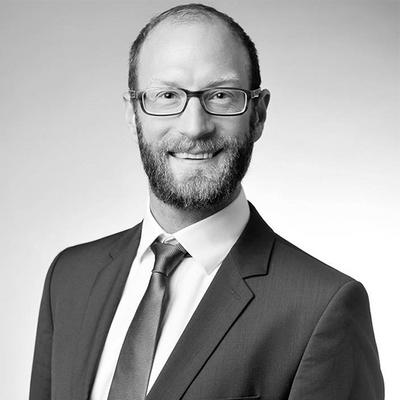 Thomas Kraehe
Solution Architect
MessengerPeople GmbH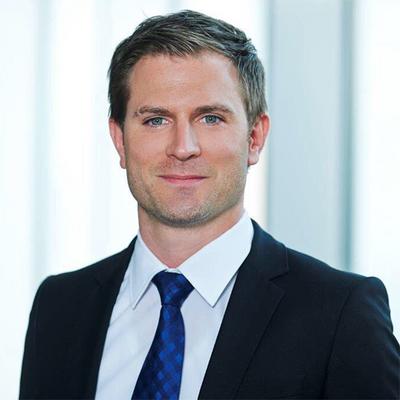 Manuel Kössler
Head of Sales
adRom Media Marketing GmbH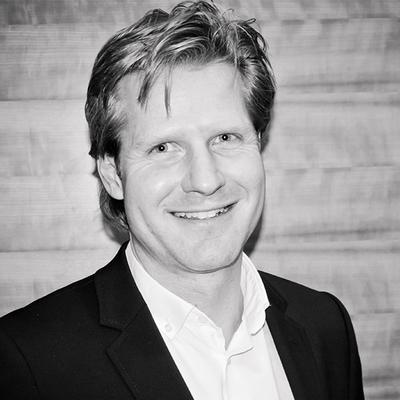 Carsten Diepenbrock
Managing Director
Acxiom Deutschland GmbH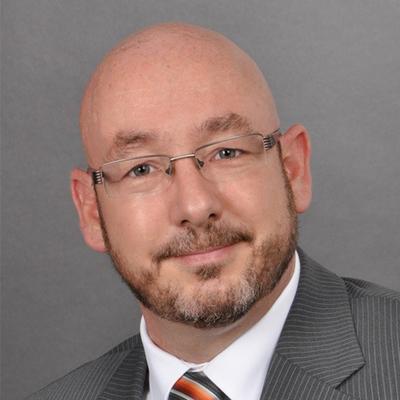 Emanuel Schach
Legal – Data Protection
Acxiom Deutschland GmbH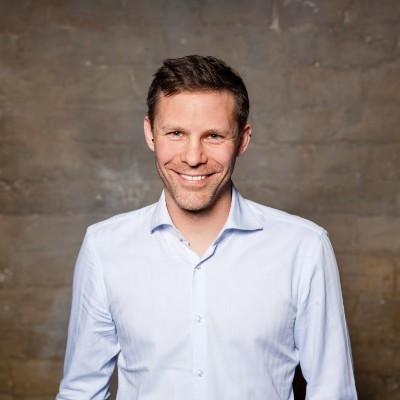 Andreas Rau
Head of Media Agencies DACH, Facebook Germany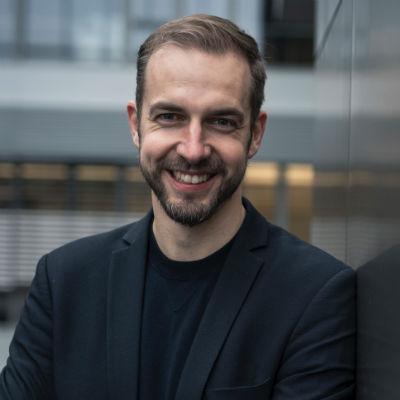 Jan Hildebrand
Digital Marketing Entrepreneur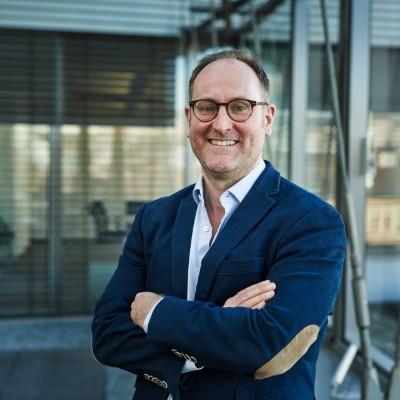 Hannes Fehr
Consultant Digital Strategy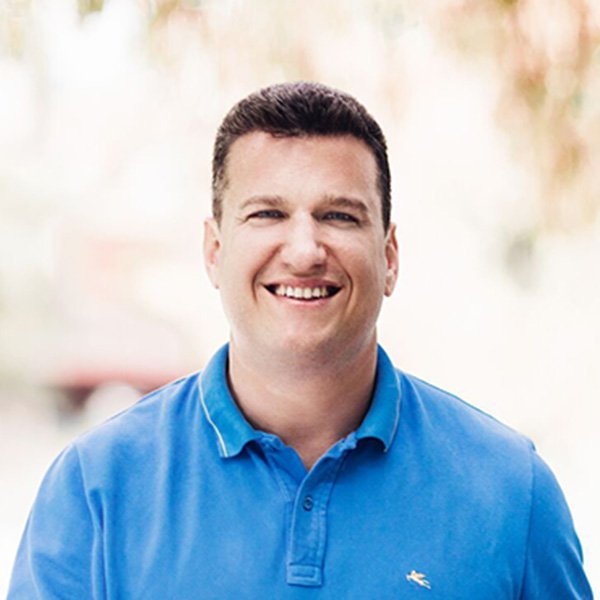 Andre Alpar
Founder
Alpar Beteiligungs GmbH
Alexander Graf
CEO & Founder
Spryker Systems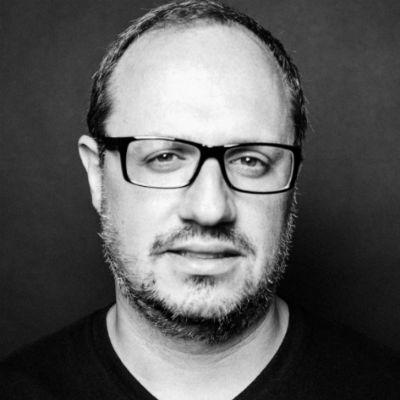 Geoff Colon
Head of Microsoft Advertising Brand Studio
Microsoft Advertising Brand Studio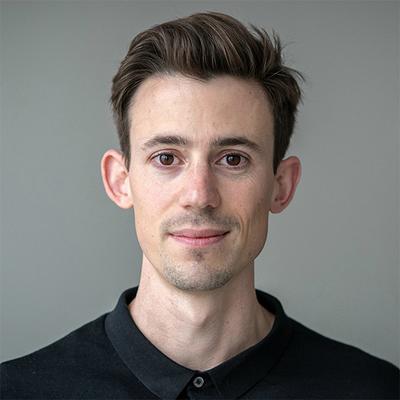 Philipp Werner
CMO
Project-A Ventures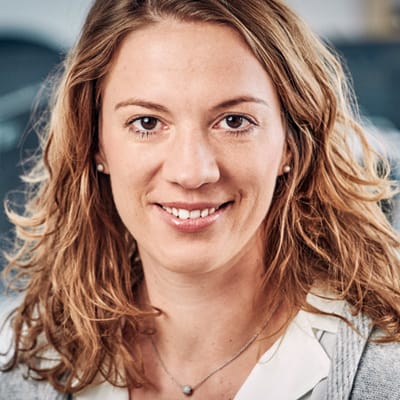 Svenja Teichmann
Managing Director & Co-Founder
Crowdmedia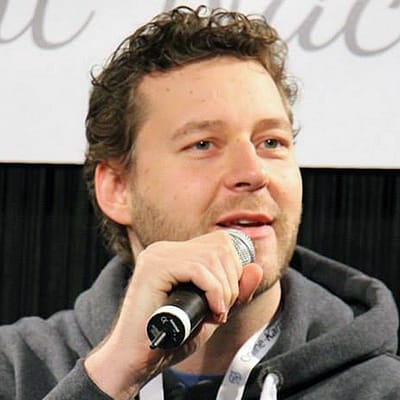 Christoph Burseg
CEO
VeeScore
Christian Müller
Co-Founder
OMR / Metrigo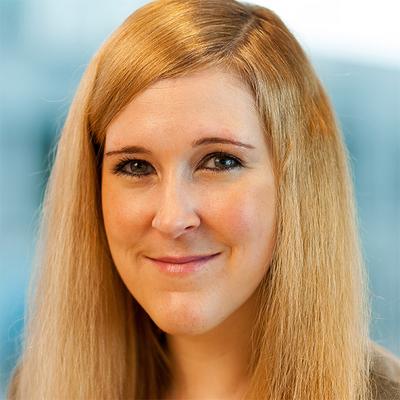 Britta Kristin Böhle
Director Inbound Demand Generation
Trusted Shops GmbH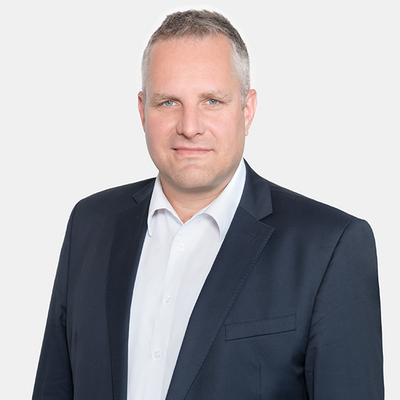 Dr. Carsten Föhlisch
Executive Legal Services
Trusted Shops GmbH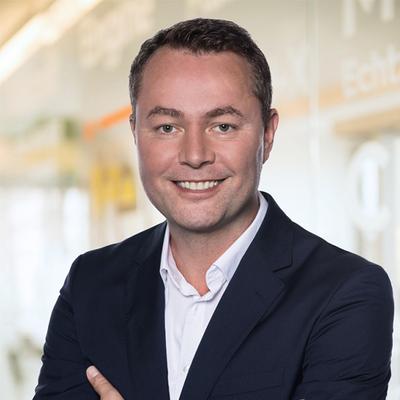 Georg Sobczak
Managing Director DACH
Criteo
Corinna Hohenleitner
Industry Director Retail
Criteo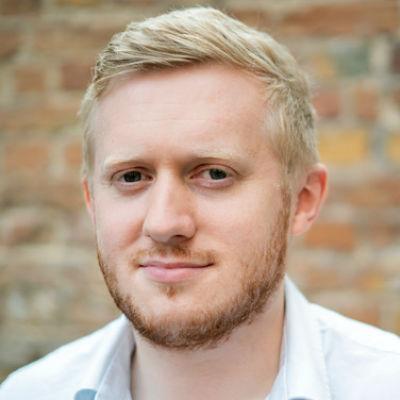 Michael Paxman
Product Communications Lead
adjust
Lars Bognar
Mobile Specialist
Google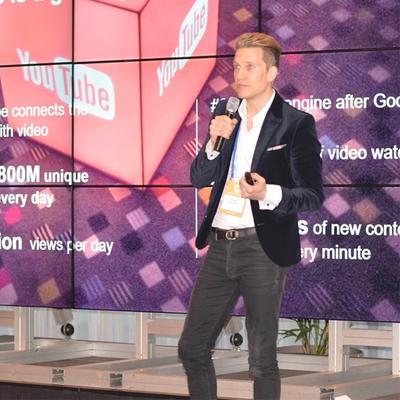 Daniel Pietrowski
Sales Lead YouTube Space Berlin
Google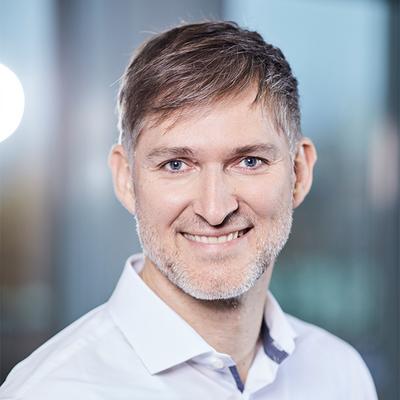 Sören Stamer
CEO and Co-Founder
CoreMedia AG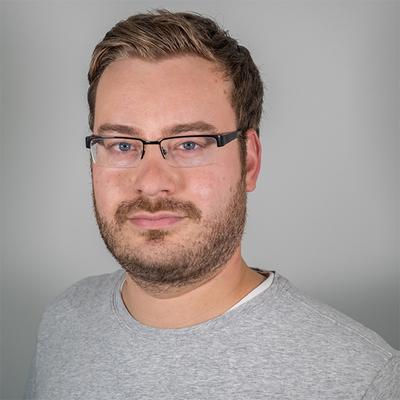 Thomas Grünberg
Senior Marketing Manager DACH
Brandwatch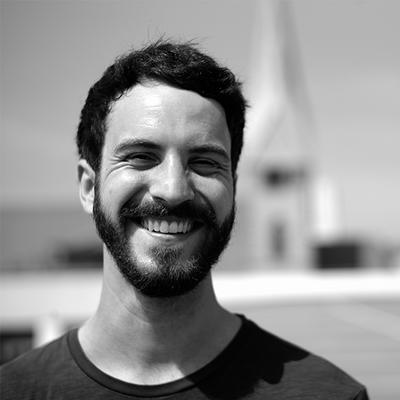 Jean-Luc Saorine
Product Specialist Display
Google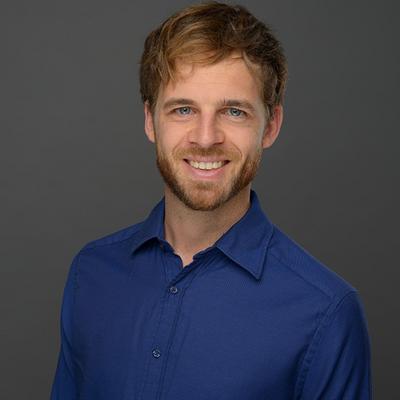 Jan Michel Vette
Industry Manager
Google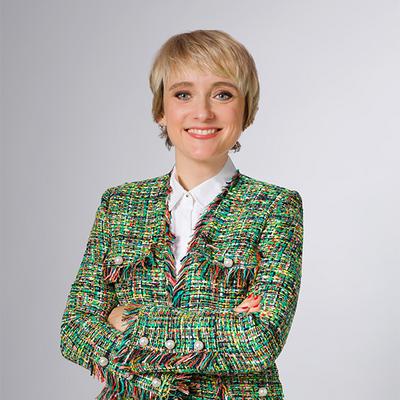 Dr. Michalina Seekamp
YouTube for Action Lead, EMEA Facilitator Lead #IamRemarkable
Google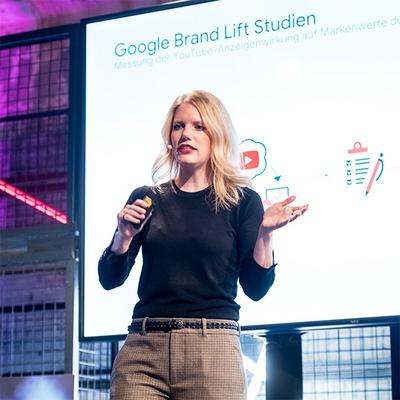 Maximiliane Gläsle
Industry Manager Agency
Google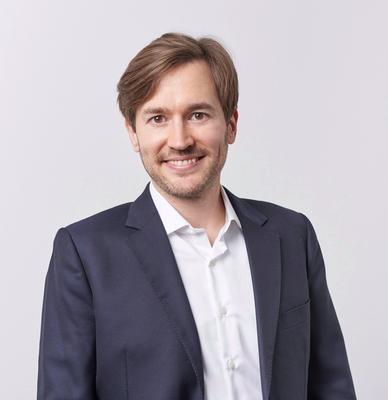 Michael Gross
YouTube Content Solutions Lead
Google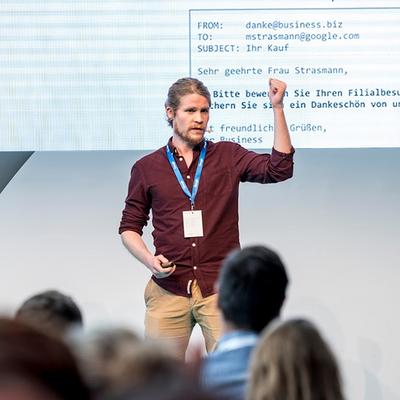 Thyge Backen
Measurement & Attribution Specialist, Central Europe
Google
Alexandra Borges
YouTube Strategy Lead
Google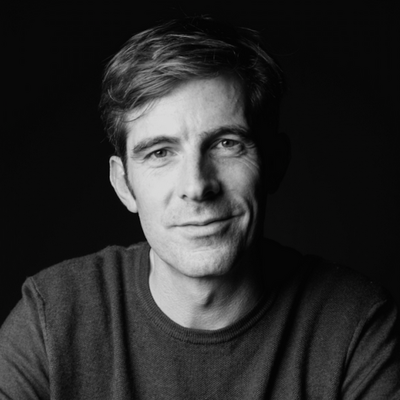 Alexander Präkelt
Video Lead
Google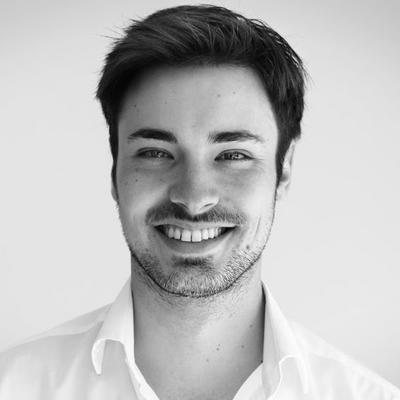 Oliver Kiderle
EMEA Product Lead for Ad Effectiveness
Google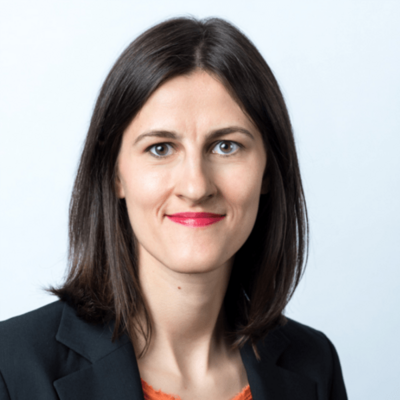 Miriam Strasmann
Head of Measurement & Attribution, Central Europe
Google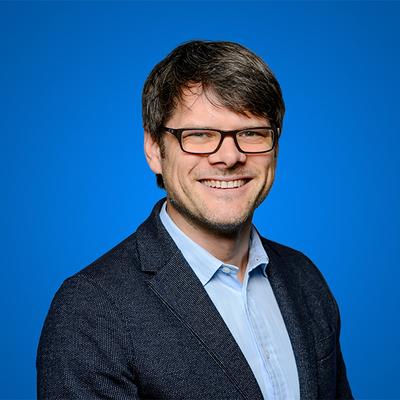 Axel Täubert
Head of Sales - Google Marketing Platform, Retail & Accelerator
Google
Ulrich Meyer
Agency Video Lead
Google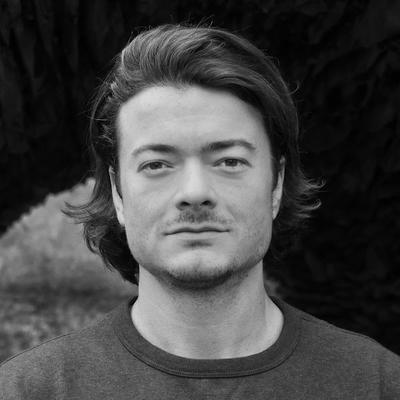 Julius Schröder
Mobile Specialist
Google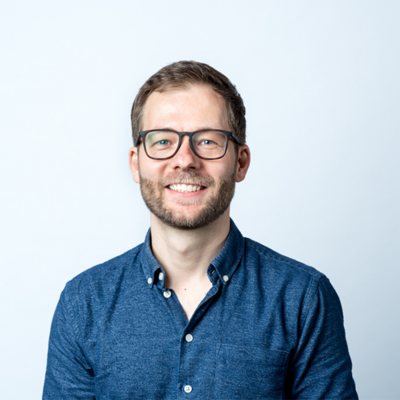 Bernd Holbein
Data Activation Specialist
Google
Mirjam Schuster
GMP Partner Manager
Google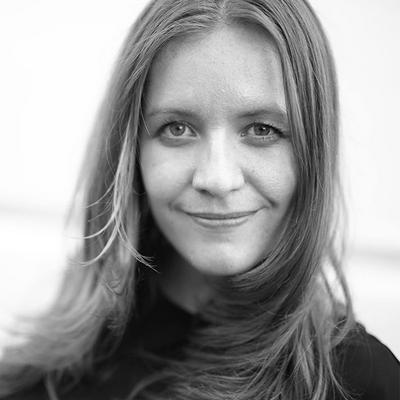 Kristina Faber
Head of Display, Central Europe
Google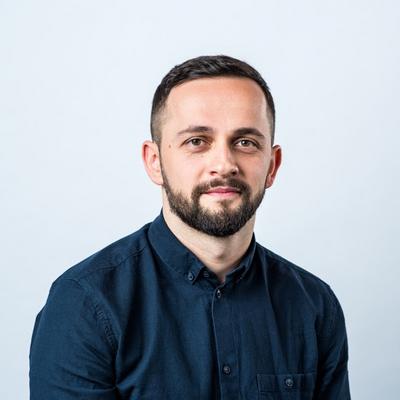 Denis Dautaj
Automation Specialist, Central Europe
Google
Steffen Hutmacher
Video Sales Lead
Google
Jan Wittek
Head of Sales - Google Marketing Platform, Brands
Google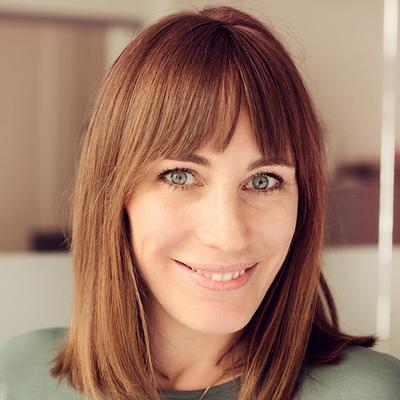 Hanna Nikuradse
Shopping Ads Specialist DACH
Google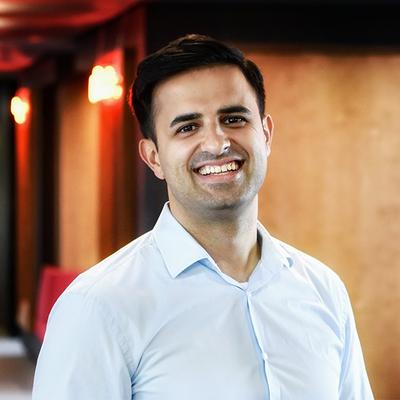 Riz Syed
Sales Lead, Google Marketing Platform, Retail & Accelerator
Google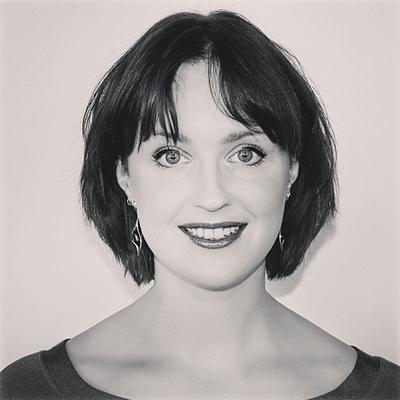 Ilona van de Bildt
Pre-Sales Lead GMP Measurement, DACH
Google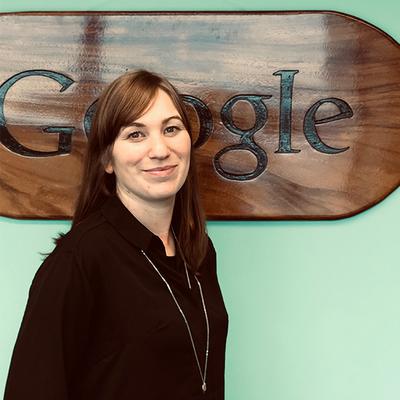 Julia Katharina Degelow
Industry Manager Video & Brand
Google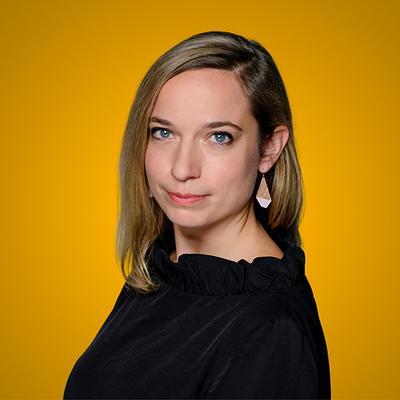 Dorina Leititis
Sales Manager, Google Marketing Platforms
Google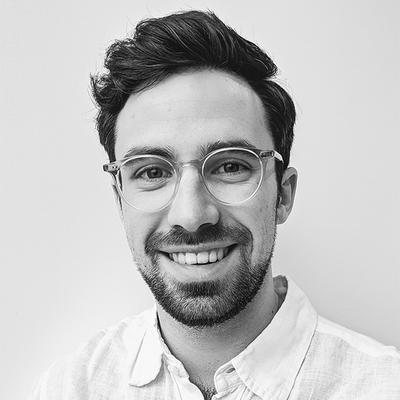 Simon Klaus
Agency Search Specialist, Central Europe
Google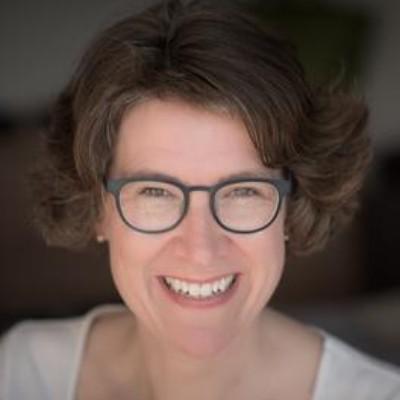 Birgit Pahl
Industry Head Retail
Google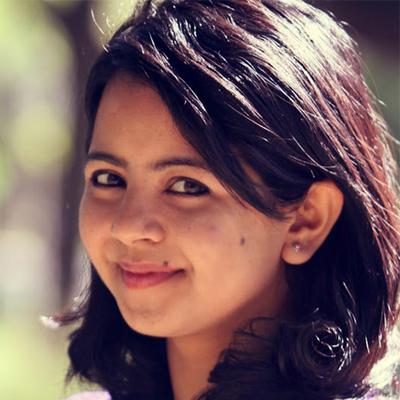 Shefali Bhatnagar
YouTube for Action Lead
Google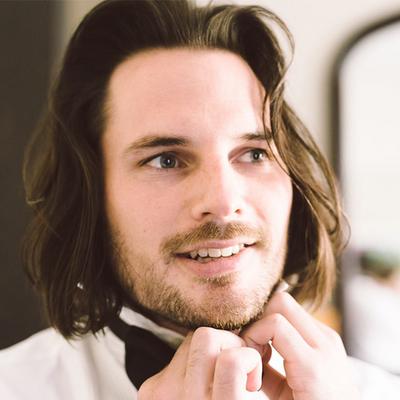 Austin Ley
Lead Data Advertising
Scout24 AG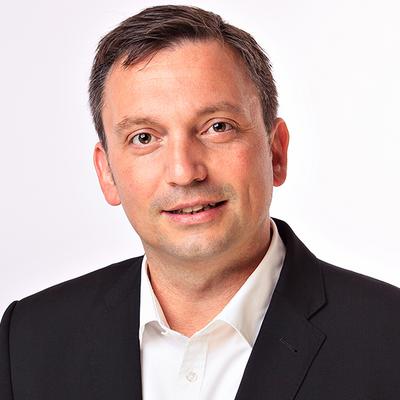 Friedrich Schenk
Lead Programmatic Operations DE
Scout24 AG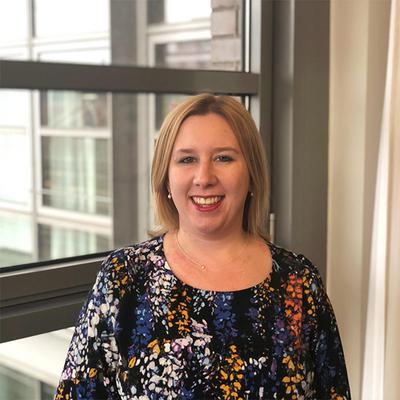 Rose Silford-McLoughlin
Senior Manager Programmatic Buying
Scout24 AG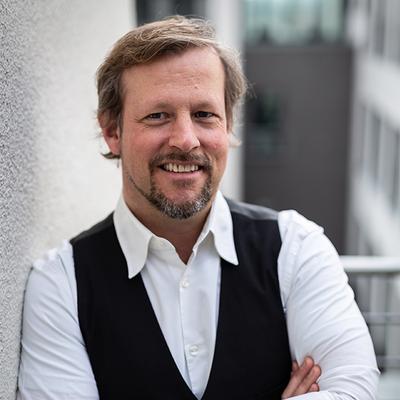 Manuel Brunner
Search Rockstar
IntraFind Software AG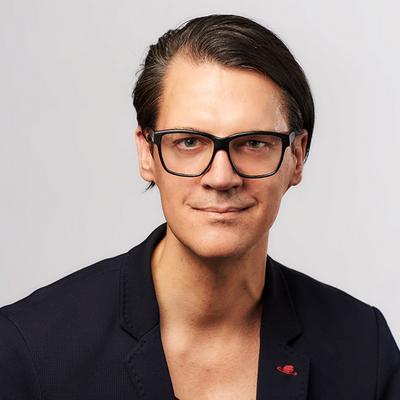 Kai Prohaska
Director Addressable TV Sales
SevenOne Media GmbH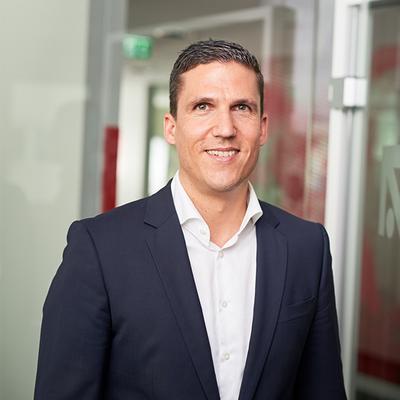 Jens Mittnacht
MD SevenOne Media & Advertsing Platform Solutions
SevenOne Media / ProSiebenSat.1 Advertising Platform Solutions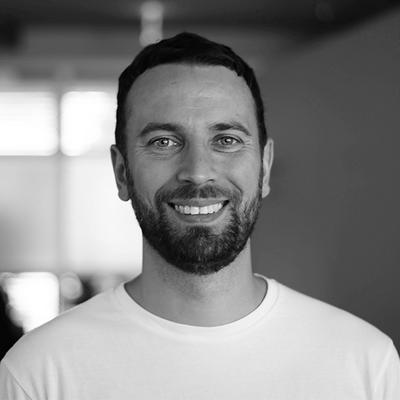 Jan Luley
Team Lead Programmatic Products
mobile.de GmbH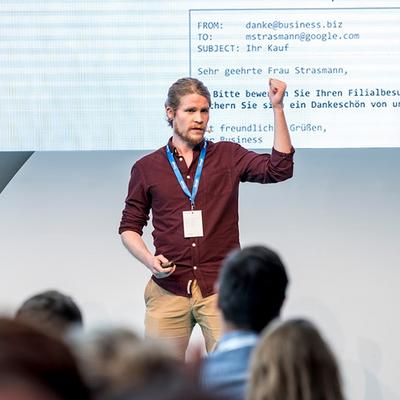 Thyge Backen
Measurement & Attribution Specialist, Central Europe
Google Germany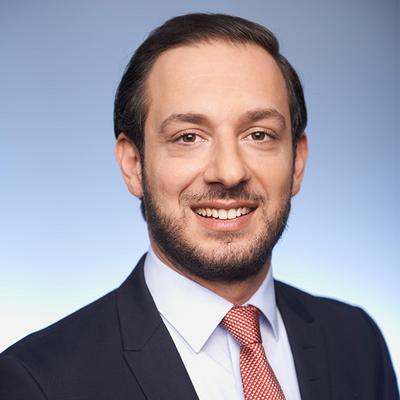 Yashar Azad
Global Senior Spokesman
Siemens AG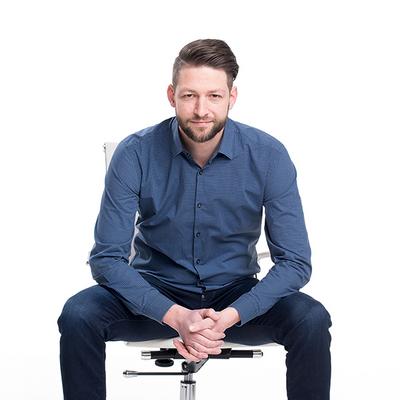 Christoph Hosseus
Digital Marketing
Alnatura Produktions- und Handels GmbH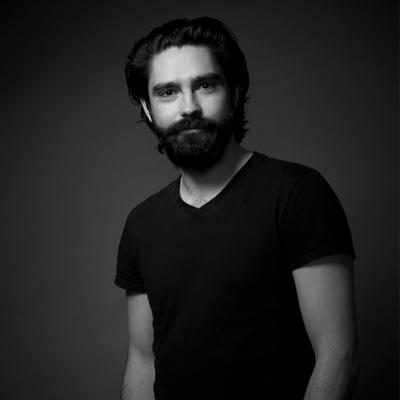 Benjamin Beavan
Senior Global Development Manager
Getty Images
Matthäus Michalik
Gründer & Geschäftsführer
CLANEO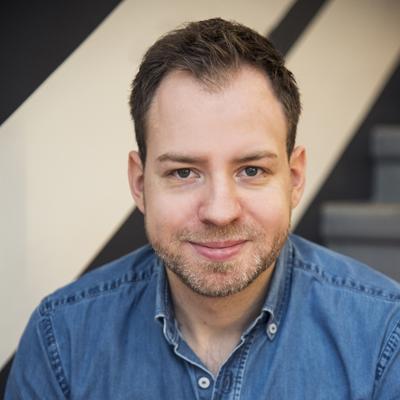 Martin Grahl
Gründer & Head of Operations
CLANEO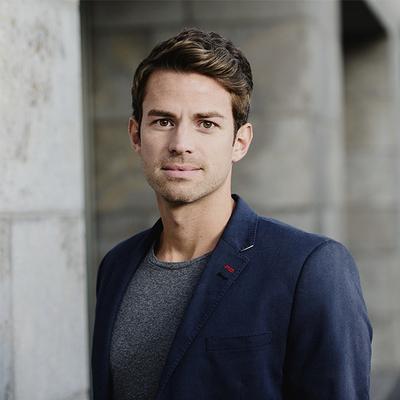 Ilhan Zengin
CEO
ShowHeroes GmbH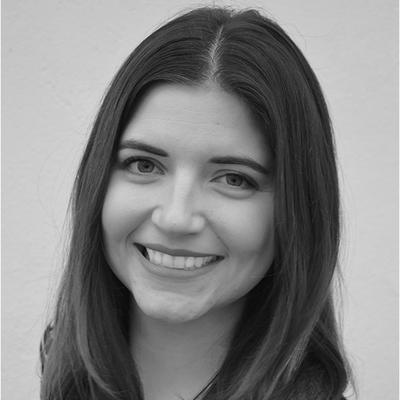 Anna Meyfarth
Chief Brand and Marketing Communication Manager
Collabary by Zalando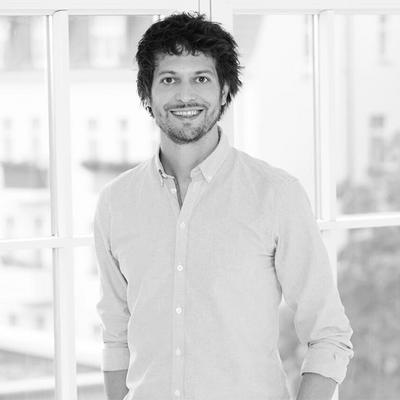 Dr. Stefano Balestra
Managing Director
Collabary by Zalando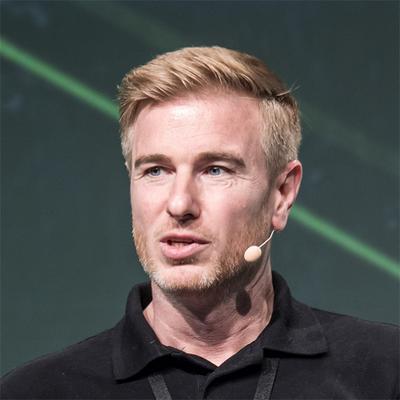 Norman Wahnschaff
CTO
Webtrekk GmbH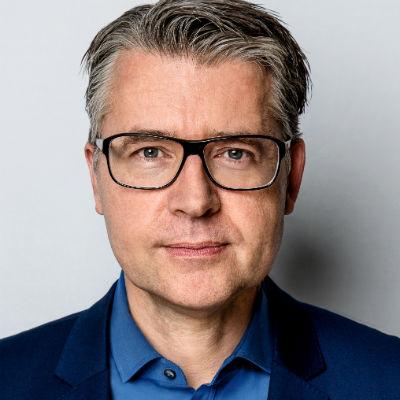 Matthias Schrader
CEO SinnerSchrader / Managing Director Accenture Interactive DACH
Accenture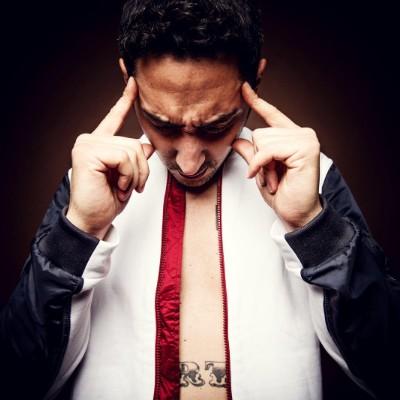 Ekrem "Eko Fresh" Bora
Rapper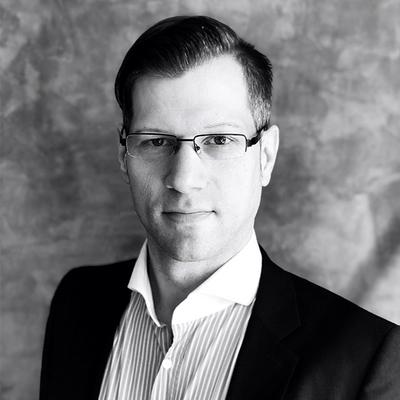 Christian Färber
Head of Digital Products
Acxiom Deutschland GmbH
Matthias Riedl
Co-Founder & Chief Growth Officer
DCMN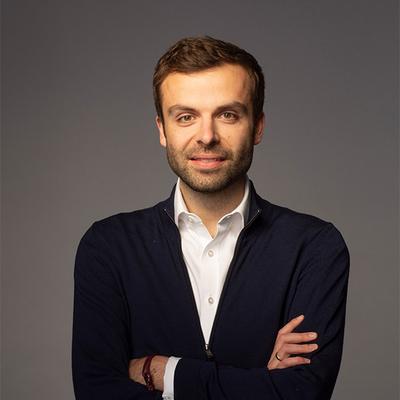 Maximilian Klopsch
Geschäftsführer
SevenOne AdFactory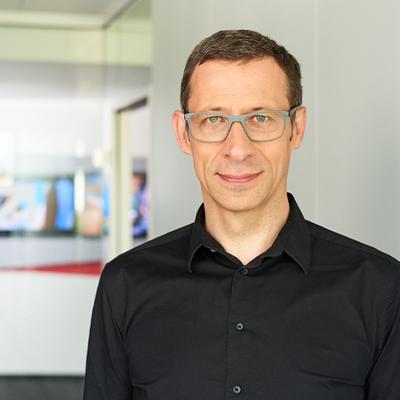 Thomas Port
Geschäftsführer
SevenOne Media GmbH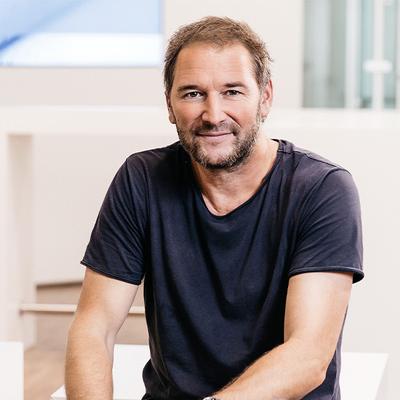 Tom Schwarz
Gechäftsführung
SevenOne AdFactory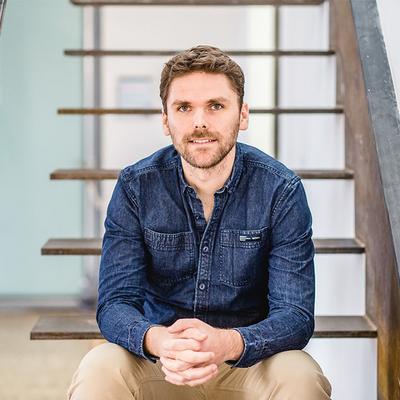 Robert Levenhagen
CEO & Founder
InfluencerDB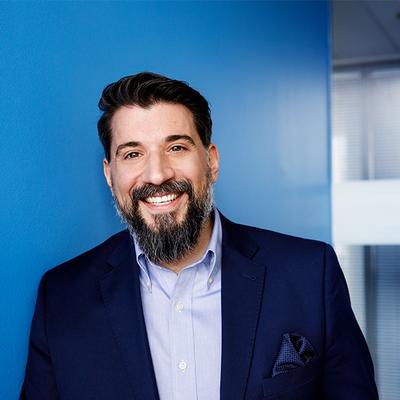 Dr. Charilaos Avrabos
Manager Scientific & Medical Affairs
Philip Morris Germany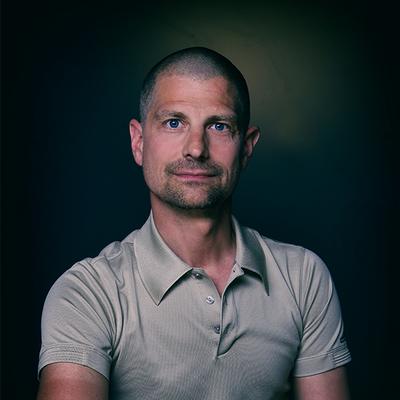 Michael Voegele
Chief Technology Officer
Philip Morris International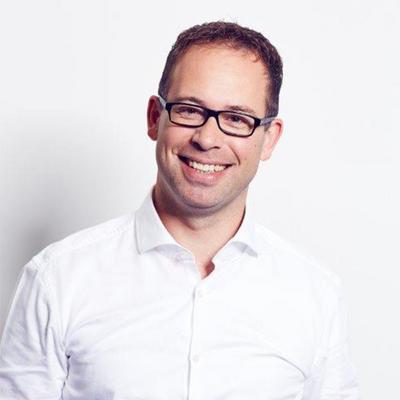 Markus Essing
Managing Director
Philip Morris Germany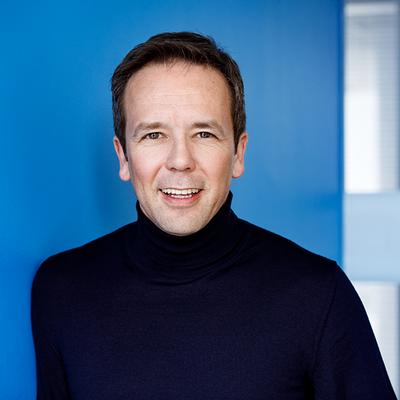 Thorsten Scheib
Marketing Director
Philip Morris Germany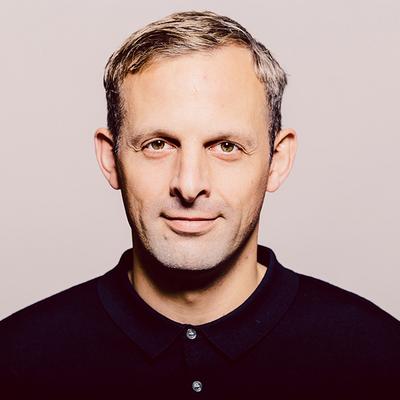 Dietrich Pflüger
Director Digital Marketing Strategy
fischerAppelt
Daniel Netschajew
Vice President Creative & Production
Studio71 GmbH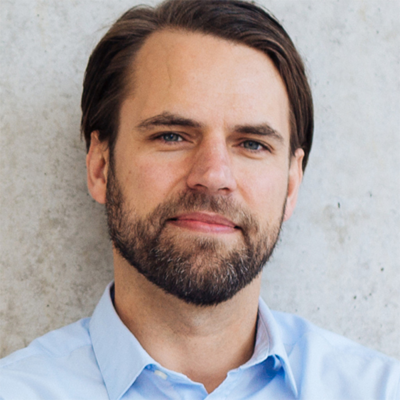 Andreas Meißner
Senior Vice President Brand and Business Development
Studio71 GmbH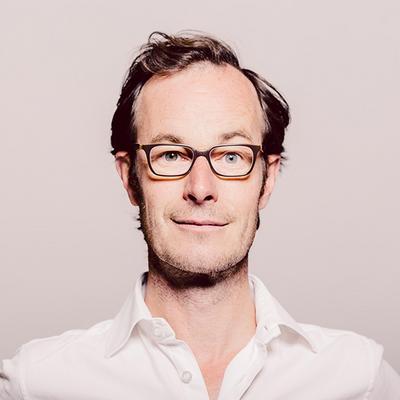 Patrick Lithander
General Manager
fischerAppelt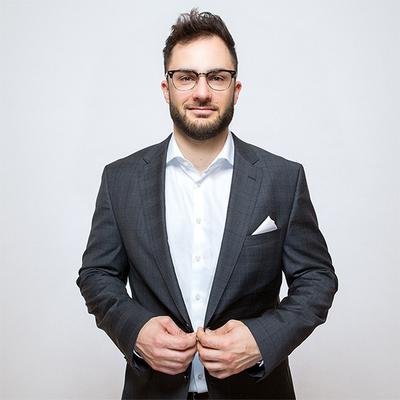 Jonas Rashedi
Head of Data Intelligence & Technologies
PARFÜMERIE DOUGLAS GmbH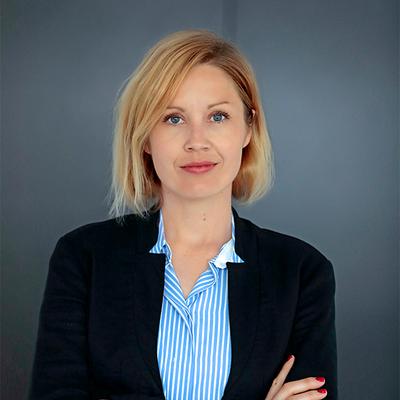 Christine Fehenberger
Geschäftsführerin
b.famous content studios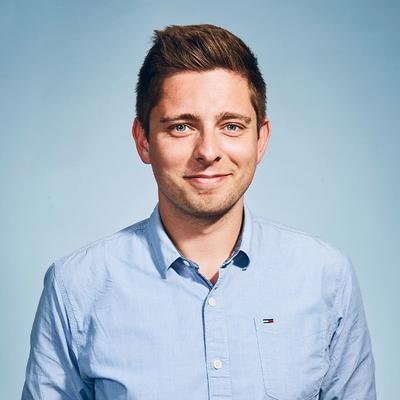 Sebastian Göritz
Director Offline Marketing
DCMN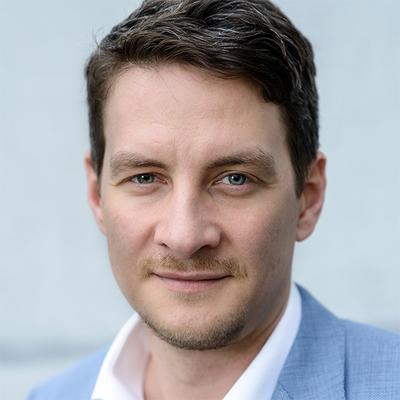 Christian Sauer
Founder & Board Member
Webtrekk GmbH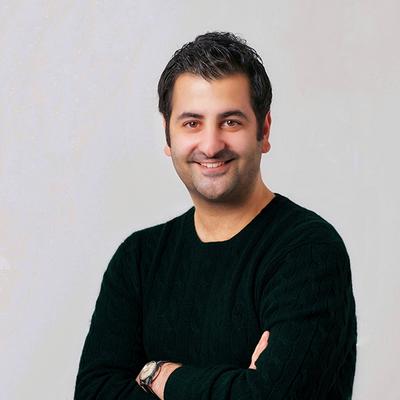 Navid Arad
Programmatic Media Lead
Google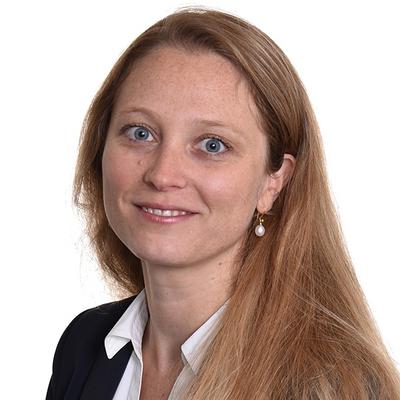 Christiane Balu
Sales Director DACH
Accengage, an Urban Airship Company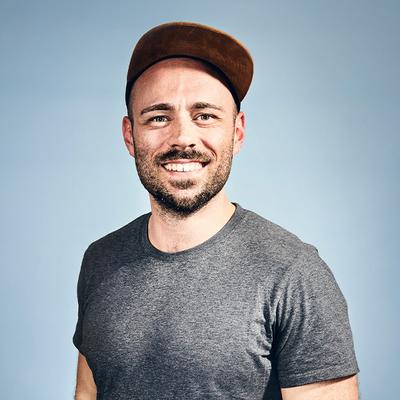 Christian Schulz
Head of Growth
DCMN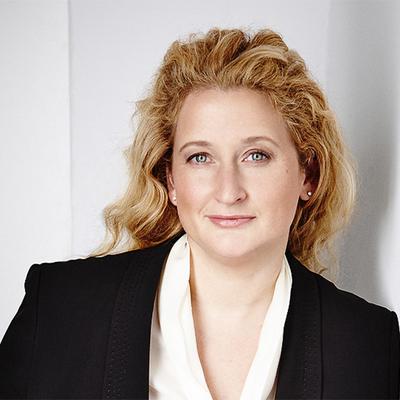 Elfi Langefeld
Managing Director BurdaStyle Premium Brands
Hubert Burda Media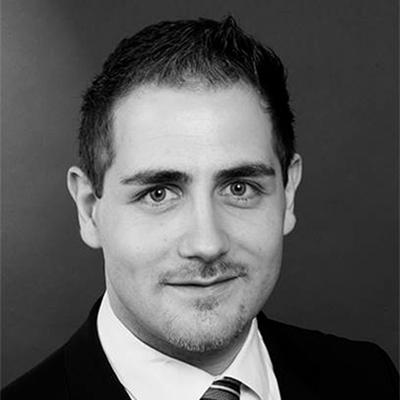 Mathias Rochlitz
Produkt- und Portfolio-Manager
Deutsche Post DHL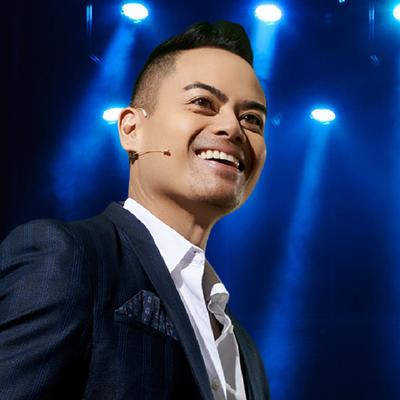 Nikos Acuña
Chief Visionary
Sizmek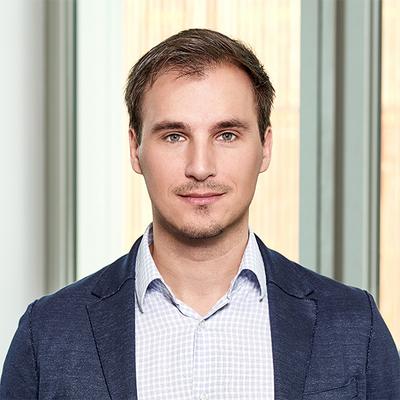 Boris Lokschin
CEO
Spryker Systems GmbH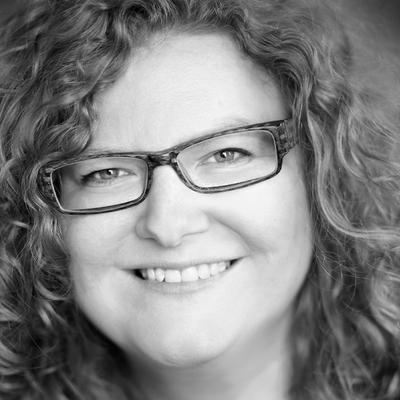 Dr. Reemda Tieben
Measurement & Attribution Specialist
Google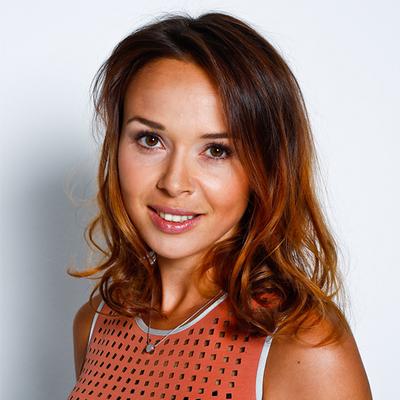 Ksenia Nekrasova
Marketing Technology Specialist, Google Cloud
Google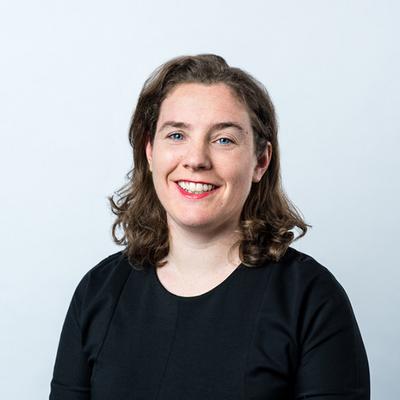 Marie Loridan O'Meara
Mobile App Specialist, Central Europe
Google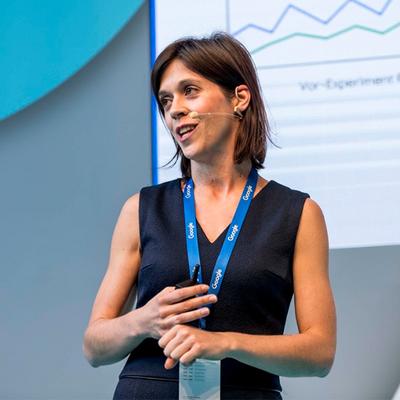 Dr. Isabel Marcin
M&A Specialist, Experiments
Google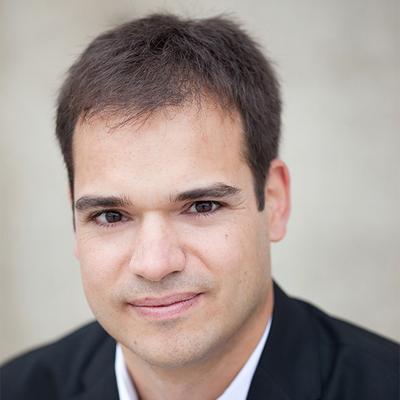 Dr. Martin Schierle
Mobile Solutions Consultant
Google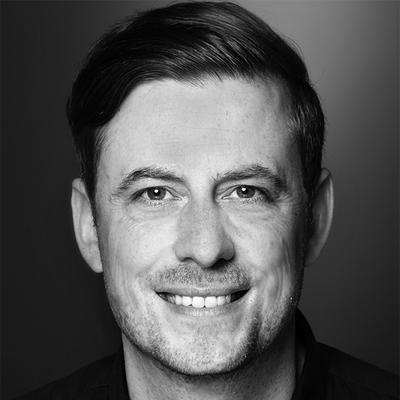 Ludwig Brütting
Research Manager
Google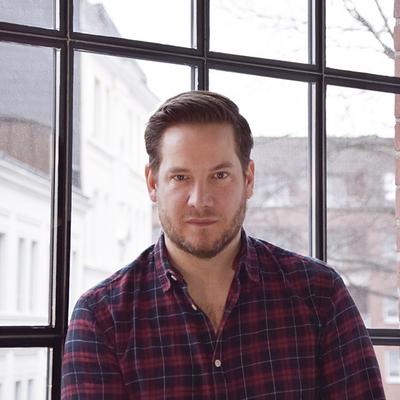 Tom Nollau
Geschäftsführer
Lucky Shareman GmbH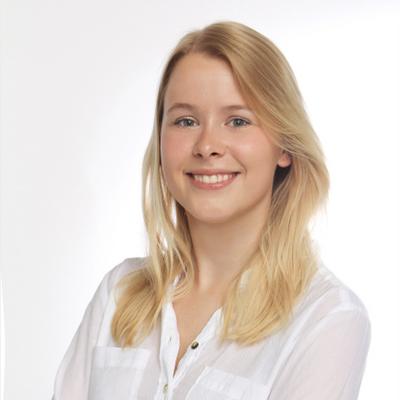 Nele Schellschmidt
Team Leader Marketing Intelligence
Mytheresa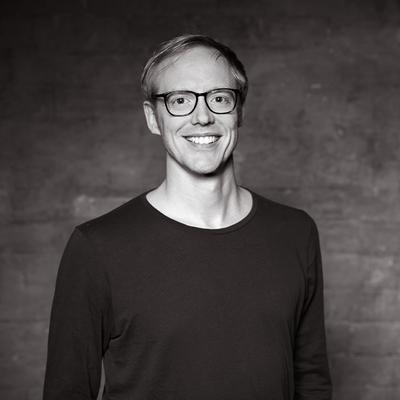 Christian Heinemann
Product Marketing Manager, Video Solutions, Central Europe
Facebook Germany GmbH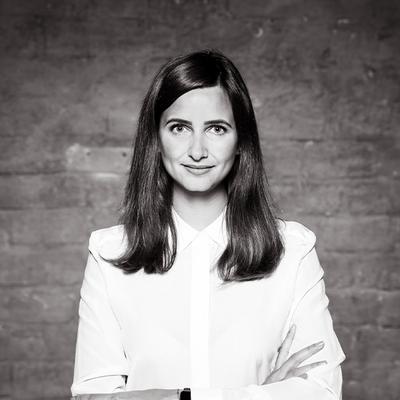 Iva R. Zaharieva
Product Marketing Manager, Performance Solutions, Central Europe
Facebook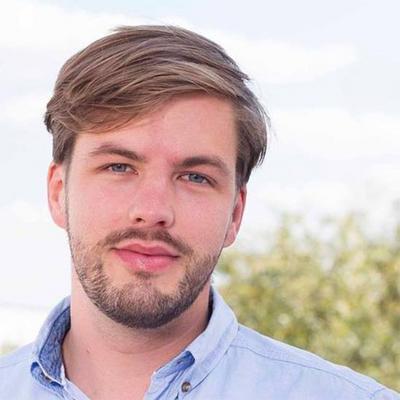 Daniel Verst
Strategic Business Partner, Facebook DACH
Facebook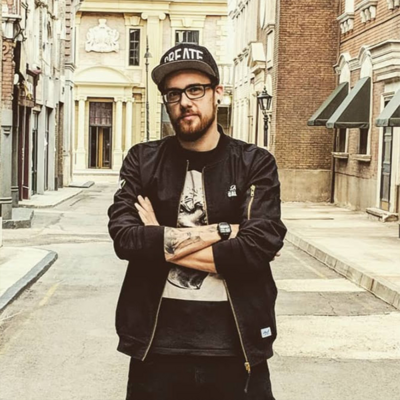 Mathias Richter
Head of Branded Entertainment
Studio71 GmbH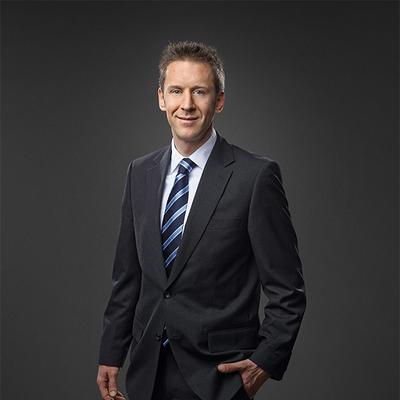 Rafael Dudda
CRM-Manager
Deutscher Fußball-Bund (DFB)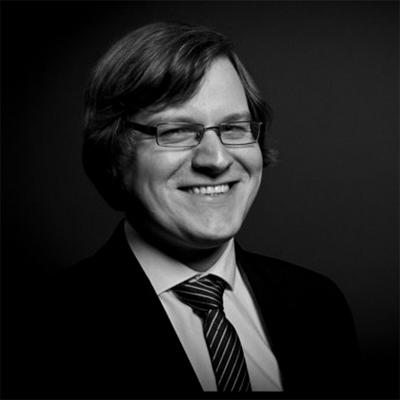 Markus Neuert
Data / Process Manager
bonprix (Otto Group)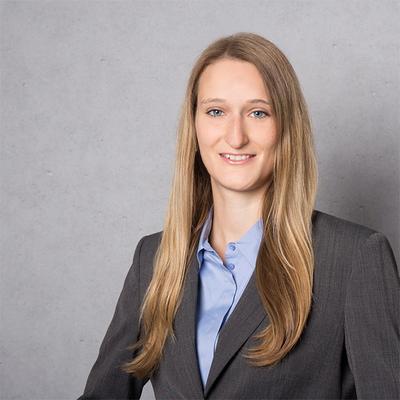 Verena Hoffmann
Team Lead CRM & Communications
limango (Otto Group)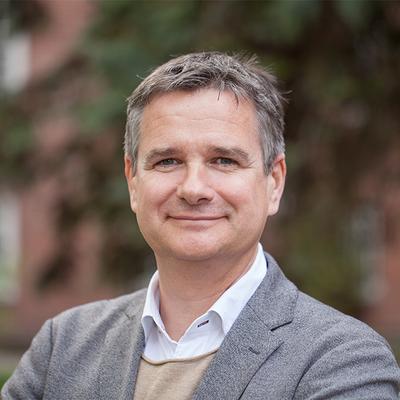 Univ.-Prof. Dr. Armin Rott
Wissenschaftlicher Leiter
Hamburg Media School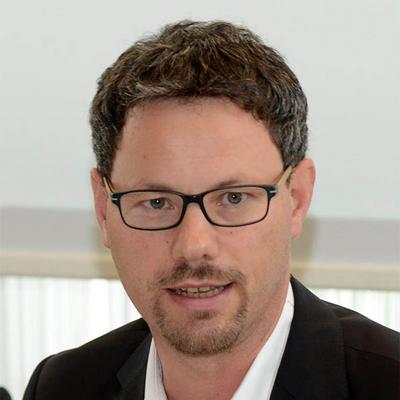 Mathias Elsässer
Director - Data-Driven Marketing
PricewaterhouseCoopers GmbH WPG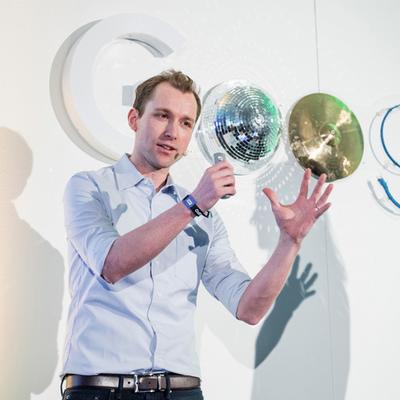 Patrick Chardon
Product Specialist, Shopping Ads, Central Europe
Google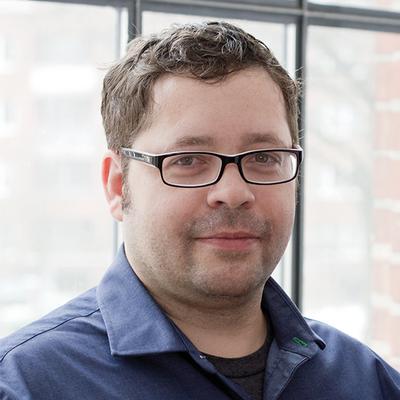 Björn Wenzel
Gründer und Geschäftsführer
Lucky Shareman GmbH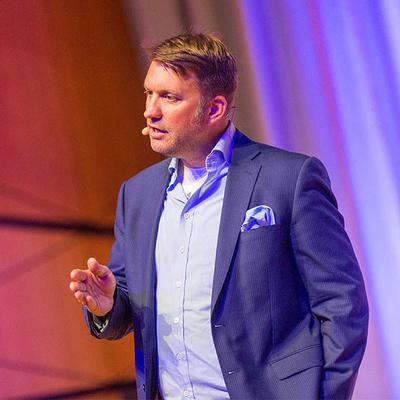 Prof. Dr. Nikolas Beutin
Partner - Customer Practice Leader Europe
PricewaterhouseCoopers GmbH WPG
Philip Papendieck
Co-Founder
Intermate Media GmbH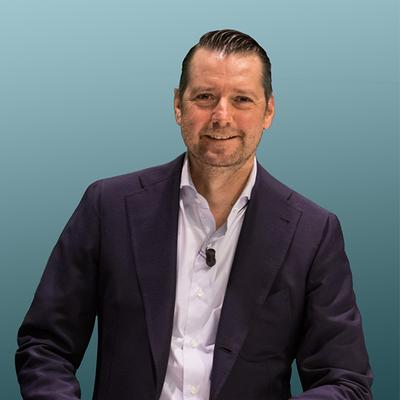 Axel Neuhaus
Head of Digital Marketing Germany
Volkswagen AG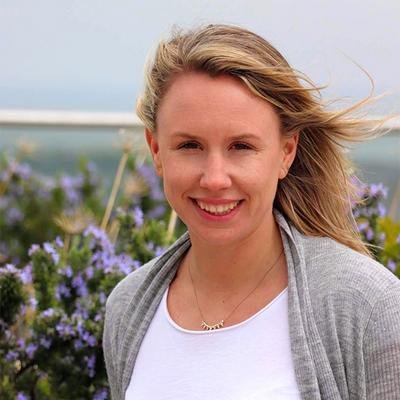 Kim Roberts
Shopping Lead Central Europe
Google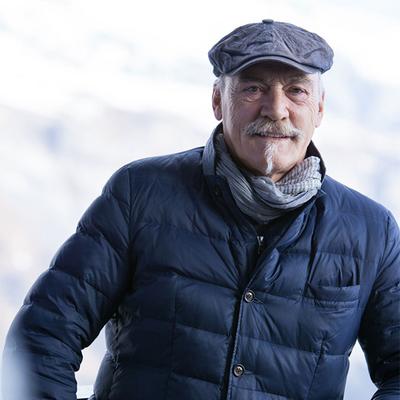 Reto Gurtner
Präsident und Vorsitzender der Geschäftsleitung
Weisse Arena Gruppe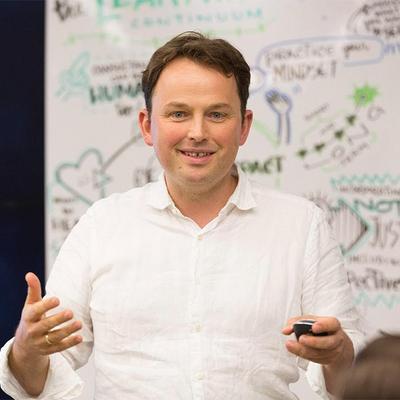 Benedikt Schmaus
Vice President
PricewaterhouseCoopers Strategy& GmbH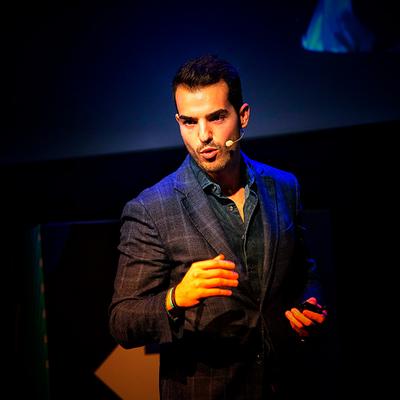 Adolfo Fernández
Global Program Manager, International Growth Strategy
Google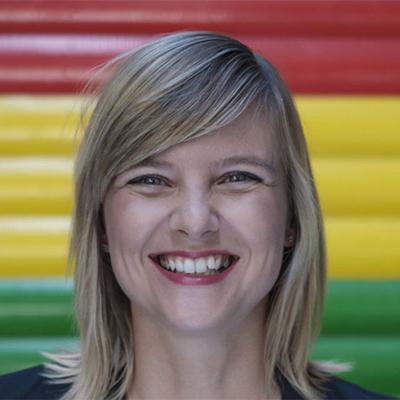 Nadine Neubauer
Product Marketing Manager, Instagram, Central Europe
Facebook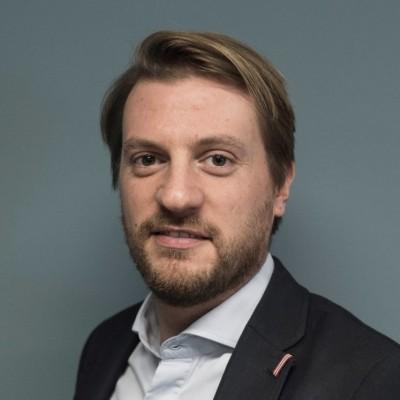 Marc-Andreas Albert
CEO
Webedia Germany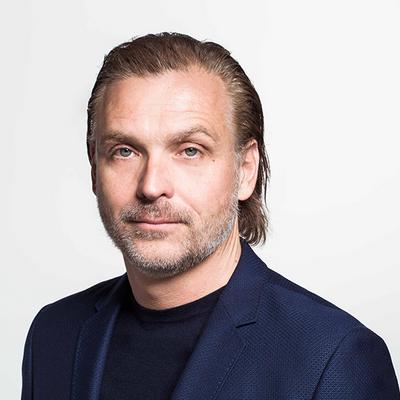 Stefan Hoffmann
Managing Director
Outletcity Metzingen GmbH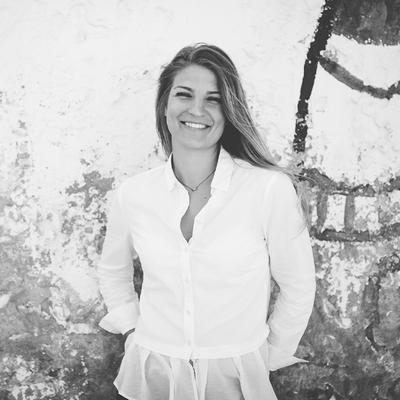 Nina Tack
International Growth Consultant
Google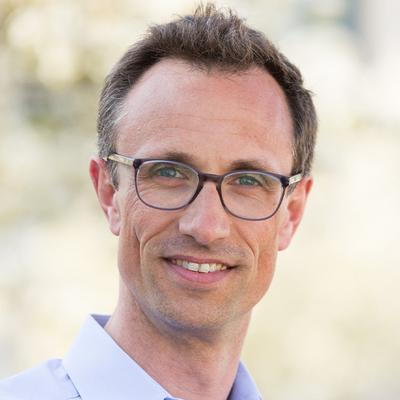 Thomas Bauer
Partner
McKinsey&Company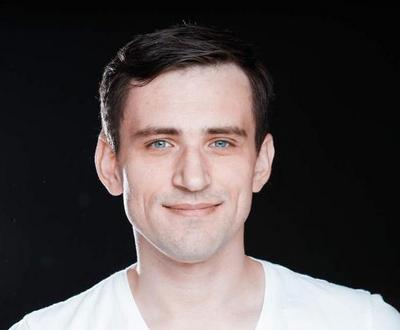 Sven Stühmeier
Group Leader for Digital & Tech
Vodafone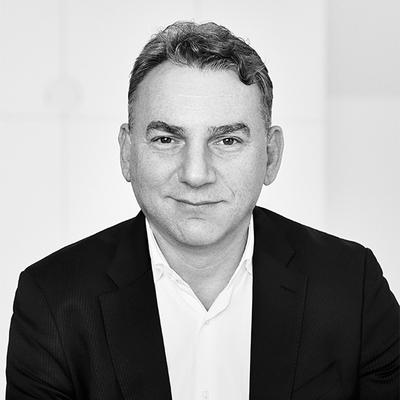 Michael Samak
Geschäftsführer
BCN (Burda Community Network)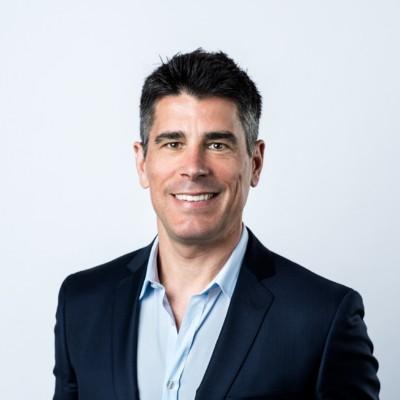 John Gerosa
Managing Director, Retail Markets
Google
Jannika Bock
Director Client Solutions, Central Europe
Google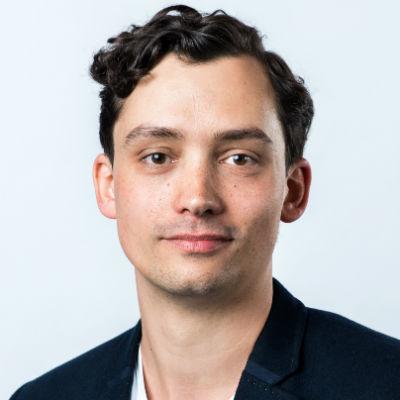 Dominik Wöber
Head of Mobile & Display Solutions, CEE
Google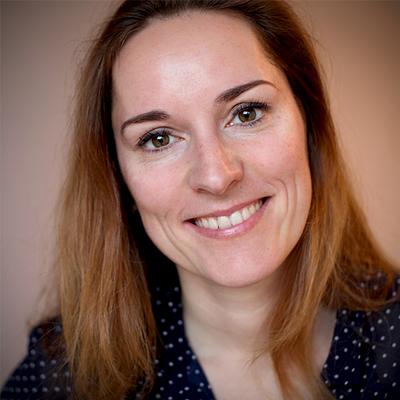 Melania van Hümmel
Industry Leader Agency
Google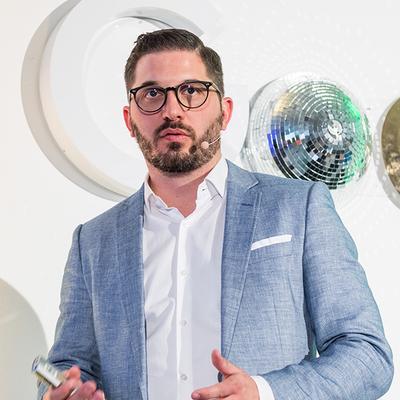 Yves Brunschwiler
Sales Manager
Google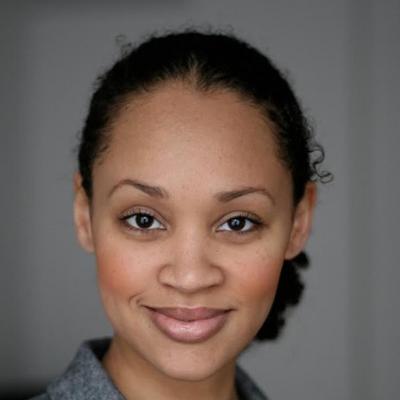 Griselda Welsing
Industry Manager Consumer Brands & Electronics
Google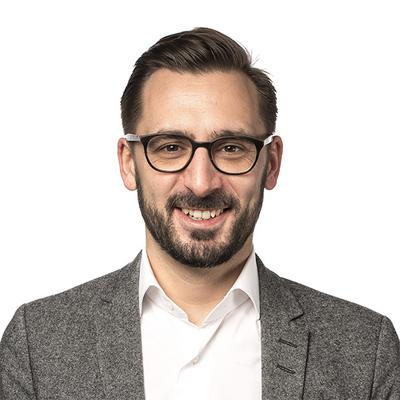 Sebastian Reischl
Geschäftsleitung Strategie und Marketing
Blue Summit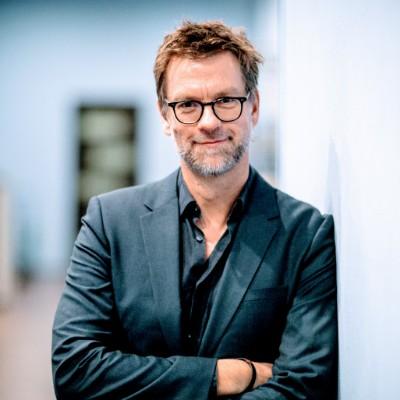 Andreas Briese
Director YouTube Content Partnerships, Google Central Europe
Google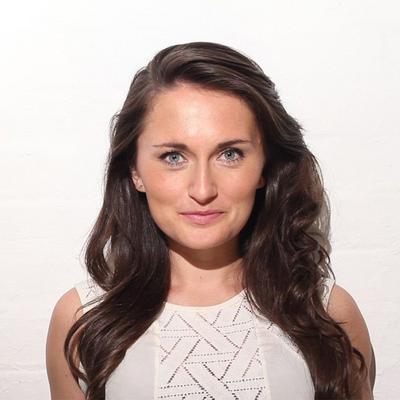 Christina Beveridge
Head of YouTube for Action EMEA
Google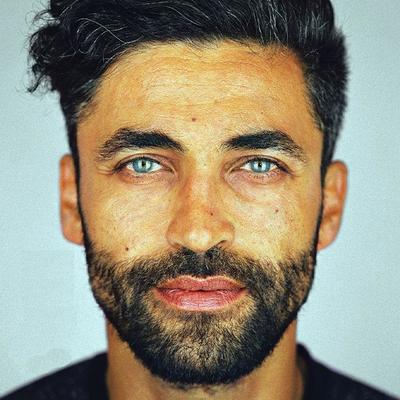 Yousef Hammoudah
Global Director Culture & Communities | adidas Running
adidas AG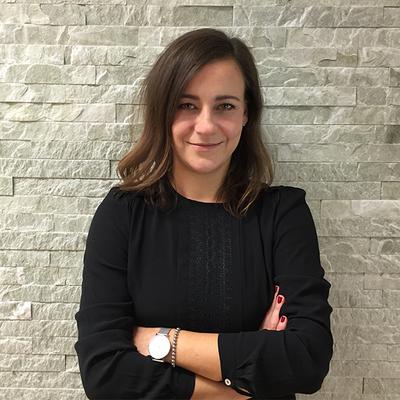 Janine Kühnrich
Head of Digital Product Development
Media Impact GmbH & Co KG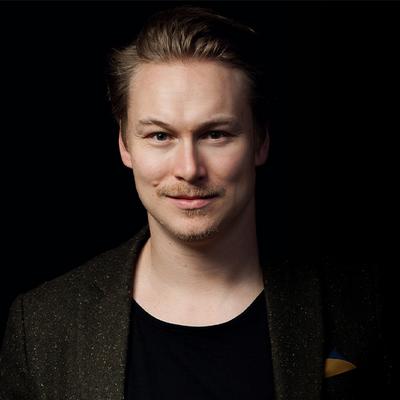 Roman Willenbrock
Agency Manager
Google
Oliver Gediehn
Junior Partner
McKinsey&Company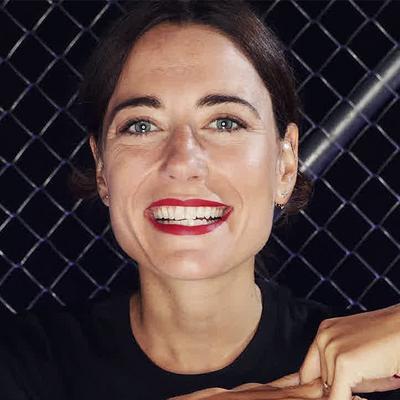 Isabell Sieger
Marketing Manager
MAC Cosmetics Deutschland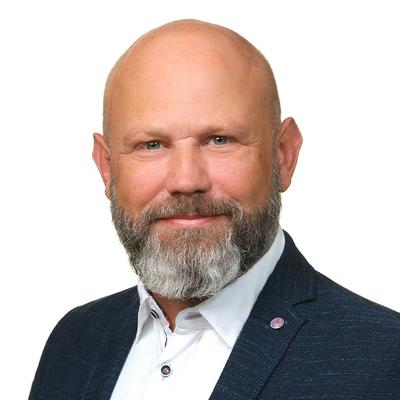 Bernd Schlösser
Leading Client Solution Professional, IBM Watson Customer Engagement
IBM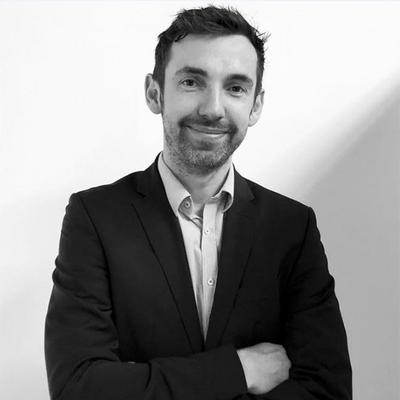 Christoph Schwarz
Commercial Head of Business Segment Smart Edge bei Siemens
Siemens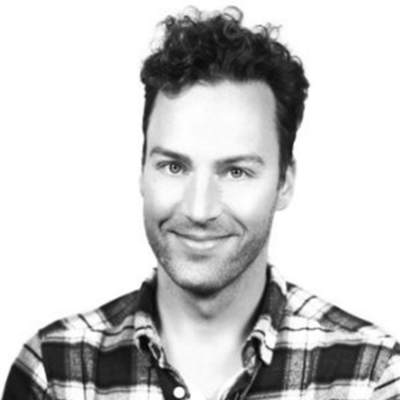 Thomas Spiller
Vice President Brand Solutions
Studio71 GmbH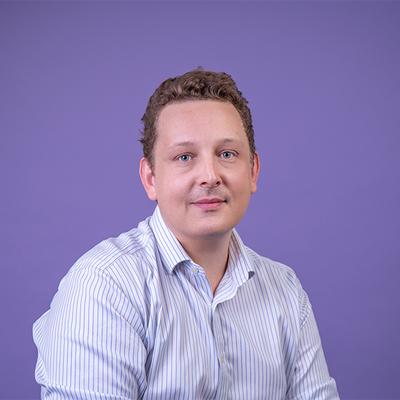 Thomas Brath
Senior Sales Director
Trustpilot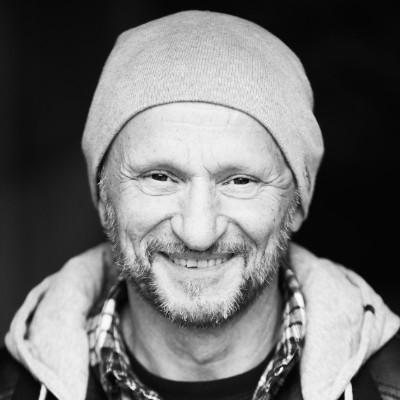 Titus Dittmann
Founder
Titus GmbH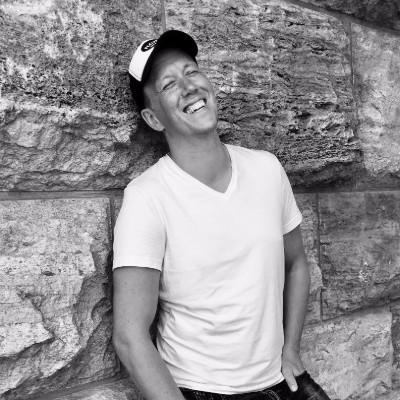 Hendrik Martens
CMO
flow:fw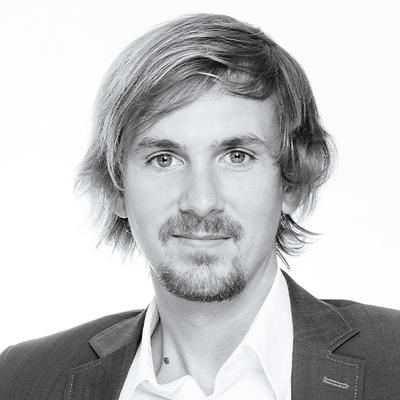 Stephan Jäckel
Head of Business Development
emetriq GmbH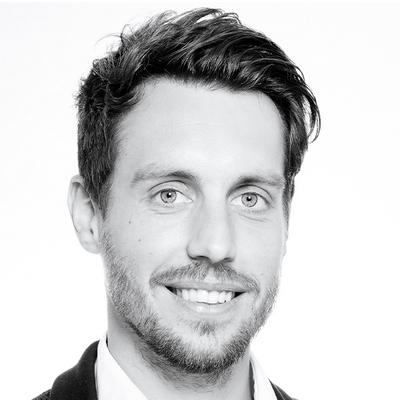 Christoph Koch
Head of Segment Management
emetriq GmbH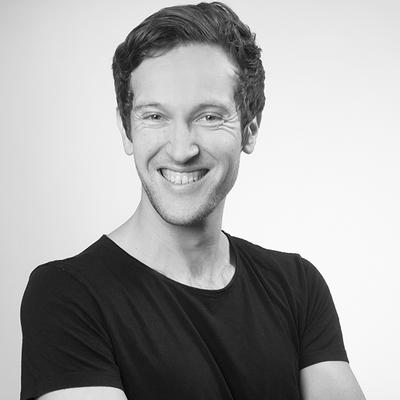 Alexander Handcock
Senior Director, Global Marketing
Selligent Marketing Cloud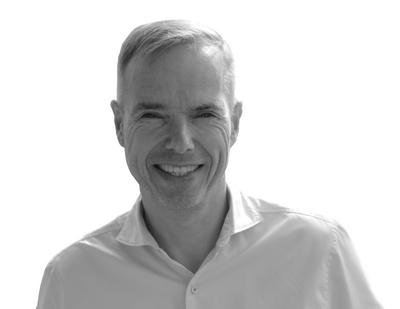 Christoph Schulze
Sales Director Bild Division bei Media Impact
Axel Springer | Media Impact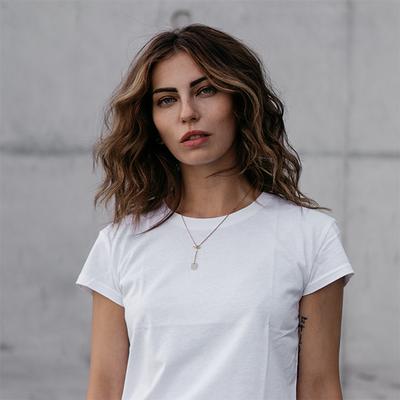 Maria Astor
Influencer, Blogger (Masha Sedgwick)
Hubert Burda Media Holding Kommanditgesellschaft
Lothar Krause
Digital Consultant
sourcepoint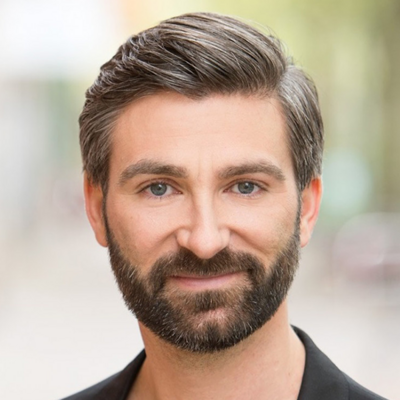 Johann Griebl
Managing Director
Studio71 GmbH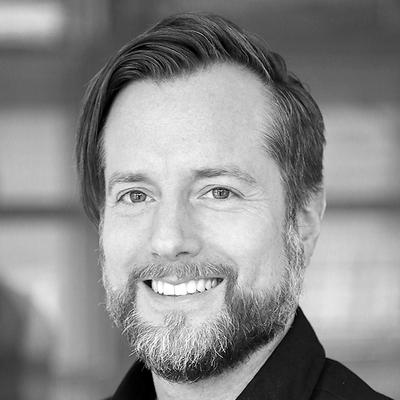 Olaf Japp
Director Digital Native Advertising
Ad Alliance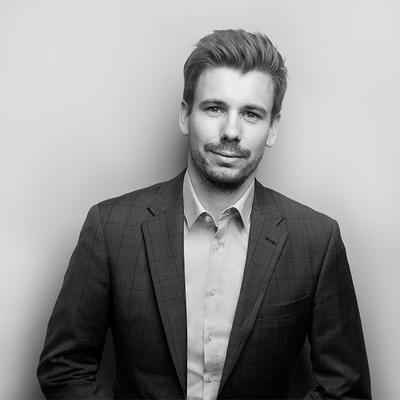 Tobias Kurbjeweit
Head of Project Management
Ad Alliance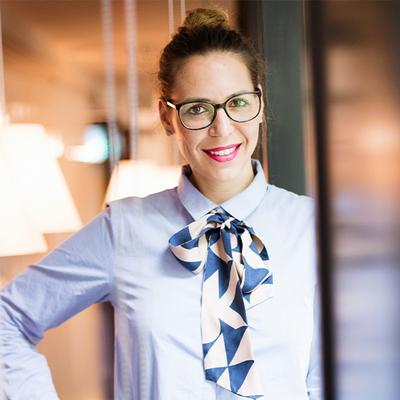 Sabine Jürges
Senior Creative Manager RTL BRAND STUDIO
RTL interactive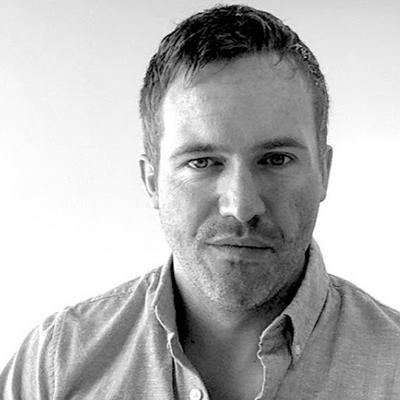 Florian Ahle
Global Business Lead Automotive, Brand Evangelist
Google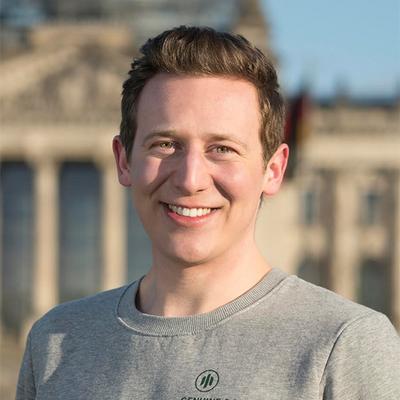 Damian Maib
Managing Director
Genuine German GmbH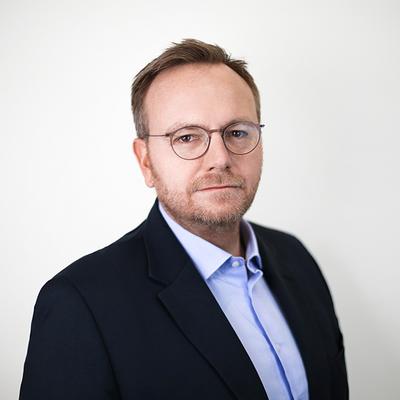 Oliver Hülse
Managing Director CEE
Integral Ad Science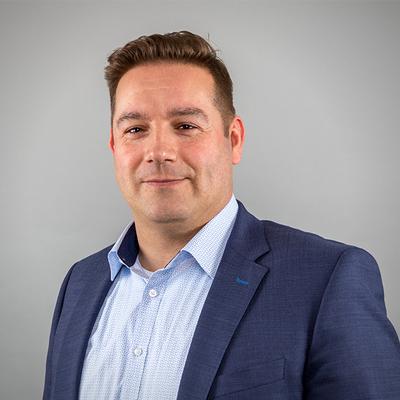 Peter Lauck
Director E-Commerce
Dentsu Aegis Network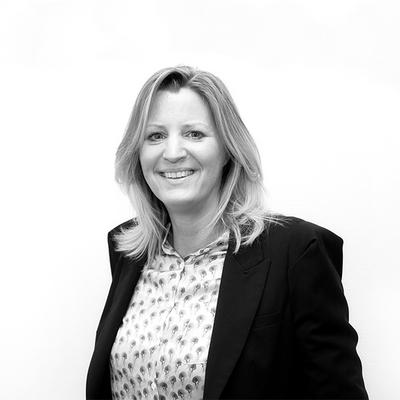 Eva Johannis
Senior Principal Consultant
Namics – A Merkle Company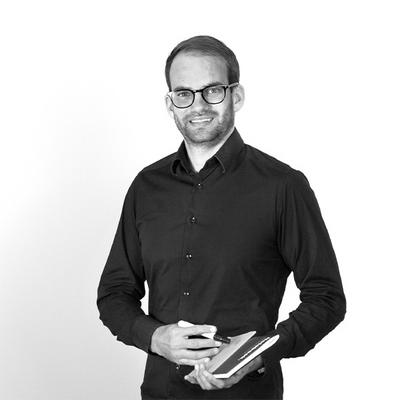 Benjamin Adler
Senior Principal Consultant
Namics – A Merkle Company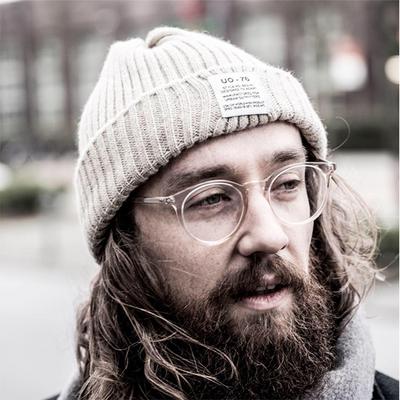 Felix Hummel
CEO & Founder
BuzzBird GmbH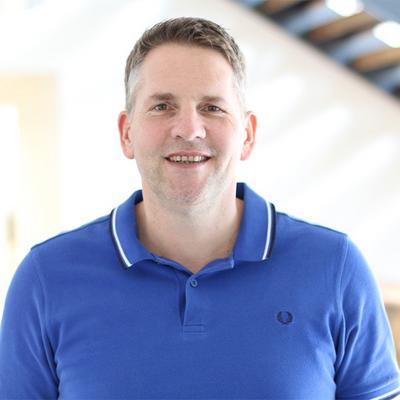 Thomas Servatius
CTO European Broadcaster Solutions
SpotX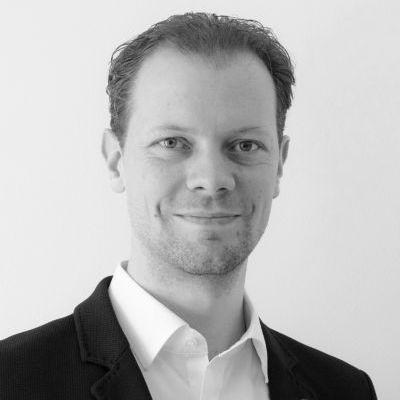 Pierre Hatz
Executive Digital Account Director
iPS dialog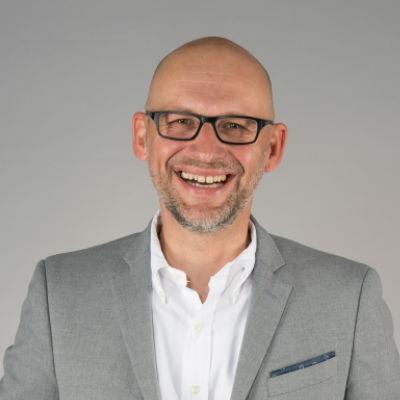 Robert Burkhardt
Leiter Content & Customer Communication
Vattenfall Europe Sales GmbH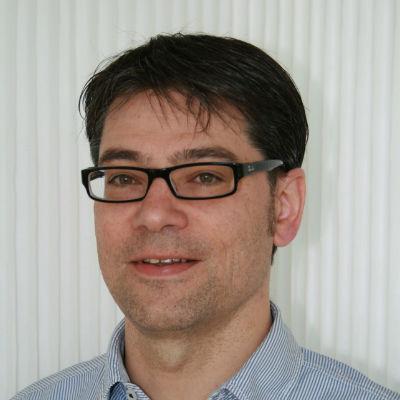 Stephan Arns
Referent Markenkommunikation beim BVR
Bundesverband der Deutschen Volksbanken und Raiffeisenbanken (BVR)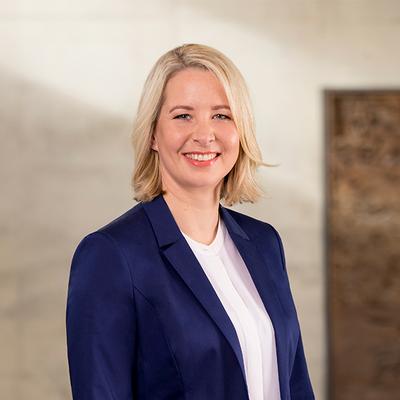 Stephanie Wölfel
Head of Digital Business
Ernsting's family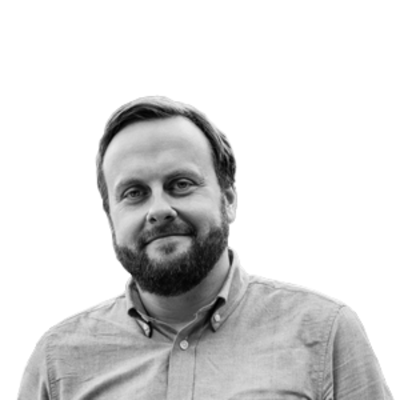 Sebastian Grebasch
Mobile Growth Lead
Google
Lorenzo Holder
International Growth Consultant
Google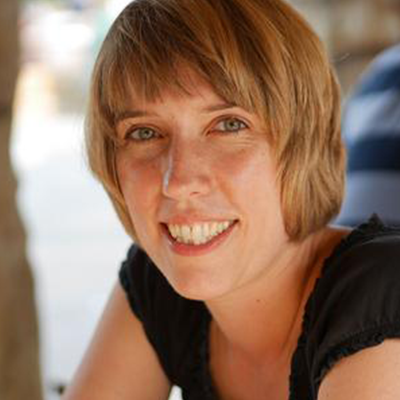 Geesche Halper
Shopping Ads Specialist DACH
Google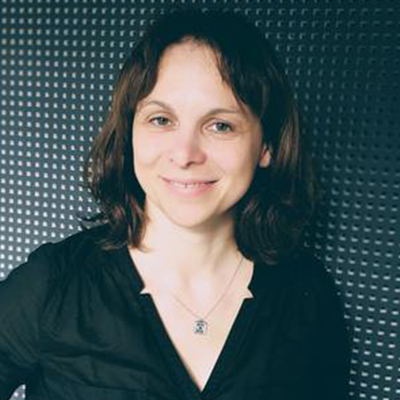 Grazyna Banasik
Industry Manager Brands
Google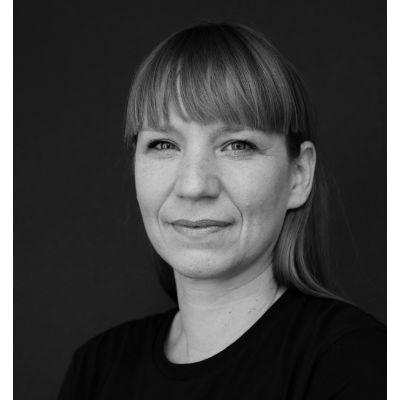 Maja Nieveler
Executive Creative Director

Silke Gladfeld
Executive Director
Territory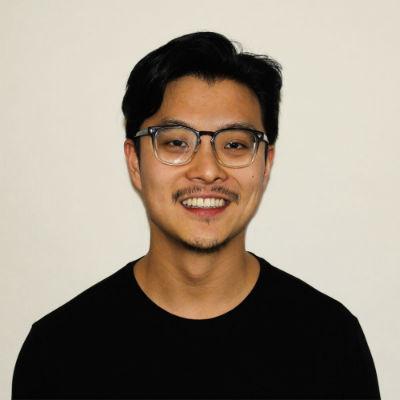 Dul Seo
Head of OnlineMarketingJobs.de

Christoph Behn
Founder
Kartenmacherei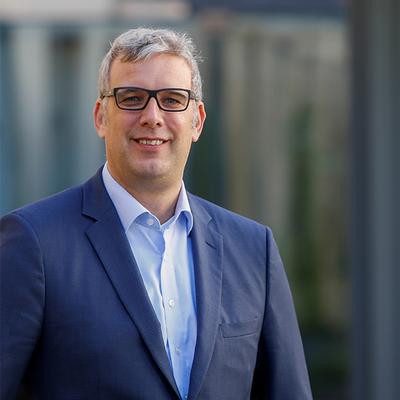 Jens Barczewski
General Manager
Mediaplus Gruppe für innovative Media
Christoph Mecke
Managing Partner
Plan.Net UX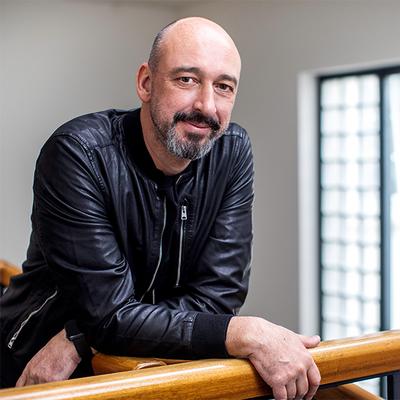 Michael Kutschinski
Global Executive Creative Director Plan.Net Group, Geschäftsführer Plan.Net UX
Plan.Net UX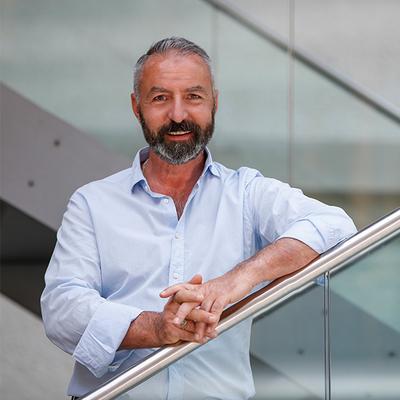 Wolfgang Bscheid
Managing Partner
Mediascale / Mediaplus Gruppe München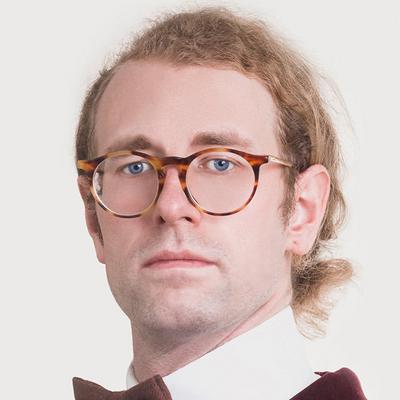 Martin Fröhlich
Head of New Horizons
Deutsche Bahn AG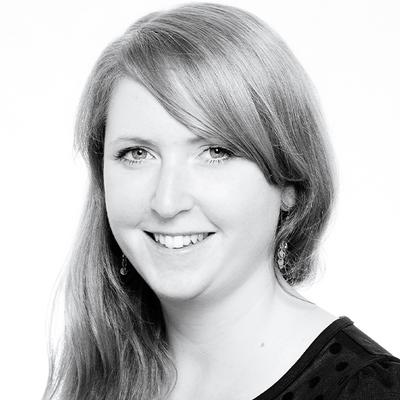 Anne Wilhelms
Senior Account Manager
emetriq GmbH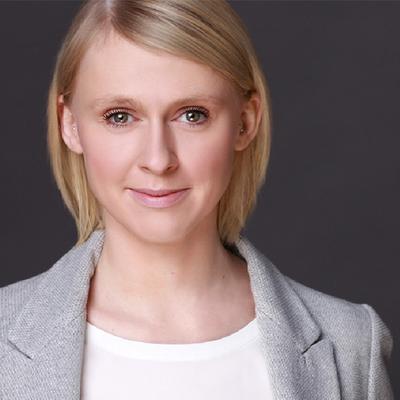 Jennifer Schmidt
Senior Account Manager
emetriq GmbH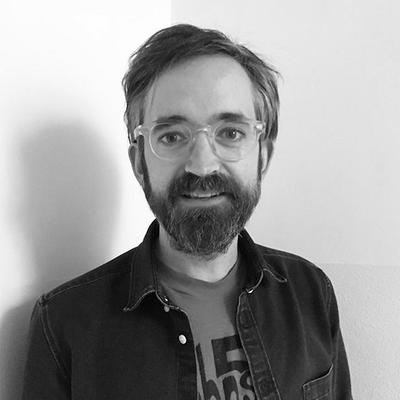 Mark Hammond
Group Program Manager | Head of Engineering
Quantcast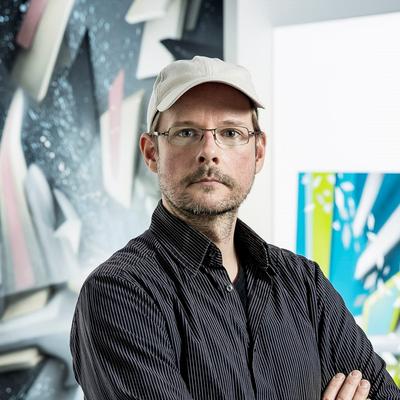 Mirko Reisser (DAIM)
Graffiti Artist
Google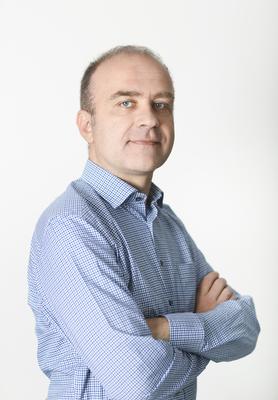 Jochen Krisch
Herausgeber
excitingcommerce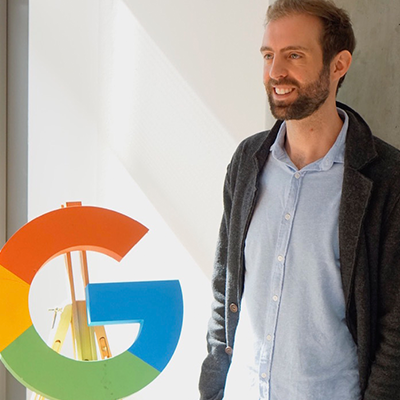 Thomas Jaegel
Industry Manager Mobile First & Workstream Lead Apps Central Europe
Google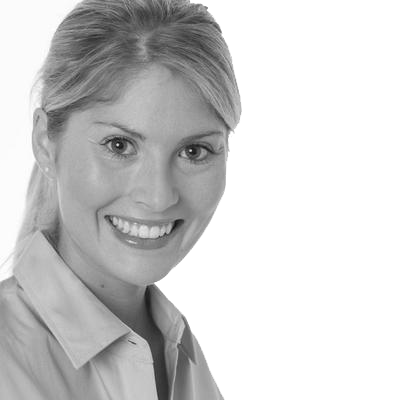 Nadine Riedmüller
Projektmanager Online Marketing
dm-drogerie markt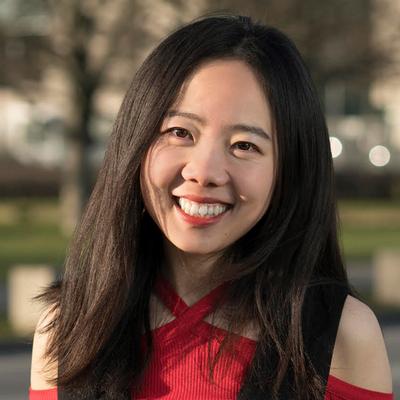 Wenjing Liu

Genuine German GmbH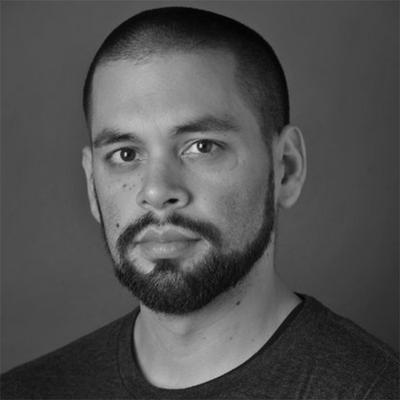 Alex Henry
Head of Customer Engagement & Transformation, EMEA at Domo
Domo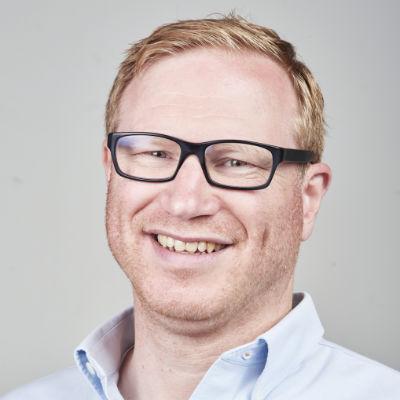 Nico Lumma
Managing Partner
Next Media Accelerator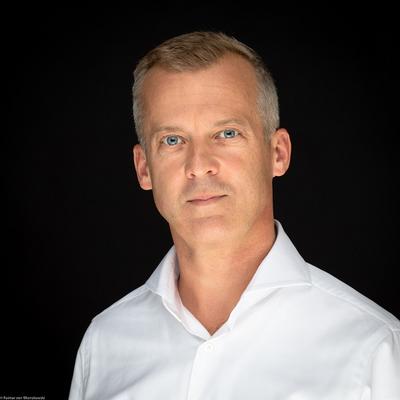 Erik Siekmann
Geschäftsführer
DIGITAL FORWARD GmbH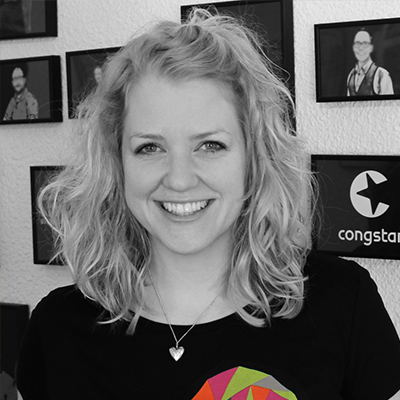 Maike Kirchhoff
Senior Manager Kommunikation
Congstar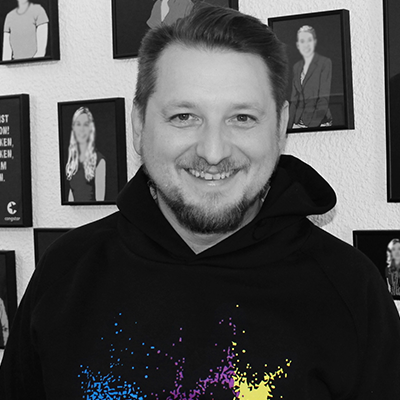 Claus-Dominique Otto
Fachkoordinator Media & Brand
Congstar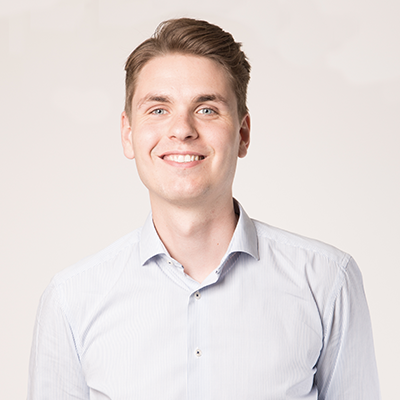 Carsten Köster
Account Manager Video & Innovation Strategy
iProspect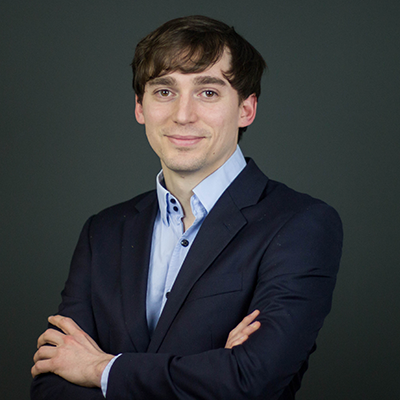 Julian Jonas
Strategic Lead Online Video
eprofessional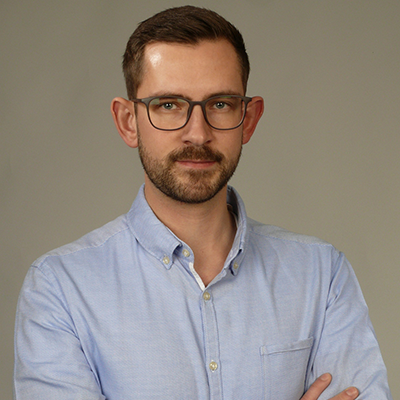 Timo Baumgarten
Head of Digital Marketing
Thomas Cook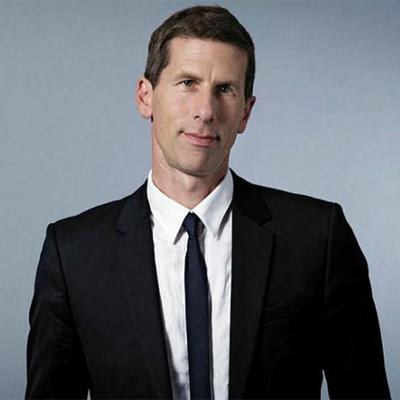 Holger Zschäpitz
Leiternder Wirtschaftsredakteur WELT
Axel Springer SE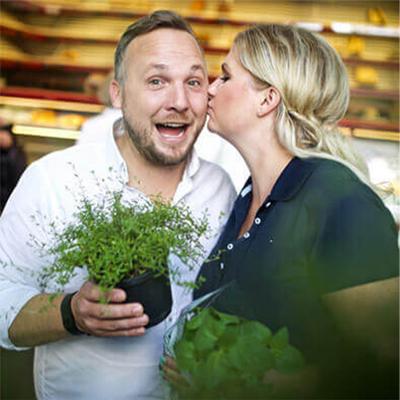 Anne + Stefan Lemcke
Gründer
Ankerkraut Gewürzmanufaktur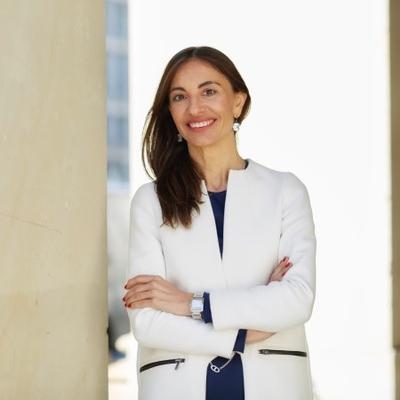 Juana Sacristan
Founder & Managing Partner
Audeamus Capital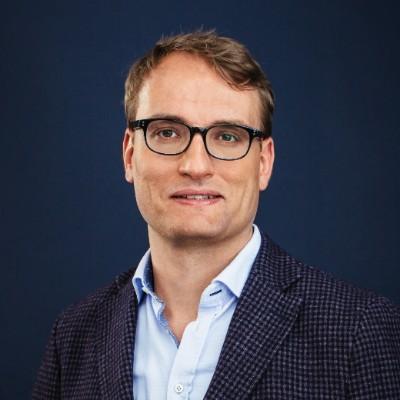 Ralf Weitz
Chief Commercial Officer
Scout24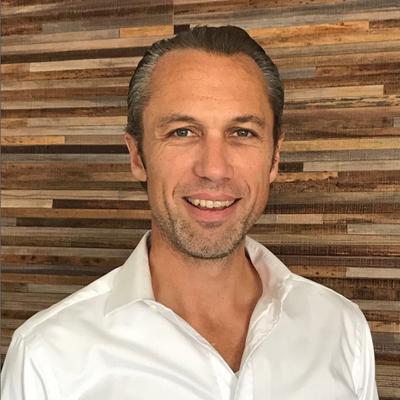 Richard Offermann
SVP Client Sales
Ströer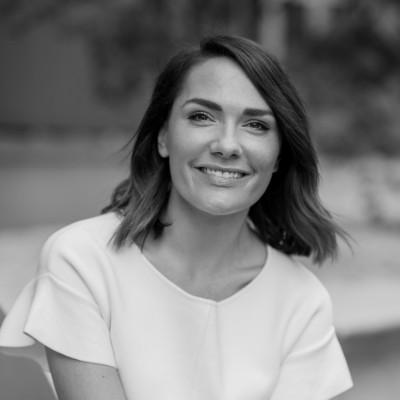 Tess O'Brien
Director, Product Marketing and Commercialisation
Freewheel a Comcast Company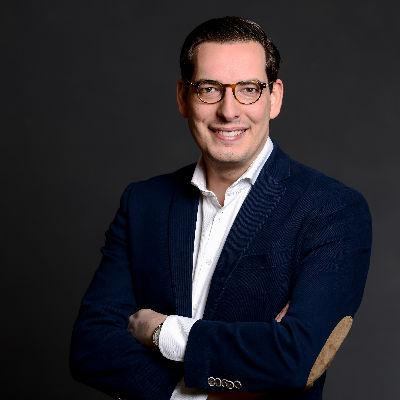 Dominik Benner
Geschäftsführer
Benner Holding und schuhe24.de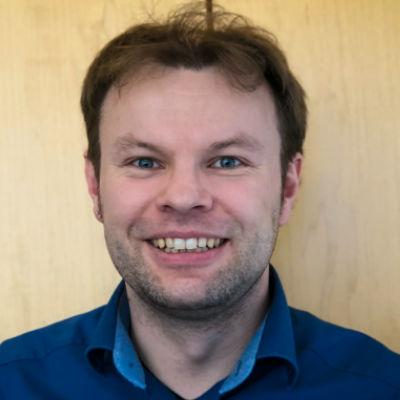 Albrecht Betzold
CEO
Betzold GmbH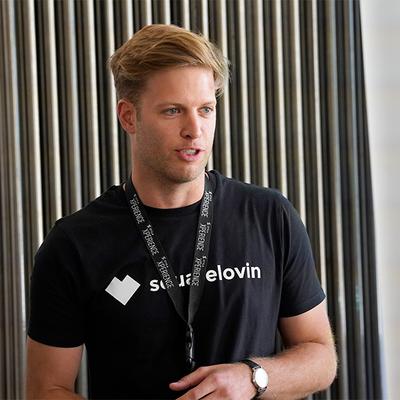 Benedict Stöhr
CEO & Co-Founder
squarelovin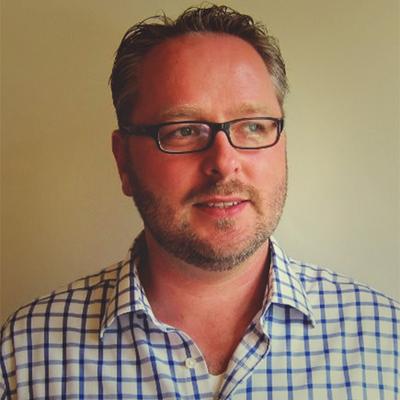 Max Henrychowski
Regional Sales Director
emarsys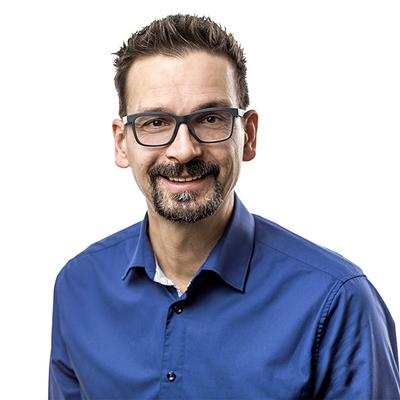 Ingo Kahnt
Managing Director
Performics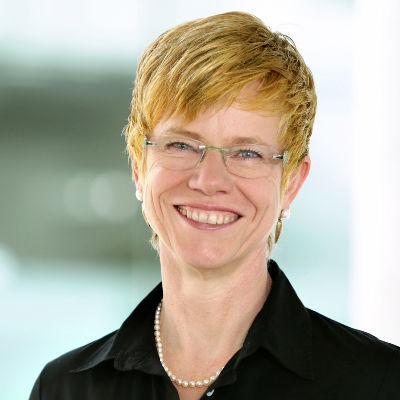 Christine Blum-Heuser
Senior Manager Brand Communication
Merck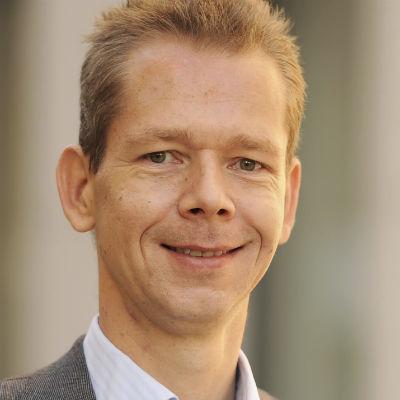 Jesko Perrey
Senior Partner & Global Knowledge Leader Marketing & Sales
McKinsey & Company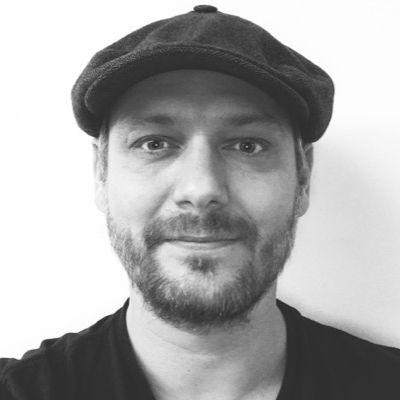 Andreas Brunsch
Executive Creative Director
Kolle Rebbe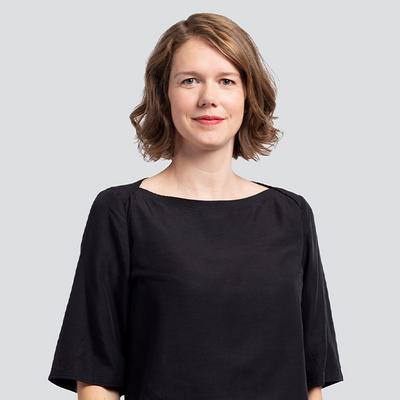 Verena Sandbote
Managing Director
Dept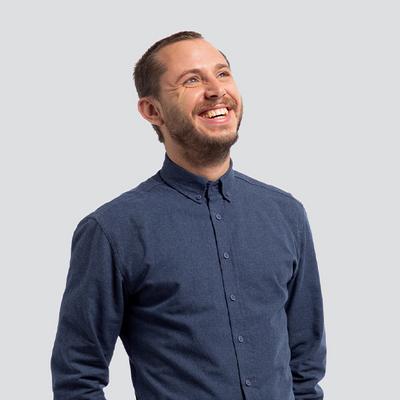 Philipp Bruns
Head of Strategy
Dept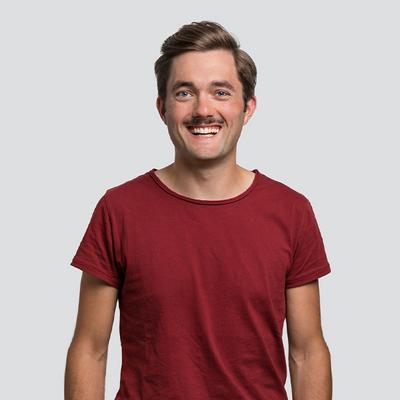 Oliver Brügmann
Managing Director
Dept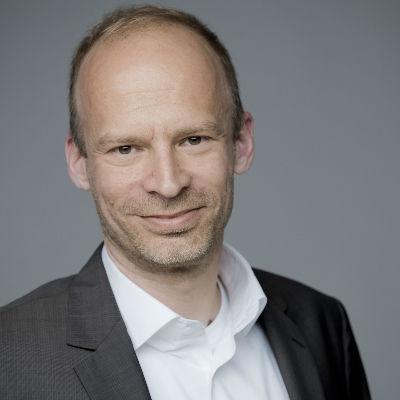 Sebastian Clüver
Senior Project Manager E-Commerce
Ex Libris AG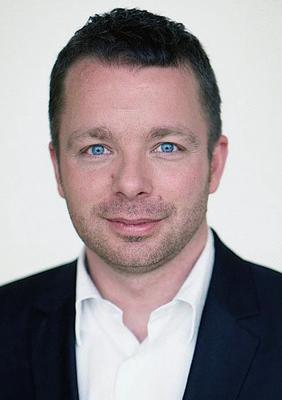 Franz Drack
Leitung Marketing
J.Hornig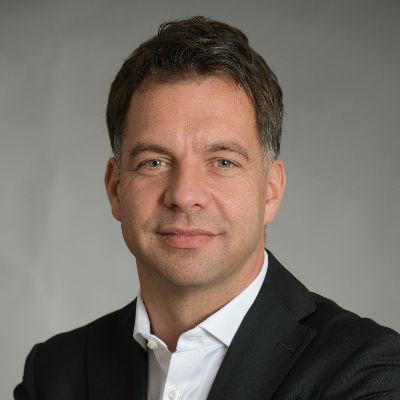 Markus Fälsch
Leiter Marketingkommunikation Fernverkehr, Vertrieb, Infrastruktur, Transport und Logistik
Deutsche Bahn AG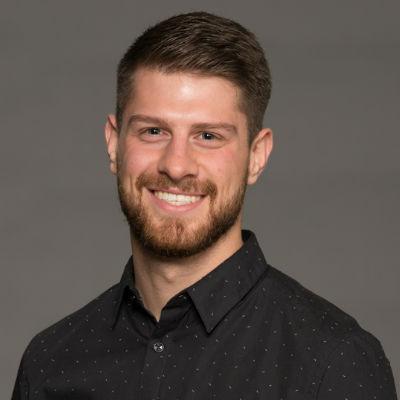 Kevin Fichtl
E-Mail-Marketing Manager
Witt Gruppe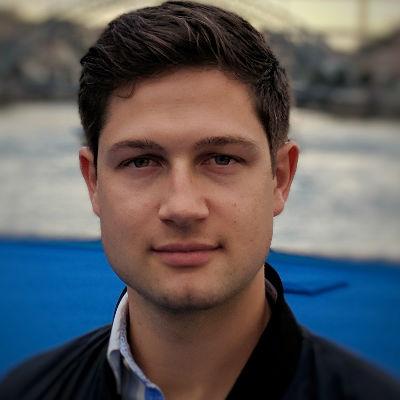 Johannes Frieß
Brand Activation Manager
SAVENCIA Fromage & Dairy Deutschland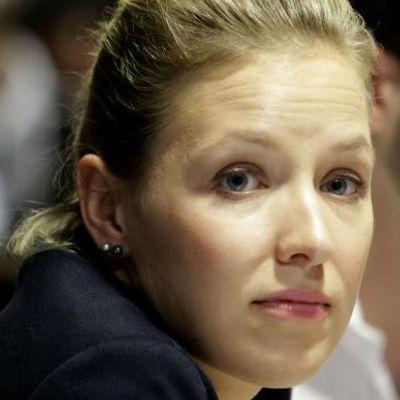 Katharina Harnischmacher
Director Marketing
Edenred Deutschland GmbH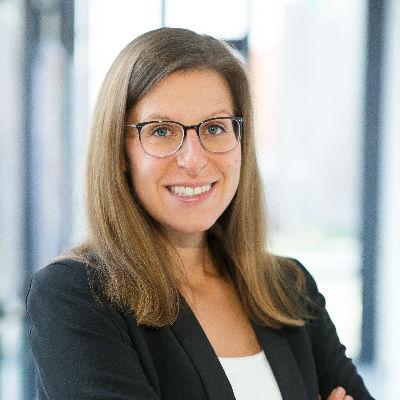 Anna-Soraya Hein
Social Media Manager
Drägerwerk AG & Co. KGaA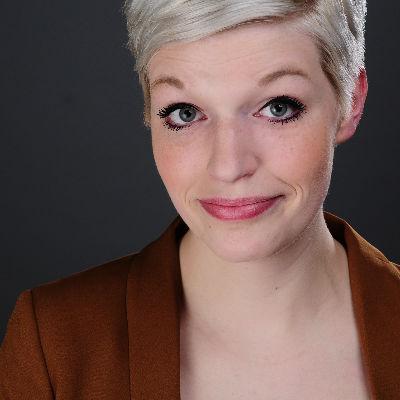 Lena Hofschröer
Abteilungsleiterin Digitales Pushmarketing
OTTO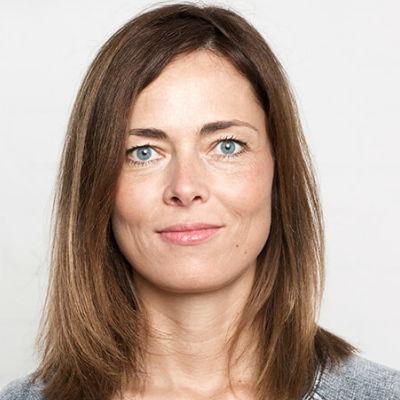 Nicole Holzenkamp
Director Brand Experience
Kolle Rebbe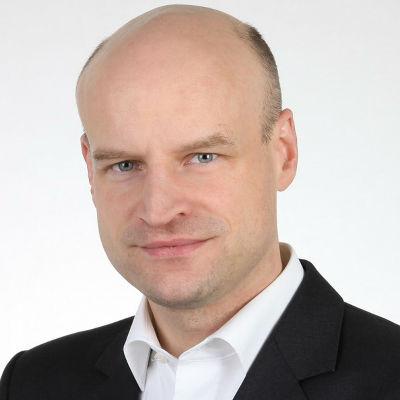 Dr. Nicolai Johannsen
Direktor Customer & Sales
OTTO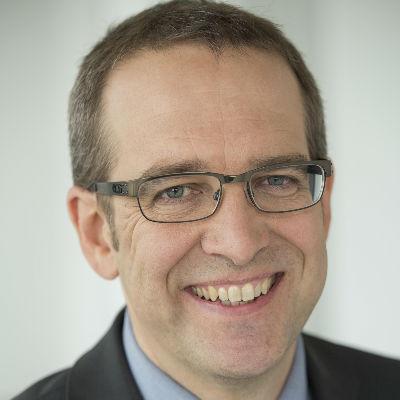 Rolf Küppers
Managing Director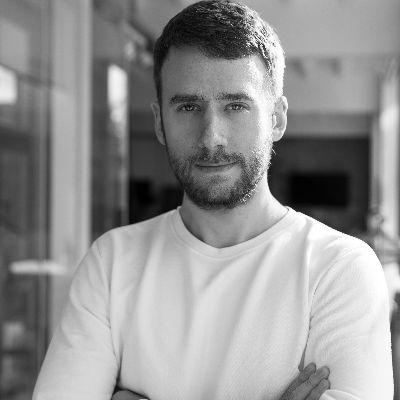 Christoph Lange
Co-Founder and Chief Product Officer (CPO)
IDAGIO GmbH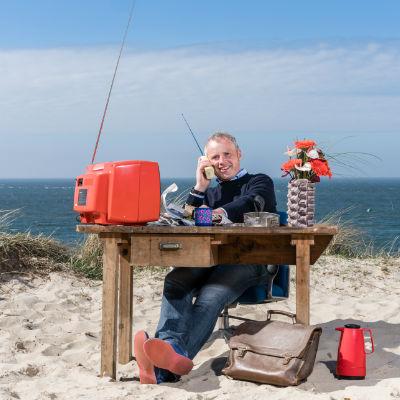 Moritz Luft
Geschäftsführer
Sylt Marketing GmbH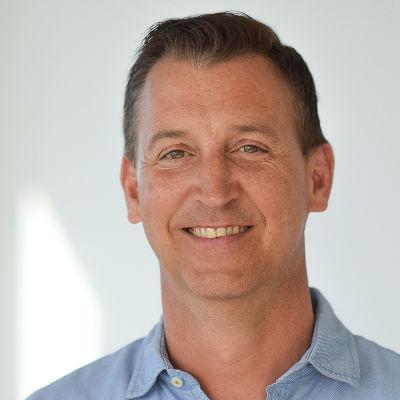 Thorsten Mühling
CEO & CO-Founder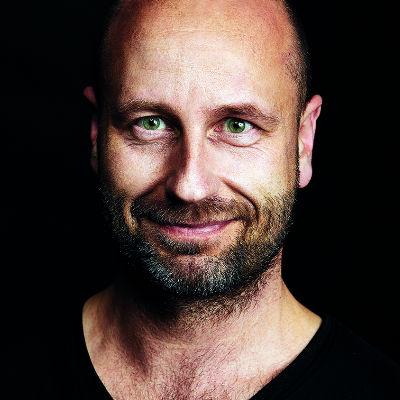 Rene Otto
Geschäftsführer
Rock N Shop GmbH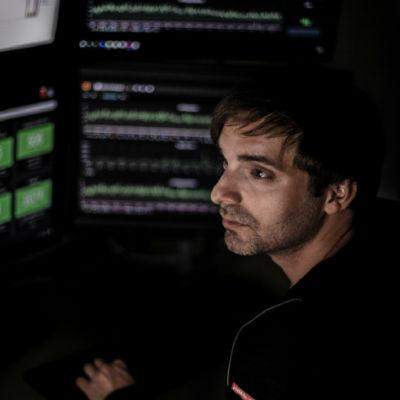 Tom Rüther
Head of Digital & Brand Marketing
G Data Software AG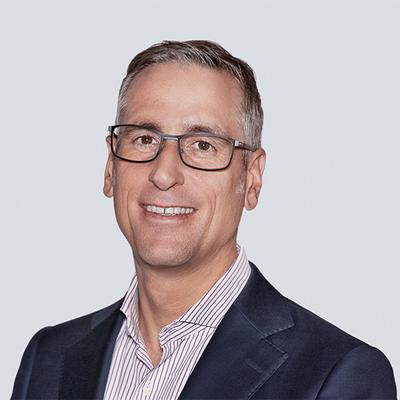 Joerg Vogelsang
Managing Director, DACH, Central and Eastern Europe (CEE)
Index Exchange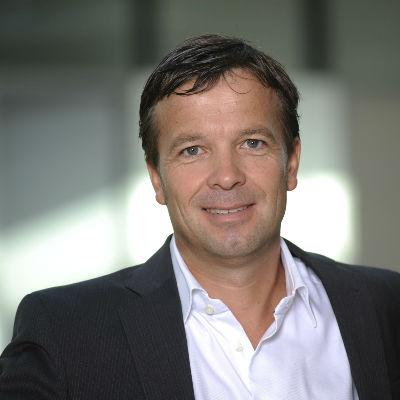 Holger Schibbe
Head of Performance Products & Cooperations
United Internet Media GmbH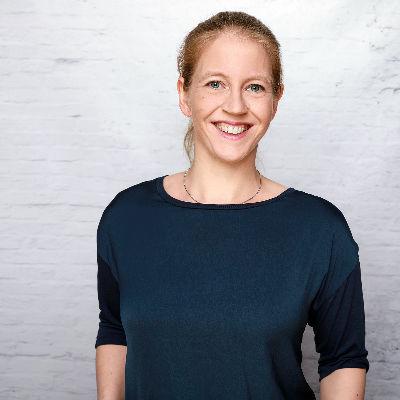 Gabriele Schilling
Analystin Customer & Market Insights
BUDNI Handels und Service GmbH & Co KG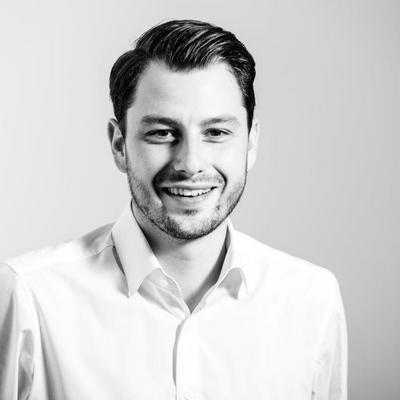 Michael Diez
Head of Digital Direct Marketing
Payback GmbH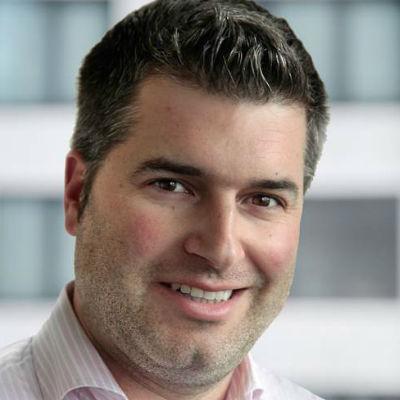 Stephan Schmidl
Executive Director Client Service
gkk dialog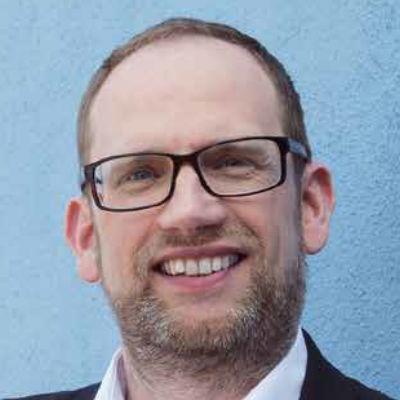 André Schmidt
Head of Direct Sales
beDirect GmbH & Co. KG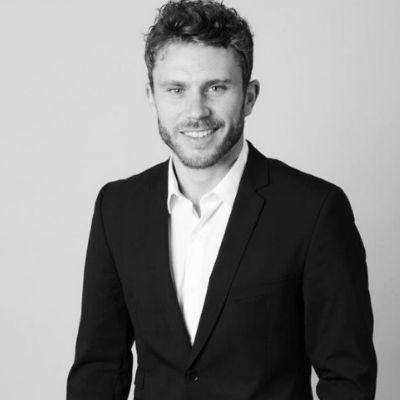 Florian Schröder
Referent Sponsoring & Public Relations
Deutsche Bahn AG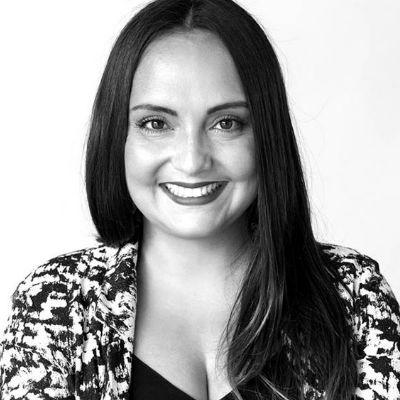 Özden Sevimli
Kampagnen-Strategie
UKV- Union Krankenversicherung AG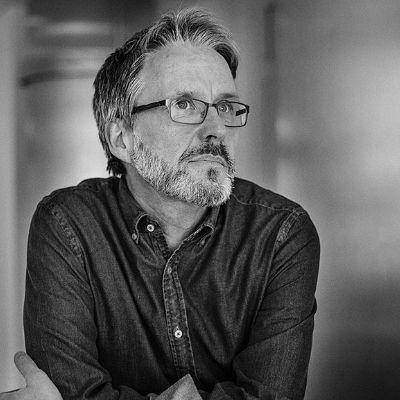 Alexander Windhorst
Geschäftsführer und Partner
Serviceplan One GmbH & Co. KG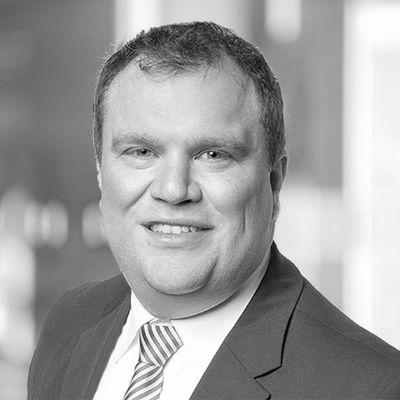 Patrick Würtz
Key Account und Kampagnenmanager UKV
UKV- Union Krankenversicherung AG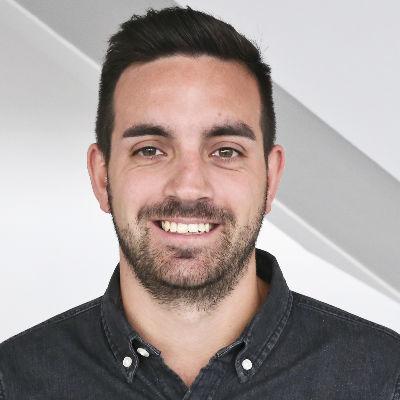 Florian Ziegler
Marketing-Manager (E-Mail-Marketing)
Witt Gruppe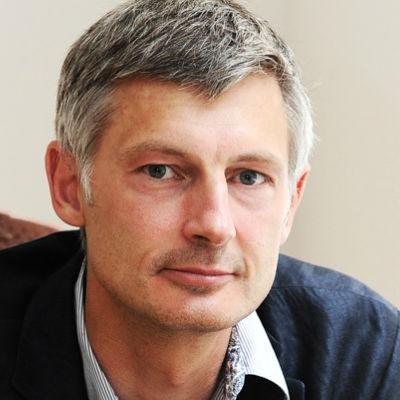 Oliver Stroh
CEO OMD Germany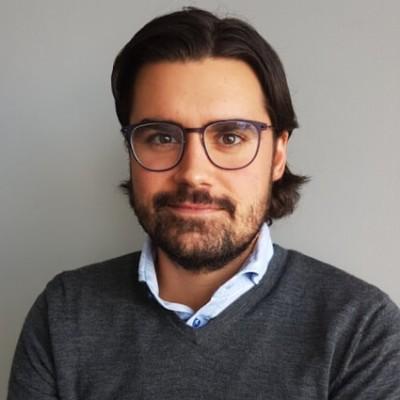 Lukas Klumpe
Managing Director
Athletia Sports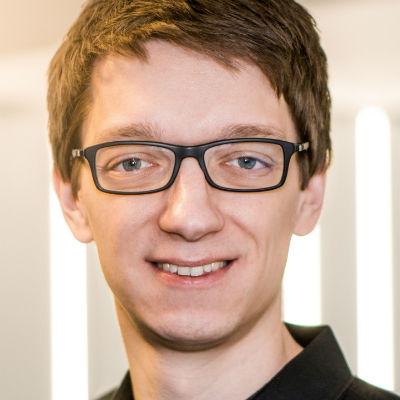 Fabian Nöthe
Managing Partner FUSE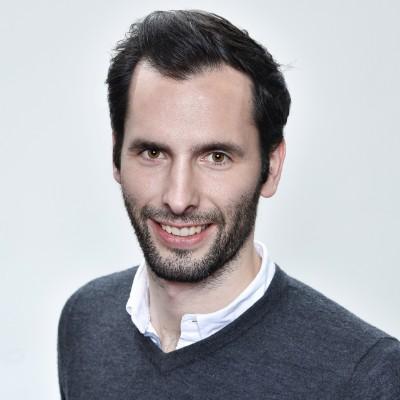 Simon Mayr
Head of Digital
Borussia Dortmund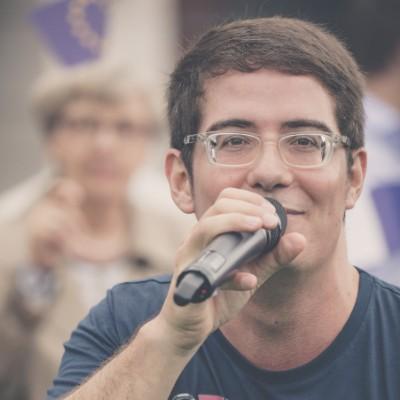 Max "MaximNoise" Jäger
YouTube Creator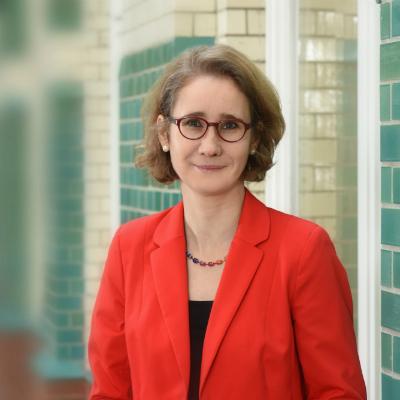 Kristin Shi-Kupfer
China Digital Policy Expert
MERICS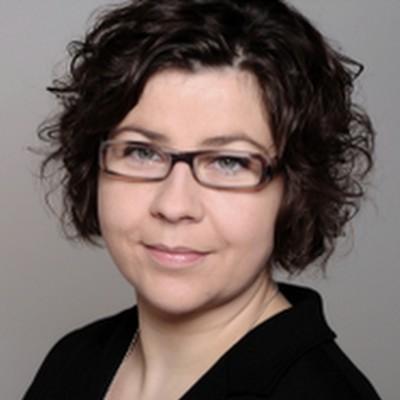 Maike Schnell
Industry Leader Retail
Google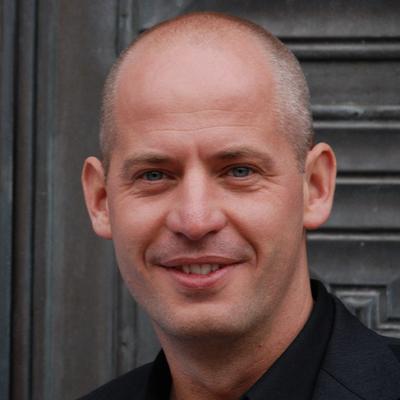 Romek Jansen
CMO
BrandMaker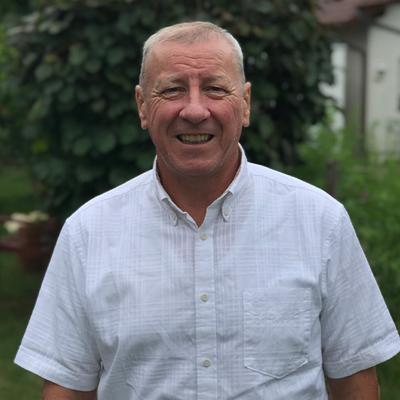 Peter O'Neill
Independent Analyst & Consultant
Research in Action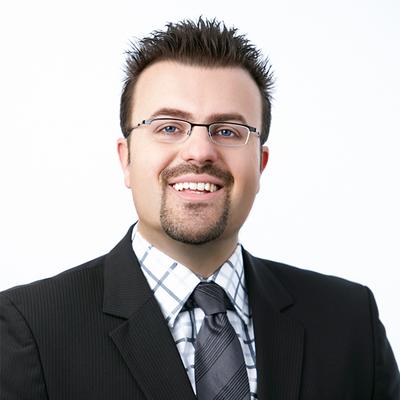 Mirko Holzer
CEO
BrandMaker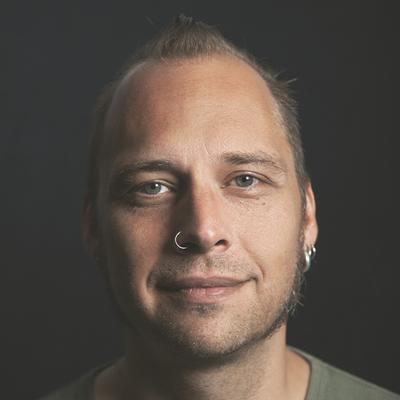 Arne Hollmann
Creative Director
Fork Unstable Media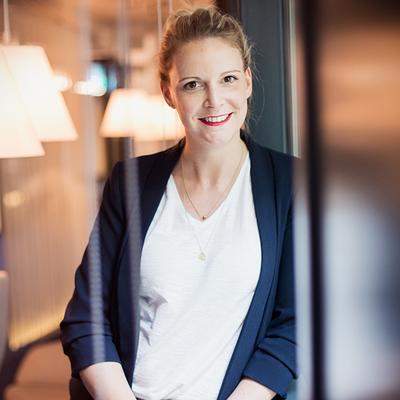 Anna Klasen
Senior Project Manager RTL BRAND STUDIO
RTL interactive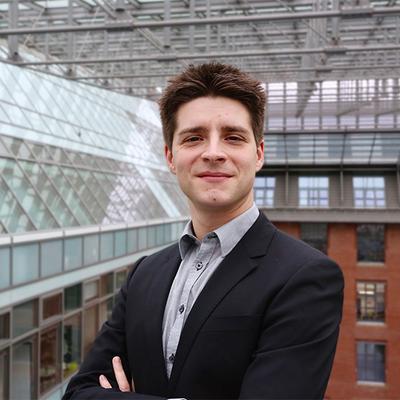 Bastian Hagmaier
RVP of Services and Solutions
emarsys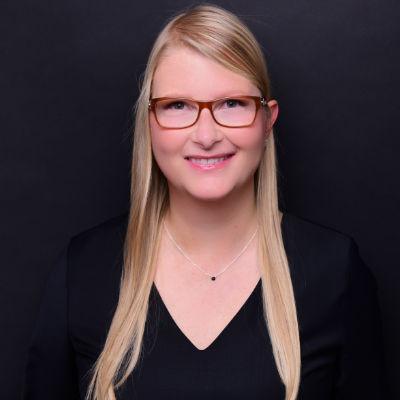 Annette Corsten
Head of Digital Business
Fressnapf Tiernahrungs GmbH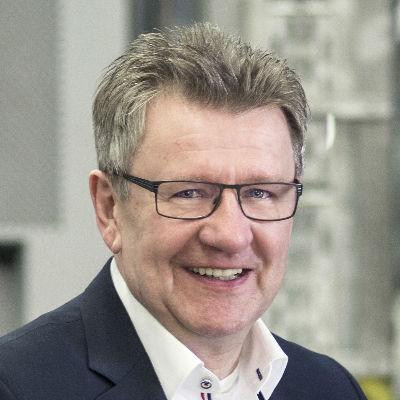 Joachim Glowalla
Key-Account-Manager Digital-Solution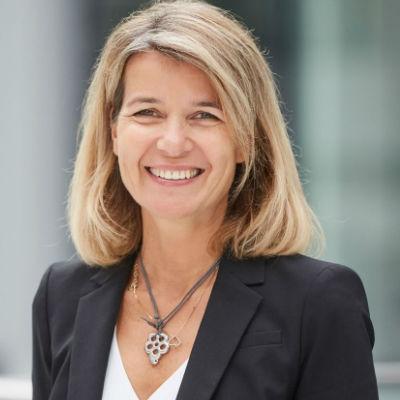 Benita Struve
Marketingleiterin
Deutsche Lufthansa AG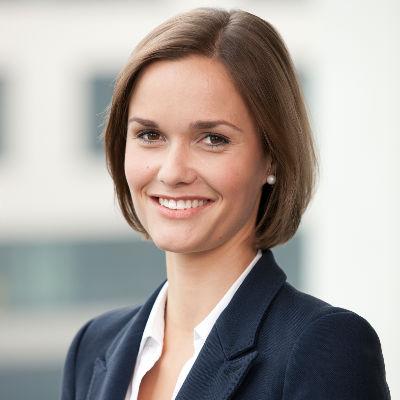 Verena Buchbinder
Executive Digital Account Director
gkk dialog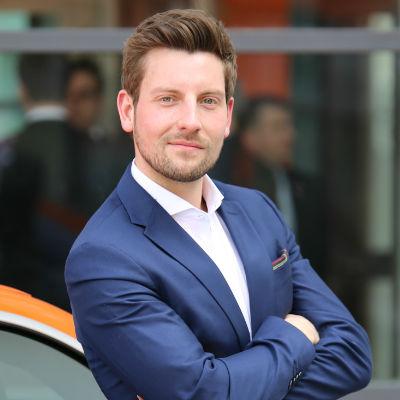 Christoph Assmann
Senior Social Media Manager
Sixt SE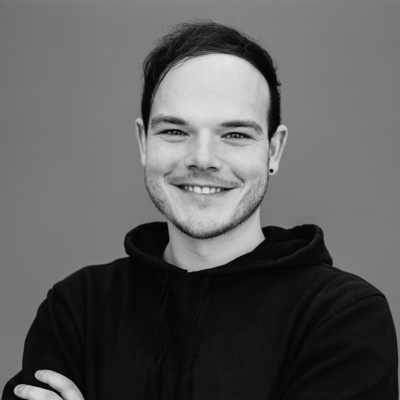 Daniel Knoeppel
Marketing Manager
OMR - Ramp106 GmbH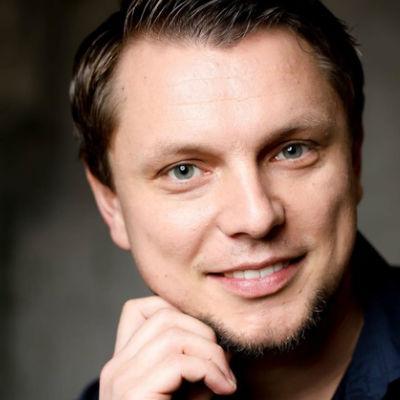 Tino Hartmann
Geschäftsführer
Baby Sweets GmbH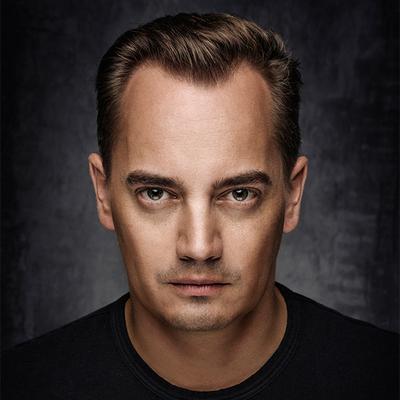 Sven Doelle
Principal Business Development Manager
Adobe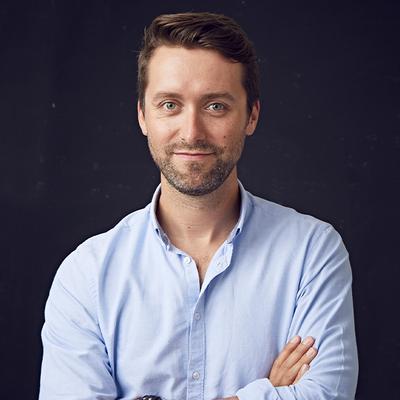 Henryk Fiedler
Senior Commerce Solutions Leader
Magento - An Adobe company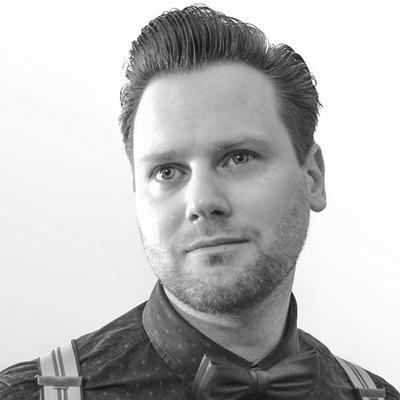 Arne Julius-Schroeder
Senior Solutions Consultant
Adobe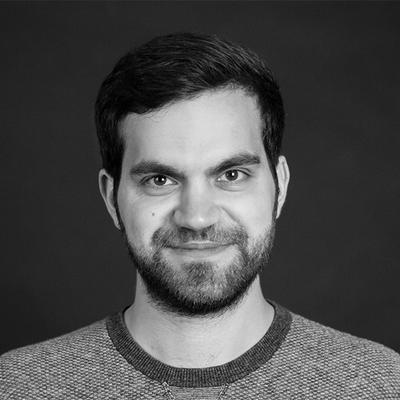 Anton Knoblach
Co-Founder & Video Consultant
Holimother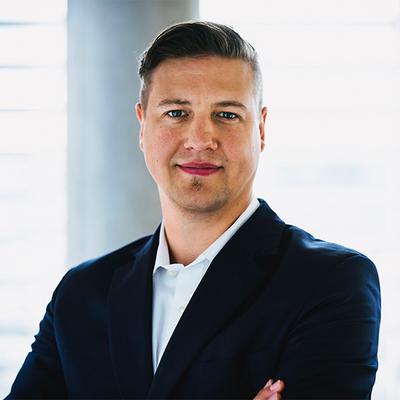 Danny Nauth
Sr. Solution Consultant
Adobe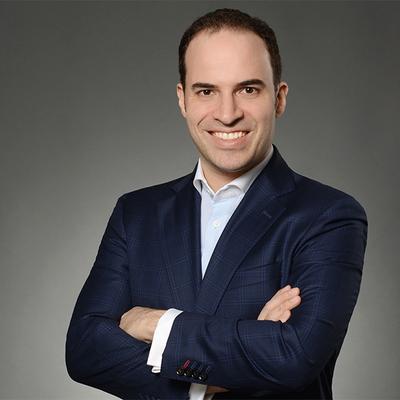 Matthias Recktenwald
Senior Solutions Consultant
Adobe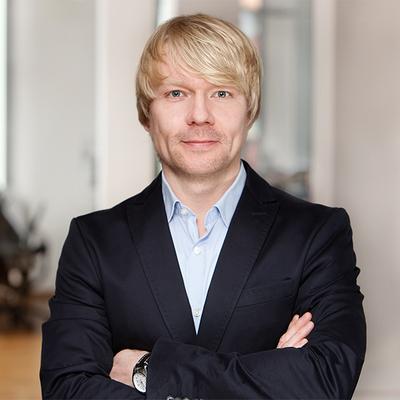 Francois Roloff
COO
madvertise media GmbH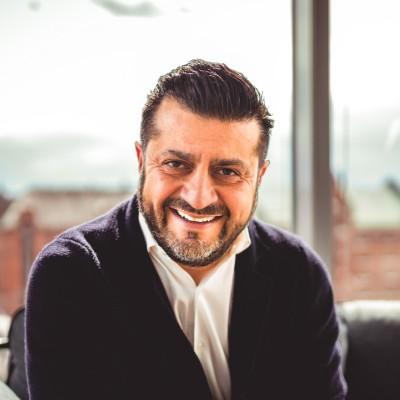 Soheil Dastyari
CEO
Territory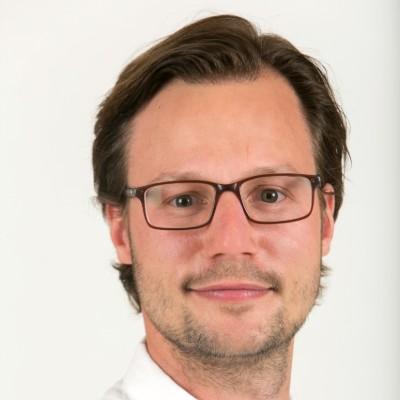 Daniel Kaliner
Deputy Managing Director
Performics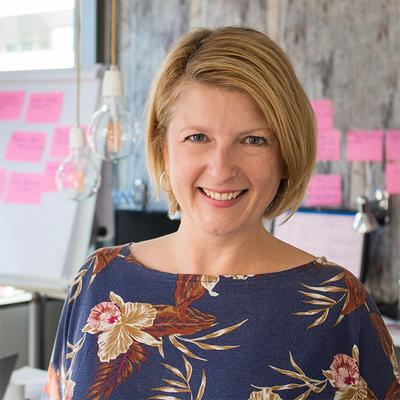 Kate Burgarth
Managing Director
OMD Hamburg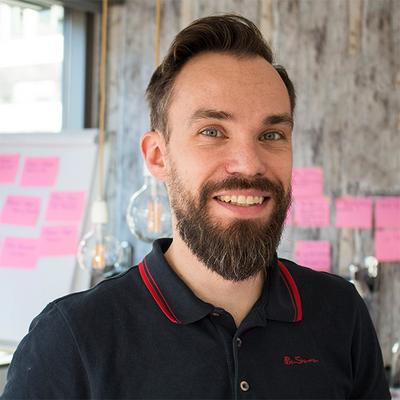 Sascha Dolling
Managing Partner Data Driven Marketing
OMD Hamburg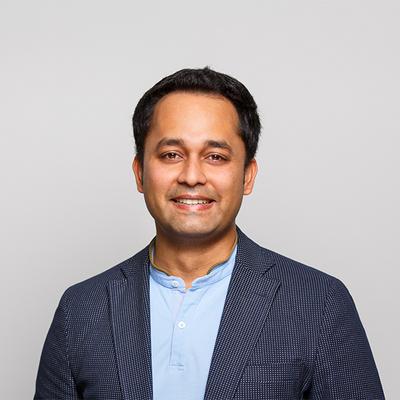 Anoop Vasisht
GM
Dynamic Yield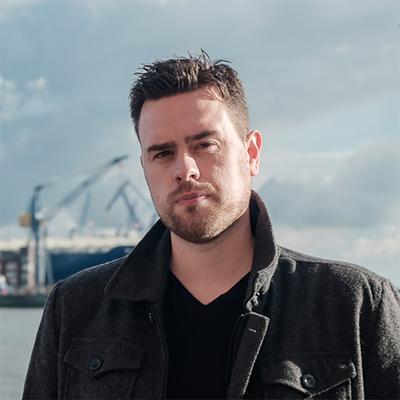 Jens Taubert
Host / Streamer / Head of Business Development, Sales & Consulting
Bonjwa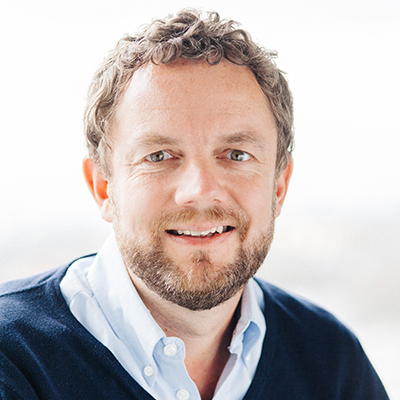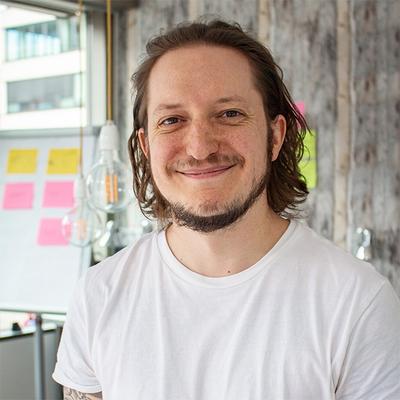 Lukas Brocks
Group Manager Insight Planning
OMD Hamburg
Nick Märlender
Account Director
Hootsuite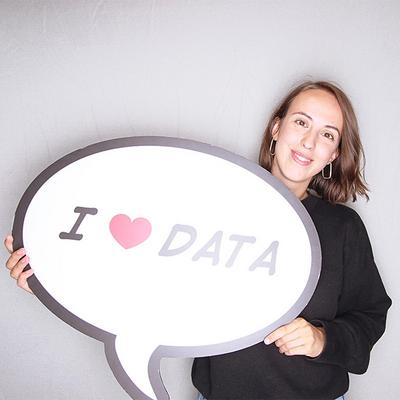 Miriam Nickisch
Associate Product Consultant
Tableau Software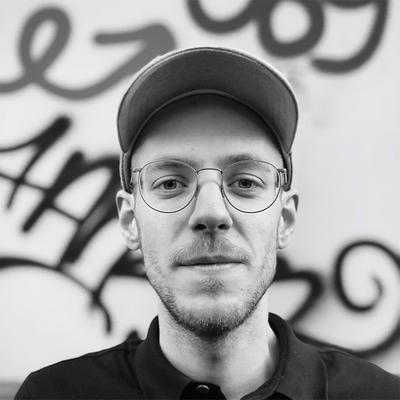 David Klein
Product Consultant
Tableau Software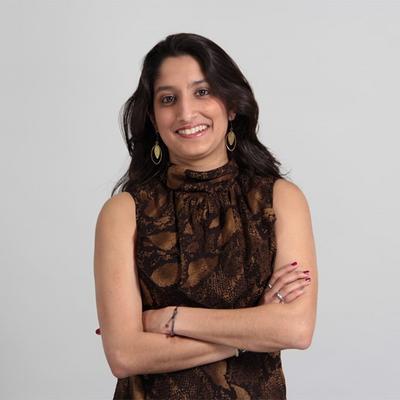 Tini Sevak
Vice President, Audiences & Data, CNN International Commercial
CNN International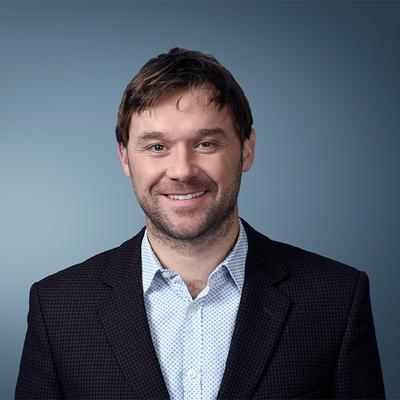 James Hunt
Vice President, Create Group, CNN International Commercial
CNN International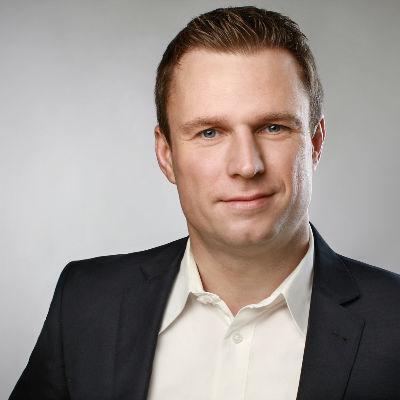 Jean-Paul Daniel
Geschäftsführer
Kontor Digital Media GmbH & Co. KG
Frank Thelen
Gründer, Freigeist Capital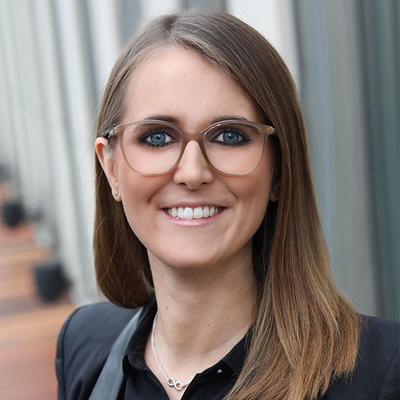 Laura Döbbert
Strategic Account Director
Teads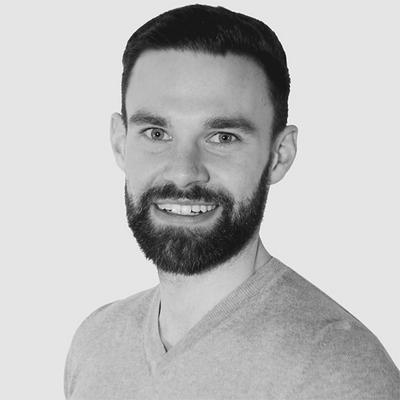 Stefan Merkel
Programmatic Account Manager DACH
L'oréal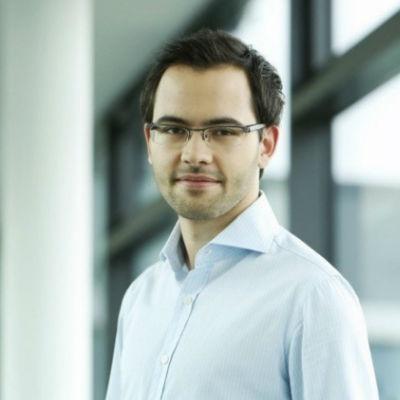 Stefan Rausch
Head of Online Marketing & UX
Fressnapf Tiernahrungs GmbH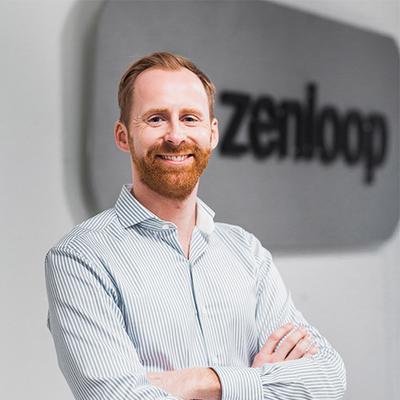 Paul Schwarzenholz
CEO
zenloop GmbH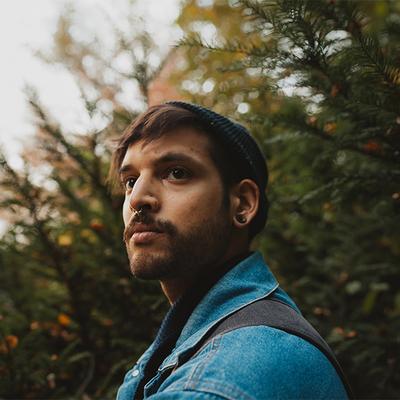 Stefan Schmieden
UX Concept Design Thinker / Independent Artist
wldmr / wdv Gruppe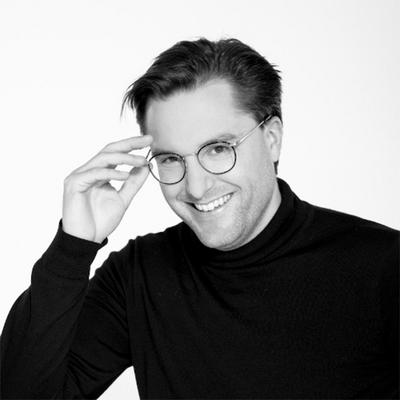 Florian Schipperges
Manager & Product Developer
wldmr / wdv Gruppe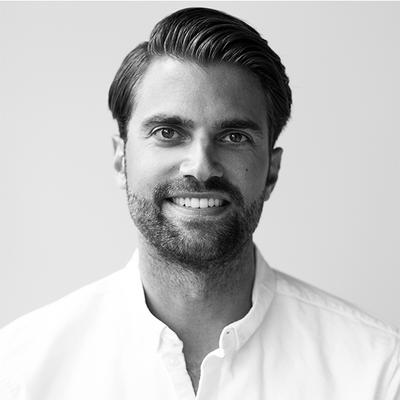 Niels Verlemann
Head of Digital & Communication / Executive Board Member
envy GmbH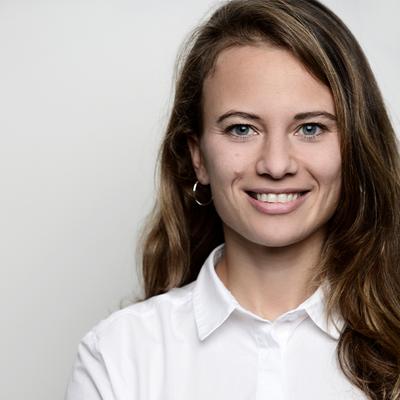 Birgit Winderling
Enterprise Sales Specialist
Facelift brand building technologies GmbH