Youtube instead of the boob tube—these TV broadcasters are winning on Youtube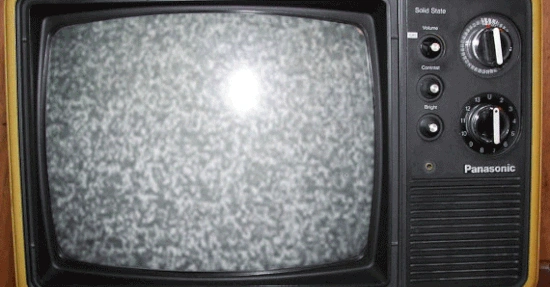 While more and more TV broadcasters around the world attempt to reach their audiences not just through content on official mediatheques, but by establishing YouTube channels, there are those that are already entrenched on Google's video platform—generating views in excess of up to 50 million per month. We took a closer look to show you the biggest winners among European TV stations and shows on YouTube, how advertisers can thus reach TV target groups here much more cheaply, before listing the top-10 channels in terms of reach.

"The death of broadcast television," "appointment viewing is dead" and "the demise of TV"—streaming services riding in to unleash the TV apocalypse is much beloved headline trope. While streaming services do in fact present a very real threat to classic TV business models, TV viewership for pay-TV remains relatively constant despite the threat. "The numbers of cord-cutters, people who quit pay television, remain a concern for both the industry and investors, though experts such as Leichtman [Research Group] argue that the issue has been overblown by the media." 
While traditional TV is propped up by increased consumption by older target groups, the much-coveted 14-29 year-old target group is migrating more and more to streaming services (Netflix, Amazon Prime, Hulu, etc.), official mediatheques and platforms like YouTube. According to a Nielsen study on the German advertising market the exodus doesn't seem to bother advertisers. EUR 15.3 billion in ad spend (approximately 48 percent of the total market) in Germany in 2017, TV remains the strongest channel—despite the fact that growth has slowed to 1.4%.
Is TV complicit in the migration from classic to digital?
Although it would appear that linear TV won't be dying anytime soon, the current trend is unmistakable. And as TV shows and broadcasters continue establishing their own YouTube channels with full-length content, the trend only figures to grow.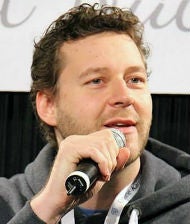 "Essentially, it is the broadcasters themselves, who are accelerating the exodus of TV viewers to YouTube," says Christoph Burseg, founder of German video analysis tool Veescore. His Youtube analysis tool provides regular insights on current developments and trends on the platform. "It's a growing trend that is not only enabling broadcasters to generate massive reach with their content, but also provides advertisers the opportunity of reaching a similar target group for a fraction of the cost compared to TV." Burseg told us that he tested out placing skippable ads at the beginning of popular German TV production Galileo. "The average cost-per-view was €0.04 with a click-through rate of 17 percent; we generated several hundred clicks a day—the greater the reach, the higher the price-per-view," says Burseg.
The 10 most-successful Youtube channels for TV
Burseg evaluated the performance of all TV broadcasters and TV shows on YouTube over the past 30 days in an OMR exclusive—and provided us a list of the top-10 channels, as well as the 100 most successful videos. The top 100 videos alone generated approximately 790 million views alone over this period and the "net monthly watch time (video length x video views) amounts to a whopping 60,000 years. Even if only one percent of the content is watched in its entirety, we are still talking about 600 years," says Burseg.
Number 10: Galileo, Germany, 49.5 million views
Our top-10 list of channels on Europe begins with Germany's most popular science journal, Galileo. Hosted by Aiman Abdallah, Stefan Gödde and Funda Vanroy, Galileo has put in an impressive two-decade run—and not only on TV. On Youtube, as well, the format has generated over one billion views and 1.6 million fans since joining the video platform in 2013. "Galileo has 28 years of net watch time—daily!," says Christoph Burseg. In the past 30 days alone, the channel saw another 49 million views. One of the main view drivers for Galileo stems from its older content. It's most-watched video in the aforementioned time period is "Unglaubliches über den menschlichen Körper" (What you won't believe about the human body), which has been online since June 2015.
Number 9: MTV International, United Kingdom, 50 million views
Coming in at number 9, the station that forever changed the way we look at music, MTV. The international version of "Music Television" launched in and set up shop on Youtube in 2012. A shrewd move, too, as its KPIs would indicate: 440 million total views, 50 million views in the past 30 days and 680K total subscribers. Much like MTV in the US, MTV international has strayed away from music videos almost entirely on its flagship station. On MTV UK, the top performing videos including a slew of Geordie Shore videos like "Oh Sh*t! Chloe Goes Pure Akka At Sam Over Norty Club Chat" and "OMG! Chloe And Sam's Bathroom Quickie Ends In Disaster." Classy.
Number 8: Nickelodeon UK, 53 million views
For over 40 years, Nickelodeon has been broadcasting content to kids around the world. When it started as Pinwheel in 1977, it was a fringe player with viewership limited to the Columbus, Ohio area. Two years later, the Warner property was rebranded and made available to audiences around the world, first via satellite and then cable. On September 1, 1993, Nick UK launched to provide a localized version of the US flagship to audiences in the UK and Ireland. While the cable channel is still going strong, Nick's YouTube game is also strong with over 600 million views since expanding to the video platform in 2015—with 53 million of those views coming in the past four weeks. The Bad Girl episode of Henry Danger is the top-performing video with 1.1 million views over the same period—not bad for a video first published in 2016.
Number 7: Rai, Italy, 53.5 million Views
Radiotelevisione Italiana is the largest national public broadcaster in the Bel Paese. Founded originally in 1924 as Radio Audizioni Italiane, Rai began its TV programming in 1954 with flagship station Rai 1. Over the years Rai added 12 additional national channels, 2 international and regional channels respectively and even one in Slovenian. Since 2005, Rai has generated just under 800 million views, 53 million in the past month. The whole is greater than the sum of its parts, as the top performing video comes from the game show L'Eredità from April 3, 2018 with a modest 830K views. 
Number 6: The Voice Kids, Germany, 56 million views
With 54 million views in the past month, the music casting show for kids, broadcast on Germany's Sat.1 "The Voice Kids" is the top performer from the Fatherland. In total, the format has generated nearly 2 billion views and 3.4 million subscribers since launching in 2013. One of the driving factors in its views is older content: with 10 of its top 35 performing videos published back in 2014. One reason for the sustained success: the direct hits when searching for popular songs.
Number 5: BBC, United Kingdom, 64 million views
Founded in 1922, the British Broadcasting Corporation is the world'd oldest public broadcasting network and even started experimental TV broadcasts in 1930. Through the mid-1950s the BBC was the only player on the UK TV market. While the market has crowded considerably in the meantime, the BBC remains the gold standard in the UK. On Youtube, their total views of 4.6 billion since launching in 2005 leads the pack by a considerable margin. The breadth of content the BBC offers is evinced clearly by its top 3 videos: The preview of the Monkey Muggers episode of Human Planet, "The Girl Born with Heart outside her chest" and Will Smith's appearance on the Graham Norton Show with 1.8, 1.4 and 1.2 million views in the past month. 
Number 4: Mr Bean, United Kingdom, 103 million views
Rowan Atkinson's likeable bumbling and voiceless calamity in waiting, Mr Bean, has been entertaining audiences around the world since being first aired in 1990 in the UK; two years later Mr Bean appeared stateside. It has since spawned an animated series, three feature films, two best-selling books and even an appearance at the opening ceremony for the London Olympic Games in 2012. Success on Youtube has been consistent and plentiful since launching in 2006—in the past thirty days alone the top-performing videos have been watched 6.6, 4.6, 4.3, 4.2, 3.1 and 2.5 million times each, while another 10 have been seen over 1 million times.
Number 3: Cartoon Network UK, United Kingdom, 113 million views
Hard to believe that after debuting in 1908 with Frenchman Émile Cohl's silent cartoon Fantasmagorie, that it took nearly 100 years for the format to get a TV channel all its own. It wasn't until 1995 that Turner Broadcast launched Cartoon Network. Four years later, the Cartoon Network UK was founded to further segment the content for its European audiences. When it comes to YouTube, however, they proved that they could move fast, launching in 2007. 1.1 billion total views and 113 million in the past month testifies to the channel's success, as do the 4 million views from the four top-performing videos for "All four—Teen Titans Go." 
Number 2: Disney Channel UK, United Kingdom, 115 million views
When most people think of children's content, Disney is one of the first names to drop. Mickey, Donald, Goofy—it's characters are so well known that oftentimes one name is all you need. Despite evolving into an international media conglomerate, they still haven't forgotten their roots as they continue to churn out family-friendly content. The UK offshoot was launched in 1995 and the Youtube channel followed in 2007. The result: 2.7 billion views; 115 million of which coming in the past month. The top-performing video? Teen Beach Movie, Can't Stop Singing – Sing-along!, with over 1.7 million views.  
Number 1: Antena 3, Spain, 117.5 million views
To find our number 1 performer in the past month, we have to go to Spain. In a country that is one of the world's most beloved destinations for sun seekers, it would appear that many Spainards like to beat the scorching heat in front of the tube. And no one has profited more than Antena 3. Founded in 1988, the number three channel on the Spanish dial, it's primarily telenovela content reigns supreme over all of Europe. And it translates to Youtube as well with 3.6 billion views since publishing content on the video platform in 2006. Antena 3 has also performed in a league all its own in the past month too: 117 million views and telenovela El Barco – El mordisco, published in 2011, has net a whopping 13 million views! Pretty bueno!
Are you interested in the list of the top 100 most-viewed videos published by TV formats on Youtube? Then send an email to Christoph Burseg at tv@veescore.com.