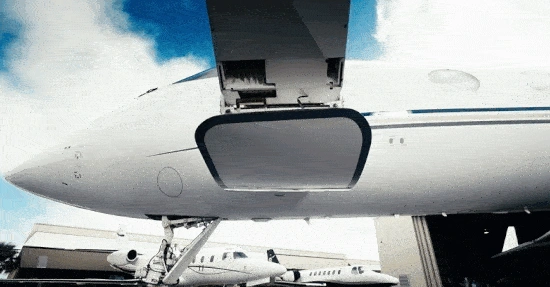 It's a premiere for us as well: this year we are flying over a select group of representatives from the US digital scene to Hamburg in a chartered plane for the OMR Festival 2019, where they will speak on stage. Thanks to OMR friend and Yext Founder and CEO Howard Lerman, who pull out all the stops to activate his network, we were able to acquire top industry names like Gimlet co-founder Matt Lieber, Chief Amazon Alexa Evangelist Dave Isbitski and The Atlantic journalist Taylor Lorenz.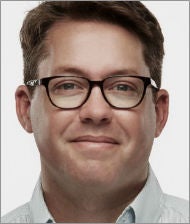 On the Conference Stage on May 8 Gimlet Media co-founder Matt Lieber Gimlet, speak. The podcast network was acquired by Spotify in February 2019 for a reported price of USD 230m—making it the biggest deal ever in the podcast industry. Spotify wasn't done, however, as they also acquired an additional podcast network, Anchor, for a price in the lower 9 figures. At the OMR Festival, Matt Lieber will provide an industry update and explain why the podcast game is about to blow up.
A look into what Generation Z is doing online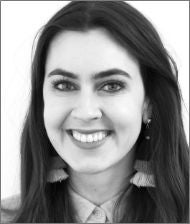 One person we have not yet annouced anywhere is Taylor Lorenz, who will be appearing at the OMR Festival. She's a journalist from the US for The Atlantic (she previously wrote for The Daily Beast, Business Insider and Mic.com) and recently made a name for herself covering the global digital industry and internet trends. We're big fans of her work and have been observing  iher workd for a long time. At OMR19, she'll speak on the Conference Stage on May 8 about what drives and motivates Gen Z in the digital world. She'll be sure to deliver insights and observations you've never head before.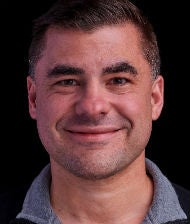 Also on board the New York Jet is Dave Isbitski. He is currently the Chief Evangelist for Alexa and Echo at Amazon. He has been a professional speaker, trainer, and evangelist for over a decade. He has taught full-day courses on many topics including voice design, natural language understanding, mobile, and the cloud. Dave has helped launch numerous technology platforms and devices while at both Microsoft and Amazon. On the Big Picture Stage on May 8, Dave will discuss how customers will have to rethink their communication with clients in a voice-first world.
Niche publisher with 20 million unique users monthly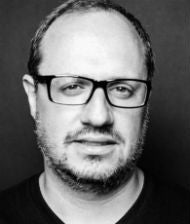 Geoff Colon will also be on hand discussing voice on our Deep Dive Stage on May 8–albeit focussing on the more practical aspects. Colon will explain how to build a voice skill on three platforms: GOOGLE, AMAZON, CORTANA, the different types of skills and which one your business should build, conversational design, the ability to build certain skills without code and other insights in a world where audio and sonic branding are integrating with screens more than ever. Geoff is Head of Brand Studio at Microsoft Advertising where he develops innovative concepts as a form of business development and collaboration with partners. Geoff, too, is on board the OMR/Yext-Jet.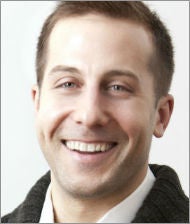 Just like Michael Rothman, one of the most interesting actors in the niche publishing sectors. With his website Fatherly he reaches a monthly readership of 20 million with content directed at young fathers—primarily via social media and increasingly via search. That you can transform a niche topic into a successfull publishing business can be seen in the fact that Fatherly currently lists 80 members of staff on LinkedIn. Rothman will appear on the publishing cluster on May 8 on the Big Picture Stage, where he will talk about the secret of his scaling.
Big thanks to Yext!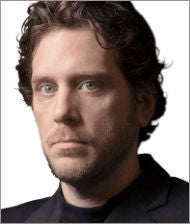 Without the assistance and support of Yext and founder and CEO Howard Lerman (and the entire team), we never would have been able to acquire so many big-name speakers for this special tour group to the OMR Festival. Howard connected our founder Philipp Westermeyer with a host of exciting individuals from the US digital marketing and publishing scene during his stay in New York last summer (Here's a link to the diary (in German)). Without these contacts, we never would have been able to pull off the NY Jet to the Festival.
Howard will be appearing on the OMR Conference Stage, where he'll be providing a brief update on the state of things on the digital knowledge management scene. His company Yext is dedicated to improving the accuracy of company information online. According to recent statistics, 73 percent of relevant company traffic is not generated through their own website, but via company profiles on Google, Google Maps, ratings portals, directory services or on social media. Yext's goal is to act as the single "Single Source of Truth," through which accurate and current company information, like hours of operation, is provided.
Would you like to experience the "OMR19 New York Jet" live, but you still don't have a ticket? Then right this way!