Diese 50 Startups mischen das Online Marketing Rockstars Festival 2017 auf
Zu MediaMatch kommen Startups aus der ganzen Welt – so wollen sie die Marketing-Branche revolutionieren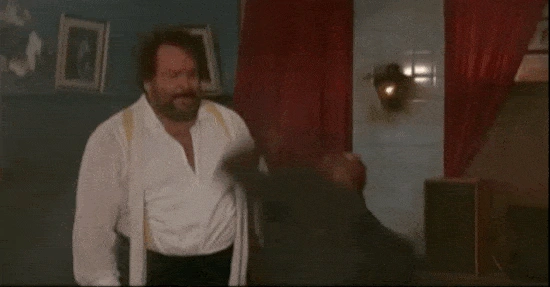 MediaMatch
Der Next Media Accelerator holt am 2. und 3. März 50 internationale Startups zum Online Marketing Rockstars Festival 2017. Sie alle kommen aus dem Medien- und Marketing-Business. Wir stellen hier jedes dieser jungen Unternehmen vor und haben sie deshalb gefragt: "Wie wollt Ihr die Medien- und Marketing-Branche aufmischen?"

Auf der OMR Expo wird in diesem Jahr die MediaMatch Lounge stehen, auf der sich die Startups präsentieren. Entweder auf einer kleinen Bühne, an einem Stand oder auch mal beim Speed Dating mit Branchenvertretern. Organisiert wird das Projekt vom Next Media Accelerator aus Hamburg, der gezielt Medien- und Marketing-Startups fördert. Die Jungs und Mädels wissen also, was sie tun und haben, wie wir finden, spannende Unternehmen für einen Auftritt in Hamburg ausgesucht. Das haben die Startups auf unsere Frage geantwortet, wie sie die Branche aufmischen wollen (auf Englisch jeweils, weil die Unternehmen ja aus Brasilien, Israel, den USA und anderen Ländern kommen):
Addmondo – Social Network für Marketer
Addmondo is the first and only Social Media Network for Digital Signage and publicity. We are creating a platform to let advertisers connect directly with Digital Signage screens all over the world so they can publish their ads as well as video messages or any other content on the internet. We also want to unify professionals of advertising, video producers and so on so that they can link to potential users.
AdTriba – Attribution durch Künstliche Intelligenz
AdTriba allows advertisers to track, control and optimize their marketing activities across all digital marketing channels through AI and user journey analysis. We offer a "single point of marketing truth" which eliminates cross-channel marketing complexity and increases transparency regarding media effectiveness.
Adverity – Ad-Analytics mit allen Kampagnen-Daten
The Adverity platform is your marketing data backbone. By collecting and transforming all data from your favourite marketing or media tools, databases and spreadsheets, Adverity creates a clean data stack for you to leverage for any purpose. Its exploration, visualisation and provisioning capabilities enable leading marketers to increase efficiency and make their best data driven decisions.
Appinio – Marktanalyse per App
Appinio is a social mobile app for opinions that enables marketing decision makers to generate consumer insights from highly specific audiences in real-time, in order to to validate decisions, react to trends or improve products within minutes rather than month.
Authorship – automatische Tag-Listen
Authorship Tags analyzes your text content with artificial intelligence, and gives you back an editable list with all related metadata tags. With just one click.
AX Semantics – Roboter-Journalismus
AX Semantics enables writers to scale their content production globally while making it agile and personal. Users can quickly train our software to understand their stories and produce them based on structured data in up to 18 languages.
Bigvu – Videotool für Journalisten
BIGVU empowers anyone to become a video maker using its online platform, the fastest and easiest way to create professional, captivating videos for news, social media, blogs, publishing, education, corporate communications and content marketing. BIGVU patent-pending algorithm makes extremely easy and fast to capture a video presentation and spice it up with images, stunning captions, split screens and virtual studios background.
Blogfoster – Marketing-Tool für Blogs und Influencer
Blogfoster ist die effizienteste Plattform für Kooperationen zwischen Marken & Agenturen, Bloggern und Influencern.
Bynd – News-App und Flipboard-Konkurrent
Bynd bundles all relevant media content into one central hub.
Chestnote – Messenger mit Geo-Targeting
CHESTNOTE is the first 'contextual messaging' application, enabling you to determine yourself the best possible context to reveal the content of your message or campaign: you choose when and where your message – text, photo, video or audio – can be discovered!
Contaygne – Kostenlose Stock-Inhalte für Publisher
Publish content people love. CONTAYGNE provides quality texts, imagery & videos. Free of charge.
Contentflow – Livestreaming-Software
Founded 2015, Content Flow offers a software für multi-plattform video livestreaming, with many possibilities and brilliant quality. Engage the audience, stream private and encrypted or earn money with your streams – all this is possible with Content Flow's Software as a Service.
Contiamo – Daten-Dashboards mit Experten-Hilfe
Contiamo brings data science into marketing practice to help companies take their customer experience to the next level.
Distama – Digitales Stadtmarketing
DISTAMA is a digital full-service provider – providing mobile strategies and technology to publishers, agencies and public sector targeted at cities/regions as well as retail. We create authentic, bottom-up and fully automatic mobile solutions that are used as communication platform for businesses, service providers, e-government and end users/clients/citizens.
E-Contenta – Ad-Targeting auf Grundlage vom Nutzerverhalten
E-Contenta is a personalized recommendation and dynamic native ads platform for brands and media. E-Contenta analyzes people's behavior online and predicts what content each person would enjoy. The system applies AI technologies to pick the most relevant article or video and deliver it to the right individual in real time.
Everybag – Produktsuchmaschine auf Grundlage von Fotodaten
Using our visual product search engine you can finally bridge the gap between inspiration and retail and create a whole new revenue stream for your media.
Ezyinsights – Content-Discovery-Tool für Journalisten
The fastest tool for newsrooms. Increase engagement and traffic by discovering the most relevant stories first.
Filestage – Feedback-Tool für Videos und Designs
Filestage is the easiest way to review videos, designs and documents with clients and co-workers.
Guggy – GIF-Tool für Messenger
Guggy is an API, Chat Bot and App that allows users to seamlessly send their text messages as GIFs and stickers. Using our technology and platform we are able to distribute targeted media and ads to users in their existing messaging apps.
HackPack – Journalisten-Community
HackPack connects the entire media industry, making it possible to rapidly and cost-effectively gather insight and create content anywhere in the world.
Haulin – Video-Netzwerk für Mode
Haulin is a network for shopping videos. We create a place where styles can be shared, discovered and bought.
Koovala – Stock-Video-Plattform
With video being more important than ever, brands and marketers need a constant supply of compelling video-marketing-content. Koovala is the fastest and easiest way to said content: you simply browse our library of ready-made videos, individualize it to your needs and immediately put it to use exclusively. With Koovala, you have access to amazing videos by a global community of creatives at your fingertip.
Matchhamster – Content-Analyse-Software für Publisher und Agenturen
Matchhamster helps news publishers and agencies get back in control over their online content distribution, provide them with valuable insights that gives them a better understanding of the consumption of content and in the end help them grow revenue. We gather data by comparing their content with the content available on the internet.
MediaMediary – Medien-Service-Plattform
<MediaMediary simplifies the selection and booking process of a broad range of audiovisual media services by connecting service seekers and carefully chosen providers who harmonize on creative, personal, and budgetary levels. In doing so, we represent a trustworthy partner for both parties, providing orientation and security for clients and order books full of exciting projects for service providers.
Minty – Marktplatz für Grafiker
Minty is smart show and sell platform for best illustrators in the world.
Nqyer Media – Influencer Plattform
Social media platforms paved the way for a new generation of "TV channels"" and "magazines" that are even surpassing their analogue pendants in terms of diversity, reach and – dependent on user groups – impact. Nqyer Media consolidates the supply, quantifies the reach, attributes the followers and makes this new generation of channels and magazines accessible and transparent.
Octorank – Abstimmungs-Tool für Awards
Octorank is the best way to manage your award. Your participants evaluate each other while you sit back. Welcome to our peer-to-peer solution.
Opinary – Content Marketing mit Meinungstool
Opinary is putting the user at the heart of its interactive content technology – creating real engagement, deep insights and a content marketing solution that works. For both the 30 million users who love our tools, and leading brands alike.
Picter – Foto-Tool für Publisher und Fotografen
Picter's collaborative and connected Digital Asset Management is built for professional photographers and organizations to manage, host and share their files – directly with any kind of entity using their photographs – without duplicating and sending them anymore. Picter revolutionizes the way we work with photographs and creates ONE standardized infrastructure for the professional photography industry.
Pivii – Content-Analyse-Tool für Instagram-Fotos
The Pivii web-app is helping marketers on Instagram to constantly engage the right audience with relevant visual content. Our artificial intelligence helps with analyzing images in depth (objects, colors, etc.), knows which content works the best for them, and can recommend editorial content from external sources. In the future, Pivii will also suggest influencers and support all major social platforms.
Mapmind – Don't search for it. Find it!
Unlike one-dimensional lists our web-based graph visualization offers a view of the information in it's context.
PushApps – Push-Notofication-Plattform
Innovation in push notifications. PushApps increases the ROI of the media apps. Turning the regular push notifications, into personalized and interactive ones. Without replacing any push service or CMS, PushApps enrich notifications with video, audio, polls, feedback, action buttons, content recs and more. The users get more valuable notifications with an incentive to click. And the publishers – Expose personalized content. Enjoy higher CTR. New revenue opportunity.
Roq.ad – Cross-Device-Targeting
Today's multi-device ownership and constant device switching results in fragmented consumer identities, ultimately leading to negative consumer experiences, broken communication and irrelevant, intrusive ads. Roq.ad's proprietary cross-device technology matches digital devices to people and people to households, enabling marketers to look beyond individual devices and start focusing on the actual people using them in a privacy compliant manner.
Satoshipay – Nanopayments für Publisher
SatoshiPay compresses transaction fees. We process nanopayments of 1 cent or less and enable content providers to monetise their digital goods in completely new ways.
Sceenic – Video-Group-Chat am TV
Helping the world's leading media companies increase audience engagement. Imagine being able to watch the Bundesliga, the elections or the Eurovision song contest with your friends and family from another town or country together but actually live that moment face to face. Sceenics provides the Watch Together solution to media companies.
Small Teaser – Blogging Plattform mit eingebautem Adserver
With a built-in ad server, Small Teaser provides content creators the ability to earn a share of the advert revenue.
Storyclash – Discover-Tool für virale Inhalte
Storyclash is a monitoring tool that tracks billions of social media interactions worldwide, giving a real-time view of what's trending right now. Storyclash makes it easy to discover viral articles, watch competitors in real-time and make data driven decisions to get more engagement on social media.
Stream Time – Livestreaming-Plattform


Stream Time
is the go-to application for live streaming scheduling and discovery. We see live streaming as the new media era following on from radio and television. However planning is missing and discovery is fragmented. Stream Time solves these issues by being a modern day TV guide equivalent covering all platforms such as Facebook Live, Periscope and YouTube. If there's a link then it can be scheduled on Stream Time.
Supermashapp – Service Provider für Live Shows auf Facebook
SuperMashApp is an internet based platform that provides ready formats and authoring tools for brands so you may offer your followers premium quality, engaging live entertainment such as quizzes on Facebook. We got over 50 live shows in Finland and are currently working with multiple clients, like Bild in Germany with their live shows.
Susurrus – Influencer Plattform
Looking to make your brand viral ? Let influencers talk about your products and services with Susurrus.
Swonkie – Content-Plattform für mehrere Soziale Netzwerke und Blogging-Plattformen
Share or schedule your posts directly to all your favorite Social Networks in seconds with Swonkie.
Syte – Shopping-Tool mit Foto-Analyse
Syte is a fashion visual search and image recognition platform that actually works. With Syte retailers can transform 'out of stocks' into endless choice and opportunities, increase basket size by enabling "shop the look", and increase conversion rates by automatically discovering and placing Instagram and other real world images to their relevant product page. Publishers can automatically transform images to a shoppable eCommerce opportunities. Currently serving over 50M successful fashion recommendations per month and operating several large scale POC's with leading retailers, publishers and social networks world wide.
Uponit – Anti-Adblocker
Uponit helps premium publishers protect their online ad business, take back control and fully restore their lost ad revenues. Uponit is the only ad recovery solution today that is seamless to deploy, lets online publishers continue to serve their existing direct ad campaigns (all ad types, all platforms) with full pixel tracking and cookie targeting support and with solid, durable immunity against all current ad blockers.
Vio Media – Content-Plattform für Zeitungen und Magazine
Vio Media is the company behind VIO. On VIO readers have unlimited access to articles from their favorite magazines, and have the opportunity to explore a wide range of magazine content.
WePolitics – Soziales Netzwerk mit Politik-Fokus
WEPOLITICS is the social opinion and participation platform that helps media companies understand what their people think and build their own social communities!
whocares – Meinungsumfrage-App
whocares provides companies and publisher with a platform to advertise, research and survey among teenager and young adults in a playful manner. Choose your target group and questions to immediately receive feedback in real time with corresponding statistics.
Wishtechnology – Messagging-Plattform für Kundenservice
Wishtechnology is a platform enabling companies to increase customer experience in service and eCommerce by integrating bidirectional communication and intelligent information distribution via messaging – without sacrificing efficiency.
Yatrus – Analytics-Plattform
Yatrus Analytics completely changes the way companies perceive real time data. Utilizing unique technology and applying network science models we not only discover information, visualize and analyze it, but also provide you with insights that you would otherwise miss.