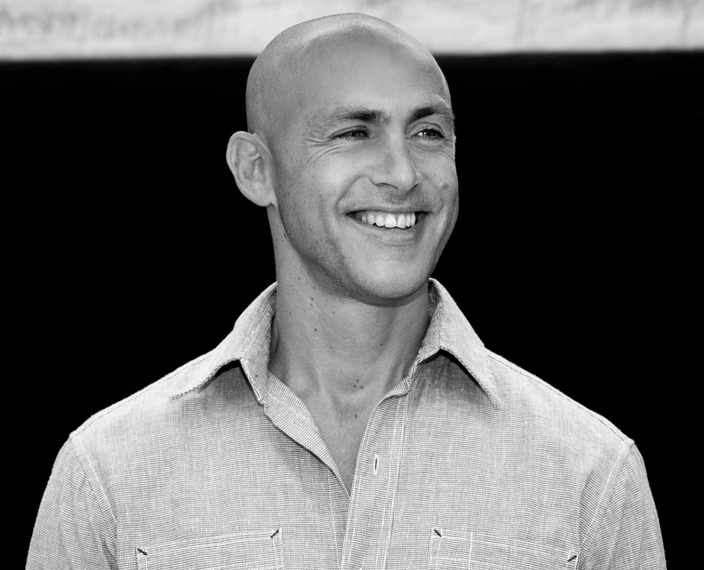 Andy Puddicombe, Co-Founder of Headspace
Today is a huge day for us at OMR, as it marks the official begin to the unofficial Festival season. Why? Because we are announcing our first four speakers for OMR19. Slowly, but surely, we'll be announcing more and more names of the industry movers and shakers you can see on stage this coming May 7 & 8 in Hamburg, Germany when OMR19 kicks off. Without further ado, meet the fabulous first four.
Andy Puddicombe, Founder Headspace
For most, college is a time for personal growth and exposure to new things. For Headspace co-founder and CEO Andy Puddicombe, that meant dropping out of school becoming an ordained Buddhist monk. While pursuing a degree in Sports Science in the early 90s in his native England, Andy's life took a drastic turn after a series of tragedies struck family and friends. In an effort to cope with the trauma, he sought answers he was unable to find in the West. So he set off for Asia, spending time in India, Nepal, Myanmar, Thailand, Australia and Russia, eventually becoming a fully ordained Buddhist monk in Tibet. After nearly a decade of traveling, Andy returned to the West with the goal of demystifying meditation and making it accessible to all.
In 2010, Andy launched Headspace in London as an event company in 2010 along with Rich Pierson. In 2012, Headspace released their first app shortly to provide the growing community with access to guided meditation by topic. Today Headspace has hundreds of themed sessions covering topics as diverse as sleep, stress, relationships and physical heath. There are also bite-sized meditation sessions for people with busy schedules and even "S.O.S. exercises in case of sudden meltdowns." Less than a decade after launching, over 35 million users in 190 countries have subscribed to Headspace—and the community is still growing.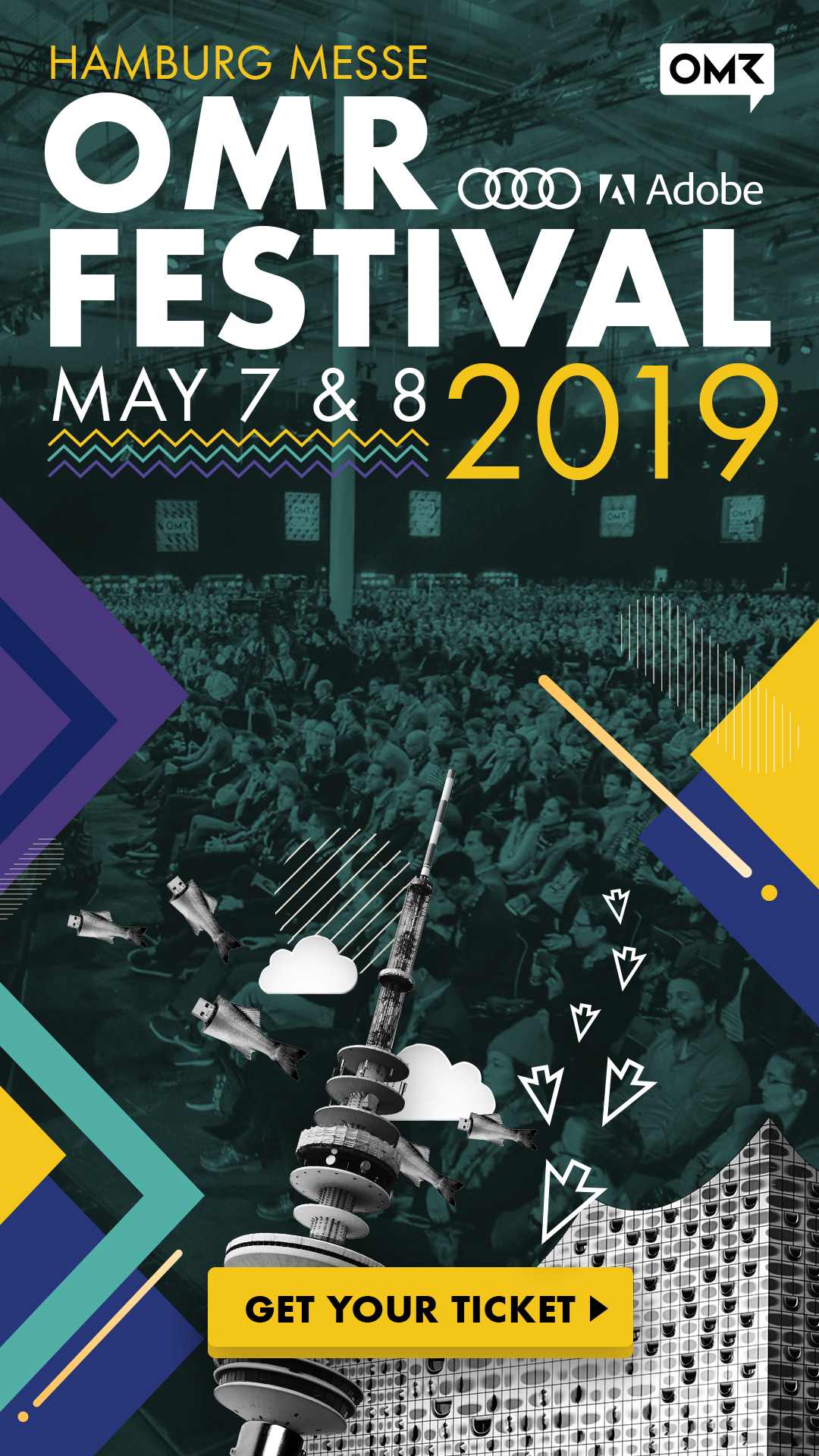 OMR Festival 2019
The biggest event you've never heard of is the OMR Festival 2019. 50K attendees. 400+ a-list international speakers, 300+ exhibitors, 4 stages, 150 Masterclasses, 2 epic parties and more! It's 2 days of insights, inspiration and entertainment—and it's happening this May 7 & 8 in Hamburg, Germany.

Get on board or miss the boat!

Get your tickets
At OMR19, Andy will take the OMR Conference stage on May 8 to discuss the massive growth Headspace has experienced, his incredible story and what Headspace's plans are for the future. But before he does all that, he'll put his ohmmazing skills on full display as he leads Conference attendees in guided meditation right on the big stage.
What is the OMR Festival?
If you don't know already, the OMR Festival is Europe's largest digital marketing event—part Conference, part Expo and all streamlined for maximum insights, inspiration and entertainment. But don't take my word for it, let the OMR Recap video do the talking.
In just over 7 years, we've gone from a one-day seminar attended by 200 to a year-round media outlet focussing on the digital marketing and tech sectors. While business has grown, the OMR Festival remains our flagship and on May 7 & 8, 2019 in Hamburg, Germany, we will be welcoming 50K marketing pros, big time companies and a-list speakers.
Speaking of speakers…
Endeavor CMO, Bozoma Saint John
Always one to make a splash, Bozoma Saint John has held leading positions at some of the world's absolute top companies. While her impressive career began in advertising, she really made a name for herself as the creator of PepsiCo's music and entertainment marketing division and then at Beats Music as CMO in 2014. Her breakthrough to the mainstream came on the heels of her legendary appearance at the 2016 Apple Keynote, which led Buzzfeed to publish an article entitled "Bozoma Saint John is the coolest person to ever go onstage at an Apple event."
In 2016 Apple acquired Beats and Saint John stayed on as Head of Global Consumer Marketing for iTunes and Apple Music until she left for Uber to be Chief Brand Officer. This past June it was announced that she would be taking on the role of CMO at LA-based talent agency Endeavor. We can't wait to hear what her plans are with Endeavor moving forward, but knowing her, they'll be huge and successful.
Architect of the (Air) Jordan Brand, Erin Patton
From the initial release in the mid-80s to now, there is no other shoe more coveted among sneakerheads the world over than Air Jordans. And Erin Patton is single-handedly responsible for crafting the brand into the global powerhouse it is today. He pioneered the "drop" as an effective marketing strategy and is known as an expert on branding, sports marketing and hip-hop culture. His academic studies and best-selling books continue to serve as a playbook to marketing to the urban market.
Science Influencer, Hashem Al-Ghaili
His goal is a lofty one: getting people on social media to take notice of science. The son of a Yemeni farmer, Hashem begins creating videos on scientific topics while enrolled in an MA program at Jacobs University in Bremen back in 2013. His first page, Scitech, has nearly 1 million fans and is such a success that when he graduates in 2015, he is faced with a decision: pursue a career in the lab or as a science influencer (Hashem calls himself a Science Communicator). And with over 9 billion views on Facebook through his new page Science Nature Page, it's safe to say that his impact has been impressive.
At OMR19, he'll discuss his approach to creating engaging content and the challenges that science publishers face in an age where audiences have notoriously short attention spans. At OMR19, he'll discuss his approach to creating engaging content, while offering up insights on how to produce videos that promote engagement and how to spread them not only on Facebook, but also on other platforms like Linkedin and YouTube
Tickets, tickets, get your tickets here!
This is just an opening taste of what's to come. What's certain is that OMR19 will be bigger and better than ever. Be sure to get your tickets here before they are gone!