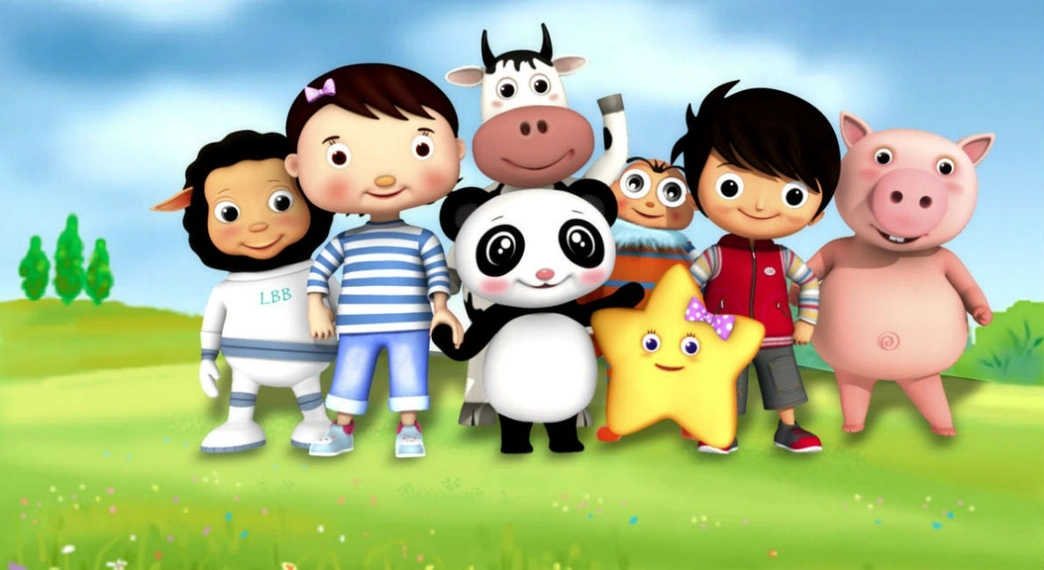 The "Nursery Rhyme Friends," characters from "Little Baby Bum," which was sold shortly for USD 10 million.
With 17.5 billion impressions, "Little Baby Bum" is the world's tenth-largest Youtube channel—and its 16.5 million subscribers are nothing to sneeze at either. And despite the performance, the UK couple behind LBB's success decided to sell the project—for a reported USD 10 million. OMR takes a look at the deal, the sellers and examines if this could be the end of a business boom.

Twinkle the star, Baa Baa Black Sheep and Incy Wincy Spider are all part of the "Nursery Rhyme Friends" and by extension leading figures on the "Little Baby Bum" YouTube channel. In an animated comic universe, the clique sings children's songs and rhymes. The main target group for the hour-long vids: Babies and small children.  
The channel is the brainchild of Cannis and Derek Holder, a couple from London. Originally launched in 2011, the Holders sold "Little Baby Bum" almost seven years later to the day. According to Bloomberg and founder of influencer marketing agency The Goat Agency, Harry Hugo, the new owners, a firm called "Moonbug," paid between GBP 6 and 8.5 million—roughly USD 7.88 and 11.17 million. And with the acquisition, "Moonbug" not only has the 10th largest Youtube channel in terms of views, but a slew of additional channels in a variety of languages. 
The company behind "Little Baby Bum" changes owners
The deal between Moonbug and the Holders was not limited to "Little Baby Bum," as "Moonbug" acquired all the shares behind the company responsible for the children's content and since July 10th have been CEOs of El Bebe Productions Limited. In addition to LBB, the deal included the following assets: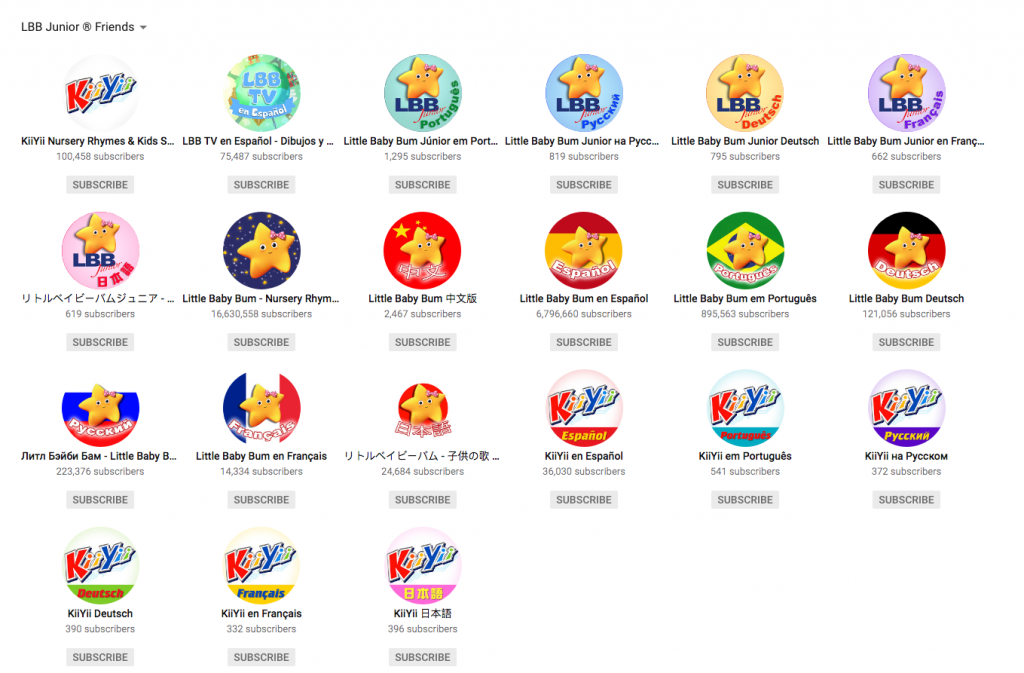 Taken together, the "Little Baby Bum" family of channels has over 22 billion views and more than 25 million subscribers. And what's more, there have been some 40 albums on Spotify since 2018 with children's songs and rhymes from the Youtube videos. Each month the Spotify account has some 50,000 listeners. On Netflix, there is a mini-series with three episodes at 60 minutes each as well as 30-minute long episodes of educational songs.
eCommerce: puppets, books and additional merchandising
An additional pillar of the "Little Baby Bum" brand consists of its own product line of singing stuffed animals, music books or DVDs, distributed over its own web shop, Amazon or other merchants like Smyths and Commonwealth. 
On the whole, the children's song and nursery rhyme business seems to be very lucrative. Just a look at the company's published balance sheets shows impressive growth in its "total assets less current liabilities." While in 2014 it totaled GBP 2000, it skyrocketed up to GBP 860,000 in 2015, and then up to GBP 2.8 million in 2016 and then nearly GBP 8 million in 2017—growth of 280% in the past year alone. 
Who is buying up Youtube channels and why?
Behind new owners "Moonbug," are three industry experts who, since July 10, are all directors. Rene Rechtmann spent years at Maker Studios and at The Walt Disney Company most recently. Alfred Chubb and John Robson are both at Wildbrain, a subsidiary at Canadian media company DHX Media. DHX is said to be the largest independent provider of children's television formats.
According to Bloomberg the new owners aim to publish the "Little Baby Bum" brand on regular TV and to develop additional Youtube shows with the existing characters. Furthermore, they hope to ramp up their publishing frequency from two to four or five videos per week. One more appetizing tidbit from the deal: the Holders are said to have already agreed not to produce any more children's content in the future.
Billions of views notwithstanding, what's the real deal with "Little Baby Bum?"
The channel's figures are without a doubt very impressive. The channel's most successful video alone notched over 2.1 billion views. And yet there are a number of indications that the project had a hard time coping with changes to Youtube's algorithm. Although there has been an increase in the number of videos published per week as planned, the best performers continue to be older videos according to Christoph Burseg from Youtube analytics company Veescore: "Of the most-watched videos in the past seven days, the majority are several years old." In fact, 92 percent of all impressions come from older videos. 

And the problems don't stop there either. While "Little Baby Bum" is doing just fine in terms of absolute growth for subscriber and views, "if you look at growth on a weekly basis, there is no more growth. If anything the numbers are sinking," says Burseg. He went on to say that that is a major problem especially when increasing the amount of content published. Topping it all off, according to Burseg, is the fact that the engagement for "Little Baby Bum" videos is well below average. 
Marketing slump for children's content on Youtube worldwide
Despite the fact that children's content on Youtube has been booming for years (as our detailed analysis (in German) on the subject from 2015 indicates otherwise ), the marketing side of things tells a different story. The record reach figures are a result of parents giving their kids a smartphone or plopping them down in front of a computer to watch videos for an hour break. And because the parents own the devices kids and not the children, their Google account are shown content geared towards adults and not kids.  
"Basically, it is a million-dollar cash grab. Thanks to the enormous reach that children's content has, advertisers are willing to spend large sums of money on ads that should be aimed at adults," says Christoph Burseg. But the problems are not merely due to deficiencies in the platform's algorithm. "Monetizing through Adsense is becoming a very difficult proposition. And with such marginal engagement figures, call-to-actions are pretty much pointless. Still, it's a great channel, even if it's past its zenith," says Burseg. 
For a long time, kids content and animated videos were the fastest-growing genre on Youtube, generated millions in reach and even received an extra push from Google. Now, it seems like this trend is finally slowing down. One contributing factor to retarding growth figures could be the strange, not-suitable-for-children children's videos which reached their peak in late 2017. After Google made some modifications to its algorithm, even content suitable for kids was prevented from monetizing.