Playrix: You may not know this billion-dollar gaming company, but you know their ads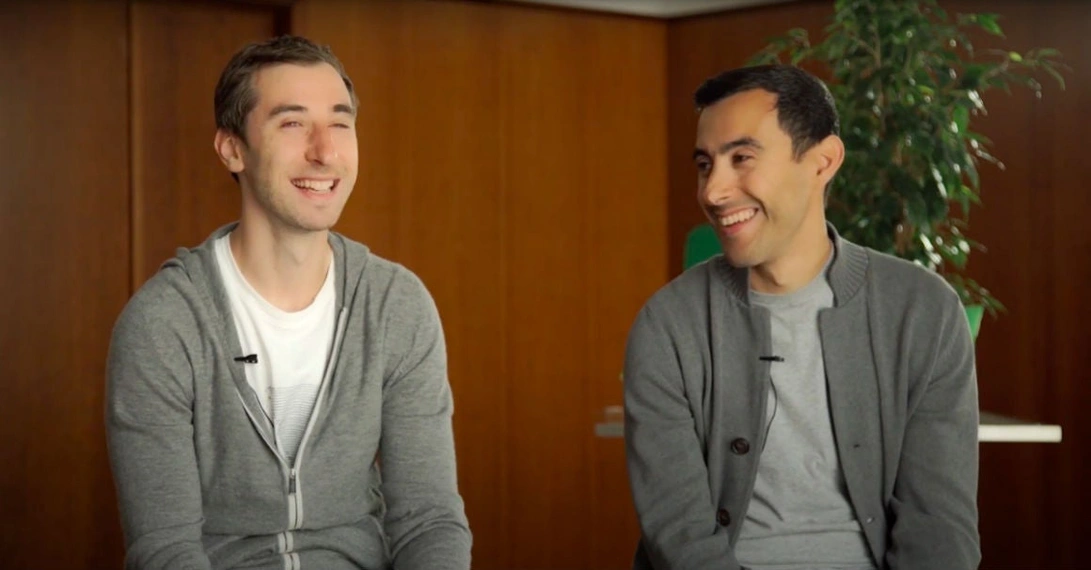 Two Russian brothers started off creating video games in their bedrooms. In the two decades that followed, they've turned it into a billion-dollar company. Despite the fact that the Playrix story is spectacular, it's largely unknown beyond the gaming industry. OMR traces the story of this hidden champion and shows what (sometimes controversial) means it has employed to help it become Europe's largest gaming app publisher.
It was a quiet victory lap. Almost completely off the radar, Playrix went from 7th to 2nd in the list of biggest global mobile gaming company for 2020 in terms of revenue according to app analytics tool App Annie. In doing so, the Russian company, which is now headquartered in Dublin, passed industry heavyweights Activision Blizzard, Zynga and Supercell. In fact, the only company it failed to make more money than (with games) in the first three quarters of 2020 was Chinese mega-company Tencent.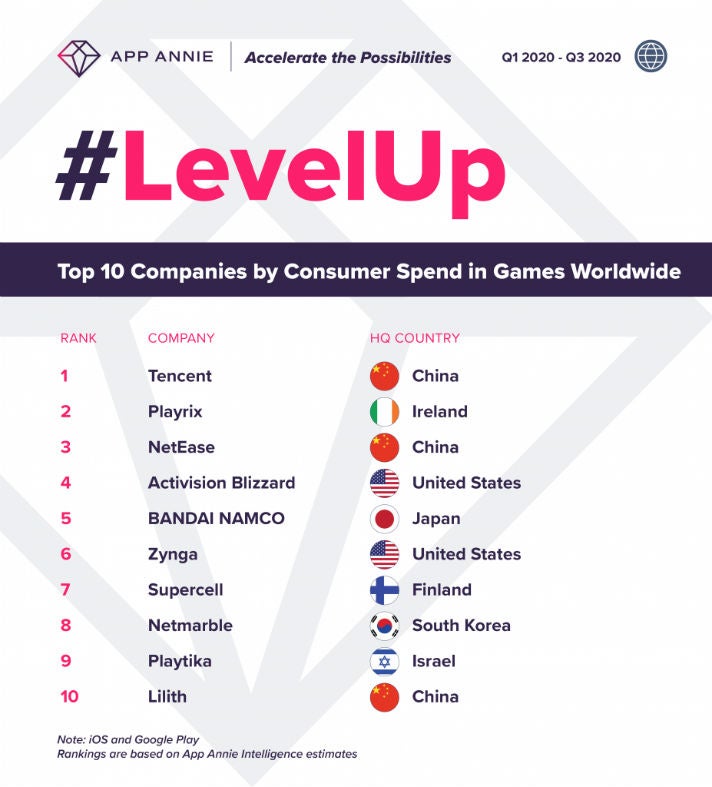 USD 1.75b in revenue in eight months
The most recent growth spurt for Playrix was certainly (positively) impacted (like everything else at the moment) by Covid. Spurred on by the fact that as people around the world were confined to their homes for weeks or months they turned to games as a way of passing the time, global mobile gaming revenue posted larger than expected growth in Q2 for 2020, according to app analytics service provider Sensor Tower, 27% to USD 19.3b.
Playrix, however, was able to profit more from this development than the competitions. In the first eight months of 2020, founders Dimitry and Igor Bukman (35 and 38 years old) told Bloomberg in September that its revenue exploded by 60% to USD 1.75b. That performance meant that Playrix had surpassed its total revenue for 2019 by the end of August 2020. The sharp decline in click prices on the major platforms, on which we reported in March.
Dmitry Bukman told Bloomberg in 2019 that the lion's share of Playrix' revenue stems from in-app purchases, and only three percent of income comes from in-game ads. We were unable to find any figures on Playrix' profit.
From lil' tykes to tycoons
Playrix had already been posting impressive growth in the years prior to 2020—as was the personal net worth of the founders. In 2019, the pair made the annual Bloomberg Billionaires Index for the first time. At that time, the US finance outlet estimated their total net worth (the bulk of which figures to stem from the value of the company) at USD 1.4b each. This year, Bloomberg estimates it has more than doubled, putting it at USD 3.9b each.
Once again, the total net worth figures to come in large part from Playrix' value. The company currently employs a staff of 2500 worldwide and has been valued at several billion dollars. What is truly remarkable is that Dmitry and Igor Bukhan say they have never taken on external capital throughout their entrepreneurial careers, i.e. Playrix belongs to them and them alone.
A university professor seeds the idea
The beginnings were humble: In the mid-90s, Dmitry and Igor Bukhman's parents set up a Pentium 100 PC in their rooms. It was here that they had their first exposure to games, as they stated in an interview in early 2019. In the year 2000, Igor, the eldest of the two brothers, began studying applied math in Vologda, their hometown, which lies north of Moscow (Dmitry is still in high school at this point). While at university, Igor has a "very progressive teacher there who had already been selling his own games on the Internet. We decided that we really wanted to try it too."


So Igor and Dmitry begin doing just that, programming their own games and selling them online. "Back then, Internet games were usually sold in a model where you could play for a certain number of minutes for free, and then you had to pay to continue playing,"
recalls Igor
. Their revenues begin to increase slowly, but surely. After taking in more than USD 10k in 2004, they decide to start a company, Playrix.
From browser to Facebook to mobile games
On its journey to where it is now, the Russian startup goes through all of the progressions there are in the digital gaming industry, starting in the casual gaming sector with browser games on sites like majorgeeks.com and download.com, before moving to Yahoo and AOL. Then, the Brothers Bukhman switched to a "free-to-play" model, where, as the name indicates, the games are free, save for mini in-game purchases that enable players to level up faster or get a leg up on other players.
Next, they take part in the social gaming boom on Facebook (one of the most well-known examples for the genre being "Farmville" from Zynga) and then were an early mover to mobile gaming in 2010. The ensuing years see Playrix release a cadre of games that continue to generate revenue today: "Township," "Fishdom" (2015), Gardenscapes (2016) and Homescapes (2017).
Candy Crush mashups en masse
Those last three titles are so-called "Match 3" games; games in which players have to line up three of the same symbols in a row. The concept is not new to the industry and goes back to the 80. The past two decades have seen both "Bejewelled" and then "Candy Crush Saga" by King Games (2012) be massive successes on Facebook and mobile.
The Brothers Bukhman apparently drew some inspiration from the success of "Candy Crush" as beginning in 2015 they have released a Match 3 title every year. "We are not saying we are the most innovative company," Igor Bukhman said in an interview with Venturebeat in 2016. "We want to create hit games. We combine things that work in a unique way. We don't clone. We create something new, but base it on something that is already proven successful."
"Meta Games" for dopamine hits
The biggest innovation that the Bukhmans add in their "Match 3" titles lies in what is known as "meta games," a second game level. In the match-3 round, players collect stars which they can then redeem in exchange for something. In Gardenscapes, that would include a decorating and planting a new garden; in Homescapes it's about renovating and embellishing a house. "This genre variety we introduced—match-3 with meta game—became very successful, and other companies started copying us," Dmitry Bukhman told Bloomberg in 2019.
Through the use of storytelling element inherent in the meta-game, Playrix is successful in creating "core loops." In gaming circles, "core loops" are the focal point of a game, around which the majority of a game's action revolves. The concept is based on a philosophical concept, "compulsion Loops," which serve to engage our brains' reward centers and on the release of dopamine. In doing so, Playrix manages to animate players to continually open the app and play.
"LiveOps" set to boost return rate
Another important factor to get players to return lies in the "Live Operations," aka LiveOps: It's the term in the gaming industry for modifying games after they have already been released in accordance with user feedback. "The key is updating and making our games better and better each time," Dmitri Bukhman told Venturebeat. "We pay a lot of attention to the details to get players to keep coming back," said his brother Igor. This, they say, has led to some players playing Playrix' games regularly for years.
As far as marketing is concerned, Playrix focuses on a variety of ad types, whose performance can be measured continually. Facebook Ads Library currently registers approximately 650 different ad types for Gardenscapes and 760 for Homescapes.
"Ads versus Reality"
It hasn't been entirely smooth sailing for Playrix as they have been on the receiving end of criticism for misleading ads in reviews and online forums, and have also drawn the ire of the BUK's advertising watchdog, the Advertising Standards Authority(ASA). The complaints boil down to the fact that Playrix' ads typically depict scenes and game variations that hardly resemble the actual gameplay. The ad types active are known as "pull the pin" puzzles, where users are encouraged to solve the puzzles themselves (often directly in the playable ads). This puzzle-solving gameplay is nowhere to be found in the gameplay of majority Playrix' match 3 titles.
Misleading advertising, while annoying perhaps, is nothing new in gaming circles. It would seem, however, that the practice has become more widespread over the course of the past few years in the mobile gaming sector, as several industry experts and media outlets have recently taken aim at the practice of "fake ads." There is even an anonymous YouTube channel dedicated to the fake ad phenomenon, offering a juxtaposition of the "ads versus reality" of gameplay in the videos, some of which have been watched over a million times.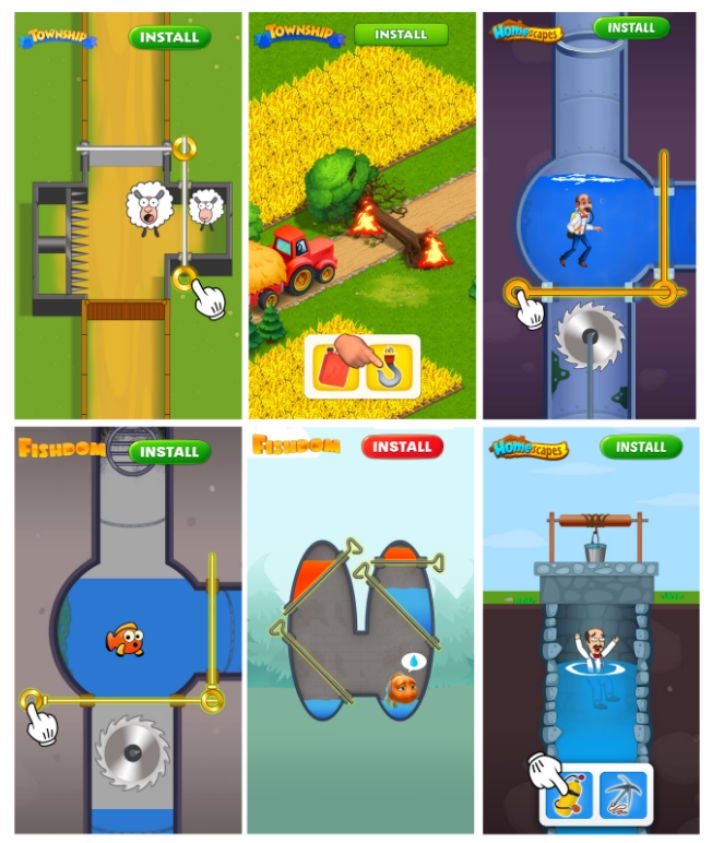 Come for the puzzle solution, pay for the virtual flowerbed
The primary purpose of the practice figures to be the fact that logic puzzles are more apt cause users to download a game because they *need* to know the solution to the puzzle; The reason the core gameplay is not a logic-based puzzle is that the reach generated from puzzle ads is more effectively monetized via the "match 3 core loops." The biggest problem figures to be that as soon as players recognize that the game is nothing like the ad, they churn.

Playrix has seemingly perfected the practice of "fake ads" by "defaking" the fakes, as gaming experts Buğrahan Göker and Michail Katkoff laid out in their blog "Deconstructor of Fun." Not only have they modified the app icon and the App Store entry (including screenshots) to correspond to the most successful ads, but have also integrated the logic-puzzles and other elements from ads into the gameplay as mini-games. The goal being to retain players in the core game via said mini-game, which would then enable Playrix to monetize via their tried and tested match 3 mechanic.
Hit "mini-games" opens up new target groups
Once these mini-games depicted in the ads reach a kind of "hit" status, they help Playrix and its marketing arm break into new target groups that they would otherwise be unable to reach, as Jonathan Fisher from app store optimization tool provider Storemaven speculates in a blog post. This is due to the fact that on the biggest platforms (Facebook and Youtube especially) where gaming companies purchase users automatically paly ads to users who have shown any kind of interest in a certain game type. That means that ads for match 3 games are primarily shown to users who are already match-3 fans.
Thanks to the interplay of these methods, Playrix has been able to grow rapidly over the course of the past few years. Another factor contributing to growth is their strong position in Asia (by no means a given for Western gaming companies), which Playrix has carved out for itself primarily through co-ops and strong localization efforts. Furthermore, the Brothers Bukhman have also purchased a total of 12 gaming studios, e.g. Cyprian publisher Nexters, who has a history of running fake pull-the-pin ads for its RPG Hero Wars and could have been the source of inspiration for Playrix.
"Not for three billion"
With the success Playrix has had, it's no wonder that buyers have come calling. In 2019, The Information reported that a deal was in the works to sell Playrix for USD 3b. They vehemently denied the rumors to Bloomberg. While they said many had advised them to hitch their wagons to a major company or to go public, many investment banks had also contacted them directly. But they have emphasized that they have no interest in selling for 3 billion. Since that time, the company figures to have been on the receiving end of another surge in value. One reason for the optimism: Bloomberg sees an increase in the brothers' "Personal Net Worths," each at over USD 3.9b.