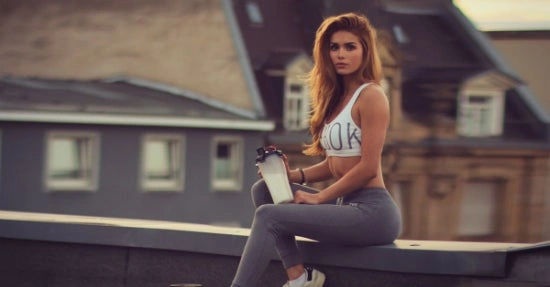 Fitness Instagrammer Pamela Reif has 2.5 million followers—a level of popularity reached otherwise only by pro athletes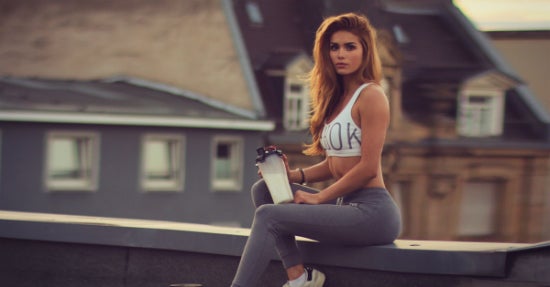 With hardly anyone taking notice, 19-year-old head-turner Pamela Reif from Karlsruhe, Germany has established herself as one of the most influential Instagrammers in the country. Her 2.5 million followers put her ahead of such high-profile celebs as top model Stefanie Giesinger or soccer star Thomas Müller. We spoke with Reif and shed light on her success.

While other high-profile celebs made a name for themselves as YouTube stars, pro athletes or models, Reif has amassed a massive following exclusively through Instagram. To find out how she was able to get so many followers, we took a closer look at her and her account's performance. @Pamela_RF is all about the young German. You'll find a slew of pics of her at the beach, at home or at the gym. In the process, she has been able to maximize her target audience by focusing on the two Fs, fitness and fashion. As a thin, attractive young woman, shots of her in a bikini have drawn additional male fans and helped her gain traction beyond Germany; both her bio and messages from fans are in English. "I think I've been able to combine various interests, while still being the girl next door," she told Online Marketing Rockstars.
An early start and an eye for fitness
Instead of going to college right after high school—where she got good grades, by the way—she decided to pursue a career on Instagram. And with over 2 million followers, why wouldn't she? "My first followers, of course, were my family and friends. At the time, I had no idea that you could garner a certain degree of recognition," she told us. She started three years ago at the age of 16. In less than a year, her pics pushed her number of followers up to 40,000—and that at a time when Instagram was nowhere near as popular in Germany as it is today. She landed a spot on the "discover" page early on, which brought an additional 1000 fans a day. Initially, she posted images with an array of motifs: landscapes, food and visual statements. But it quickly became clear that fitness generated the most buzz at home and abroad. She typically posts images of her in various workout poses and tries to motivate her subscribers. Using primarily sexy poses, tight workout pants, an exposed midriff and the occasional bikini shot is a tried and true recipe for success on Instagram with numerous success stories, such as Jen Selter (8.8 million followers), Tammy Hembrow (1.8 million followers) and Anllela Sagra (4 million followers), to name but a few.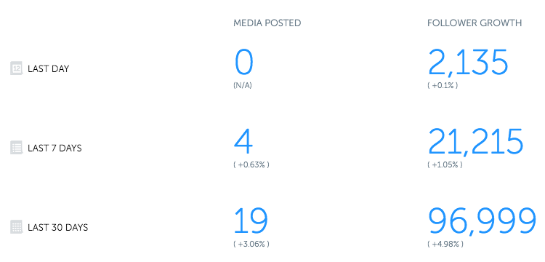 Reif now posts five to seven times a week—always an image of herself. The engagement and growth of her followers have certainly justified her approach. "On average, I get anywhere from 70,000 to 80,000 on Instagram," she said when OMR asked her how many likes a given post generates. "Sometimes 100,000." That's more likes than some fashion bloggers can count as followers. A typical image of Reif can expect roughly 600 comments from fans.
According to Iconosquare she has an average fan engagement rate of 4.13 percent, which is strong for an account that size. Which images perform the best? "Oddly enough," she said, "images of me in front of a mirror. There is no photographic talent or creativity on display, but everyone can relate to the situation and identify with it. Accessibility is incredibly important." Unsurprisingly, her good looks also play a major role in her success, which is the name of the game on Instagram. Although she has positioned herself internationally, writing her bio in English, the majority of her followers are from Germany and Reif said she amassed all of her followers organically. "I have never been interested in purchasing followers or shoutouts (editor's comment: shoutouts are links on one Instagram account to another). Having followers who are active and friendly is much more important that having a large number of bought, phony accounts."
Brands lining up to use her reach
Since Reif's followers began numbering in the millions, she's been working together with Pulse Advertising, an agency specialized in working with social influencers from around the world, including the world's richest bloggers Chiara Ferragni and Ann Kathrin Brommel. Pulse takes care of the business side of Reif's account, as brands are keen to hook up with high-reach influencers. "Pulse Advertising and I are very selective about the partners I work with. We receive anywhere from 10 to 20 requests a day, but I turn down 99 percent of them," Reif told us.
For influencers of her stature, it makes sound business sense to work with an agency and have them take care of the business side. Chris Kastenholz, co-founder of Pulse Advertising, said that for the German market, brands and advertisers are interested in profiles with 50,000 subscribers, but are not sure which social media stars are a good fit for their brands or how to best work together. There is a reason that influencer agencies and platforms are popping up all over the place—to find good fits for both sides.

Reif works with fitness and fashion brands and is under permanent contract with fitness tea maker SkinnyMint, which Instagram icon and Khardashian clan member Kylie Jenner (54.6 million followers) also plugs. As an ambassador, Reif regularly posts pics of herself with the product, mentions the brand in the captions for her gym pics and publishes links to the SkinnyMint homepage in her profile description. She says she has a great deal of freedom in the partnership to promote it as she sees fit. "There are no concrete specifications for when and how I should post. That's entirely up to me." The contract stipulates basic agreements, which she has to implement regularly as she so chooses. An additional brand that always pops up in Reif's Instagram feed is the new watch brand Kapten & Son, which is very active on Instagram and works heavily with influencers. The brand shares images on its own Instagram account which influencers have posted themselves and has a current reach of more than 421,000 users. "Then there are other companies," Reif says, "like Hunkemöller or Babor Cosmetics that I strongly identify with."
How much can Reif earn with marketing?
When asked about how much she earns through influencer marketing, she danced around the question. She said it is enough to live off of and to concentrate solely on photoshoots and engaging with her community. She also said that not all product posts are paid posts, in which case she generally is able to keep the expensive product promoted. If you take a look at international Instagrammers, Reif's reach and engagement promises a good chance at a pretty significant pay day.
Danielle Bernstein, a fashion Instagrammer from the States with 1.4 million followers, says she earns between $5000 and $15,000 per paid post. Liz Eswein, who appeared on stage at the Rockstars Festivals also provided a similar figure. Rumor has it that the upper echelon of stars, like Kendall Jenner (51.7 million followers) and Cara Delevingne (28.1 million followers) demand roughly $300,000 per post. Reif, of course, cannot command that figure, but because she has positioned herself internationally, she can expect to earn more than influencers who limit their focus to the German market.

Influencer marketing is typically just about basic branding. For example, Reif in a brand's workout pants or bras, or drinking a certain tea. Her current work with fashion startup Rebelle, shows that performance-based activities with influencers are very effective. The above post shows Reif with a Gucci bag that she is giving away to a subscriber, who, to enter, has to follower her and Rebelle, like the pic, post it on their account (including links to the Reif's and Rebelle's accounts) and then state why they deserve the Gucci bag. Rebelle hopes to not only generate a larger reach with such posts, but also aims to amass new followers. The paid post on Reif's feed has been liked 70,000 times. It is a pretty sweet deal for the young German, as her paid posts generate as much activity in her community as her morning selfies. The only difference is that the former is sure to pay her handsomely.