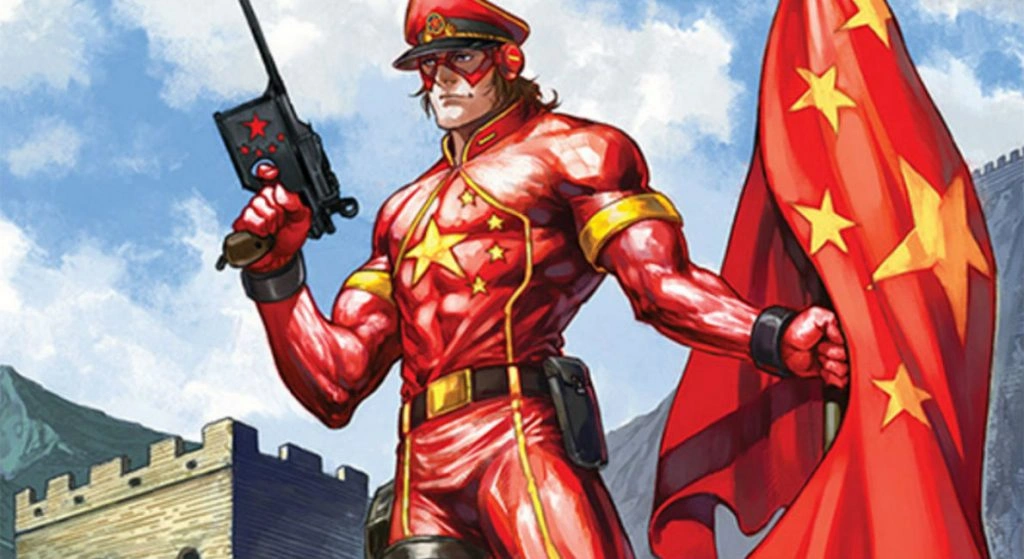 Chinese super apps: Alibaba, WeChat, Meituan Dianping
Of the world's 20 most valuable Internet companies, nine are based in China. Baidu, Alibaba and Tencent are known commodities, but what the other big Chinese players? Today, OMR is taking a closer look at Meituan-Dianping, Toutiao and Douyin—three of the biggest hidden champions from the Far East. We'll highlight their business models, how they differ from their counterparts from the West, what makes them so valuable and which Western markets they could soon be targeting.

Rumor round the campfire is that Meituan Dianping is working feverishly on an IPO for this month in Hong Kong and "is considering selling 10% of its shares for USD 6 billion"—which would correspond to a company valuation of USD 60 billion. What's more is that valuation would make a single Chinese company more valuable than every single listed digital company combined in our home market of Germany. Besides sheer scale, what is it that these companies are doing to drive their value into the absurd?
Meituan Dianping: The all-rounder locking its sights on Germany
In the case of Meituan Dianping, the business model could be summed up as one-stop shopping. If you are a Chinese tourist and you're in Berlin or Hamburg or wherever, the first thing you do is open the Meituan app and conveniently your home scree fills up with a automated trip itinerary. In the case of Berlin, popular local destinations and attractions, like the Brandenburg Gate, the Reichstag and Museum Island are listed as are the corresponding ticket prices, user-created short videos and pics, suggested routes and tour bus tickets. After all that cultural enrichment, it's probably a good bet you need a recharge. Enable your GPS and Meituan provides you with a short list of nearby restaurants, including ratings, phone numbers and directions. Maybe after getting your fill, it's time to shop til you drop. Luckily for you, Meituan has you covered with exclusive app deals to be had, like a 4% discount at all Galeria Kaufhof department stores or a 10% discount at jeweler Swarovski and Samsonite shops, maps conveniently pointing travelers in the right direction. And soon, you won't have to hoof it as Meituan recently snapped up Mobike and its bright orange rent-a-bikes, which will quickly be integrated into the app's user interface.
The service equivalent of what Meituan can do would be a tourist from the West visiting Beijing and having Google Maps, Booking.com, Trip Advisor, Amazon, Groupon, Yelp, Grubhub, Mytaxi, CityBike and nextdoor.com all merged into a single app. Suggested activities, the quickest way to get to the Forbidden City, the rates for bus carriers headed to The Great Wall, group discounts, shopping malls with sales rebates, where the highest-rated silk shop is and where the closest restaurant is serving a proper burger—it is a massive service bundle. And it has propelled the user base to 320 million—that's nearly one out of every four Chinese. One of the reasons that Meituan's targeted valuation of USD 60 billion doesn't seem far-fetched.
From carwash to karaoke—Meituan is everywhere 
Meituan, which roughly translates to "Something nice for the group" launched in 2010 in China as a simple Groupon clone for bargain hunters; in 2015, it scooped up ratings portal Dianping, which was inspired by Yelp. Since then, Meituan Dianping has leveraged its two apps into becoming a major player in the O2O sector, online to offline business. It is furthermore the most agile player on the market and since its founding has expanded from the initial "Groupon" and food-delivery model to seemingly every retail sector. Just in the past few years, Meituan Dianping has tried its collective hand at a slew of sectors ranging from tickets for the cinema and attractions, food delivery, and restaurant recommendations to hotel location services, carwashes, weddings, beauty care, karaoke and eCommerce.
Once again last year, Meituan branched out further, this time into the bed-and-breakfast and taxi sectors, while also renting out cellphone chargers. In April 2018 came the next acquisition: bike-sharing company Mobike and its iconic orange-colored bikes which can already be found in European cities. "When it comes to everyday services, Meituan already provides everything for the food, living and traveling sectors," said one industry expert (link in Mandarin).
Meituan claws its way to the top of the O2O sector
Meituan is competing in a very competitive market with minimal margins, something that appears to have taken its toll on the Beijing-based company with its dog-eat-dog company culture, company restructuring after the Dianping merger, internal practice of rating employees based on strict revenue objectives—and immediate termination if they fail to reach their goals (link in Mandarin). That is the apparent price to become the leading player on the O2O market, where success is not achieved via flashy tech, but retail sales and grit. According to Chinese media reports, 320 million people purchased goods and services from 4.37 million merchants on Meituan in 2017 whose gross merchandise volume totaled USD 56 billion.
Investors include Tencent, explaining why you can sign into Meituan with your WeChat account and rent a Mobike; Tencent was already an investor in Mobike. And yet, many Chinese tech experts  feel that the IPO is too early and the timing is due to the fact that Meituan is strapped for cash and that the "tech company should really be focusing on seamlessly integrating its numerous business fields into the app ecosystem."
Bytedance: An empire built on clever entertainment apps from Toutiao to Douyin
On the opposite end of the spectrum is Bytedance, the AI company behind entertainment apps Toutiao, Douyin and Musical.ly with a current valuation of roughly USD 30 billion. Via personalized recommendation algorithms, Bytedance delivers aggregated media content to its users that is as entertaining as it is memorable. And video content is gaining in importance. Different than with all the other Chinese unicorns, neither Alibaba nor Tencent have invested in Bytedance and rumors that Baidu is working to acquire Bytedates have yet to be confirmed.
Compared to Meituan, Bytedance's company image is that of a modern, young and international media company. Founder Zhang Yiming relishes his image of a young, confrontational tech star, who's been at the center of a public beef with Tencent's CEO  and this past November it acquired musical.ly. According to reports, Bytedance ponied up USD 1 billion for the popular short music video app. Yiming, a 36-year old software engineer from the southern province of Fujian, has one very lofty goal in mind for his company, "to make it as borderless as Google."
Toutiao is not a news app—it's entertainment
The biggest performer in the Bytedance portfolio is news app Jinri Toutiao ("Today's Headline") and its 120 million daily users. Launched in 2012, Toutiao initially sourced its news from news portals big and small in China, aggregating the stories exclusively for mobile—until Chinese publishers filed lawsuits against Toutiao in 2015, which ended up forcing Toutiao to reach agreements with individual media houses. In late 2017, there were a total of 1.1 million registered content creators on Toutiao.
Due to these current copyright conflicts, Toutiao has placed a focus on user generated content, especially short videos. What millions of Chinese users cannot get enough of: the app's recommendation algorithm. The tailored algorithm lets Toutiao offer Chinese users loads of content popular for free-time activities: cooking and eating, gaming, karaoke and dance videos. Hard news is only shown at the top of the user feed, and then incrementally de-prioritized the further a user scrolls. In contrast to feeds on Facebook and Instagram, recommendations in Toutiao are not based on behavior and friends' interests.
Infeed Advertising is more important than performance marketing
Search engine Baidu figures to have observed Toutiao's rise to the status of "recommendation machine" with a bit of trepidation. Primarily because in China in-feed advertising that supports brand promotion and is seen in both WeChat's and Toutiao's newsfeed, is more important in China than the performance advertising that search machines rely on. If Toutiao's 2017 ad revenue was roughly USD 2 billion, it aims to double it in 2018 to USD 4 billion. While Baidu generated significantly more ad revenue last year—USD 13 billion to be exact—its growth was significantly slower.
Shooting Star Douyin: 150 million users in less than two years
Bytedance now has a veritable armada of short video apps, many aimed at the Chinese market, and many aimed at international audiences. The shooting star in China is Douyin. Roughly translating to "warble" and named Tik Tok abroad, Douyin is an app that let's users make 15-second selfie videos. It's especially popular among teenagers who can be seen singing and dancing in short clips, while others demonstrate life hacks and joke around with face filters. Creators with more than 50,000 followers can live stream their videos and fans can ask questions–and pay for answers. Presumably as a way of boosting revenue, Douyin helps influencers amass followers and "level up."
In September 2017, Douyin successfully launched its first infeed branding campaign for Airbnb, Harbin Beer and Chevrolet. In June 2018, the app tallied 150 million daily users and generated 45.8 million downloads in the first quarter of 2018—making it the most downloaded app in Apple's App store, ahead of Youtube, Whatsapp and Instagram. And its user figures quadrupled in January 2018. Douyin is not available in Germany, just like the international version Tik Tok, but is similar to Musical.ly— which, as mentioned before, Bytedance acquired in late 2017 and has already been integrated in Douyin in China.
Chinese officials are worried about media content control
If there is anyone that could put a stop to Bytedance's incredible rise as a media company, it's the Chinese authorities. Concerned about a lack of oversight and control of content in the new super app, media authorities routinely and heavily criticize Toutiao, parent company Bytedance and founder Zhang Yiming directly for "dissemination of shallow, vulgar content." Just this past April, Bytedance was forced to shut down one of its short-video apps and Zhang offered a public apology for "posting content that goes against socialist core values." For their part, the Chinese government is currently attempting to make their official news content more attractive on Douyin by publishing it as short videos. According to official government figures, their propaganda videos have been viewed 1.6 billion times—proof that the Chinese government takes video as a format for reaching younger audiences very seriously.