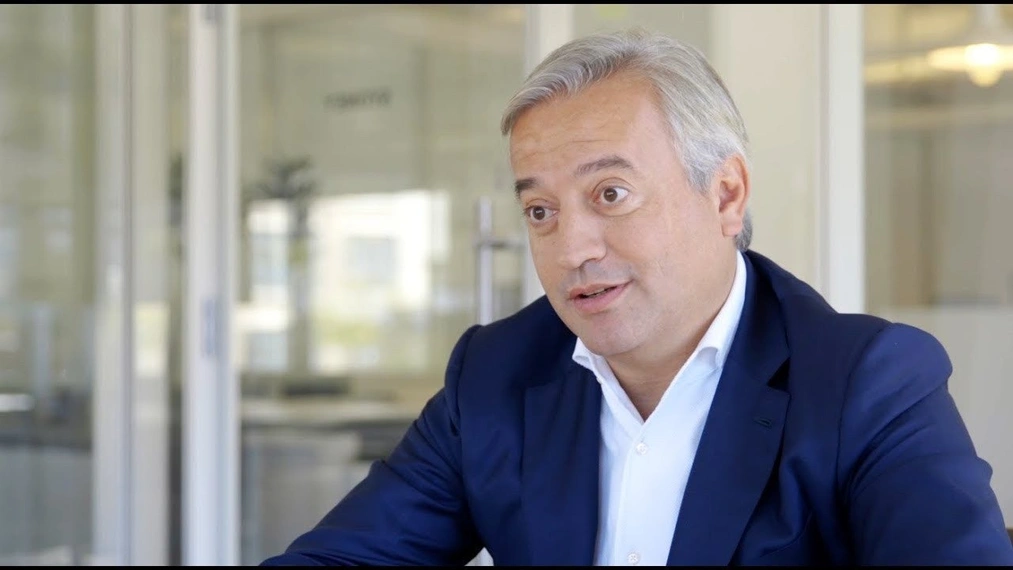 Leading VICE's international endeavors, Dom Delport.
TV journalist, Emmy winner, start-up CEO, media agency exec, Dom Delport is a man for the spotlight. In his new gig as Head of International at VICE, Delport will oversee the global media activities for the North American media giant. In the OMR Podcast, Delport joins OMR CEO Philipp Westermeyer to discuss content monetizing plans, VICE's power as a brand and how VICE gets its local content producers to buy into the international culture.
"It was a 3PM meeting, it lasted until 3AM."
With nearly two decades under his belt at Vivendi and Havas, Dom Delport knows the media business inside and out. And yet when he arrived at VICE last April, he had a pretty significant learning curve when it came to the inner workings at VICE and what really makes the company stand out from its competitors. "Of course the advertising community knows VICE, but I had a partial view." For example, one of the things that Delport had failed to realize is that VICE has 4 distinct business areas (media, news, studios, agency), which, in Delport's view, reduces VICE's dependence on ads."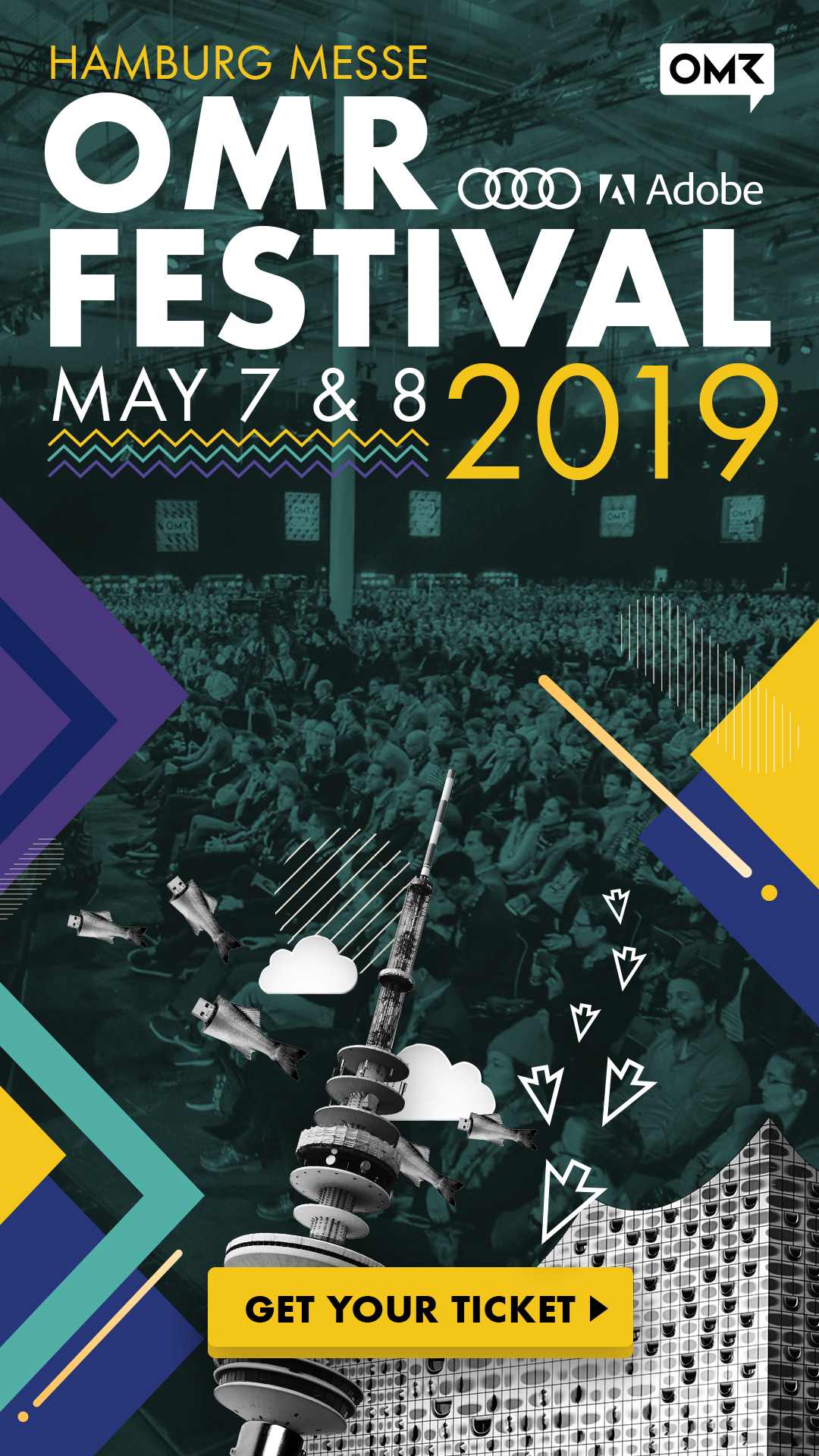 OMR Festival 2019
The biggest event you've never heard of is the OMR Festival 2019. 50K attendees. 400+ a-list international speakers, 300+ exhibitors, 4 stages, 150 Masterclasses, 2 epic parties and more! It's 2 days of insights, inspiration and entertainment—and it's happening this May 7 & 8 in Hamburg, Germany.
Get on board or miss the boat!

Get your tickets
There were other surprises for Delport too, including finding out that Vice is one of the few media companies from North America with a "global footprint and strong local teams," which helps them churn out a seemingly never-ending stream of content around the world in the local language—1500 content pieces per day, according to Delport. And then of course there was Delport's introduction to VICE's company culture, which is notorious for a variety of reasons, as this lengthy, and very worthwhile New York Mag article points out. In Delport's case that meant getting to know the pace and feel for how things get done. "The first time I came to see the products and the offer was for a 3PM meeting with (VICE founder and ex-CEO) Shane Smith that went until 3AM."
"Brand friendly, but audience first"
The reason VICE was and is able to thrive despite having such a cut-throat company culture is its brand strength. It is a brand that has had a very high degree of coolness to it, one that had "people coming in, saying,'I'll do whatever you want for free.'" And as such, it has a reputation to uphold of being about more than quick cash grabs and aggressive monetization strategies. "As always with VICE, we are brand friendly but we are also audience first." Prioritizing the audience experience means that ads have to have that "same tone of voice, the same craziness and authenticity as the other content we are producing. We don't want to ruin the experience by someone yelling at you about a product."
"The power of audio is incredible."
One area where Delport predicts big things moving forward it with Podcasts. "We are betting on podcasts. I think people need to listen more, because they are tired of being overloaded by images." Just this month, VICE launched the El Chapo podcast on the notorious Mexican drug cartel kingpin to coincide with the start of his trial in the United States.
Check out the full conversation between Dom Delport and Philipp Westermeyer below:
OMR Podcast with Dom Delport at a glance:
On Dom Delport's background (1:05)

On what Delport knew of the VICE range of products before joining as Head of International (2:07)

On the 4 business divisions at VICE (3:36)

On Vice's struggles to monetize despite having a massive impact on the media market (8:34)

On the increasing pressure to effectively monetize Vice's market share as platforms make it more difficult by the day. (10:44)

On why Dom Delporte is optimistic for bullish revenue performance moving forward (12:54)

On why paid content is not a current priority for Vice (13:47)

On plans for Vice to launch podcasts moving forward and what potential Dom Delporte sees in the format? (16:40)

On striking a balance between being brand-friendly and audience first (18:12)

On the challenges of having to justify a USD 5 billion valuation when new to the company (20:29)

On prioritizing brand building and growth over pursuits of revenue (22:00)

On the challenge of onboarding international offices for the unique, singular style of Vice journalism (23:49)

On combating the negative impact algorithms have on what is sellable and other challenges facing the industry (28:45)

On Vice's presence in Europe and the DACH region (30:51)

On metrics employed by Vice to determine what content and campaigns are successful and why (32:27)

On what Vice does differently than established agencies on the market (34:46)

On where and why Delporte is confident Vice can be successful as a movie producer (35:57)

On why Vice breaks itself down into sub-brands, like Motherboard, Munchies, etc. (38:09)

On pieces of content indicative of the range and depth Vice is capable of (39:12)

On where Dominique Delporte's nickname the "Brand Whisperer" comes from (40:51)

On how Vice prioritizes platforms and format to ensure relevance (41:50)

On Shane Smith's new role at VICE (43:48)
Be sure to leave us a like and subscribe to our Soundcloud and Spotify channels.