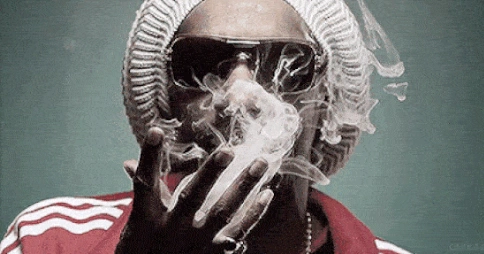 Within a month, Madlipz exploded stateside and in Germany—going from the dustbin to the top ten.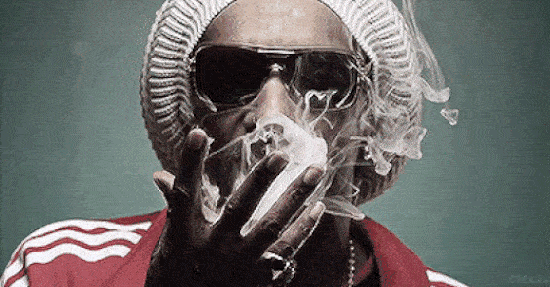 Landing a hit app as a start-up is as much about being lucky as it is about the product you create. App stores are packed with countless apps vying for user's fleeting attention, with only a fraction ever actually downloaded or used. Three Canadian app developers recently defied the odds when their year-old app stormed the top ten in the States and in Germany—thanks to Snoop, Chris Brown and a German gangsta-rapper named Kollegah. Online Marketing Rockstars took a closer look and got the 411.

One year ago Shahed Doroudi, Amirali Afshar and Amir Alikhanzadeh released Madlipz, an app that is part Dubsmash and part Musically—but exactly the opposite. With Madlipz users can overdub short movie and TV clips and then post them on Facebook, Instagram, etc. "We grew up in multicultural homes and when we watched cartoons and western movies as kids we would turn the sound off because we didn't understand a word. So we started doing the voices ourselves to create our own narrative," the three young entrepreneurs told OMR. "Dubbing has always been a popular form of parody. Before our app came along, dubbing was only an option for people well versed in video editing. Our goal was to make editing easy."
The appetite for parody is large, evinced by the popularity of professionally made parodies that are currently reaching millions on YouTube. One of the most successful channels is "Bad Lip Reading," which has 5.5 million subscribers and nearly 700 million views. The channel specializes in dubbing over popular events, such as US presidential debates or the Super Bowl, where the protagonists can be seen—and heard—saying the most absurd and random things.
(Water)marking their territory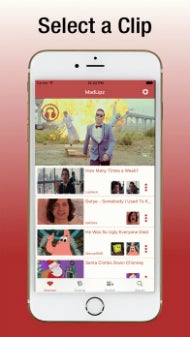 Therefore, it's hardly a surprise that there is a market for an app that lets users quickly and simply overdub and share video clips. The bigger hurdle is how can developers obtain users and amass downloads, when no one knows your app? The trio recognized that viral distribution was a key growth driver. Just like with Dubsmash and Musically, every video is furnished with a watermark, which helps convert social media reach into downloads. A user sees a video and the watermark, which drives users to the app and boosts their interest in it.
Watermarks were also one of the key cornerstones of success for Musically. "We were well aware of people's interest in this type of parody and have been in constant contact with influencers and operators of smaller-scale meme sites," said the Madlipz founders. The team then paid influencers and operators to create and post videos to their Facebook, Instagram, Snapchat and Youtube feeds.
3000% Growth in a Month
According to Priori Data, the approach failed to make the desired impact initially. In February 2016, the app generated between 200 and 600 downloads per day for iOS devices around the world. Through late September the numbers hardly changed; in October, however, they skyrocket to 14K downloads a day. In the US, users download it some 300K times and in Europe, too, the app explodes with downloads in Germany exceeding 130K in the past month. That's a growth rate in the States of 2000% and an astonishing 3000% in the Fatherland. But what caused the boom? To answer that, you just have to hit the streets.
Traction through (free) influencers
A trio of rap titans—from Compton to Berlin—almost singlehandedly caused the boom to happen. "Snoop Dogg, Chris Brown and German rapper Kollegah are the biggest influencers thus far that have used Madlipz," say Doroudi, Afshar and Alikhanzadeh. The three rappers found the app on their own and did not receive compensation from Madlipz (the current budget is not nearly high enough to cover such expenses), but still shared Madlipz videos on Instagram. It was a huge stroke of luck that gave Madlipz access to an incredible reach for free.
Stateside, it was rap pioneer Snoop and Chris Brown who helped Madlipz gain traction. First, Snoop shared a video on his Instagram account (13 million subscribers) lampooning Donald Trump, which has been viewed 750,000 times. Not to be outdone, Chris Brown (32.4 million followers) netted 1.6 million views for his new video. Across the pond, Kollegah was spreading the word in Germany. Just over a week ago, he posted his first Madlipz video on Instagram, which has since been seen over 165K times. In the meantime he has posted an additional five videos, each of which has posted similar figures. On Facebook, his videos have topped 500K views.

Fan pages from around the world
"Social Media is our primary channel for generating app awareness," say the Madlipz founders. "The majority of users post their videos on Instagram, but the app also works on other platforms like Facebook and Snapchat." The first video compilations are starting to pop up on YouTube and there is a blossoming fan page scene on Instragram, most of which are sorted by language or country. A few examples include madlipz_farsi_ (9000 subscribers), madlipz_ironi (28,000 subscribers) and Germany's beste.madlipz (3000 subscribers).
Growth, yes; Revenue, no
Buying app install ads would have broke the bank for the fledgling company. On Facebook, an app install can cost up to a dollar. With influencers that number drops to 10 cents—because posts then organically generate increased reach. Madlipz has not yet begun running ads in their own app either. "We don't want to begin placing ads until we have found a way to do so that minimizes interference in the user experience," the founders say. "We aren't concerned with generating revenue at the moment; our focus lies on growing our user base."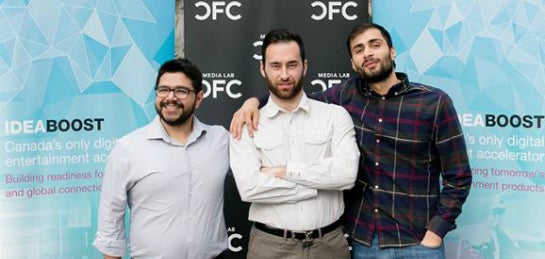 One Million Downloads in a Year
That, however, is all set to change: "There are plenty of opportunities to earn money in 2017. We hope that by early 2018 we will reach the break-even point." Soon the team will be celebrating the one-millionth download before the app turns one. Coinciding with the milestone is the fact that the three Canadians say they are currently in talks with VCs and investors. Furthermore, they recently took part in "Ideaboost," a business accelerator held in Toronto, where they generated around $35,000 in funds. The rest of the costs have been born by the three founders themselves.
At its core, Madlipz is comparable with Dubsmash—both the products themselves and the strategy used: distribution via social media, user-generated content and watermarks. Dubsmash, however, was unable to make the most out of the tool, thus paving the way for Musically to establish itself on the market. The Madlipz founders envision a number of possibilities for the app moving forward: a social media platform (like musically), a messaging App or a brand awareness tool for advertising and PR agencies, where overdubbing existing ads could function as a main USP.