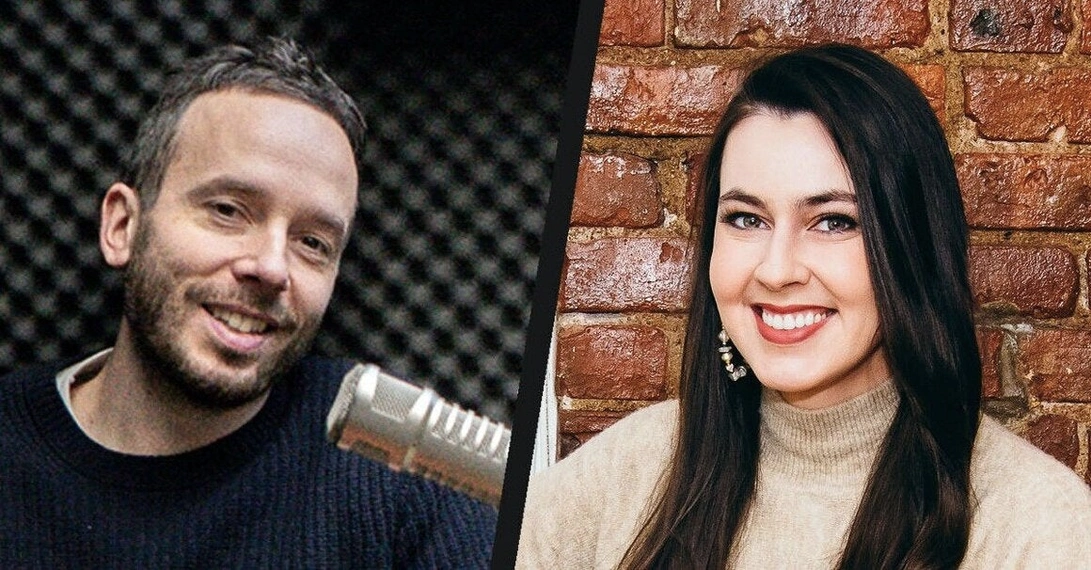 While most of you in Germany and Europe were finally getting your digital hands on an invite to Clubhouse, Taylor Lorenz had already had enough. As someone who writes about the social media economy, first for The Atlantic and now for the New York Times, it's her job to monitor and write about the latest in digital culture and tech trends stateside. In 2019, she spoke at the OMR Festival. Anyone who caught her keynote knows: she really knows what is going on on the scene. Regularly first among first-movers, she was one of the first to be active on Clubhouse and write about the new platform when it broke in the US in 2020. Lorenz has a knack for finding people who creatively employ apps, online tools and social media in general—oftentimes in ways that are unheard of on this side of the Atlantic. So if you're yearning to be privy to the hip crowd and want to know what figures to be the next big thing, this episode of the OMR Podcast International is a must-listen.
As the Clubhouse boom in Europe is only now starting to slowly subside, digital natives stateside have longsince moved on. Originally launched on an invite-only basis back in April 2020, Lorenz was an active users three weeks after said launch. "I spent a lot of time on the app initially," Lorenz tells OMR CEO Philipp Westermeyer. "But then in the summer, when the app really took off, I was subjected to a great deal of harassment, as was the case for many other women as well," Lorenz says. (Unfortunately, Lorenz continues to be the recipient of attacks on her person with one Fox News talking head launching into a series of cruel diatribes about her in his primetime show just this week.) With regard to Clubhouse, she says she is still on the app frequently, but primarily as a listener and usually for research purposes.
Despite the hype Clubhouse is a small club
Lorenz says that Clubhouse really never broke through in the USA. "It's primarily used by people from the tech scene and is also really popular among people in the music business. Occasionally you will find the odd B-list celebrity in a room. She says that it is significantly less popular among younger audiences—an essential target group to achieve exponential growth.
"Parler won't go mainstream."
Around the time, Clubhouse was blowing up in Europe, a radical fringe of Trump supporters were storming the US capital. The January 6th rioters were spurred on by now ex-President Trump. A platform that is under investigation for allowing the attackers to organize and exchange information is Parler, a Twitter-esque platform beloved by individuals with right-wing tendencies for its lack of censorship. While Parler has recently been reinstated to app stores after being taken down and while it remains under investigation by US Congress, Lorenz does not view it as an existential threat to democracy or the US, because she says that it's not a good enough product to break through to the mainstream.
Far-right Twitch
True to her reputation as someone who's in the know before the rest of us, she did name one platform that only a small handful of people inside the US or beyond figure to know. Dlive, a video streaming platform, that is to Twitch what Parler is to Twitter: an unmoderated alternative for ultra-right content creators. Many Dlive users, Lorenz says, livestreamed the January 6th, attacks on the Capitol and earned virtual gifts that equalled dollar amounts in the 5-figure range. However, Lorenz did mention that there is a real chance that the Biden Administration introduces stronger regulation of social media platforms as she says that people are beginning to understand the amount of influence these platforms have regarding misinformation.
People are growing weary of social media
Lorenz' appearance in the OMR Podcast, of course, was not limited to the political. Another fascinating insight that says a great deal about modern society was on real estate platform Zillow, where she's observed some very interesting user behavior. In contrast to other real estate platforms, homes are not only listed on Zillow when they are up for sale, but can also be listed permanently. "Zillow surfing" she says has become a popular pastime.
Also interesting is the reason Lorenz sees behind the trend. "Everyone has become tired of social media feeds," she says. On Zillow, you can tour homes, zoom in and get detailed information about the house and the neighborhood—all without any pressure. "You don't need to check it constantly, you don't receive any direct messages. It's just a relaxing place to go and day dream," says Lorenz. She says that there are a handful of Twitter accounts that want to gain followers for homes on Zillow.
Check out the full episode of the OMR Podcast International with Taylor Lorenz to find out how Lorenz thinks Clubhouse still has a chance to make it to the big time, which opportunities Twitter spaces and other new social apps have compared to Clubhouse and which decade-old app is the actual star of the social media economy.