"We saw GDPR coming, but not a scalable solution" -- Dataguard CEOs and Founders in the OMR International podcast
Thomas Regier and Kivanc Semen co-founded Dataguard in 2018 and just secured EUR 61m in Series B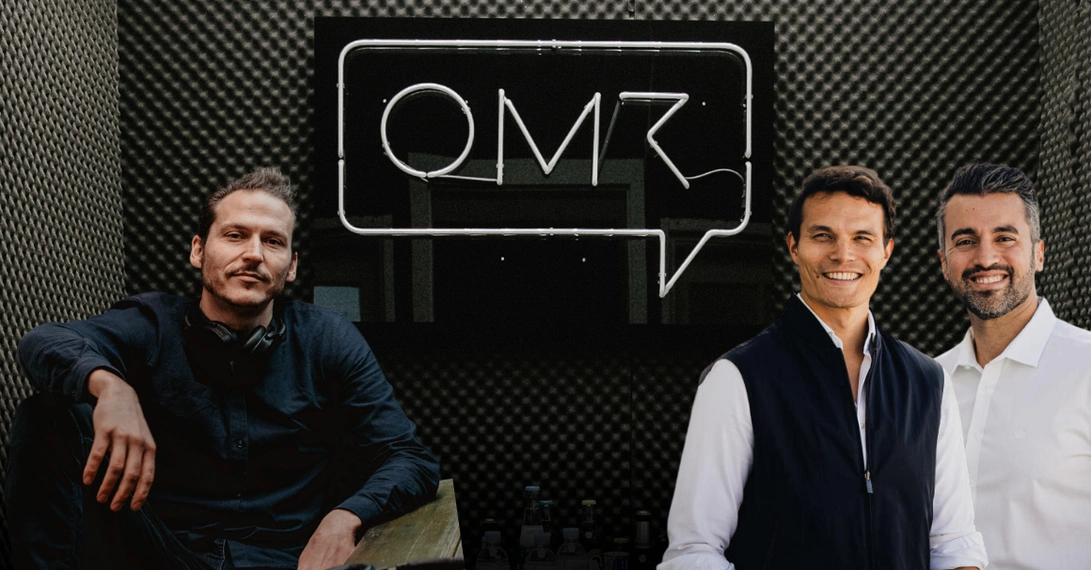 Privacy and data security is a topic bores some, scares others but, by now, the importance of which should, by now, be obvious. Businesses large and small need to protect their IPs and confidential data from prying eyes, while users and consumers demand the secure handling of their data. So the question for many is not if they should take data privacy matters seriously, but how to go about it. That's where today's guests in the OMR Podcast come into play.
Kivanc Semen and Thomas Regier are CEOs and co-founders of Dataguard, a leading PIC platform in Europe and one-stop privacy and compliance shopping for its clients, which seeks to "protect the people behind the data." Since founding Dataguard in Munich back in 2018, Thomas and Kivanc have guided the company from boostrapped startup to a EUR 61m round of Series B funding, while expanding its service offering to privacy, information security and compliance (PIC). We spoke about the evolution genesis of the company, what Dataguard does and for whom, the role of AI in data, growth channels and common misconceptions surrounding privacy. 
"Privacy for civilians"
Thomas and Kivanc have founded a total of three companies together since meeting and becoming friends at a basketball camp when they were 15. The ventures before Dataguard were, according to Thomas, "Remarkably unsuccessful." At 21, they started a company to build energy-efficient houses in Latin America, gave up, moved to Berlin and launched an adtech company. After that went under, Thomas went to the States and Kivanc stayed in Europe. "I was working in infosec as a consultant, but everything was still being done manually. We saw GDPR coming," Kivanc recalls, "but didn't see a scalable solution on the market combining deep tech and expertise—which is what customers needed." What Kivanc needed was someone with the commercial skillset and ability to scale up the business; so he convinced Thomas to come back and Dataguard was launched in 2018.
⁠
⁠The need for privacy is obvious, but, "a lot of times, companies lack the in-house expertise and software to create documentation and deal with data breaches," says Thomas. "So we conduct an audit with them, what kind of data do you have, who has access, where do you store it, which tools do you use, etc." After the audit is complete, Dataguard creates a gap analysis, on the basis of which it then makes recommendations.
"Literally done nothing"
Via Dataguard provides its SaaS offerings to businesses of all sizes, from SMEs to larger scale entities, which greatly influences their privacy needs. There are some "lower maturity companies who have quite literally done nothing in that area yet," Thomas says, "meaning we are the first vendor they've ever worked with." Those wholesale needs are vastly different from mid-market and corporate entities. "They want to make sure that everything they've done in the past, from documents to policies, is easily imported into [the Dataguard] platform. And then there are more complex enterprise topics, such as entity orchestration, binding corporate rules and global data transfer. Those are the topics they are more interested in."
Check out the full episode of the OMR Podcast with Dataguard CEOs and co-founders Thomas and Kivanc for more on AI's role in privacy, growth channels they've effectively used to scale up the platform and more.