"We chose vision, product and people over money," Carsten Thoma on his record-setting exit in the OMR International Podcast.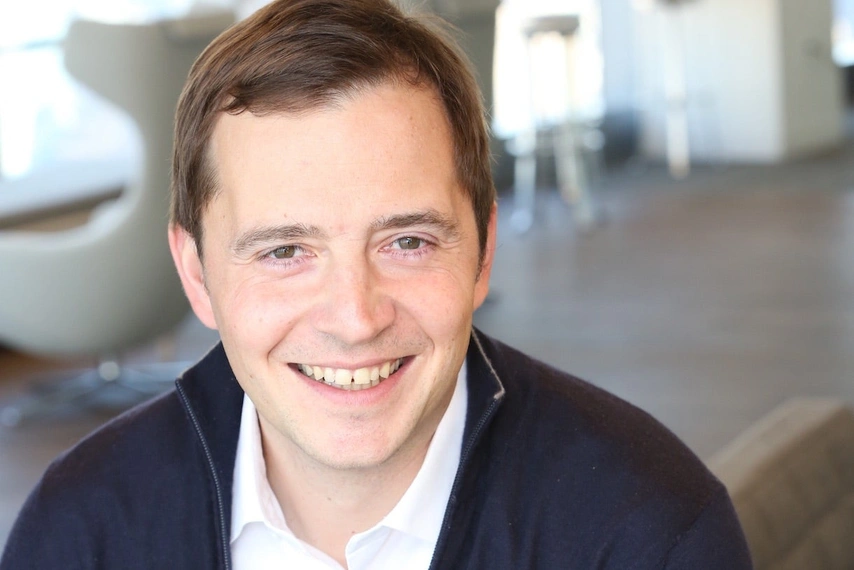 In 2013, SAP bought up CRM and cloud service provider Hybris for 1.5 billion USD. At the time, the deal was the largest of its kind for a European entrepreneur. It also came at a time when cloud technologies, their use case and applications, were in their relative infancy. In this episode of the OMR Podcast, I had the chance to discuss the deal with Thoma, if he has any regrets about the timing and the price—can you regret a billion-dollar deal? We also discussed his activities as an angel investor, his investing strategy and we didn't leave any meat on the proverbial bone getting the low-down on his chain of BBQ smokehouses stateside.
The stress of billion-dollar negotiations
"No matter how good the opportunity seems, no matter what people promise you, you need to internalize the fact that you are selling your company," Thoma told me in the OMR Podcast from his home in New York. For Thoma, this meant taking steps towards divorcing himself from a company he had co-founded, built up and led for over 16 years. "In the end, it means you are giving up that last extra bit of entrepreneurial spirit and control. They were very stressful times."
The stress not only came from the negotiations. "We were in full preparation for an IPO when several interested parties came around." Billion-dollar interest, no less. Surprisingly, however, Hybris left some money on the table. "It's fair to say that we didn't end up choosing the highest offer in the end," Thoma recalled. SAP's offer, however, "was the one where we could see our vision, our product and the people in our company thrive most." Thoma said that in hindsight, from an M&A perspective, it was in fact the right decision as both SAP and Hybris continued to enjoy success in the years that ensued. "I have no regrets, but it's such a life-changing event that it's natural to wonder what an IPO would have meant. I still talk to my co-founders about it." 
Vision intact, milestones reached means it's time to step away
In 2013, Salesforce was the biggest and practically only company in the CRM sector on the market. "I think Salesforce was the dominant player by that time in the classic CRM automation space, had millions of cloud CRM users and a successful platform that was driving the Salesforce ecosystem—SAP was playing catch-up." With Hybris, however, SAP closed the gap. "The acquisition helped SAP lead with commerce and not CRM in a broader sense." 
Thoma did stay on overseeing the integration into SAP for another three and a half years, before finally stepping away after reaching some personal and professional milestones. "First, we hit a very nice milestone in my last year, a magical booking number with a lot of zeroes. and around the time of the sale, my first child was born. There is always a bigger goal and a bigger goal, but there is also a lot of beauty in smaller goals."  
"The capital is forever"
After the exit, Thoma began his career as a solo venture capitalist, targeting early-stage startups. By solo, I mean solo. His presence consists of a private email address through which he contacts startups, or they contact him and he handles the everyday minutiae that comes with it, which "can be overwhelming at times, but it's working." The drawback being monotony, but the benefits outweigh all other considerations. "If you look at the taxonomy of deals that you can do being solo, you have a lot of options. In the end, solo means, it's my money, it's my decision. And that gives me a lot of freedom." 
In terms of investing, Thoma is loathe to take risks in areas he knows nothing about. "Focus is the most important thing in my investing. Except for two exceptions, I only invest in what I understand, which is the broader enterprise stack. I try to envision it from a data layer into the future and narrow it down to the domains that I am familiar with." Regarding the investment cycle, he never goes into a deal eyeing returns in any set timeframe. "I make the assumption that when I invest directly, the capital is forever. I have no aspirations in terms of investment life cycle. It's important to me that the entrepreneur has an easy time extracting value from you and not the other way around."  
Thoma went on to share more in-depth strategies on what he's learned from his past investments, successful and otherwise, expectations with ROIs and his forays into BBQ and music, although he knows little about those two areas. It's an engaging discussion with someone with a proven track record of success—smokehouses notwithstanding.