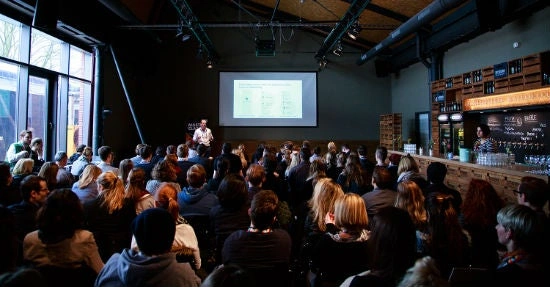 Masterclasses convening in the classroom
Pre-registration for Masterclasses and Guided Tours is LIVE!
There is a total of 53 Masterclasses on 49 different topics and 13 Guided Tours that will be taking place during OMR Festival 2017 this March 2 & 3 in Hamburg, Germany. And starting today, you can pre-register for the classes and tours that work with your agenda—of course, only if you already have your ticket to the Expo. Read on to learn more about the pre-registration process and about a few of the Masterclasses.

Since we began offering them two years ago, the Masterclasses and Guided Tours have been extremely popular, so we'll cut to the chase. If you have purchased your Expo ticket or the All-inclusive ticket for the Expo and the Conference, you can now pre-register for Masterclasses and Guided Tours. Just enter your ticket number here (with or without dashes). You can then register for a maximum of three Masterclasses and 1 Guided Tour per day. If you are just now purchasing your ticket, it could take up to an hour before the system recognizes your ticket number. You'll find out by February 23 which classes and tours you can attend. Please allow us to apologize in advance that we won't be able to take everyone's wishes into account. Like we said before, Masterclasses and Guided Tours are hugely popular. Rest assured: we'll do our best!
GETTING STARTED: FIND YOUR TICKET NUMBER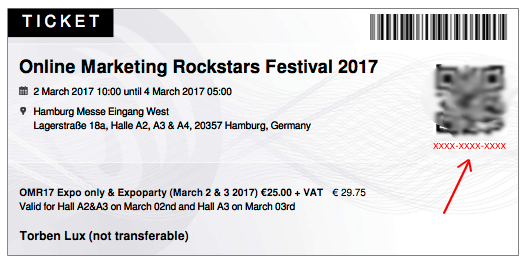 STEP 1: VERIFY YOUR TICKET NUMBER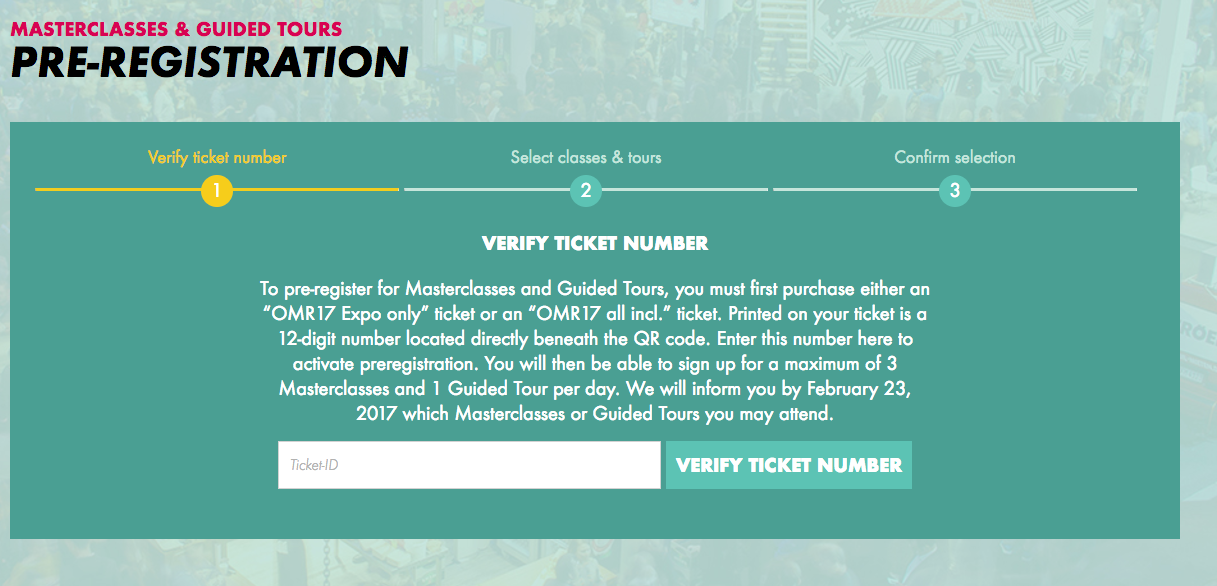 Find the pre-registration tool for Masterclasses and Guided Tours here.
STEP 2: SELECT CLASSES AND TOURS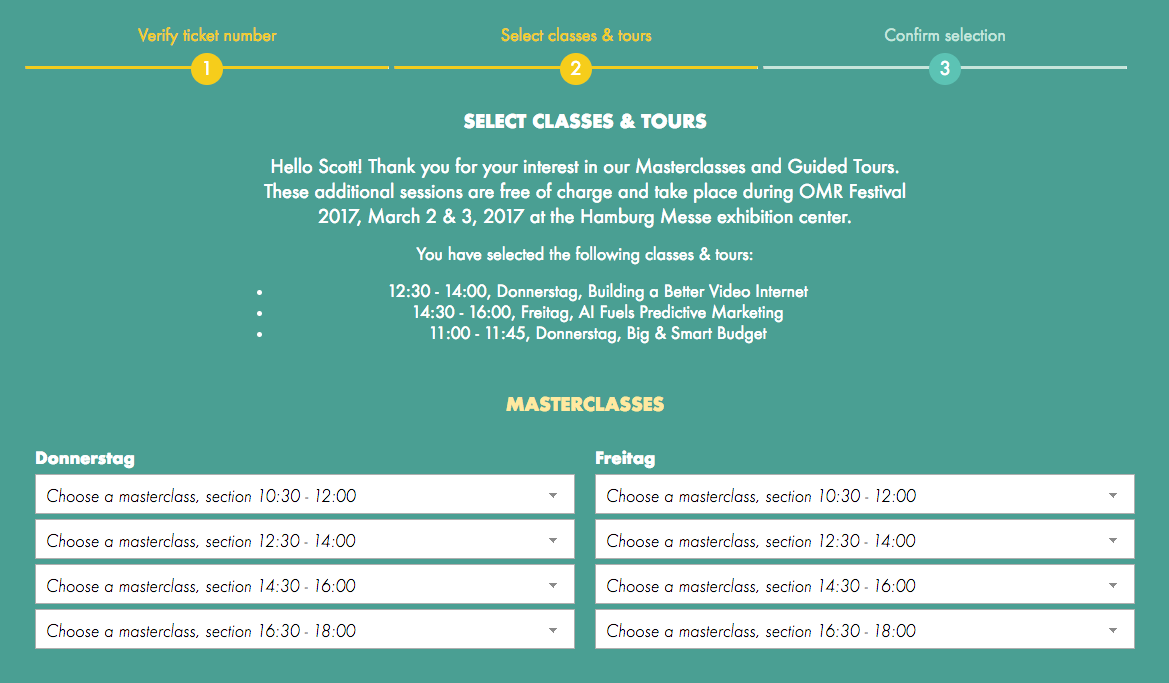 After entering your ticket number, you can register for a maximum of 3 Masterclasses and 1 Guided Tour per day.
STEP 3: CONFIRM SELECTION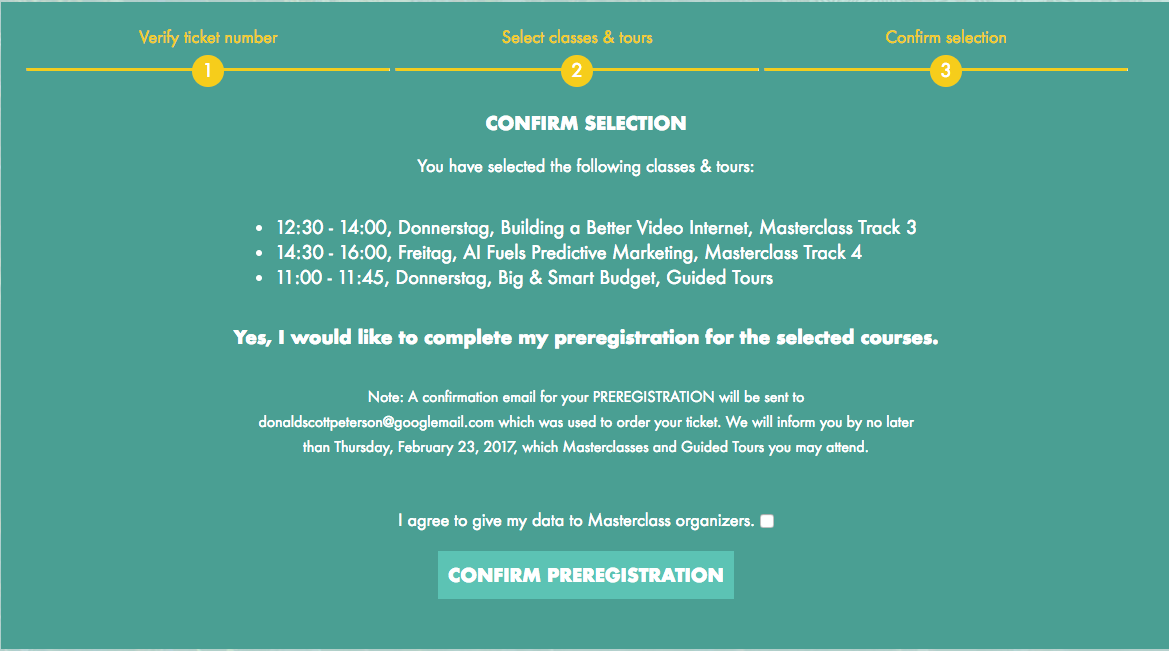 After selecting your Masterclasses and Guided Tours and confirming your selection, you'll receive a confirmation email. That's it!
GOOD LUCK & SEE YOU IN YOUR MASTERCLASSES!