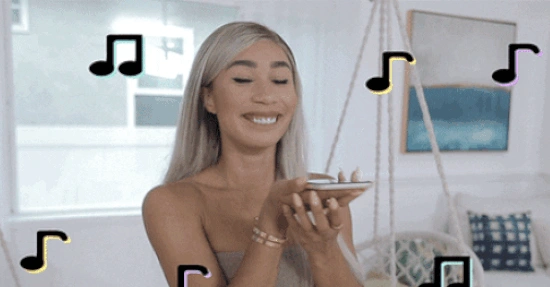 How can you make a chart-topping hit in the streaming age? Being a star helps. But going from unknown artist to superstar requires another strategy. There is an entire generation of rappers who've climbed the ranks with number 1 hits via YouTube videos, viral Instagram posts and, more recently, TikToks—all of which more or less takes place beyond the control of major labels. Warner Music Group hopes to take back some control through its acquisition of "IMGN Media," a company primarily known for meme accounts on the biggest social media platforms. But is the 85-million-dollar move a prudent one?
Meme accounts have established themselves as consistent sources of reach across the world's major social media platforms. Our German colleagues wrote about "FuckJerry" back in 2017, profiling founder Elliot Tebele and how he turned his meme account into a social media agency, which primarily gained notoriety through its promos for the spectacular failure that was the Fyre Festival.
IMGN Media has a story similar to "FuckJerry." Founded in 2015 as "comedy.com" in New York by Israelis Barak Shragai and Dor Mizrahi, IMGN began acquiring humorous Instagram accounts to use for promotional campaigns. In 2016, IMGN bought meme account Daquan, which was already successful at the time and has over 15 million followers on Instagram today and generates millions of impressions with every post. In addition to Daquan, the most successful account in its portfolio, IMGN also owns "So Satisfying" (214,000 followers on Instagram), gaming account "TryHard" (roughly 500,000 subscribers) and many more. Some estimates put IMGN's total reach at 40 million followers and more than 3 billion views a month.
Snackable pop culture
To properly explain Warner's takeover, the place to start is with Daquan. Founded in 2014 by an anonymous Canuck Daquan begins by posting a mix of videos and images on Instagram. "'Daquan' is fictional character that grew into an Internet culture icon. He defines what's trending by creating and curating content in a unique point of view, tone, and humor that is loved and shared by millions of fans daily," the Daquan operator told Forbes back in 2018. Typically, Daquan finds inspiration on Toktok, Twitter and other Instagram accounts and adds a humorous text to the post.

"We take our editorial roles very seriously and have deep respect for the audiences we engage with," IMGN CEO Barak Shragai told Brand Storytelling. "Three key rules we follow to achieve success: must be relevant (synched with the current conversation); must be relatable (wrapped up in a message that matters); and must be to-the-point (editorial and design that is deliberate and grabs attention)." The secret individual behind the Daquan account says that they often spend hours crafting the perfect text to the meme. "We get hundreds (if not thousands) of content submissions daily from everyone who's trying to break the Internet," "Daquan" says. "A lot of celebrities send me content via direct message asking for a repost."
Brands jump on board
That leads to famous faces turning up on Daquan. Rappers Drake and Lil Uzi Vert and basketball superstar LeBron James appear regularly, as does content from insanely popular games Grand Theft Auto and Fortnite. In our home market of Germany, local rapper Xatar appeared in a meme with Turkish meat skewer (Xatar is of Turkish origin),which made the rounds on Daquan. So when Xatar recently opened his new restaurant in Cologne, he used the meme to promote the grand opening.
Of the subscribers to IMGN, 85 percent are from generation Z or young millenials. "Gen Z are the hardest audience to reach and engage with. And that's what IMGN does best," says Shragai. That's the reason that brands are now approaching IMGN in order to generate reach. "Brands have to be willing to take risks, have a conversation and not take themselves too seriously," says Shragai. Among IMGN's client base are Netflix, Electronic Arts, Burger King and Microsoft. OMR founder Philipp Westermeyer discussed just how important memes have become for well-known brands in his keynote address at the OMR Festival 2019.

Understanding the kids
The IMGN team was quick to recognize how they could help drive the success for songs: "We are measuring incredible results in music," says "Daquan." "Memes and viral sketches are significantly affecting people's music playlists and searches on Spotify and Youtube." After collaborating with IMGN, Warner also noticed the influence of viral content pieces on listening habits, which figures to be a primary reason for the acquisition. Despite the fact that IMGN is supposed to retain its ability to act independently and pursue collabs with other brands, it's all but a foregone conclusion that memes on Daquan et. al will primarily feature songs by Warner artists.
In addition, Daquan maintains its own Spotify playlist, which is updated weekly and currently has 30,000 followers. The future figures to see a healthy dose of Warner songs turning up in the playlist. Then there is a third reason why the acquisition figures to make business sense for Warner: It enables it to open a data pool to better comprehend the younger target group. Through meme accounts, Warner can quickly recognize which songs work among the target group—and which content ideas could figure to push them further.
Skipping the expensive middle man
In light of those three promising synergistic aspects, the music label figures to earn back at least a portion of its invested money through IMGN's revenue streams. According to estimates,  IMGN generates annual revenue in the 8-figure range—founder Shragai spoke in 2019 of annual growth of 350 percent. Prior to the acquisition, the company had received a total of USD 6 million in investments. "WMG not only offers us greater investment and support, but an entrepreneurial environment to continue growing our business, with the people running our accounts having editorial independence," Shragai said of the 85-million-dollar deal.
However, the acquisition may not only allow Warner to tap into new revenue streams, but also to cut costs while doing so. Meme accounts have the added benefit of eliminating the dependence on expensive influencers. Let's look at Tiktokker Charli D'Amelio (more than 80 million followers), for example. She recently made waves in the music industry, as she helped push several songs to the top of the charts—just by embedding them into her TikToks. Her asking price per post, however, is USD 25k.

Number 1 hits thanks to social media
Whether it's an influencer or a meme account, the music industry needs social media channels to reach younger audiences. They are forced to play the game if their up-and-coming artists under contract are to have a chance of ever making it. " We've seen immediate growth on streaming services for at least a couple of weeks with artists like Trevor Daniel getting a boost from cartoon memes," Todd Moscowitz, founder of Alamo Records, told Complex. "Streaming-wise, we saw spikes ranging from an increase of 122 percent, all the way up to 600 percent, directly following the content going live," added Jackson Weingart, Head of Digital at Alamo.

Lil Nas X and his international hit song "Old Town Road" figures to be the most prominent example of a musician leveraging memes and TikTok embeds to land a number 1 hit. And what a hit it was: with over 17 weeks in the top spot of the Billboard Hot 100 charts in the USA it is one of the longest-tenured chart toppers ever. The song first too off in 2019 as numerous Tiktokkers took part in the "Yee Haw Challenge," where they transformed into cowgirls and boys with the start of the "Old Town Road" beat.
Another example indicative that the model of leveraging social media accounts to successfully promote songs can work, is the story of Flighthouse. Back in 2017, the Create Music Group purchased the account of a pair of teenaged brothers for 5 figures. At the time, the channel was still on TikTok predecessor musical.ly and had a million followers. Today, the Flighthouse Tiktok account has approx. 27 million followers. The Create Music Group primarily generates reach through music rate shows, where well-known Tiktokker appear and play. The majority of the music used in the music shows stems from artists, for whom Create Music handles the marketing. That sounds like a concept that Warner Music could employ for its new meme property.